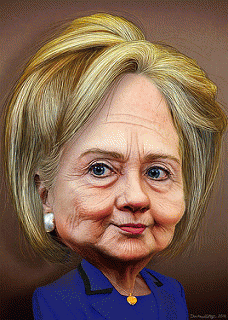 Hillary Clinton - Caricature
(
Image
by
DonkeyHotey
)
Details
DMCA
The key to debunking the "Oh, she's just taking a small percentage of her campaign cash from lobbyists" argument is to point to two things, both of which should be takeaways from this article:
1.) These lobbyists aren't just random unknown people to Clinton. These are her close friends and part of her long-developed professional network. Like Jackson Dunn, the guy featured in this piece. Read more on him within.
2.) These lobbyists aren't just doing benevolent things. They are often actively lobbying to open up huge fossil fuel reservoirs (like Dunn offshore in Israel). Their actions will have real consequences, so it's important to read their lobbying disclosure forms and read what they're up to. That's what we did here.