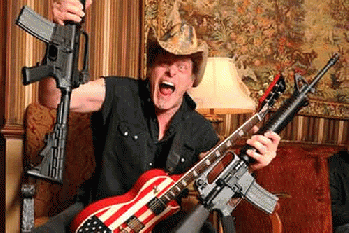 Ted Nugent loves guns. So do mass shooters.
(
Image
by
Mike Licht, NotionsCapital.com
)
Details
DMCA
For a few hours after a gunman shot a member of Congress and four other people at baseball practice in the Northern Virginia suburbs on Wednesday, lawmakers were unified against the political vitriol that seemed to drive the attack.
But when questions inevitably shifted to how lawmakers would respond to the bloodshed of yet another mass shooting, it became clear that the brief display of agreement was more symbolism than substance.