Federal judge Richard Leon, a George W. Bush appointee, on Thursday threw out a court challenge by a butterfly-conservation center whose facility on the Rio Grande stands in the way of Trump's Wall.
"The Fourth Amendment offers little refuge for unenclosed land near the countries' external borders," he wrote, in dismissing the North American Butterfly Association's suit. The National Butterfly Center is home to more than 100 wild butterfly species, a number of which are considered threatened or endangered.
The Customs and Border Protection agency has made plans to build a "reinforced concrete levee wall to the height of the existing levee," and "18 feet tall steel bollards" on top of the concrete wall. This installation will involve clearing the vegetation that makes up butterflies' natural habitat.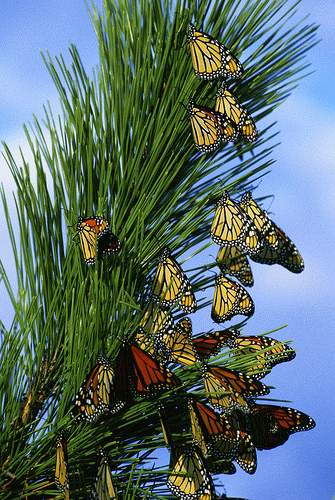 Monarch butterflies migrating.
(
Image
by
Swallowtail Garden Seeds
)
Details
DMCA