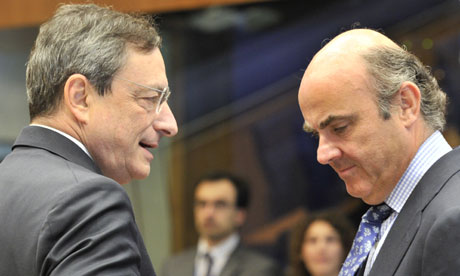 Copyrighted Image? DMCA
Spain will this weekend finally formally request the bailout money it needs to prop up ailing banks as frustration grows about foot-dragging by prime minister Mariano Rajoy's conservative government.
Finance minister Luis de Guindos, who on Thursday pledged to make the request immediately, has now told the Eurogroup of eurozone finance ministers they will have it by Monday.