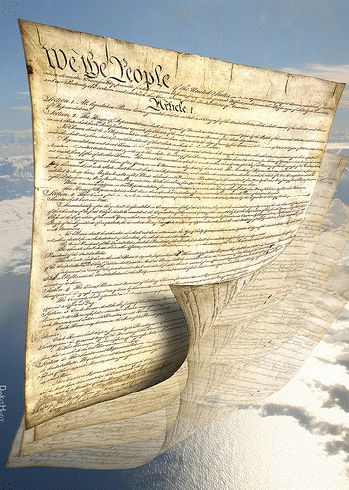 U.S. Constitution - Illustration
(
Image
by
DonkeyHotey
)
Details
DMCA
This article from Salon.com seems to assume that if the people don't rise up Trump can get away with his plan to put his kids in charge of his businesses.
That is not the case. It would be a major violation of the Constitution to do that. Since when does enforcement of the law require a popular vote?
If the GOP and Trump attempt to do this, I propose that we crowd source the funding of a federal lawsuit, because don't you just know that both Dems and Repugs think they can treat the Constitution like a simple piece of paper? Read the article.