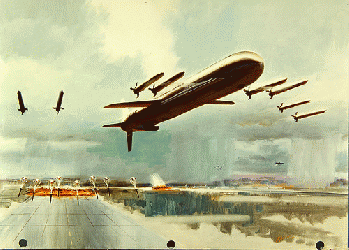 US Nuclear-tipped Tomahawk missiles.
(
Image
by
San Diego Air & Space Museum Archives
)
Details
DMCA
I n a move that surprised exactly zero people, Secretary of State Mike Pompeo has wasted no time scrambling to blame Iran for damage done to two sea vessels in the Gulf of Oman on Thursday, citing exactly zero evidence.
Truth is the WMD of corruption and those who use it are being silenced - Snowden, Manning, Assange, Gabbard....

No. 1: Pompeo is a known liar, especially when it comes to Iran.
No. 2: The US empire is known to use lies and false flags to start wars.
No. 3: John Bolton has openly endorsed lying to advance military agendas.

No. 4: Using false flags to start a war with Iran is already an established idea in the DC swamp.

No. 5: The US State Department has already been running psyops to manipulate the public Iran narrative

No. 6: The Gulf of Oman narrative makes no sense.

No. 7: Even if Iran did perpetrate the attack, Pompeo would still be lying.