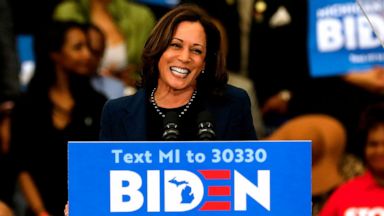 Joe Biden picks Sen. Kamala Harris as his running mate - ABC News
(
Image
by
abcnews.go.com
)
Details
DMCA
Several hundred former aides to President George W. Bush and Sen. John McCain announced Thursday that they are endorsing Joe Biden for president. The statements of support for the Democratic nominee come as President Trump prepares to accept his party's nomination.
A political action committee, 43 Alumni for Biden, that launched last month posted a list of nearly 300 members of the Bush administration or campaigns who are publicly backing Biden.
"Given the incumbent president's lack of competent leadership, his efforts to aggravate rather than bridge divisions among Americans, and his failure to uphold American values, we believe the election of former Vice President Biden is clearly in the national interest," they said in a letter.