A Super PAC called Future 45 started airing an ad this week saying Democratic candidate Bernie Sanders would hurt small businesses and kill jobs by raising the minimum wage and increasing taxes. Watch it below:
Future 45 is run by Brian O. Walsh, a longtime Republican operative who has in the past served as political director for the National Republican Congressional Committee. Most recently, he was president of the American Action Network, a dark money group that was the second-largest outside spender in 2010.
Over the last year, Future 45 has been funded primarily by hedge fund managers. Two billionaire Rubio-backers — Paul Singer, who runs Elliott Management, and Ken Griffin, who runs Citadel — have each contributed $250,000.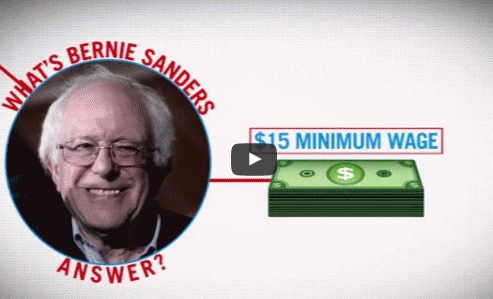 Attack ad against Bernie Sanders, sponsored by billionaires
(
Image
by Youtube Future 45)
Details
DMCA