Hawking noted that Earth could become uninhabitable in the future if the evidence concerning the changing weather patterns is ignored.
He told BBC News, "Trump's action could push the Earth over the brink, to become like Venus, with a temperature of 250 degrees and raining sulfuric acid."
Hawking continued, "Climate change is one of the great dangers we face and it's one we can prevent if we act now."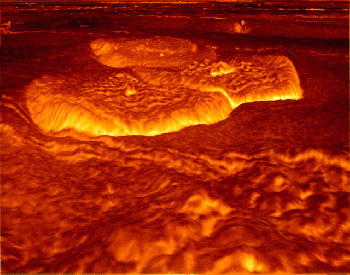 Venus dome 3D view
(
Image
by
(Not Known) Wikipedia (commons.wikimedia.org)
, Author: Author Not Given)
Details
Source
DMCA