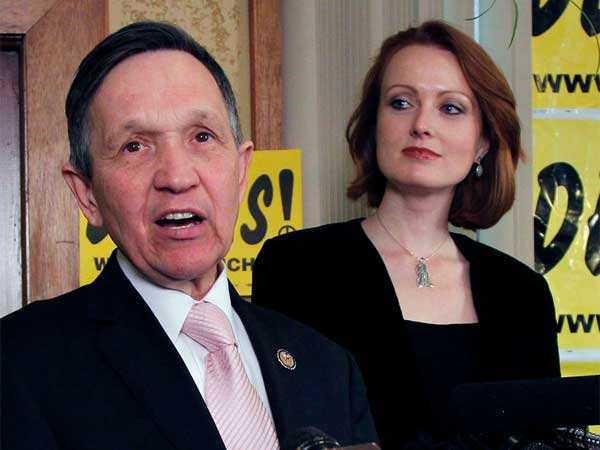 Copyrighted Image? DMCA
Dennis Kucinich, a presidential candidate in 2004 and 2008, who ended 16 years in Congress two weeks ago, will make his debut as a Fox contributor on Thursday's edition of "The O'Reilly Factor," the network said Wednesday.
"I've always been impressed with Rep. Kucinich's fearlessness and thoughtfulness about important issues," Fox News Chairman Roger Ailes said. "His willingness to take a stand from his point of view makes him a valuable voice in our country's debate."