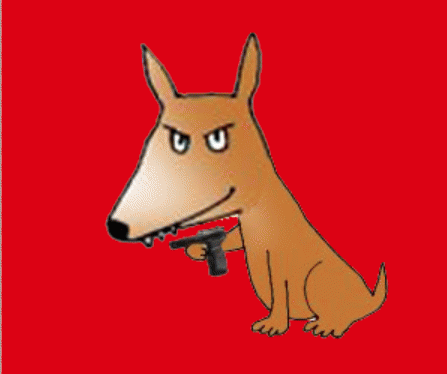 Puppy with gun shoots back at puppy shooter
(
Image
by
Clip Art Queen (image modified)
)
Details
DMCA
Florida man Jerry Allen Bradford had 7 puppies he couldn't find a home for. So he decided to shoot them. However, things went wrong for him as Karma rose up to bite him in the ass. He was holding two puppies, one in each hand, when the puppy in his gun hand put his paw on the trigger and shot Bradford.
That's right. Dog Shoots Man.
After being treated, authorities found three puppies in a shallow grave. The other four are in good health and have been taken by Escambia County Animal Control and placed for adoption.
As far as Bradford goes, a felony charge of animal cruelty is awaiting judicial review.