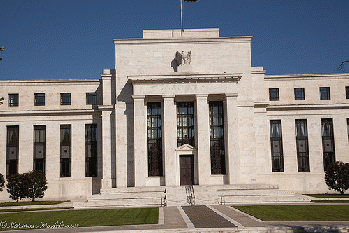 Federal Reserve Building-4755
(
Image
by
NormanMaddeaux
)
Details
DMCA
"While markets wait for Janet Yellen's latest message about the direction of monetary policy, the Federal Reserve chief and her colleagues already have one for politicians: the U.S. economy needs more public spending to shift into higher gear.
In the past few weeks, Yellen and three of the Fed's other four Washington-based governors have called in speeches and Congressional hearings for government infrastructure spending and other efforts to counter weak growth, sagging productivity improvements, and lagging business investment."
So, it's fiscal policy and politics that's holding us back from our national potential, not monetary policy. Both presidential candidates want to spend more on infrastructure, but will it be enough?