Best photo I could get of the Two (cropped two other images out)
(
Image
by
Creative Commons Corporation
)
Details
DMCA
/div>
Bernie will have to pick a right-leaning running mate. Why not Hillary?
Beyond the ideological and ethics issues, I just don't think she's presidential material, for any number of nonpolitical reasons.
Bill looks like hell--he clearly isn't psyched and Chelsea is great just where she is. I won't say anything more negative.
Who else should run with Bernie who can actually get him elected?
My gut feeling to placate Gloria and Madeline is that Hillary would do best in a high place in the executive branch promoting women's rights. She'd be dynamite.
Marta Steele is an author/editor/blogger who has been writing for Opednews.com since 2006. She is also author of the 2012 book "Grassroots, Geeks, Pros, and Pols: The Election Integrity Movement's Nonstop Battle to Win Back the People's Vote, (more...)

The views expressed herein are the sole responsibility of the author and do not necessarily reflect those of this website or its editors.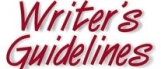 STAY IN THE KNOW
If you've enjoyed this, sign up for our daily or weekly newsletter to get lots of great progressive content.
Series: "politics in general"
Total Views for the Series: 36290