Articles Listed By Date
List By Popularity
(1 comments) SHARE

Friday, May 19, 2017
Neurology Study Reveals What We Already Know: People of Color Get Worse Healthcare
Yet another article shows that racial health inequity exists. This time, in neurologic diseases such as stroke. What's disappointing is that we continue to use resources to describe a problem we already know exists instead of trying to fix it.
(1 comments) SHARE

Sunday, March 12, 2017
TrumpCare is an Entitlement Program for the Rich and Powerful
Trump continues the rich man's rampage to maintain power with a healthcare plan that benefits the rick and punishes the poor.
SHARE

Tuesday, December 6, 2016
Three clear ways the Affordable Care Act has made healthcare better
In an often theoretical and philosophical debate about politics, the repeal of Affordable Care Act is politics playing with the wellbeing of Americans. There are concrete ways that the ACA has improved healthcare in the United States: pay-for-performance, birth control coverage, and increasing healthcare access.
SHARE

Friday, November 4, 2016
Dakota Access Pipeline Prophecy for Worse to Come: Treaty Rights as Grim Lesson
While many have framed the Standing Rock protests against the Dakota Access Pipeline as an issue of treaty rights and environmental conservation, it represents a great threat to the rights of all Americans.
SHARE

Friday, October 7, 2016
Pour One Out for Jan: Author of the World's Best Abortion Legislation Passes Away
Jan Bianchi, co-author of Washington State abortion legislation dies at 72. Initiative 120 that was passed in 1991 is one of the most liberal in the world.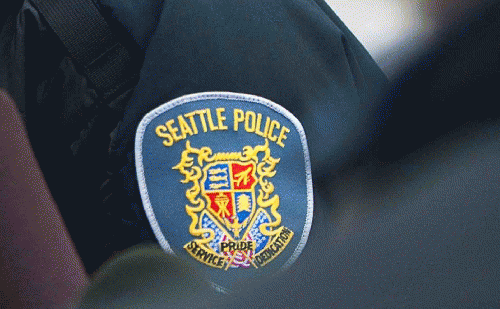 (3 comments) SHARE

Wednesday, July 13, 2016
Seattle's 'Liberals' Get Chance to Finally Start Addressing Police Brutality
With the petitioning of I-873 and the change in leadership in the Office of Professional Accountability, the direction of Seattle and Washington, one of the countries most regressive states when it comes to police brutality, is unclear.
SHARE

Wednesday, June 15, 2016
Orlando Shooter Omar Mateen's Mental Health Likely to Overshadow Gun Control
Discussing the role of mental health in the Orlando shooting will only distract from the real issue: access to guns.
(1 comments) SHARE

Monday, April 4, 2016
FDA Change to the "Abortion Pill" Overrated
The FDA label to change to mifepristone has been hailed as a significant win for the Pro-Choice movement and the health of women in the USA. While it's promising, it's only a band-aid to a bigger problem.
(7 comments) SHARE

Monday, March 7, 2016
Understanding the Texas Abortion Laws and Their Dangerous Implications for All of Medicine
The Texas House Bill No. 2 impinges not only on women's rights but its far reach threatens quality healthcare for all. No other legislation dictates in such detail how medications can be used. All of the arguments in support of HB2 are medically flawed.
SHARE

Tuesday, March 1, 2016
Peter Liang Highlights the Asian American Identity Crisis
The Peter Liang conviction reminds Asian Americans that there's racism against Asian Americans, but that doesn't mean we should be supporting a murderer. The Model-Minority Myth has lulled Asian Americans with privilege into a blinded stupor of security that's false.
(1 comments) SHARE

Monday, January 25, 2016
Even with treatment for Hepatitis C, Abu-Jamal's health not guaranteed
Abu-Jamal's fight for adequate healthcare does not end with Hepatitis C treatment. His basic primary care is at malpractice qualities and illustrates the desperately poor quality of care received by inmates across the country. Pay-for-performance interventions needed to see any improvements.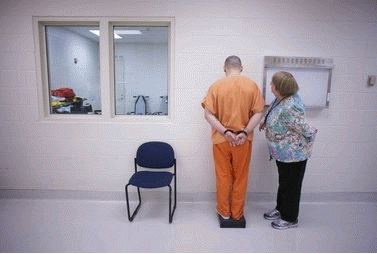 (1 comments) SHARE

Wednesday, December 23, 2015
Abu-Jamal faces possible second death sentence
Abu-Jamal is fighting for his right to Hepatitis C treatment. If he is denied, it will be akin to a second death sentence. Incarcerated people around the country face inadequate treatment of Hepatitis C.
(7 comments) SHARE

Wednesday, December 16, 2015
Racism Alive and Well in New Medical Guidelines
The new blood pressure treatment guidelines illustrate the racism that continues to exist in medicine. While it is largely unintentional, it has significant negative impacts on the health of people of color.