Articles Listed By Date List By Popularity
Wednesday, August 28, 2013 (2 comments)









On United States Intervention in Syria: Remember a Few Things To those who think the United States should intervene in Syria, Remember this is the same United States which;
Thursday, December 27, 2012 (1 comments)









Gaza's Only Fisherwoman Continues to Sail At thirteen, Madleen personally made the decision to carry on fishing and support her family when her father's legs were paralyzed from a form of palsy. Her father initially refused to allow her to go alone, but having no other viable means to support the family, he conceded.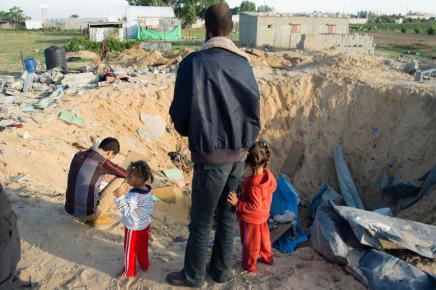 Thursday, December 6, 2012 (1 comments)









Left Speechless What apologies matter to those who are now permanently disfigured and disabled, whose tearful gazes pierced our lifeless cameras and shredded our notebooks full of numbers and statistics? What prospects for recovery or receiving advanced treatment do they have while Gaza is still under siege? Words are insufficient. We all have a responsibility to take stronger actions so that these tragedies will never happen again.