Articles Listed By Date List By Popularity
Monday, December 9, 2013








ALEC Opposed Divestment From South Africa's Apartheid Regime
While ALEC seems down, they're not out. According to the documents obtained by The Guardian, ALEC and its allied organization, SPN, have redoubled their efforts to expand and find new funding streams. Specific corporations and lobbying organizations are listed as prospective donors. The money just never stops.
Monday, October 28, 2013








Predatory Lenders Fight Regulators With Offer of $500 Visa Gift Cards
The Consumers for Choice site, registered in August shortly after the New York State and Department of Justice probe began, also does not disclose any information about who is behind the effort. The Contact Us page lists an address for Aristotle, a political website company. The only names listed on the site are Republican members of Congress who have issued supportive blurbs.

Wednesday, October 16, 2013








GOP Congressman Explains Why He Wants to Defund a Health Program He Supports
(1 comments) Kansas Republican Congressman Mike Pompeo has a problem. The program he'd like to use to help solve the healthcare crisis in America is...part of Obamacare already. For Pompeo, an ardent opponent of Obamacare, it's not clear if the congressman has ever acknowledged that the two clinics received substantial funding from the law he would like to repeal.

Sunday, October 13, 2013








Evan Bayh Uses the Government Shutdown to Shill for the Medical-Device Lobby
(1 comments) When Democrats, including Bayh, passed the Affordable Care Act three years ago, they enacted a 2.3 percent excise tax on medical device companies to pay for the law. As Citizens for Tax Justice notes, many major medical-device companies pay no tax at all.
Wednesday, September 25, 2013








Sabotaging Obamacare Is a Lucrative Endeavor for Some
(1 comments) Health insurance brokers make a living by selling health insurance and collecting a commission for every person or group they enroll. With healthcare reform set to provide easy access to health insurance options, free of charge, many in the health insurance agent industry view the Obamacare rollout as a death sentence.
Friday, September 20, 2013








Generation Opportunity, New Koch-Funded Front, Says Youth Are Better Off Uninsured
(1 comments) So, the big idea here is that young people should decline health insurance? Having no health insurance is "better for you?" When a car accident happens, or someone is sent to the hospital needing critical care, who picks up the bill? For slash-and-burn Koch groups, that doesn't seem to matter.
Monday, August 12, 2013








Member of Congressional Science Committee: Global Warming a "Fraud" to "Create Global Government"
(2 comments) Congressman Dana Rohrabacher (R-CA), a senior member of the House Science Committee, used a portion of his time at a town hall this week to launch into a rant about global warming, which he described as a plot by liberals to "create global government to control our lives."
Wednesday, May 8, 2013








GOP Immigration Amendments Boost Drones, Incarceration and Criminalization
Senator John Cornyn (R-TX) has an amendment to reimburse "states and municipalities for costs incurred in incarcerating undocumented criminal aliens." By guaranteeing federal money for immigrant detention, Cornyn's amendment could incentivize the incarceration of immigrants in both private and public prisons.
Monday, April 22, 2013








How the Climate Reform Effort Was Poisoned From the Inside
(1 comments) The strategy from Blue Line and its partners to ignore climate change played into the hands of polluters, which sought to suppress support for the bill by spreading doubt about the consensus over the science. It was a novel approach. In nearly every Western industrialized country that has implemented economy-wide carbon controls, reformers have talked about the effects of climate change.
Wednesday, April 10, 2013








Here's a Real Watergate-Style Political Scandal
The proposals in the leaked e-mails make clear that Watergate-style break and entry against political targets is easier than ever, and requires no messy burglaries or "bugs." If law enforcement is worried about political espionage, they should start with the plot that has an obvious paper trail.
Wednesday, March 13, 2013








Charles Koch Reflects on Last Election, Promises to Do More to "Persuade Politicians"
(2 comments) The political suppression of climate science, and any reasonable response to the climate crisis, clearly benefits Koch Industries' bottom line -- and such selfish lobbying at the expense of the common good is the very worst example of crony capitalism. And, Koch may purchase at least the newspaper division of the Tribune Co., which includes the Los Angeles Times.
Monday, March 4, 2013








Lobbyists Targeting Liberal Groups Channeled Chinese Hackers' Strategy
Large firms that have been victimized by malicious hacking, including Google and Intel, at least have the resources to detect and counter most forms of computer crimes. But what about a small company, or political advocacy group with little resources?
Thursday, February 28, 2013








How Private Prisons Game the Immigration System
(1 comments) Prison companies have invested in key legislators leading the reform process -- although the companies are coy about their purpose, denying that they are attempting to influence Congress deliberations. Their lobbying efforts are nothing new. CCA and other large private prison companies have forged ties with political insiders by spending huge sums on lobbying firms, campaign contributions and grants to friendly think tanks.
Friday, February 1, 2013








Meet Jason Rapert, the Koch-Backed Evangelical Steering Arkansas' Radical Abortion-Restriction Effort
The Arkansas legislature lurched forward with a radical measure to ban most abortions if a fetal heartbeat is detected within six weeks of a pregnancy,that experts say will force the state to insert a probe into a woman's vagina to detect. The chief sponsor of the measure is Republican State Senator Jason Rapert, a fiddle-playing financial planner with his own evangelical outreach center.
Wednesday, January 23, 2013








Obama's First Term Was Shaped by Clashes With Big-Business Interests
(6 comments) For Obama's second term, even with a weaker position given the composition of Congress, he may succeed by returning to his community-organizing roots -- a recognition that social movements are an essential component in advancing progressive reforms over corporate or partisan opposition.
Sunday, January 20, 2013








Major Gun Company Begins Asking Customers to Fight Obama's Proposed Reforms
(2 comments) Politics has always been a big part of the gun lobby's business model. From lobbying to nullifying lawsuits against gun companies, to extracting huge tax subsidies from states, and of course quashing gun control laws and research into gun safety, the gun industry's heightened activism extends far beyond the Second Amendment and well into concerns about quarterly profits.
Wednesday, January 9, 2013








Lobbyists Who Profit From Senate Dysfunction Fight Filibuster Reform
Lobbyists, even agents for foreign governments, have secured Republican filibusters at a shocking rate. The cottage industry around monetizing filibusters has grown rapidly since Obama's first election. From 2009 to 2010, there were more filibusters filed than during the 1950s through 1960s combined, as The Nation's Katrina vanden Heuvel observed.
Wednesday, December 19, 2012








New ALEC Documents Show Regulatory Capture in Action
(3 comments) There are many examples of regulators bending over backwards to provide favors to the companies that they are in charge of regulating, only to be handed lucrative jobs with those same firms after they retire from public office. ALEC has been successful as a ghostwriting front because it poses as a nonprofit charity interested in promoting conservative ideals.
Wednesday, December 5, 2012








Norquist Says He Fights for "Taxpayers," but Goes to Bat for Donors
(5 comments) Norquist's pledge (and his foundation's advocacy) transformed billions in taxpayer handouts into "tax cuts" that cannot be removed. In other words, Norquist is simply providing ideological cover for his benefactors in the oil industry.
Friday, November 30, 2012








Saudi-Led Oil Lobby Group Financed 2012 Dark Money Attack Ads
(7 comments) The foreign corporate money given to a trade association, from a Saudi oil firm or a French chemical company, for example, can now find its way into an attack ad. The lobbyists and companies, and perhaps many of the politicians, know where the money for the ads is coming from -- but the American people have no clue.
Wednesday, November 28, 2012








Grover Norquist's Budget Is Largely Financed by Just Two Billionaire-Backed Nonprofits
(1 comments) Disclosures show that only two billionaire-backed groups have provided over 66 percent of Norquist's funding. When Norquist promises consequences for the few GOP members willing to break with his pledge, what he's really saying is that his donor network will retaliate with attack ads and money for primary challenges.
Friday, November 2, 2012








Matt Romney's Russia Trip, a Preview of Romney Family Crony Capitalism?
(1 comments) Are the Russians more motivated to invest with Matt's firm now that they know they could be dealing with the future president's son? Matt made the trip to Russia to persuade officials to invest sovereign wealth funds with his company, which owns US shopping centers. If Matt keeps relaying substantive policy messages through his firm, he might seem like a good investment if you're a foreign politician.
Friday, October 19, 2012








Is Your Boss Going To "Mine" Your Vote? More Corporations Step Up Coercion
(4 comments) Businesses throughout Washington State, along with a loose network of hundreds of coal and mining companies, are preparing to urge employees to vote for specific political candidates. Meanwhile, lobbyists in Washington are working furiously to encourage more corporations to adopt these tactics.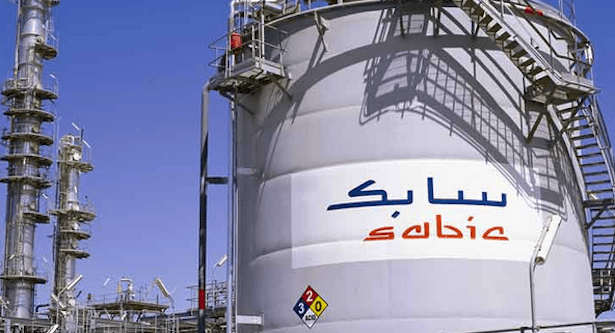 Friday, October 12, 2012








Loophole Allows Saudi Arabian Businesses to Spend Freely in Our Election
(1 comments) Foreign corporations can in fact influence American democracy in pernicious ways. For instance, how can Saudi Arabia and other oil-rich countries keep us dependent on fossil fuels? Well, thanks in part to the Citizens United decision, a new loophole allows foreign corporations to spend unlimited, undisclosed amounts on American elections.
Tuesday, October 9, 2012








Coal Company CEO Dreams of Romney as President, Jim Inhofe as Head of EPA
(1 comments) Coal companies provide a product that causes mercury poisoning, climate change, and other environmental hazards. The increasingly profitable way of extracting it, mountaintop removal, the process by which a mountain is blown up and the coal beneath it is gathered with heavy cranes and machinery, is being blamed for poisoning waterways throughout Appalachia.
Wednesday, October 3, 2012








In Search of Votes, Billionaire-Backed Anti-Obama Groups Distribute Expensive Gifts
(1 comments) AFP is hosting events at gas stations across the country to provide gasoline to motorists for the price of $1.84 per gallon. The group is paying for up to 15 gallons for 100-150 drivers at each station, telling them that the $1.84 price symbolizes the price per a gallon before Obama took office in 2009.
Sunday, September 23, 2012








Koch Group Kicks Off Massive Voter Mobilization Effort
(2 comments) The Koch network, which is actively training Tea Partiers, via a partnership with True the Vote, to harass and intimidate voters, may tip the scales in this election. And you won't see their work on television, or through FEC disclosures. Like Wisconsin, liberals might see the ground shifting beneath them, and wonder what happened.
Wednesday, September 19, 2012








GOP Mogul Behind Drug Rehab "Torture" Centers Is Bankrolling Opposition to Pot Legalization in Colorado
(1 comments) Mel Sembler, who made his fortune in real estate, says his opposition to marijuana use influenced his move to the GOP. He switched party affiliation in 1979, when he claims he found out "[President Jimmy] Carter was doing all this pot smoking and stuff in the White House."
Thursday, September 6, 2012








Exclusive: Paul Ryan Quietly Requested Obamacare Cash
(3 comments) Despite Ryan's quiet support for an Affordable Care Act clinic grant in his district, the Wisconsin congressman's promise to repeal Obamacare would undermine the law's five-year plan to rapidly grow the health clinic system in America by withdrawing the necessary funds. The so-called Ryan Budget plan would also decimate other federal support for health clinics.
Monday, September 3, 2012








Former Democratic Strategists Now Boost GOP
(8 comments) In 2008, Mark Squier was the executive producer of the Democratic National Convention in Denver. A veteran political consultant of several campaigns, including Howard Dean's insurgent quest for the White House, Squier helped launch the Obama-Biden ticket into the final stretch of the campaign. Now Squier is working for the other side.
Friday, July 27, 2012








Conservative "Free Beacon" Fronts for Taiwan Lobby
Michael Goldfarb, a former Republican staffer and writer, founded the Free Beacon with "several million dollars" in January. Listed as the chairman of the 501(c) group that sponsors the Free Beacon website, Goldfarb is also a partner at the lobbying and public relations firm Orion Strategies, LLC. There is no disclosure on the Free Beacon website that its chairman is paid to lobby for Taiwan and other interest groups.
Friday, July 13, 2012








Does Campaign Disclosure Deserve An Up Or Down Vote? Senator Mike Enzi Says: "I Don't Know"
The DISCLOSE Act passed the House and was filibustered by a minority of Republicans in the Senate in 2010. This year, with members like Enzi more focused on raising cash for the election than cleaning up campaigns, it looks like it won't even get debate in either chamber.
Tuesday, July 10, 2012








In Recorded Message To Drone Lobby Group, Congressman Rick Berg Brags About Loyalty To Industry
With little debate, lobbyists slipped language into an FAA reauthorization bill earlier this year that will allow some 30,000 drones to fly over domestic airspace in coming years. While the shift may lead to a marked loss of privacy for millions of Americans, one congressman is bragging about carrying the drone industry's water.
Sunday, July 1, 2012








VIDEO: Congressman Tom Reed Gives Earmark-Tariffs To His Top Contributors, Defends Practice
Congressman Tom Reed (R-NY) was quick to claim that his tariff exemption bills aren't targeted earmarks. But as our analysis shows, most of Reed's tariff bills only benefit one firm. In other cases, they benefit at most two firms. Rather than "sound tax policy," these legislative items are clearly targeted gifts.
Thursday, June 28, 2012








VIDEO: Outside Of Supreme Court, GOP Front Group Funded With Secret Health Insurance Cash Tries To Hide Affiliation
(1 comments) Money was earmarked for the Karl Rove's American Action Forum ($3.3 million) and the U.S. Chamber of Commerce ($4.4 million), two groups that led the charge in fighting against health reform and running deceptive advertising about supporters of the law. One particularly nasty American Action Network ad said congressmen who voted for the bill were providing viagra for rapists.
Thursday, June 14, 2012








Disclosures: Health Insurance Companies Plowed Over $107 Million Into Electing Boehner's Anti-Health Reform Congress
(3 comments) If the insurers are successful with continuing to elect pro-repeal politicians using secret cash, it's likely we will continue to live in a country where up to 45,000 people die every year due to lack of insurance, and millions lose coverage due to so-called pre-existing conditions and other denials of care.
Monday, June 11, 2012








Revealed: Secretive Group Working To Suppress Voting In Maine Funded In Part By Wisconsin Businesses
(8 comments) Across the country, state lawmakers have pushed forward bills to lower democratic participation. State after state have adopted laws that criminalize voter registration drives, limit the ability of low-income people and college students to vote, and otherwise restrict qualified voters from casting a ballot.
Saturday, June 9, 2012








Bias in Campaign Spending Disclosure System Makes Big Business Influence Look Smaller Than It Really Is
(1 comments) Elections can be bought using a number of tactics that elude traditional campaign disclosure. For instance, Americans for Prosperity, a group financed largely by Koch Industries executives Charles and David Koch, bused activists from Illinois into Wisconsin to help canvass and encourage Wisconsin voters to support Walker. Not a single dime of these bus tours are catalogued anywhere as election spending.
Wednesday, June 6, 2012








Romney Hires Voter Suppression Guru
(15 comments) When people go to vote and learn their voter registration forms were never turned in, they are denied their rights. Former Rep. Chris Cannon (R-UT), during a hearing on voter fraud, admitted that "the difference between ACORN and Sproul is that ACORN doesn't throw away or change registration documents after they have been filled out."
Tuesday, June 5, 2012








Police Unions, For-Profit Traffic Light Companies Lobby To Set Up Red Light Cameras For Revenue Not Public Safety
(4 comments) Though police unions have lobbied against bills to promote public safety over collecting revenue, there are divisions within the union. The national Police Chiefs Association has acknowledged that "too many jurisdictions have obtained red light cameras to generate revenue" and recommends that future policies should only promote public safety.
Sunday, June 3, 2012








Video: Jeb Bush Rebukes Koch Brothers, Karl Rove's Political Machine; Calls For "Total" Campaign Disclosure
While Bush's call for unlimited contributions would not be ideal in terms of curbing corruption, his idea of shutting off outside spending groups and making all donors completely transparent is a step in the right direction.
Thursday, May 31, 2012








Video: On Capitol Hill, Reporter Attacked For Daring To Ask A Question To A Powerful CEO
(1 comments) Last year, Honeywell was identified as one of the biggest recipients of special tax deals from the government. The company actually spends more on lobbying than it pays in corporate taxes. This preferential treatment, for a company that makes billions in profits, is due in large part to Honeywell's close relationship with members of Congress.
Friday, May 25, 2012








Mitt Romney May Place Top Oil Lobbyist In Charge Of His White House
(2 comments) Gerard is the president of the American Petroleum Institute, the largest oil lobbying associations in the country. Rumors are against circulating that Gerard, a prominent Mormon and close ally to the Romney campaign, may be selected to take the top slot in a Romney administration.
Wednesday, May 23, 2012








Lobbying Group Asks Supreme Court Not To Use "Empirical Evidence" Of Corruption When Reconsidering Citizens United
(6 comments) At the heart of the issue is whether the Citizens United decision has increased corruption. Interest groups and politicians are lining up to offer briefs to the Supreme Court. Some, like Senators Sheldon Whitehouse (D-RI) and John McCain (R-AZ), have submitted a brief urging the court to overturn Citizens United.
Sunday, May 20, 2012








Koch Operative Steered $55 Million To Front Groups Airing Ads Against Candidates Over Abortion, 9/11, Medicare
(1 comments) Koch operative Sean Noble channeled grants to two dozen 501(c)4 nonprofits. As Stephen Colbert has covered, 501(c)4 nonprofits, which he refers to as "Spooky PACs," can act like Super PACs -- raising and spending unlimited corporate, union and individual contributions -- but do not have to disclose a dime in terms of where the money is coming from.
Friday, May 11, 2012








Across France And Greece, Voters Revolt Against Corruption
(2 comments) Polls indicate that Greek and French sentiments are in line with a larger backlash. A new study from Gallup finds that "two in three adults worldwide believe corruption is widespread in the businesses in their countries." Rasmussen reports that 61% of American voters list corruption and government ethics as "very important."
Friday, August 26, 2011








News Corp Set To Air 9/11 Documentary Glorifying Bush; Producer Says He's Not Interested In 'Facts'
(4 comments) The documentary has not aired yet, but is scheduled to come out a few days before the 10-year anniversary of the 9/11 terrorist attacks. Early reviews of the program, however, paint Bush as a hero who discarded politics and his right-wing agenda once the planes hit the towers. The film also depicts Bush as a leader bent on capturing Osama bin Laden, no matter what.
Friday, August 19, 2011








Issa Staffer Deregulates For Former Employer Goldman Sachs After "Transylvanian" Name Change
(2 comments) Peter Haller, a former VP at Goldman Sachs now leads the charge under Rep. Darrell Issa for financial deregulation on companies including his old boss who was specifically named in letters he signed. But Haller's real name was Peter Simonyi, changed after exiting Goldman for the "public" sector. Haller said this was meant to honor his Transylvanian grandpa's dying wish, but Revolving Door-watchers find it highly "uncommon".