Articles Listed By Date List By Popularity
Monday, October 21, 2013








Real News
(2 comments) Wonder what you may have missed for the three weeks that the soap opera of the shutdown and debt ceiling crisis monopolized the news? Here are some clues. This is only a start but hopefully offers some perspective.
Monday, March 11, 2013








Going Postal
(4 comments) We can deliver enough nuclear weapons to destroy the world 25 times over with 12,000 active ICBMs, and fleets of nuclear submarines and long range bombers. BUT WE CAN'T DELIVER THE MAIL ON SATURDAY!
Monday, January 21, 2013








"The Right To Bear Nuclear Arms"
(7 comments) Guns don't kill people. People kill people! Since this is irrefutable logic, I began to wonder why it has been applied so narrowly. The truth is, guns are just one form of lethal entertainment. Thanks to the amazing advances in science and technology, there is a cornucopia of devices which fit the legal definition of "arms" as referred to in our Constitution.
Wednesday, January 2, 2013








"Take me to your leader!"
(4 comments) I personally believe the President, and members of the House and Senate, both Democrat and Republican, fail on all counts to provide anything resembling strong, visionary, decisive leadership. They have proven time and time again to be weak, evasive, cowardly, unimaginative, sometimes simple-minded, at a time in our history that demands much more.
Wednesday, October 31, 2012








The Day That Changed The World
(4 comments) The coming election will change nothing. The wars will go on. The plundering of our national wealth will continue. The waste of our valuable talents and energies through unemployment/underemployment will march forward. Social Security and Medicare will be chipped away until sometime in the future they are hollowed out. The rich will get richer and we will be grateful for the few scraps we get. But we can change the world.
Wednesday, September 19, 2012








Maybe Islamic protesters have good reason to complain.
(2 comments) Let's be honest with ourselves: America is not welcome in much of the world.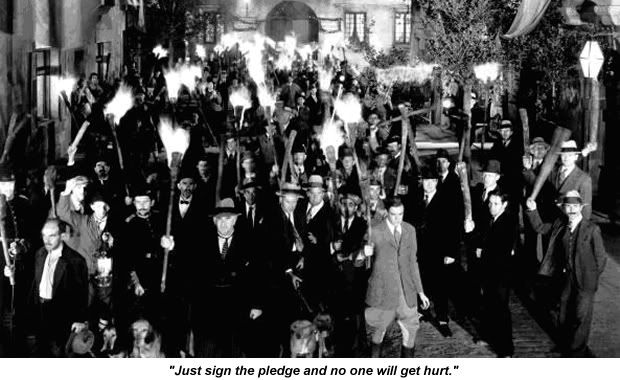 Tuesday, May 1, 2012








Candidate Pledges: A Strategy For Jettisoning The Scoundrels and Restoring Representative Democracy
(2 comments) This presents a clear and powerful strategy for targeting incumbent legislators who regularly defy the American public and their constituents and vote as they are instructed by their big money campaign contributors.
Sunday, April 29, 2012








CANDIDATE PLEDGES: RESTORING REAL DEMOCRACY TO NATIONAL ELECTIONS or NAILING THE S.O.B.s ONE-AT-A-TIME
(4 comments) This outlines a hard-ball offensive against incumbents who ignore the American public and their constituents to either get them back on track or remove them from office. It employs a deft combination of petitions and pledges to force the hand of legislators who have become the puppets of the rich and powerful.