Articles Listed By Date List By Popularity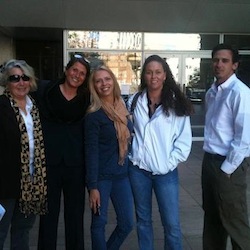 Wednesday, November 14, 2012









BP Disaster Survivors Removed From Federal Courtroom during Fairness Hearing Three BP oil disaster survivors and community advocates were forcibly removed from the fairness hearing on the BP class-action settlement on Thursday November 8th, moments before the federal court heard objections to how that settlement would compensate people made sick by the disaster.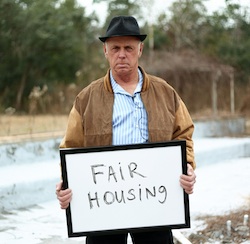 Thursday, December 15, 2011









Alabama town outraged, not surprised, by Mayor's alleged Katrina theft In the latest Hurricane Katrina corruption scandal, Stan Wright, the Mayor of Bayou La Batre, Alabama has been indicted on eight federal counts -- including theft, conspiracy, and embezzlement. Though residents of this small fishing town are upset by their Mayor's alleged crimes, many aren't surprised. Wright has a reputation for corruption and racism that stretches far beyond the indictment.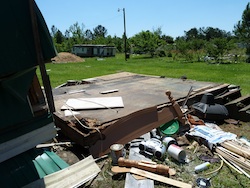 Wednesday, November 9, 2011









In Recovery From Southern Tornadoes, Fault Lines Of Inequity Show Instead of helping Cherraye Oats after she survived a tornado in Mississippi this spring, a relief worker called her a "black rat." How else do racism and inequity play a role in the recovery phase of one of the worst tornado outbreaks the U.S. has ever seen? And what does it say about the future of disaster recovery, as extreme weather is on the rise?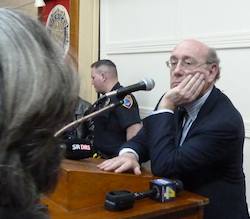 Monday, June 13, 2011 (1 comments)









Gulf/BP Cleanup Czar Feinberg Has Denied All Illness Claims Kenneth Feinberg appears to be categorically rejecting illness claims from BP cleanup workers, saying there is not enough scientific proof that links the illnesses to the BP disaster.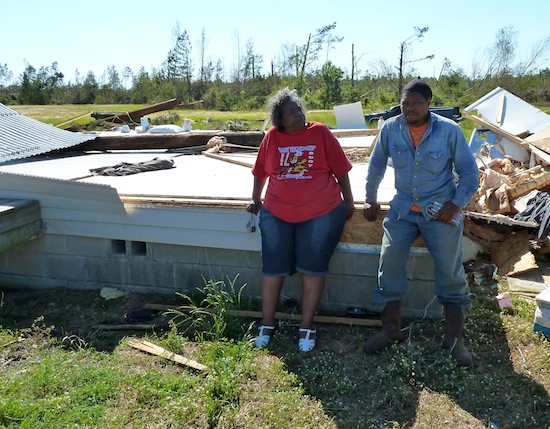 Monday, May 23, 2011









After tornadoes, rural disaster area faces relief challenges Ethel Giles has spent the day sorting and delivering toiletries, non-perishable food, diapers, and flats of bottled water to twenty-two households. Five o'clock is fast approaching, and she still has a 50-mile drive ahead, to another rural community in western Alabama she's heard has been hit by devastating tornadoes. How rural areas are responding to the challenges of disaster relief.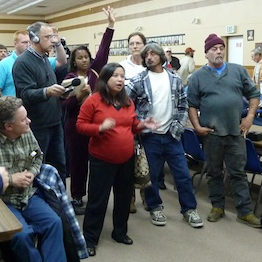 Friday, January 21, 2011 (1 comments)









Feinberg blasted in public meetings across Gulf Coast In two weeks of public meetings across the Gulf Coast, Kenneth Feinberg is hearing pointed criticism of the claims process he is leading. Residents point to inconsistency and lack of transparency as major problems.
Friday, January 14, 2011 (1 comments)









Hearing citizens' impassioned pleas, oil spill commissioner pledges to address health issues New Orleans -- In an emotional public meeting yesterday, citizens from across the Gulf Coast urged the President's oil spill commission to help solve the growing health crisis here -- and got a pledge of support in return.
Wednesday, December 8, 2010 (2 comments)









More than 100,000 BP Oil Disaster Claims Denied Since Thanksgiving Since Thanksgiving, more than 100,000 emergency claims from Gulf Coast residents and business have been denied by Ken Feinberg's Gulf Coast Claims Facility.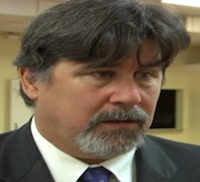 Wednesday, November 17, 2010 (1 comments)









Q & A with Reilly Morse - attorney behind MS housing victory, HUD's new Katrina program Reilly Morse, an attorney behind a major housing breakthrough for Hurricane Katrina survivors in Mississippi, explains how advocates and residents reached a $133 million deal with Republican Governor Haley Barbour and Secretary Shaun Donovan of the Department of Housing and Urban Development.