Articles Listed By Date List By Popularity
Monday, April 22, 2013








42: Jackie Robinson and America's unfinished social agenda
(2 comments) The new movie, "42," tells the story of Jackie Robinson, but it also makes this writer think about how much of America's progressive social agenda has either not been accomplished or has eroded over the years.
Tuesday, October 2, 2012








Why you should consider waking up at 4 am on Nov. 6
(2 comments) More people need to sign up to be pollworkers on Nov. 6, to ensure that the election is administered fairly and competently. It's a great way to do something for democracy, even though it's a long day.
Wednesday, November 2, 2011








10 Political Lessons From The 2011 World Series
(5 comments) What progressives can learn about politics from the 2011 World Series.
Tuesday, July 26, 2011








Confessions of a ReUseIt junkie
(1 comments) Listing items on the ReUseIt site has helped me keep lots of good stuff out of landfills and gotten it into the hands of people who actually need it.
Tuesday, June 21, 2011








Honor Flight: Remembering history close to home, wondering about the future
(2 comments) An Honor Flight for WWII veterans makes me remember my father and wonder about veterans of other, less-popular wars.
Sunday, May 15, 2011








Pruitt-Igoe documentary: Myths, Ghosts and Survivors of a colossal urban policy failure
(1 comments) "The Pruitt-Igoe Myth" is a new documentary that reopens the dialogue about the huge public housing project in St. Louis that failed--not because its residents were poor, but because the policies and socio-economic trends around it doomed it. Archival footage from the 1950s, 60s and 70s, plus on-screen interviews with former residents bring the story to live.
Monday, May 2, 2011








Still progressive after all these years...in Missouri!
(1 comments) How a determined progressive legislator navigated an 18-year career in a red state, plus her strikingly candid views of the state of politics today.
Sunday, March 27, 2011








March of crimes: Lessons from a grand jury
(8 comments) During 18 weeks as a member of a county grand jury, I learned a lot about the legal system, but much more about myself.
Thursday, January 27, 2011








Can St. Louis get its groove back? A new book, The Great Heart of the Republic, yields some lessons from the Civil War.
(1 comments) St. Louis could learn some 21st century lessons from its own 19th Century history, as depicted in a new book, The Great Heart of the Republic, by Adam Arenson.
Friday, December 24, 2010








A funny thing about a new CNN Poll: political/holiday satire, just for fun
(1 comments) A satirical look at a new CNN poll, written in the style of 'Twas the Night Before Christmas.'
Wednesday, October 27, 2010








10 Halloween hot spots for political trick-or-treaters
A political junkie's guide to political trick or treating for Halloween 2010, with a satirical twist.
Friday, October 8, 2010








I screamed at the radio when I heard Todd Akin [R-MO] say...
(2 comments) Verbatim clips from a radio interview with incumbent Republican Todd Akin of Missouri yield some ideas that constituents and voters should be worried about.
Friday, September 10, 2010








Revealed: the Washington DC party circuit
(1 comments) Invitations to Washington DC fundraisers give insight into how money flows in US politics.
Tuesday, August 24, 2010








Resuscitating Democracy: An interview with Fair Vote's Rob Richie
(2 comments) A candid question-and-answer session with Rob Richie, executive director of Fair Vote, yields insights into making American democracy work better.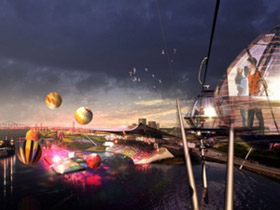 Tuesday, August 24, 2010








St. Louis Arch to get a makeover. One's citizen's view of the options
(1 comments) 2+ million people visit the St. Louis Arch every year, but the iconic monument is showing its age--almost 50 years old. A makeover is in the works, including reconnecting the Mississippi River to downtown St. Louis. Here's one citizen's take on the proposals under consideration.
Saturday, July 24, 2010








Secret holds in US Senate: A Tactic Only the World Wrestling Assoc. Could Love
(5 comments) The US Senate operates under a tricky set of rules. Among them is the secret hold. What is it, how does it stifle progress, and who's trying to change the rule?
Saturday, July 17, 2010








$10,440 in South Carolina vs. $0 in Vermont
(3 comments) Alvin Greene paid $10,440 to get his name on the ballot for US Senate from South Carolina. What are the "entry fees" in other states? Here's a complete rundown, with observations about what it all means.