Articles Listed By Date List By Popularity
Wednesday, October 31, 2012 (1 comments)









Secular organizations band together to give aid to Hurricane Sandy victims Secular organizations mobilize to aid victims of Hurricane Sandy.
Friday, August 6, 2010 (8 comments)









Prop 8 = epic fail! Marriage is a right for everyone In a ruling which is being celebrated by millions of Americans, Chief U.S. District Judge Vaughn Walker ruled that the California constitutional amendment imposes a private moral viewpoint without a legitimate governmental interest and tramples on the equal rights of gay and lesbian couples.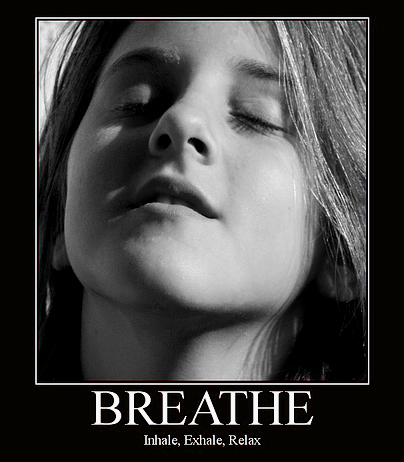 Friday, July 2, 2010 (6 comments)









Catching our breath - new research promises custom-made lungs Researchers at Yale and Harvard are working to develop engineered lungs for both implantation and straight research. Yale's Laura Niklason and team have created implantable lungs for rats, and Harvard's Don Ingber and his team have developed a 'lung on a chip'.
Sunday, June 20, 2010 (12 comments)









Neutrino mass disparity may modify the Standard Model of Particle Physics "Fermilab's MINOS experiment, designed to study oscillations in neutrino identity, has turned up evidence that the mass differences among neutrinos and anti-neutrinos may be different, indicating something is breaking the mirror-like symmetry between the two."
Saturday, June 12, 2010 (5 comments)









Ground Zero mosque- why not? Is a mosque inside a cultural center being built two blocks from the WTC designed to foster unity and understanding, or is it an insult to all Americans?
Saturday, June 12, 2010 (9 comments)









Gulf Oil Spill- Is BP ignoring a green solution? PART III - the Armageddon scenario Besides bioremediation, there is another solution offered to collect the oil, and a disheartening report from a geologist explaining how Deep Horizon might have tapped into a self-sustaining gusher that simply cannot ever be stopped.
Saturday, May 22, 2010 (3 comments)









Gulf oil spill - Is BP ignoring a green solution? Part II - Like a bird in oil In direct contrast to the current dispersal products being used by BP in the Gulf, bioremediation agents remove the oil - dispersants simply break it up into smaller bits and spread it out in a larger area. We examine the data and past use.
Saturday, May 22, 2010 (29 comments)









Is there such a thing as an ex-atheist? Author claims she's never met an ex-atheist, despite having met some people who claim to be ex-atheists!
Thursday, May 20, 2010 (6 comments)









Gulf oil spill - Is BP ignoring a green solution? Part I This green product can protect the coastline, and preserve the ecosystem as well as the many gulf-coast industries. But BP won't buy it.
Sunday, May 16, 2010 (4 comments)









Creationist Kent Hovind's PhD thesis is a jumble of juvenile jabber Creationist Kent Hovind of the Dinosaur Adventure Land fame has worked hard to keep his PhD thesis private. There's good reason. Here it is, and judge for yourselves - is this deserving of any degree at all?
Wednesday, May 12, 2010 (15 comments)









Neanderthal genome - our red-headed, muscle-bound siblings live on within us With the sequencing of the Neanderthal genome, scientists have brought alive the fascinating connection between modern humans and our sibling species - and we now know that the Neanderthal lives on among non-African descent humans!
Sunday, May 9, 2010 (8 comments)









Rekers exposed -" another crusader for morality goes down George Rekers spent his life belittling homosexuals and would continue, had he not been caught with a Rentboy he hired to "massage" him.