Articles Listed By Date List By Popularity
Page 1 of 3 Next Back First Last View All
Wednesday, October 30, 2013








Will UN's Samantha Power Cleanse Congo with Her Tears?
(2 comments) What is going on in eastern Congo? Do we believe the UN, or do we look to the root causes of the conflict? Is Samantha Power the only western diplomat who gets it?
Friday, September 27, 2013








Native Riders Protest Enbridge Alberta Clipper Pipeline
(3 comments) This Sunday, Anishinaabe horseback riders will ride across 1855 treaty lands to draw attention to a proposed expansion of a tar sands pipeline by Enbridge.
Monday, September 16, 2013








Arms and the Man: "The French Army Watches Over Your Safety"
(2 comments) What was the truth behind Operation Turquoise, and how much did Herve Ladsous know in 1994?
Sunday, September 15, 2013








Arms and the Man: Who is Chief UN Peacekeeper Herve Ladsous?
(1 comments) Why is the man who was France's second in command at the United Nations during the Rwandan genocide, while France was actively engaged in arms smuggling to the genocidaires, now in charge of peacekeeping in the same region? Can he reasonably be trusted with peacekeeping in the tinder boxes of Central Africa and the Middle East? Are Herve Ladous's hands clean?
Sunday, September 8, 2013








Bakken Oil: An Elder Speaks To Power
(1 comments) Parshall is within the boundaries of the Fort Berthold Indian Reservation--home to the Three Affiliated Tribes of the Mandan, Hidatsa, and Arikara Nations. It was obvious that the use of horizontal drilling and hydraulic fracturing to tap into the massive Bakken Oil Formation had unleashed a maelstrom of unstoppable, damaging, and unpredictable industrial development.
Sunday, September 1, 2013








Bakken Oil: Fighting for Control of Fort Berthold and the Three Affiliated Tribes
(4 comments) Part I of a series is a cautionary tale about fracking for crude on the Fort Berthold Indian Reservation in western North Dakota. It is a story about communication between state and federal agencies and treaty obligations that are sometimes met, and occasionally ignored.
Thursday, August 22, 2013








UN Sanctions Committee Investigates Congolese Writer's "Genetic Signature"
(1 comments) Imagine the Congolese poet's shock and fear when she received a letter from "SECO" demanding to know about her "relationship" with the M23 rebel leader Colonel Sultani Makenga. Her crime? She wrote a poem in an ethnic language and posted it on her Facebook Page.
Saturday, July 27, 2013








I Want a Face Transplant from a Dead Congolese Woman
(6 comments) It is just a face. It has no skull structure, no bones, and no body to give it context because it was peeled from her skull by a Ukrainian pilot working for the Congolese Army. Afraid to be hit by enemy fire, he was flying too high to identify military targets.
Thursday, July 25, 2013








Civilians Killed as Congo Government Feeds on Atrocities, Misinformation and Carnage
(5 comments) Congolese Army (FARDC) helicopter gunships, piloted by Ukrainian soldiers from high altitudes, inflicted heavy civilian casualties near the village of Rumangabo in the eastern Democratic Republic of Congo yesterday.
Sunday, April 14, 2013








UN: Sacrificing African Lives for Political Expediency
(5 comments) he United Nations is organizing three battalions of 3,000 troops from South Africa, Tanzania, Malawi and Mozambique to conduct "offensive operations" against rebels in eastern Congo. 19,815 MONUSCO troops are currently deployed in the country. This action will effectively pit Africans against Africans in the forests of Congo, opening the door to a regional bloodbath, while ignoring the problems that have plagued the Kivu Provi
Monday, March 18, 2013








US Embassy Accepts Surrender of Warlord Bosco Ntaganda
(2 comments) Wanted International Criminal Court (ICC) warlord Bosco Ntaganda has walked into the United States Embassy in Kigali, Rwanda and surrendered to US authorities.
Saturday, March 2, 2013








M23: Today's Doomed Rebels or Tomorrow's Revered Revolutionaries?
(2 comments) M23 reports to OEN News and the LAPROGRESSIVE today that 95% of the M23 soldiers are now with General Sultani Makenga. "(ICC wanted warlord) Ntaganda is only with his body guard without weapon. He has been defeated, we are following him, he is heading to Nyiragongo mountain."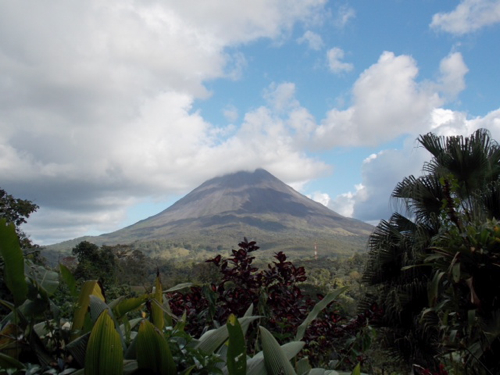 Monday, February 18, 2013








Costa Rica's Hidden Treasure: Mystica
(6 comments) Finding a hidden treasure in a country with no army. It is true that writers do not want to write when they are happy.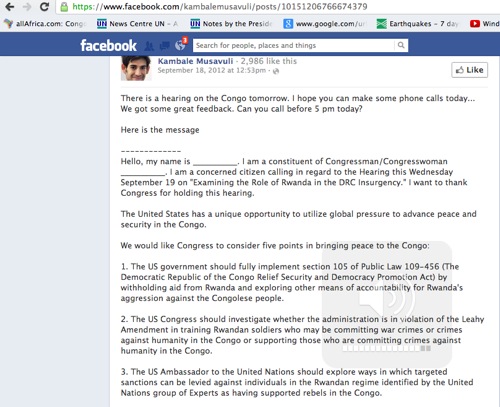 Tuesday, January 15, 2013








US Sanctions Darken Internet in Congo
(1 comments) Even as a journalist, I was concerned enough to seek reassurance that the mere writing about the sanctions, timelines, lobbying and disputed reports would not land me in trouble--sobering thoughts for an American citizen to have. Could I still interview members of the M23 to get their side of the story?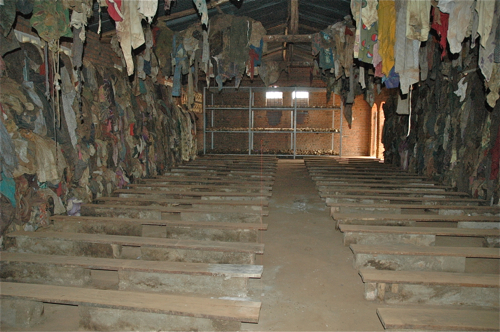 Tuesday, December 4, 2012








Is Rwanda the Victim in a Modern Day Salem Witch Trial?
(33 comments) A critical analysis will ask why a photo, freely available on the Internet, of the commander of the M23 rebels wearing US patterns was left out of the report of the UN Group of Experts . Reason? It does not fit the narrative developed and nurtured by a biased panel that defines aid to rebels by the cammo patterns on their uniforms.
Wednesday, November 21, 2012








Goma Falls and US Responds With Weasel Words
(9 comments) The people of Goma and the dispossessed of eastern Congo are weary of conflict and feel abandoned by their government. They want protection and rule of law and M23 is offering that tantalizing possibility.
Wednesday, November 21, 2012








Populist Revolution in Congo? Can the Genie Be Returned to the Bottle?
(2 comments) Is a Congo Spring in the making?
Monday, November 19, 2012








BREAKING: M23 Declares Ceasefire as Goma Reports "Fear Was Total and the Sky Was Black"
(1 comments) Before considering an analysis of the situation and reports from the United Nations and M23, here is an email from a civilian Congolese citizen who lives in Goma. Readers looking for an unfiltered and unbiased account will find it in his words.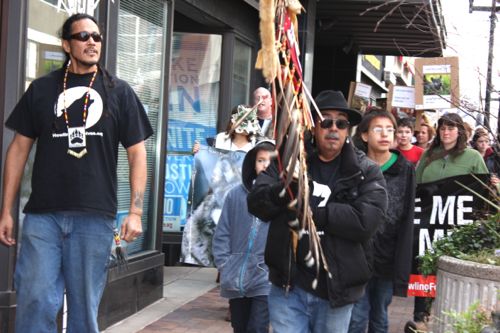 Thursday, November 15, 2012








Ojibwe Creation Symbol Desecrated by Minnesota Wolf Hunt
(1 comments) Despite lawsuits and public opposition, wolf hunting began in Minnesota on November 3. The Minnesota Department of Natural Resources (DNR), with the full support of Minnesota Gov. Mark Dayton (D), offered 6,000 licenses to kill 400 wolves. As of now, 109 wolves are dead.
Monday, November 12, 2012








"Sticks in Vaginas:" This Is What a Massacre Looks Like
(51 comments) My source made it clear to me that MONUSCO is stretched to the breaking point and in many instances unable to guarantee the safety of civilians. There is no ethnic group or rebel organization that does not have blood on its hands. It is well past the time to sort out ethnic tensions. The violence must stop. Warning: Photos in this article are stomach-wrenchingly graphic.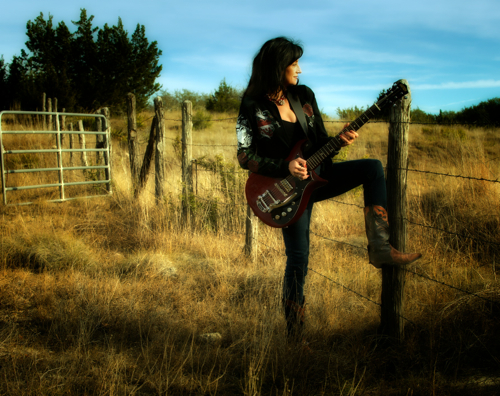 Monday, October 22, 2012








Take a Break from Politics and Listen to a Working Girl's Guitar
(2 comments) While not exactly "obscure" in the sense that Patti Smith writes about, Flores has certainly been overlooked in an evolving music business that has streamlined label rosters to include only the most commercially viable artists. In fact, Flores honed her considerable talent at North Hollywood's Palomino Club (think country music west) in the '80s following the leads of Linda Ronstadt, The Flying Burrito Brothers ...
Monday, October 22, 2012








Last Real Indians' Tribute To Russell Means
(1 comments) Chase Iron Eyes of Last Real Indians offers this moving tribute to American Indian activist Russell Means, who led the Second Battle at Wounded knee in 1973.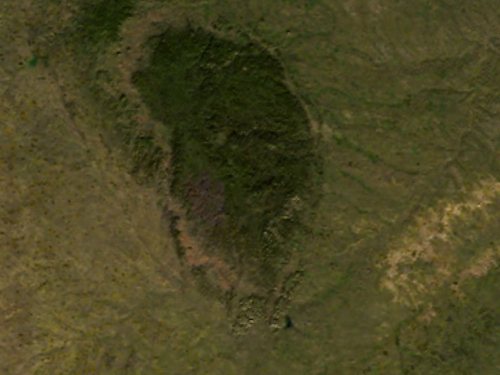 Thursday, August 23, 2012








Pe' Sla Sale on Hold but Sacred Land Still at Risk
(2 comments) Update: A message on the auction house's website on Thursday afternoon says the land sale of Pe' Sla has been cancelled at the owners' direction. The auction house said they had no comment.
Tuesday, August 14, 2012








Pe' Sla Sacred Grounds on Development Auction Block
(20 comments) In a race against the clock, the Sioux Nation is fighting to save Pe' Sla, one of its most sacred religious sites. Pe' Sla, located in the Black Hills of South Dakota, is the epicenter of the creation story of the Lakota, Dakota and Nakota nations. Tribal elders and spiritual leaders conduct ceremonies essential to their culture and beliefs.
Sunday, August 12, 2012








Defining Good Rebels vs. Bad Rebels in Congo
(1 comments) We don't want them (M23) to survive as a movement, as an ideology, we don't want to see their actions continue... there is no question about it, and there is nothing to discuss, to negotiate.
Thursday, August 2, 2012








United Nations Aids Congolese Army as Civilians are Bombed
(3 comments) Congolese villagers in Kivu province provide vivid photographic evidence that United Nations is responsible for civilian casualties and that Congolese army is using UN ammunition and artillery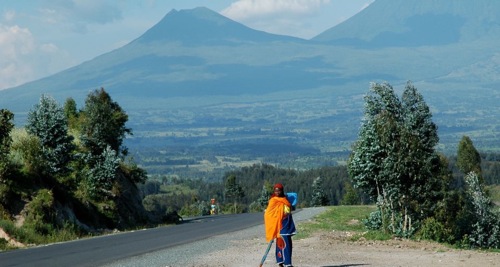 Monday, July 30, 2012








State Department Says Obama Official Misquoted on Rwanda
(1 comments) Unfortunately, the erroneous suggestion by the British press that the US spokesman Paul Rapp was calling for the specific prosecution of Paul Kagame was immediately picked up by world media and subsequently used by anti-Rwanda hate groups and lobbying organizations calling for the United States to pull back funding.
Thursday, July 19, 2012








AFRICOM and MONUSCO Ignore Civilian Atrocities in Walikale: Is Oil the Reason?
(1 comments) Médecins Sans Frontières (MSF) announced yesterday that it is forced to suspend its medical activities in the Walikale area of The Democratic Republic of Congo despite a malaria outbreak. Radio Okapi reports that Mai Mai militiamen forced hundreds of people to abandon their homes and flee into the bush. MONUSCO and Congo Army are failing to protect civilians.
Sunday, July 15, 2012








"What Kind of Peace Are the Congo UN Peacemakers Keeping?"
(1 comments) I honestly don't know what else I can say or write or do except to encourage readers to stay informed. We owe it to Agathe, since we paid for the gunship that killed her.
Wednesday, June 27, 2012








United Nations' Leaks Against Rwanda Pollute Press Pool
(14 comments) In recent weeks, Rwanda has suffered the brunt of what can only be called a media feeding frenzy as international news organizations threw a series of "leaks," allegations, speculation, and rumor into the press pool. In what may be the most egregious violation of ethics, the United Nations leaked 47 pages of an addendum to the interim Group of Experts (GoE) report on the Democratic Republic of Congo.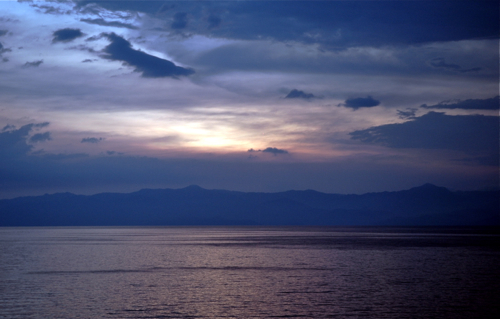 Sunday, June 10, 2012








Interviews Discredit "Defectors" Who Say Rwanda Armed Them in DRC
(1 comments) Judging by my mail, the genocide deniers are having their way with Rwanda. Personally, I cannot deny the suffering I have seen on both sides of that arbitrary border in the Virungas. A confidential dossier compiled by a joint verification team casts serious doubt on the HRW report that Rwanda is arming rebel movement in Congo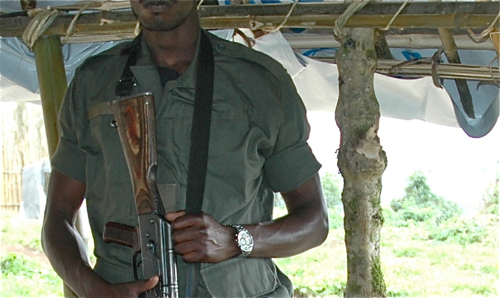 Sunday, June 3, 2012








UN: No Evidence Rwanda Supported M23 Rebels in Congo
(1 comments) The United Nations on Wednesday confirmed 11 Rwandans had been recruited to join army mutineers in the neighbouring Democratic Republic of Congo, but said there was no evidence the Rwandan government played any role.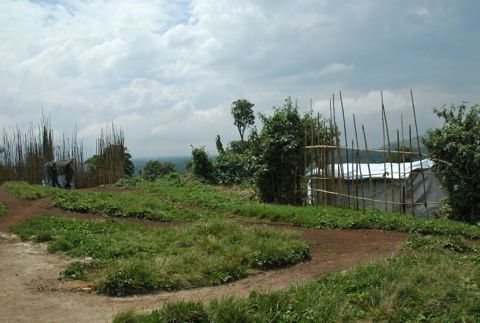 Monday, May 28, 2012








Al Jazeera Breaks Through Media Silence with M23 in Congo
(2 comments) Correspondent Nazanine Moshiri of Al Jazeera has just filed this exclusive interview with M23 in eastern Congo. In it, fighters of the faction vow to fight "to the last man" if the Congolese government does not sit down with them and talk. Al Jazeera is the first news organization to go behind the lines and interview M23.
Sunday, May 27, 2012








Mountain Gorillas Again Used As Pawns in Western Propaganda War
(4 comments) There is great pressure now from the Congolese government, Rwanda, China and other robber barons of the Congo to quell the M23 rebellion. Suggestions that more gorillas may be killed will certainly galvanize public opinion against the M23. Once again, the gorilla population is being used in what looks like a propaganda war in the British press.
Thursday, May 24, 2012








Can You Hear Them Now? Congo M23 Rebels Tell Their Story
(3 comments) The bottom line political reality is that M23 wants to tell its story, and it is an account that deserves international attention and investigation. All one has to do is ask.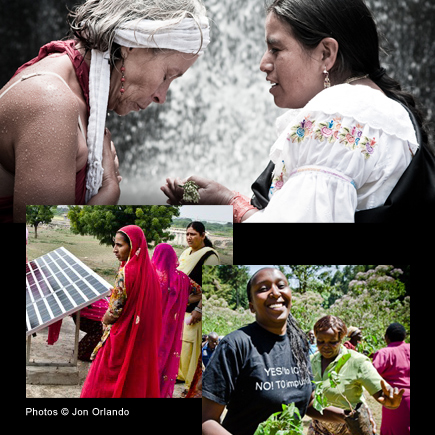 Wednesday, March 14, 2012








Film "Arise" Shows Power of Women to Heal the Earth
The women of Arise are called by destiny to protect the earth while at the same time utilizing earth's bounty for the nourishment of life and community. Living on the earth responsibly requires partnership. One must replenish what one uses in a spirit of respect and stewardship. There is no longer room on the planet for narcissistic caretakers whose self-absorption and greed is sucking the life from our planet.
Monday, February 27, 2012








UN Catches Obama Donor in Congo Gold Smuggling Scheme
(6 comments) Obama donor, oil executive and trade representative, Kase Lawal, is now implicated by the United Nations in a gold smuggling operation in the Democratic Republic of Congo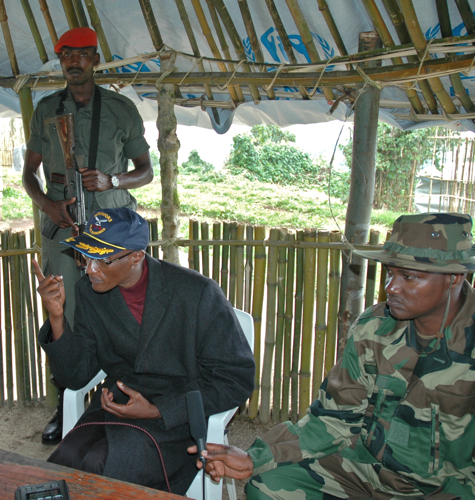 Saturday, January 21, 2012








Did Media Collude With Rwanda to Set Up Congo General Laurent Nkunda?
(2 comments) The United Nations High Command on Refugees issued a press release today saying in part that renewed violence variously involving "government troops, FDLR forces, and local defence groups in the Democratic Republic of Congo's volatile eastern region has forced over 100,000 civilians out of their homes since late November." Attacks in Shabunda have displaced some 70,000 people since November.Nkunda can't be blamed for this.
Friday, December 23, 2011








Congo Community Faces Christmas Assassinations and Issues Plea for Help
Two days ago Radio Okapi reported 7 people were slaughtered by the FDLR in the Groupement of Ikobo, Banyanga Sector , Walikale Territory. These were targeted assassinations, telegraphed in advance.
Friday, July 29, 2011








Sex for Work in Haiti
Could it be true that transactional sex, kickbacks, and other "favors" are de facto requirements for Haitians applying for work that is funded by USAID?
Saturday, April 23, 2011








Violence Erupts in Wake of New Election Shenanigans in Haiti
Haiti's newly elected president, Michel Martelly, has requested that the international community "not recognize the results of the Parliamentary elections" in press release issued late Friday night. Martelly charges that vote tabulations for senators and deputies who were leading in the polls were excluded in favor of candidates representing the ruling party, INITE.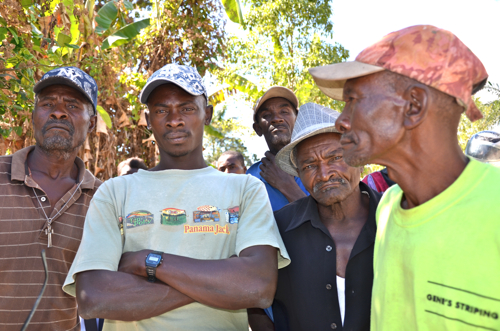 Wednesday, April 6, 2011








A 'To Do' List for US Troops Now Arriving in Haiti
Depending on the source, up to 300 US troops now have "boots on the ground" in Haiti in anticipation of the announcement of election results this past Monday.
Monday, February 28, 2011








Samia Salomon: A Central Pillar of Haiti's Community Journalism Network
Do we need foreign correspondents when there are trained journalists in-country? Who can best tell the story? Who understands Haiti better than a Haitian journalist? Who can tell the story of women in Congo, Iraq, or China and Tibet better than Chouchou Namegabe, Atwar Bahjet, and Tsering Woeser. What does it mean, exactly, to be a feminist journalist in Haiti?
Saturday, February 19, 2011








Death in a Bottle for a Handful of Haitian Coins
(3 comments) nternet chatter began in earnest on January 26 when foreign medical interests in Haiti reported sudden onsets of blindness, breathing difficulties, paralysis and death in the remote Haitian village of Fond Baptiste. Men, women, and babies were falling ill with no apparent epidemiologic reason. It was not cholera and it was not polio.
Wednesday, February 16, 2011








Haiti: Clean Water Is a Human Right If You Can Find it
(1 comments) OCHA reports that several non-governmental "charity" organizations (NGOs) are about to reduce their activities relating to clean water and sanitation "because of a lack of funding or to focus on longer term strategies." The problem is that, once introduced into an ecosystem, the cholera bacterium will not go away, even if the relief organizations do so.
Thursday, February 10, 2011








Haiti: Can We Find Truth in Empathy?
(4 comments) Dying is fascinating. The living are not as interesting. And it is the living who make up the connective tissue that holds Haitian society together. Unless they are allowed to heal, Haiti cannot heal. The displaced and dispossessed are invisible because we do not look closely, preferring to hold ourselves at a safe distance
Monday, February 7, 2011








Not So Fast! Haiti Election Results Still in Limbo as Official Says She Did Not Sign On
(1 comments) Not so fast! Haiti's election results still in limbo.
Sunday, January 30, 2011








LGBT Murders in Uganda and "Corrective Rape" in South Africa Buried in Mid East News Cycle
(6 comments) Would worldwide media outrage against homophobia in Uganda have saved David Kato? We will never know. But, despair and fatigue and news cycles are not sufficient reasons to look the other way.
Thursday, January 20, 2011








The Return of Duvalier: Haiti's Denouement?
(8 comments) The story of the unexpected and shocking return of former Haitian dictator Jean-Claude "Baby Doc" Duvalier on Sunday, and the spectacle of his questioning by Haitian authorities on Tuesday, has as many subplots as a Greek drama.
Tuesday, January 18, 2011








Breaking: "Baby Doc" Duvalier in Custody. Preval's Distraction?
(1 comments) t approximately 10:15 EST Haitian Police Commissioner La Croix, government commissioner Aristidas, and Judge Ambroise Gabriel converged on Room 303 of the Karibe Hotel to issue an arrest warrant for former dictator Jean-Claude "Baby Doc'' Duvalier.
Monday, January 17, 2011








Is Baby Doc Duvalier's Return To Haiti a Distraction or Scare Tactic?
(3 comments) The shocking arrival of the self described "president for life" "Baby Doc"Duvalier is yet another body from the bloody past, pulled from the ruins of a manipulated society.
Tuesday, January 11, 2011








OCHA: 2.2 Million Haitian Children at Risk for Cholera
(3 comments) Nearly 2.2 million Haitian school children are at risk of contracting cholera due to poor sanitation and health practices, according to the United Nations Office for the Coordination of Humanitarian Affairs (OCHA)
Sunday, January 9, 2011








Think Tank Report: Haiti's Election "Fatally Flawed"
Today, Sunday January 9,The Center for Economic and Policy Research (CEPR) has released a report of its independent recount of vote tally sheets from Haiti's November 28 election. CEPR supports claims from candidates, the Haitian press, and other observers that the election was plagued by fraud.
Friday, January 7, 2011








Port-au-Prince Still Buried Under the Rubble of Competing NGOs
(2 comments) Both OXFAM and the Disaster Accountability Project released reports this week that enhance already serious criticism of the relationship between the Government of Haiti and NGOs, and the inability of both to offer support to the Haitian people.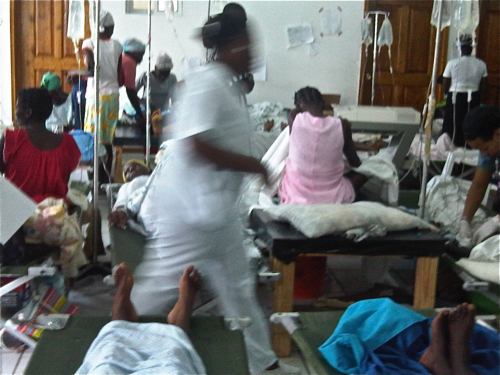 Saturday, December 25, 2010








"Ayiti Kale Je" Video Offers Fearless Look at Haiti's Christmas Cholera
If reading about Haiti's cholera epidemic is your cup of tea on Christmas Eve, sensationalist news coverage of lynchings of voodoo priests will top your Google search. UPI, Reuters, Agence France-Presse and others are reporting that 45 Vodun (the uninformed term it "voodoo") priests were killed by angry mobs allegedly blaming them for the spread of cholera.

Monday, December 13, 2010








Are Cholera Vaccines Good For Haiti?
(3 comments) The bottom line remains sanitation infrastructure, and if the WHO's plan to institute a cholera vaccine program that is unproven, untested and seemingly unreliable according the WHO's own studies is implemented, the result will be a panacea as far as the world is concerned.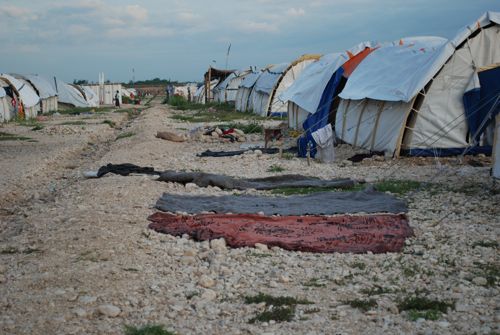 Wednesday, December 8, 2010








Presidential Candidate Martelly and US Embassy Voice Concerns About Vote Tampering in Haiti
(1 comments) Michel Martelly, candidate for the Presidency of Haiti, broadcasts statement regarding election fraud by the ruling party. US Embassy voices similar concerns.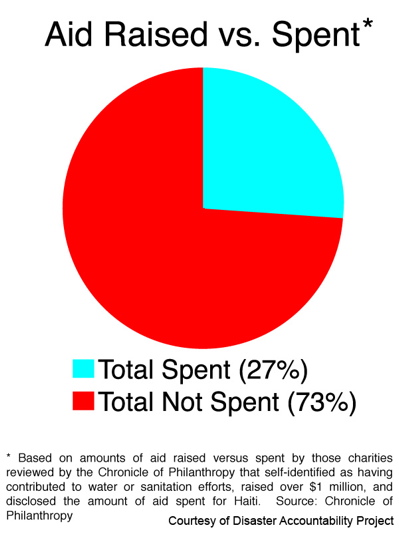 Sunday, November 21, 2010








Watchdog Group Says NGOs "Duped" Donors and "Failed Haiti"
(9 comments) Major relief organizations raised billions of dollars, while telling the public that their relief efforts included water and sanitation work. With half of the funds raised still in the bank, DAP says that aid organizations failed to use the funds with the same urgency conveyed to donors, and that a cholera epidemic was avoidable.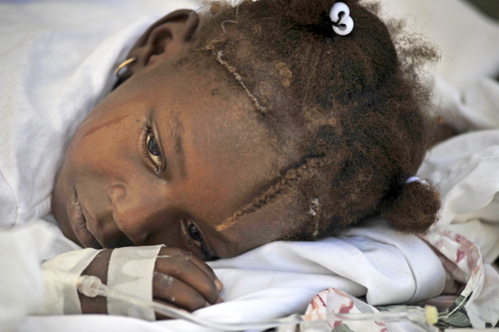 Thursday, November 18, 2010








STATE DEPT WAKING UP ON HAITI, SORT OF, WHILE UN CIRCLES WAGONS
While the UN is circling the wagons trying to dodge blame for introducing cholera into Haiti, the US State Department is now taking note of the spreading epidemic, stating that they have a four-pronged approach to dealing with it. But will this even begin to slow down such a virulent strain now beginning to show up in Miami? Doesn't Haiti really need a Marshall Plan to get a million plus people out of wretched tent cities?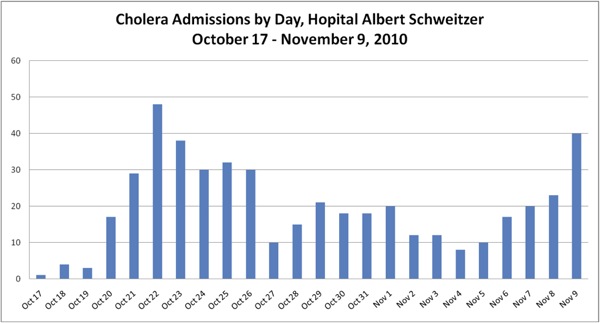 Saturday, November 13, 2010








Haiti:Tracking Deadly Cholera Through the Central Valley
(2 comments) Haiti is facing an uncontained crisis. It is eleven months since the January earthquake, and the streets are still filled with garbage and rubble, the camps are filthy, and cholera will ultimately have its way.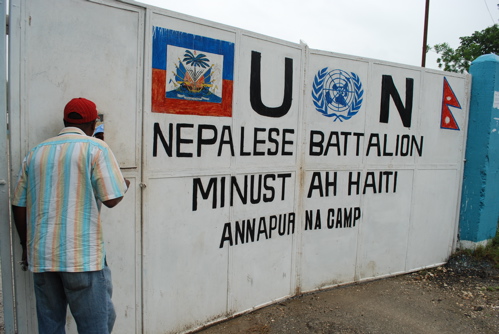 Wednesday, November 10, 2010








Haiti: Ground Truthing Cholera in Mirebalais
(1 comments) Why was the Nepalese contingent of the United Nations "Occupation Force" in Haiti illegally blocking a certified journalist from walking about near their camp while still on public Haitian soil? could it be that they have something to hide? Sure looks like it.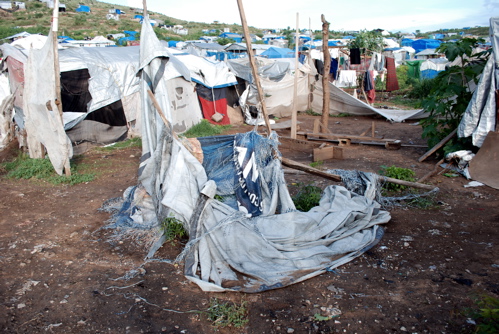 Tuesday, November 9, 2010








Haiti: Testimony From Camp Corail as Cholera Looms
Independent journalist and OpEdNews contributor Georgianne Nienaber has just returned from a 3-day investigation of Hurricane Tomas-stricken Haiti and warns that this has only exacerbated the festering cholera outbreak, which threatens to turn into a full-scale epidemic at any time. Conditions in the camps are deplorable, as you will learn from the testimony of Haitians themselves in this article.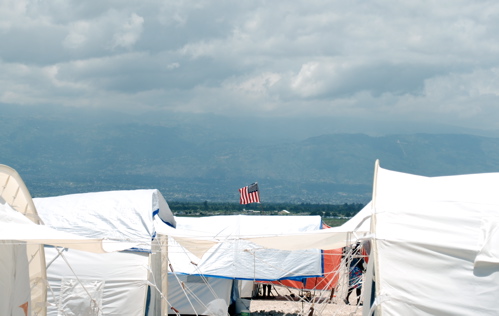 Wednesday, November 3, 2010








Time to Rebrand Haiti's Tent Cities as Tomas Approaches
A soon to return to Hurricane status tropical storm Tomas is several days away from a direct hit on Haiti if current weather models are correct. The potential for a full scale disaster exists because there is little to no shelter for hundreds of thousands of Haitians still trapped in a myriad of relocation camps that will be badly exposed to wind, rain and flooding once Tomas hits. The global community needs to take action.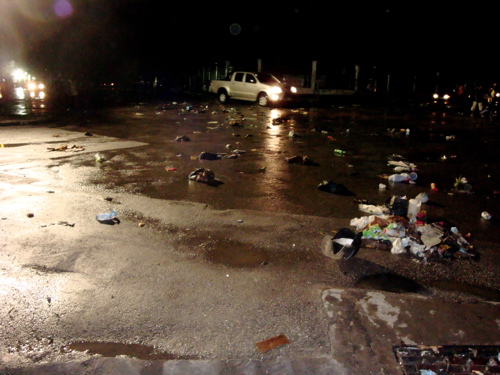 Friday, October 22, 2010








Haiti: Cholera Outbreak Metaphor for No Accountability
(2 comments) Our and Haitians' worst fears are beginning to materialize, that the totally UNSAT living conditions of well over a million Haitians have put them at risk for a serious disease outbreak. In fact cholera has begun to spread, so now it will take a concerted international health effort to prevent this from becoming a deadly epidemic. And then something real must be done for Haitians to get them out of these fetid conditions.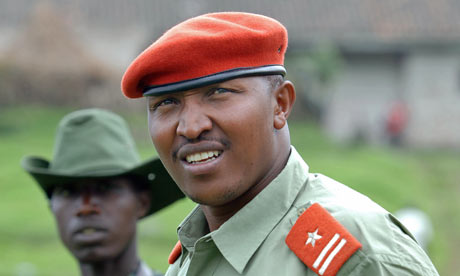 Tuesday, October 12, 2010








DR Congo: War Criminal Ntaganda and Rwandan Security Agents Accused of Assassinations
HRW says that Ntaganda's victims are family members or former supporters of the Tutsi rebel leader General Laurent Nkunda, whom Ntaganda ousted from the leadership of the National Congress for the Defense of the People (CNDP) rebel group in January 2009 with the help of military authorities from nearby Rwanda.
Thursday, September 2, 2010








Oil Rig Incident in Vermillion Bay, Louisiana
(4 comments) A Coast Guard spokesman said that 13 people were on the rig and that 1 person was injured and the other 12 have been accounted for. (UPDATE) As of noon CST all workers are accounted for and safe.During the last week of August 2010, production from this facility averaged approximately 9.2 million cubic feet of natural gas per day and 1,400 barrels of oil and condensate.
Thursday, September 2, 2010








NEW PHOTOS Mariner Fire on Vermillion Platform
NEW PHOTOS Mariner Platform Fire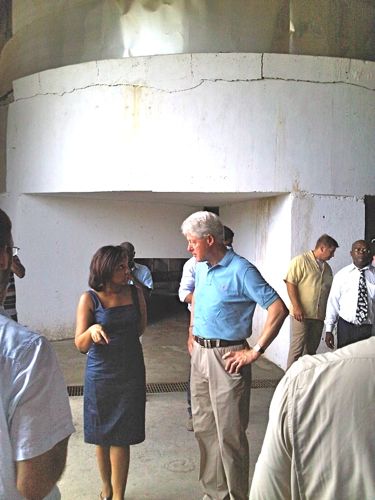 Wednesday, September 1, 2010








Bill Clinton Puts Influential Muscle Behind Agriculture In Haiti
(1 comments) Clinton has a personal stake in Haiti's agricultural projects, resulting from his regret over policies that basically pushed Haiti to accept subsidized US imports (rice) at the expense of Haiti's agricultural infrastructure. How do we know? He said so.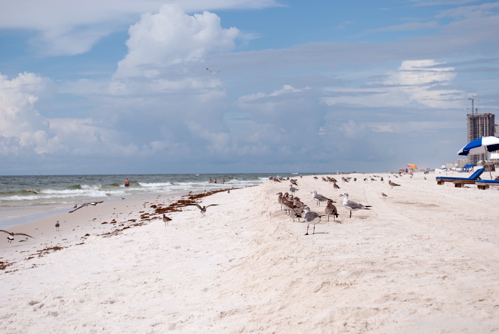 Friday, August 27, 2010








Orange Beach AL Testing the Waters As Rumors Flow Faster Than Oil
(6 comments) Orange Beach, Alabama has been the subject of many questions, accusations and rumors regarding the presence of Corexit components, oil, and "cover-ups" regarding the safety of the area for residents and tourists alike. So, we took a drive and spent two days in the area, interviewing activists and city officials.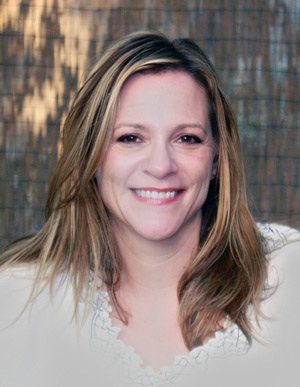 Friday, August 13, 2010








Women Artists Defy Gulf Oil Tragedy
(11 comments) Their art incorporated individual acts of defiance against the atrocity of BP's negligence, and in the process of creating these bold acts of emotional insubordination they brought forth hope, as women often do in their roles as healers and life-givers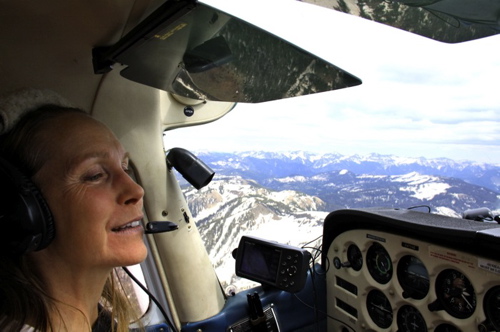 Thursday, July 29, 2010








Reality Flyover at Macondo Wellhead: Oil Is Still There Folks
(5 comments) Our featured NASA pilot, Bonny Schumaker, took NBC up for a tour of the oiled waters yesterday. NBC is taking the lead now and stressing that the oil has not disappeared, it is just hidden. See the report here
Friday, July 23, 2010








BP Sock Puppets Open Fisheries as Bonnie Looms
There is no doubt that Gulf commercial fishermen have been suffering greatly from a lack of income in the aftermath of the explosion of the Macondo well-head. States have lost revenue from fishing licensing and supportive recreational industries, and BP would certainly like to reduce its liability for lost income and wages.
Wednesday, July 21, 2010








Rwandan Elections Rigged with Fear As Opponents Murdered
(3 comments) Just when it seemed that Secretary of State Hillary Clinton was going to hold all central African dictators' feet to the fire, the silence of the United States is offering tacit approval to the Kagame regime and elections that are being rigged with fear.
Wednesday, July 21, 2010








BP Oil Pollution Produces Pressure for Poor Water and Air Analysis
(4 comments) Are the waters off the coast of Louisiana clear of public health hazards? Or was the opening of recreational fishing due to pressure from the recreational industry as well as the specter of lost income? The end result is that sport fishermen may be relying upon a visual inspection of the water and a smell test.
Monday, July 19, 2010








Thad Allen Says Team Observing Macondo Well for Seepage and Possible Methane
(8 comments) At 5:41 AM this morning National Incident Commander Admiral Thad Allen issued a statement that a conference call last night between BP and a federal science team was convened to discuss a seep near the blown Macondo well-head and a "possible observation of methane" over the well.
Sunday, July 18, 2010








Thad Allen Tells BP Seabed "Seeping" and Demands More Monitoring
(25 comments) Adm. Thad Allen released a letter to BP Chief Managing Director Bob Dudley tonight in which he demands that BP provide more monitoring information, citing "a detected seep a distance from the well and undetermined anomalies at the well head."
Friday, July 16, 2010








Mikulski Slams EPA on Dispersants: "Tighten Up So We Don't Screw Up"
(12 comments) Sen. Barbara Mikulski (D-Maryland) asked EPA head, Lisa Jackson, if dispersants could become the "Agent Orange of the Gulf," and then opened the door to the possibility that Mikulski will subpoena the manufacturer, Nalco Holding Co. at a future date. The maker of Corexit 9500 refused to attend the Senate Appropriations science subcommittee hearing on Thursday.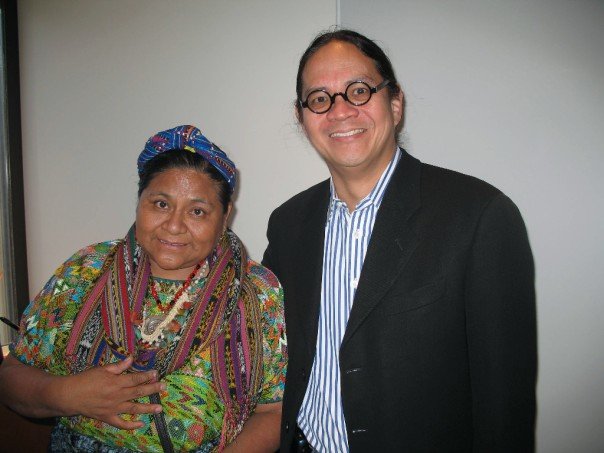 Saturday, July 10, 2010








Social Networking on Steroids Spotlights BP Spill
(7 comments) It is impossible for news organizations and independent journalists to be everywhere, but the people of the Gulf Coast have access to every bayou, every backwater, every inch of Pensacola Beach, the Atchafalaya Basin, Grand Isle, Orange Beach and every drop of oil that is ruining their lives. Now, they can document it for the world to see.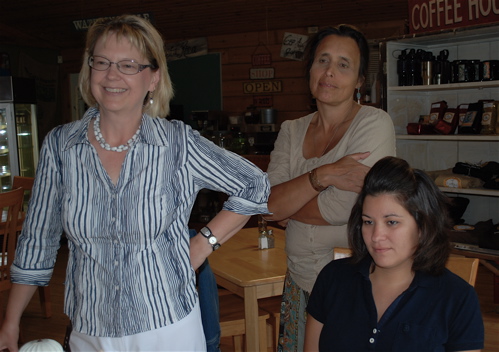 Friday, July 9, 2010








Winona LaDuke Pledges Help for Native Tribes Drowning in BP Oil
(1 comments) LaDuke said, "Honor the Earth made a decision in late June to apply $l0,000 of it's resources to support Indigenous communities advocacy in the Gulf of Mexico, in this time of disasters."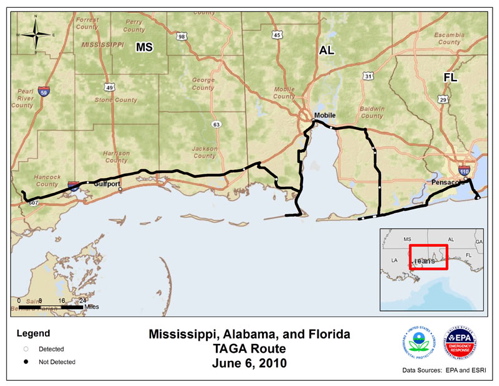 Tuesday, July 6, 2010








EPA, Coast Guard, and BP PR Tied to Airborne Corexit Denials
(8 comments) However, the EPA site which provides real time data for air quality monitoring on the Gulf Coast indicated that from May 18-June 6 "two chemicals found in dispersants" were detected at numerous GPS locations on the Gulf.
Monday, July 5, 2010








BP's PR Firm Embedded with Coast Guard
(5 comments) In her own words, Polish is a media liaison for the Coast Guard, a Coast Guard reservist, a photographer for the Coast Guard, a branding and media specialist, and is working for Ogilvy, whose client is BP, "Creating engaging experiences designed to promote awareness, brand loyalty, advocacy and conversion."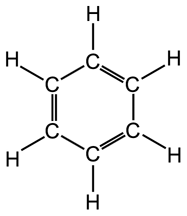 Friday, July 2, 2010








EPA Test for Endocrine Disruptors in Corexit Misses the Point
(5 comments) The question any chemistry major might ask is why was a test for "endocrine disruption" the first test of choice when one would not expect 2-butoxyethanol to be an endocrine disruptor based on its chemical structure? The tests for endocrine disruption in 2-butoxyethanol were negative and that is a result one would expect. The real threats of dispersants were not addressed in this study.
Sunday, June 27, 2010








Journalist Murdered and Independent Press Under Attack in Rwanda
The killing of Rugambage was not the first incident of violence against journalists. In February 2007, a group of assailants attacked the independent newspaper Umuvugizi's editor, Jean-Bosco Gasasira, in a near fatal incident outside his house, after he spoke out at a presidential news conference about the harassment of journalists. No one has been brought to justice for the attack.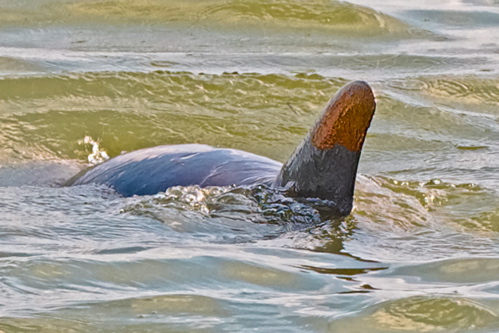 Sunday, June 20, 2010








New Photos: Suffering Dolphins in Barataria Bay
(3 comments) Toxic poisons are stalking the dolphins in Barataria Bay, Louisiana, and no one is discussing or reporting the fact that the oiled mammals are struggling in the waters near Grand Terre Island.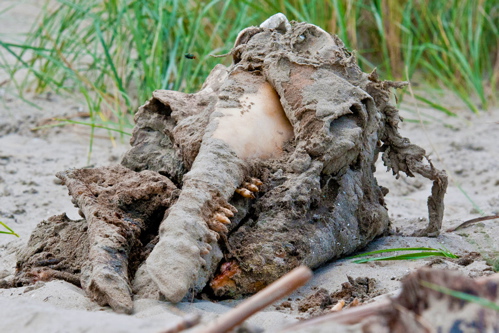 Wednesday, June 16, 2010








Dead Dolphin Teeth, BP, PR, and Reality on the Gulf
(2 comments) The decaying head was protruding from new excavation in the beach grasses. Moran said that the stench was so bad that he could not dig into the mound to see if anything else was buried there. After reading the report about mandated toxic waste disposal, it seemed important to document the burial mound.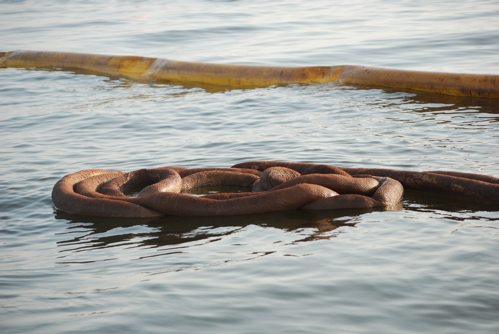 Monday, June 14, 2010








British Petroleum Rebuffs Better Boom Barrier
(4 comments) The boom material used by British Petroleum to contain the massive river of oil that it flowing into the Gulf of Mexico is not working. So, ask yourself why BP is unwilling to use a product that seems far superior to the bloated, filthy, broken "sausage" absorbent boom that is washing up along miles of sensitive marshlands on the Louisiana Coast.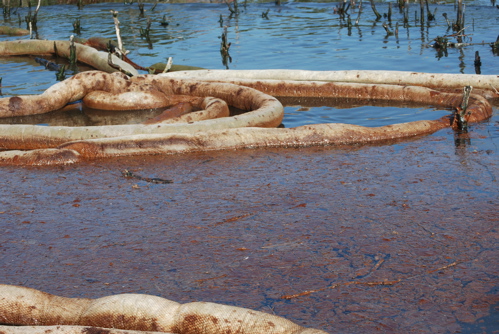 Tuesday, June 8, 2010








Doomed Pelicans: British Petroleum Neglecting Booms in Pelican Rookery
(4 comments) BP's man-made catastrophe requires that reason be applied in an unprecedented ecological disaster. It is time to throw out the rulebooks and do what common sense and compassion dictates.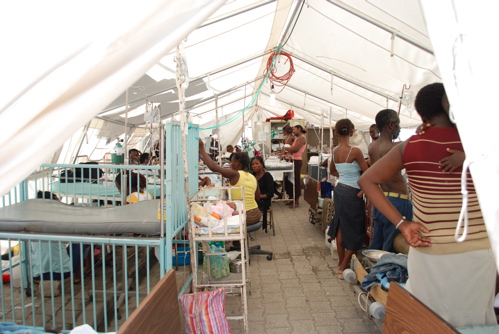 Thursday, June 3, 2010








How Foreign Aid Is Ruining Haiti's Health Care System
(2 comments) The infant with the withered arm is Haiti. She is struggling in all of her suffering to wave the flies of foreign interference, hubris, and foreign aid feeders away from her face. For all of the "attention" and "aid" offered to Haiti, she has been abandoned as surely as the infant with the damaged arm.
Monday, May 17, 2010








Voices From the Camps in Haiti: "We Don't Know What Will Happen"
Someone needs to figure out where the money is going before there is a total societal breakdown here. What has become "normal" in Haiti is a cancer on the face of civilization.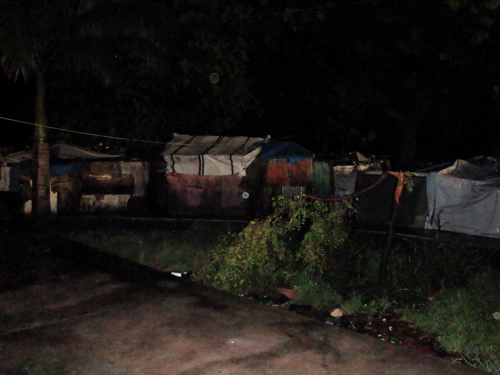 Wednesday, May 12, 2010








Fear, Confusion, and Misery in Haiti Four Months Post Earthquake
(1 comments) The passageways were compelling. The writer pressed forward and wondered what would be in the next tent. How bad could this get? There had to be a limit. Then, a hand. A Grandma literally grabbed the writer's hand as she passed by the opening to the woman's tent.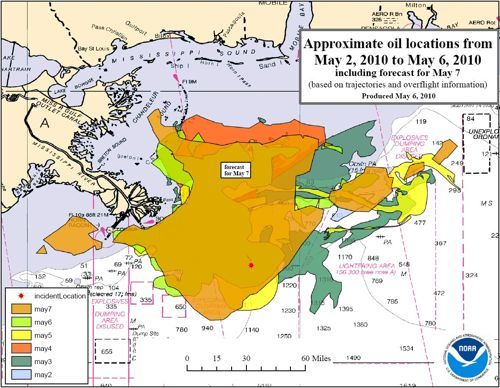 Saturday, May 8, 2010








A Hymn For Nature in Peril on the Gulf Coast
This is a very personal attempt by this writer to explain the beauty of this area. I have been around the world and have never experienced a place of such peace, beauty, and rejuvenation. I can understand why the natural world uses the Gulf Coast as a place of refuge.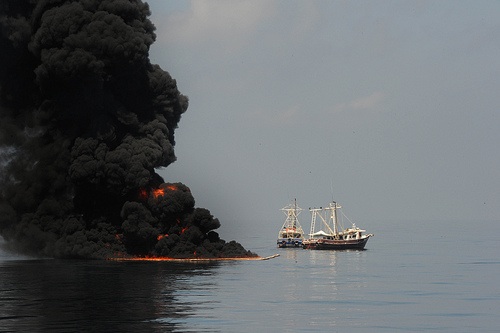 Friday, May 7, 2010








River of Oil Impacting People and Wildlife
(5 comments) The U.S. Fish and Wildlife Service (Service) has closed the Breton National Wildlife Refuge to public entry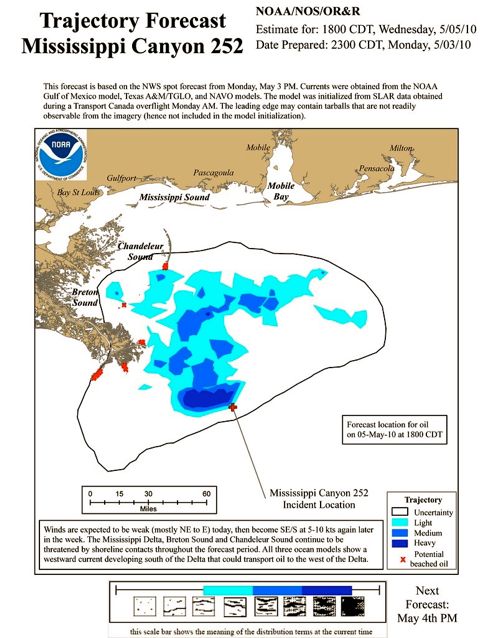 Tuesday, May 4, 2010








Grassroots Ground Truthing of of Deepwater Oil Impact
Social networking may turn out to be the first line of defense against public relations spin by providing real time gathering of data on the massive river of oil flowing into the Gulf of Mexico from the Transocean/Deepwater Horizon well explosion.
Sunday, May 2, 2010








Ship of State Sinks Along With Truth in Deepwater Horizon Disaster
(1 comments) Folks, the Ship of State sunk along with the Deepwater Horizon. It perished along with the eleven workers who needlessly gave their lives. No one mentions them anymore, either.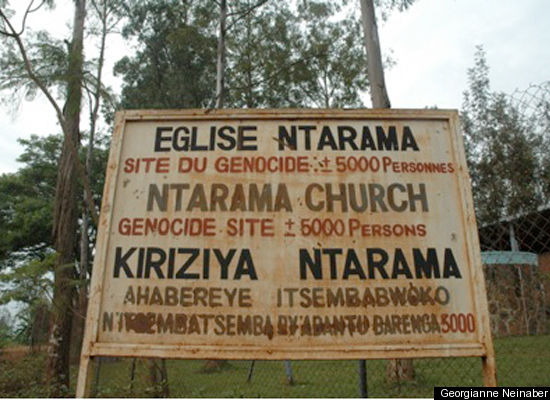 Wednesday, April 7, 2010








Remembering the Rwandan Genocide Sixteen Years "After"
(1 comments) I almost forgot. How could I forget? My friend and cinematographer Noel Donnellon who has worked in Congo and Rwanda reminded me that my friends in Central Africa were in mourning. They will be in mourning for all of April. But I forgot.
Sunday, April 4, 2010








Naomi Campbell Bails Out of Haiti Fearing Malaria While Infants Remain in Peril
Naomi Campbell has reportedly postponed a planned trip to Haiti following an outbreak of malaria in the earthquake-ravaged country. The only difficulty is that there is no outbreak of malaria in Haiti now, but there are far more dire warnings of increases in infant diarrhea that are being ignored.
Monday, March 29, 2010








Haiti: Public Health Crisis Looming and Where is Media?
(3 comments) The rainy season is about to hit earthquake-ravaged Haiti. The meteorological forecast for next week calls for thunderstorms beginning this Wednesday, lasting at least through the following Tuesday, and Dr. Jim Wilson is worried.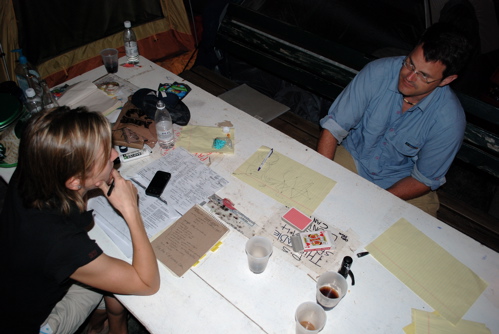 Wednesday, March 24, 2010








Haiti Watch: Disease Threatens Infants and No Plans to Stop It
(5 comments) Dr. Jim Wilson tries to use biosurveillance methods he developed for Homeland Security to stop outbreak in Haiti. But, no one is listening.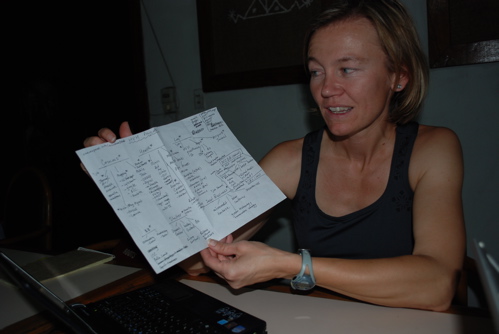 Sunday, March 21, 2010








REPORT FROM HAITI: Time for an NGO Police?
(4 comments) Meet Canadian Doctor Tiffany Keenan, who has almost single-handedly turned the medical relief situation around in one area of Haiti.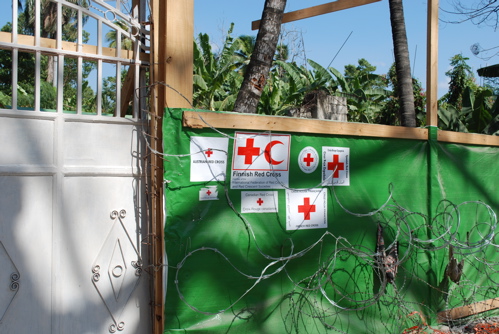 Thursday, March 18, 2010








REPORTING FROM HAITI: "All the Resources Are in the Wrong Place"
(1 comments) Haiti remains in dire straits with little of the vast global financial donations getting through to where they are needed. There is panic, great corruption and widespread hunger and disease, despite an algae bloom of NGOs throughout the island nation. Often they are but part of the problem. All this while the rainy season approaches, another catastrophe in the making with hundreds of thousands lacking decent shelter.