Articles Listed By Date List By Popularity
Page 1 of 6 First Back Next 2 3 4 5 6 View All
Tuesday, May 10, 2016 (6 comments)









Winona LaDuke: Stories From the Front Lines of the Modern Indian Wars Winona LaDuke's latest book reads like a prayer. These are holy words-- inspirational stories taken straight from the heart of indigenous communities throughout the world.
Monday, January 25, 2016 (5 comments)









Haiti's Martelly and His Henchman Set the Stage for Tragedy Let's think about the evil absurdity of the crisis playing out in Haiti, and the complicity of international forces that set the stage for this looming tragedy five years ago.
Series: Haiti Elections (3 Articles, 2619 views)
Sunday, January 24, 2016 (16 comments)









Haiti's Political and Electoral Crisis Worsens Haiti's scheduled January 24 Presidential election has been postponed. It seems all the chickens have come home to roost after U.S. meddling and vote changing in the previous 2010 Presidential election, which installed Martelly under the watchful eyes of then Secretary of State Hillary Clinton.
Series: Haiti Elections (3 Articles, 2619 views)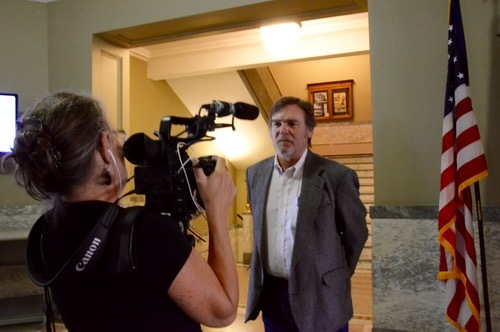 Thursday, January 21, 2016 (1 comments)









North Dakota Landowner Still Fighting Enbridge and Winning North Dakota Grand Forks District Judge Debbie Kleven ordered Canada's Enbridge Energy Partners to pay farmland owner James Botsford $45 thousand of $60 thousand in attorney fees. Judge Kleven also ruled that Enbridge would lose their easement if the proposed pipeline is not completed within five years.
Series: Searching for the Sandpiper (7 Articles, 8266 views)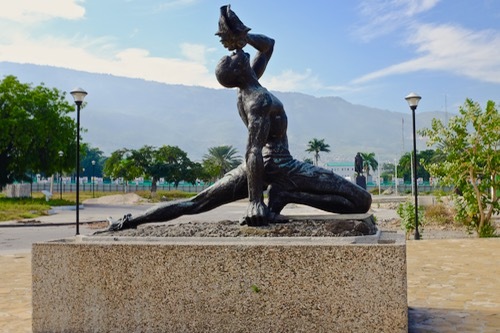 Thursday, December 3, 2015 (1 comments)









Cholera Cases Triple in Haiti Since last Year Haiti recorded cholera cases triple (19,949 and 170 deaths) in July 2015 compared to July 2014 (7,739 cases and 56 deaths); a situation that raises concerns and requires vigilance in the contexts of the rainy season and hurricanes.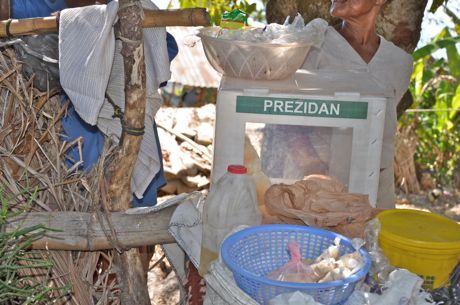 Monday, September 14, 2015 (4 comments)









What Are We Missing About Haiti in the Hillary Emails? The Fourth Estate is in foreclosure. The "who, what where, when, and why" of traditional coverage is missing. A thorough analysis of what is redacted or completely missing in the Clinton emails is not forthcoming, and the real scandal resides in politically motivated reporting. It is time that the press wipe themselves clean of political bias and stop shouting about the paper tiger of wiped servers.
Series: Haiti Elections (3 Articles, 2619 views)
Friday, August 28, 2015 (3 comments)









Minnesota Ojibwe Challenge Treaty Rights: What Would Chief Hole in the Day Do? Whatever anyone takes away from this personal observation, know that I fully support my Native neighbors in their fight against Enbridge. I'm just not sure that civil disobedience is the right way to go in this instance.
Series: Searching for the Sandpiper (7 Articles, 8266 views)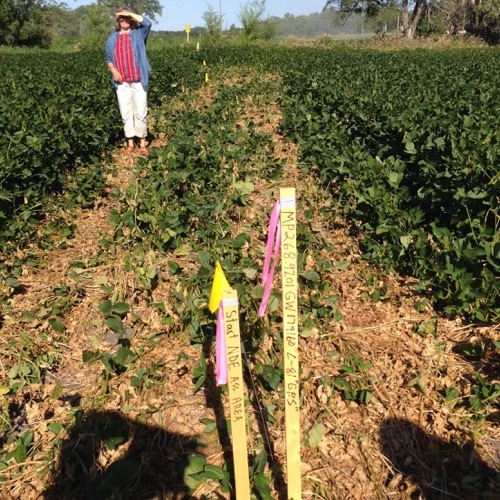 Thursday, August 13, 2015 (2 comments)









Enbridge Wins Round One in Lawsuit Against James Botsford James Botsford was beaten but unbowed as he stood in the lobby of the Grand Forks County District Courthouse, his wife Krista at his side. North Dakota Pipeline Company LLC (NDPL) had sued the couple for the right to an easement over his farmland located twenty miles from where he stood. Botsford's land is a lynchpin in the proposed $2.6 billion Sandpiper Pipeline.
Series: Searching for the Sandpiper (7 Articles, 8266 views)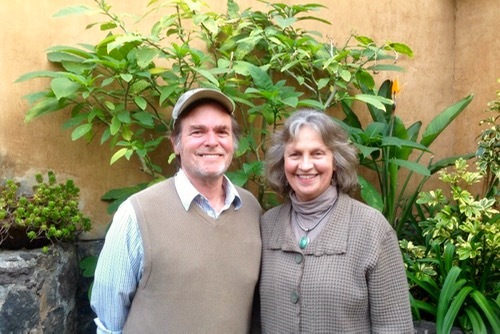 Saturday, August 8, 2015 (3 comments)









"We Are Enbridge and We Don't Go Around Anything" No one seems able to answer the question as to how Enbridge became a "Public Utility" in Delaware, thereby assuming the powers of condemnation of Botsford's land in North Dakota. Enbridge doesn't provide any public services to North Dakotans, but wants to get its oil out of the state as quickly as possible for sale on the world market.
Series: Searching for the Sandpiper (7 Articles, 8266 views)
Tuesday, August 4, 2015 (5 comments)









Canadian Oil Company Trashes Indian Land and Faces Spiritual War Another example of the voices of American Indians being disregarded in favor of the rich and powerful. It is no coincidence that the route preferred by Canadian-based Enbridge crosses miles of vulnerable watersheds, crossing the poorest counties in Minnesota with the highest Native American populations, exposing those impoverished communities that already suffer from health disparities to severe and irreparable ecological harm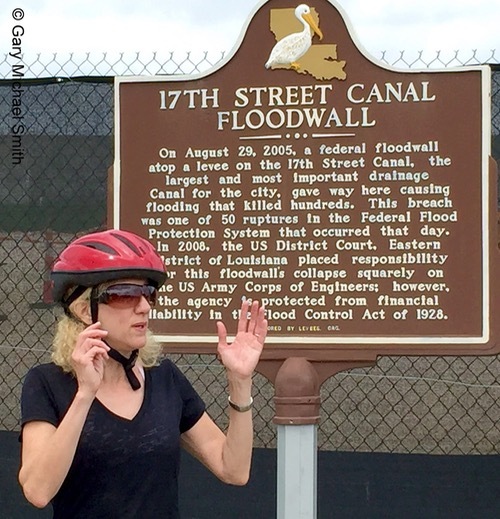 Saturday, June 13, 2015 (1 comments)









Ten Years After Katrina: NOLA Can Finally Throw Off the Cloak of Shame he flooding of New Orleans was not due to political pressure put on the Army Corps of Engineers by the OLB. The answer is profound in its simplicity and found in the details of an engineering study. Human error, subsequent finger pointing and the inability of the Army Corps to admit mistakes, contributed mightily to the post catastrophe suffering of the citizens of New Orleans.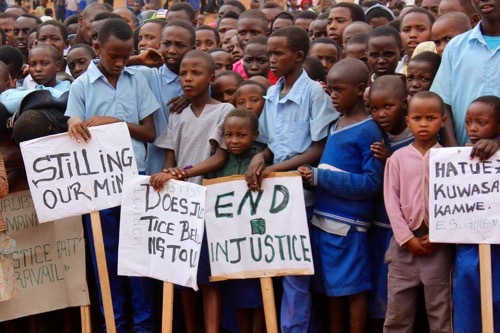 Wednesday, May 27, 2015 (2 comments)









Banyamulenge Tutsi Refugees Just Want to Go Home So, we are left with some hope and the reality that 14,000 people just want to go home to their fertile valleys. It is one thing to be displaced within your own country, and quite another to be part of a generation forced to flee from country, home and history.Yes, hope does spring eternal, but the Banyamulenge and other Tutsi refugees do not have the luxury of eternal life in this world.
Friday, May 15, 2015









Sacred Land Film Project Premieres Sunday on PBS This Sunday, May 17 at 9 pm ET, the PBS World Channel will begin its national broadcast of Standing on Sacred Ground, starting with "Pilgrims and Tourists." The next three episodes will run weekly on Sundays at 9 pm with "Profit and Loss" on May 24, "Fire and Ice" on May 31, and "Islands of Sanctuary" on June 14.
Friday, April 17, 2015 (13 comments)









Obama Ignores Atrocity and Tells Congo: Keep Up the Good Work A mountain of CLA reports confirm that Congo is more than a failed state, aided and abetted by the blind eyes of the international community, the USA, the State Department and our President. Congo is a cauldron of misery, blood and greed, stirred by the worst humanity has to offer.
Sunday, February 15, 2015 (3 comments)









Documentary Oscar Nominee "Virunga" Offers Fantasy and Not Fact There is a film, Virunga, competing for Best Documentary. Virunga has the potential, if it has not already, to greatly harm people of eastern Congo by conflating the political narrative to "humans vs. environment." People care more about a charismatic non-human species than they do about millions suffering under a brutal regime.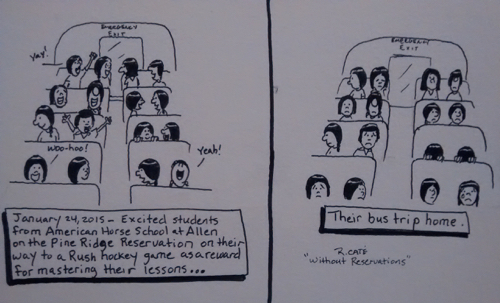 Wednesday, February 4, 2015 (13 comments)









Reservation Kids Doused With Beer at Hockey Game Did students and staff from the American Horse School on the Pine Ridge Reservation deserve to have beer thrown on them and suffer additional verbal abuse by a group of grown and presumably drunk men at a hockey game? Should a ten-year-old native child be expected to assimilate a threat of "go back to the reservation," because an abusive white man accused him or her of not standing during the National Anthem?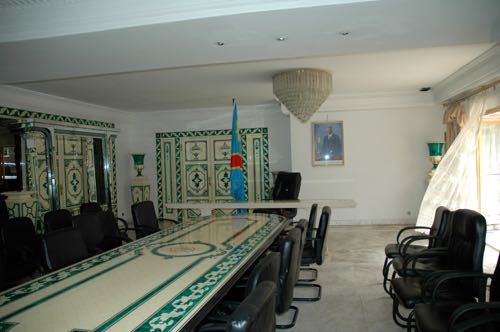 Tuesday, January 27, 2015 (3 comments)









Psychopathic Politics in Congo Buries Opposition Kabila had telegraphed his intentions while he was carefully grooming the international press, NGOs, and filmmakers to ignore his pathological behavior against the opposition. Kabila successfully triangulated his relationships in order to justify vilification of anyone who successfully protested his regime.
Friday, December 19, 2014 (14 comments)









UNHCR Finally Speaks Out on Beni Massacres in Congo he United Nations High Commission on Refugees (UNHCR) held a briefing in Geneva early this morning and condemned the ongoing massacre of civilians in the Beni area of eastern Congo. It is about time. Atrocities have been ongoing since October
Thursday, November 13, 2014 (3 comments)









Supermodel Astronauts are Everywoman and Every Woman Should Hear This For those of you completely freaked out by the Internet video featuring very young girls dressed like street-walking Cinderellas and spouting more F-bombs than one would hear in an Eastern European women's correctional facility, there is a soon-to-be viral antidote.
Saturday, October 11, 2014 (3 comments)









Indian Country: Big Oil and Inter-Generational Trauma When Winona LaDuke asked me to take a look at a piece she wrote for Indian Country Today this week, I knew immediately that her perspective needed an audience that Indian people often have difficulty reaching.
Sunday, July 13, 2014 (3 comments)









Following the Sandpiper: Pipelines As Modern Trade Routes Will we, as a nation, fall prey to "treaties" promising us riches beyond belief that big oil dangles? Will Congress and our President also lie to us, just as Jefferson did? Will we wrap ourselves in oil and drown in the salty byproducts of fracking while we watch towns burn from train explosions and die of thirst after our aquifers are poisoned?
Series: Searching for the Sandpiper (7 Articles, 8266 views)
Friday, June 27, 2014 (1 comments)









North Dakota Culture of Silence Opens the Door Wide for Big Oil Are we collectively opening the door to unbridled oil exploration when we do not question intent or at the very least demand information on infrastructure? Are we a generation of unwitting guides, leading the way to the destruction of our culture and way of life?
Series: Searching for the Sandpiper (7 Articles, 8266 views)
Tuesday, June 17, 2014 (2 comments)









North Dakota Land and Water in Peril We agreed that oil exploration and extraction in the Bakken Formation was taking a mighty toll on indigenous and white communities alike. The stark difference was that white residents of North Dakota seemed to be rolling over to the inevitability of big oil and its impact upon the social, political and environmental landscapes of their communities.
Series: Searching for the Sandpiper (7 Articles, 8266 views)
Friday, March 28, 2014 (12 comments)









Hollywood Debunked: What Really Happened Inside the Hotel Rwanda "For those who have learned of this story only through the famous movie Hotel Rwanda, the story of Edouard Kayihura is a privileged opportunity to put reality to the Hollywood dramatization." -- Lieutenant-General Romeo Dallaire (Retired) Force Commander of the United Nations peacekeeping force for Rwanda between 1993 and 1994
Saturday, January 25, 2014 (5 comments)









Murder, Mayhem and Mexican Mafia Stalk the Bakken Oil Fields The Bakken oil patch is slowly turning into a killing field winding through 9,000 temporary housing projects called "man camps." Fueled by drugs, alcohol and desperation, the innocent homeless and the guilty desperate dregs of humanity are forced to sleep in cars and under bridges as the workforce explodes, infrastructure implodes, and social mores collapse.
Wednesday, October 30, 2013 (2 comments)









Will UN's Samantha Power Cleanse Congo with Her Tears? What is going on in eastern Congo? Do we believe the UN, or do we look to the root causes of the conflict? Is Samantha Power the only western diplomat who gets it?
Friday, September 27, 2013 (3 comments)









Native Riders Protest Enbridge Alberta Clipper Pipeline This Sunday, Anishinaabe horseback riders will ride across 1855 treaty lands to draw attention to a proposed expansion of a tar sands pipeline by Enbridge.
Monday, September 16, 2013 (2 comments)









Arms and the Man: "The French Army Watches Over Your Safety" What was the truth behind Operation Turquoise, and how much did Herve Ladsous know in 1994?
Series: Who Is Herve Ladsous? (2 Articles, 3195 views)
Sunday, September 15, 2013 (1 comments)









Arms and the Man: Who is Chief UN Peacekeeper Herve Ladsous? Why is the man who was France's second in command at the United Nations during the Rwandan genocide, while France was actively engaged in arms smuggling to the genocidaires, now in charge of peacekeeping in the same region? Can he reasonably be trusted with peacekeeping in the tinder boxes of Central Africa and the Middle East? Are Herve Ladous's hands clean?
Series: Who Is Herve Ladsous? (2 Articles, 3195 views)
Sunday, September 8, 2013 (1 comments)









Bakken Oil: An Elder Speaks To Power Parshall is within the boundaries of the Fort Berthold Indian Reservation--home to the Three Affiliated Tribes of the Mandan, Hidatsa, and Arikara Nations. It was obvious that the use of horizontal drilling and hydraulic fracturing to tap into the massive Bakken Oil Formation had unleashed a maelstrom of unstoppable, damaging, and unpredictable industrial development.
Series: Bakken Oil (2 Articles, 9994 views)
Sunday, September 1, 2013 (4 comments)









Bakken Oil: Fighting for Control of Fort Berthold and the Three Affiliated Tribes Part I of a series is a cautionary tale about fracking for crude on the Fort Berthold Indian Reservation in western North Dakota. It is a story about communication between state and federal agencies and treaty obligations that are sometimes met, and occasionally ignored.
Series: Bakken Oil (2 Articles, 9994 views)
Thursday, August 22, 2013 (1 comments)









UN Sanctions Committee Investigates Congolese Writer's "Genetic Signature" Imagine the Congolese poet's shock and fear when she received a letter from "SECO" demanding to know about her "relationship" with the M23 rebel leader Colonel Sultani Makenga. Her crime? She wrote a poem in an ethnic language and posted it on her Facebook Page.
Saturday, July 27, 2013 (6 comments)









I Want a Face Transplant from a Dead Congolese Woman It is just a face. It has no skull structure, no bones, and no body to give it context because it was peeled from her skull by a Ukrainian pilot working for the Congolese Army. Afraid to be hit by enemy fire, he was flying too high to identify military targets.
Thursday, July 25, 2013 (5 comments)









Civilians Killed as Congo Government Feeds on Atrocities, Misinformation and Carnage Congolese Army (FARDC) helicopter gunships, piloted by Ukrainian soldiers from high altitudes, inflicted heavy civilian casualties near the village of Rumangabo in the eastern Democratic Republic of Congo yesterday.
Sunday, April 14, 2013 (5 comments)









UN: Sacrificing African Lives for Political Expediency he United Nations is organizing three battalions of 3,000 troops from South Africa, Tanzania, Malawi and Mozambique to conduct "offensive operations" against rebels in eastern Congo. 19,815 MONUSCO troops are currently deployed in the country. This action will effectively pit Africans against Africans in the forests of Congo, opening the door to a regional bloodbath, while ignoring the problems that have plagued the Kivu Provi
Monday, March 18, 2013 (2 comments)









US Embassy Accepts Surrender of Warlord Bosco Ntaganda Wanted International Criminal Court (ICC) warlord Bosco Ntaganda has walked into the United States Embassy in Kigali, Rwanda and surrendered to US authorities.
Saturday, March 2, 2013 (2 comments)









M23: Today's Doomed Rebels or Tomorrow's Revered Revolutionaries? M23 reports to OEN News and the LAPROGRESSIVE today that 95% of the M23 soldiers are now with General Sultani Makenga. "(ICC wanted warlord) Ntaganda is only with his body guard without weapon. He has been defeated, we are following him, he is heading to Nyiragongo mountain."
Monday, February 18, 2013 (6 comments)









Costa Rica's Hidden Treasure: Mystica Finding a hidden treasure in a country with no army. It is true that writers do not want to write when they are happy.
Tuesday, January 15, 2013 (1 comments)









US Sanctions Darken Internet in Congo Even as a journalist, I was concerned enough to seek reassurance that the mere writing about the sanctions, timelines, lobbying and disputed reports would not land me in trouble--sobering thoughts for an American citizen to have. Could I still interview members of the M23 to get their side of the story?
Tuesday, December 4, 2012 (33 comments)









Is Rwanda the Victim in a Modern Day Salem Witch Trial? A critical analysis will ask why a photo, freely available on the Internet, of the commander of the M23 rebels wearing US patterns was left out of the report of the UN Group of Experts . Reason? It does not fit the narrative developed and nurtured by a biased panel that defines aid to rebels by the cammo patterns on their uniforms.
Wednesday, November 21, 2012 (9 comments)









Goma Falls and US Responds With Weasel Words The people of Goma and the dispossessed of eastern Congo are weary of conflict and feel abandoned by their government. They want protection and rule of law and M23 is offering that tantalizing possibility.
Wednesday, November 21, 2012 (2 comments)









Populist Revolution in Congo? Can the Genie Be Returned to the Bottle? Is a Congo Spring in the making?
Monday, November 19, 2012 (1 comments)









BREAKING: M23 Declares Ceasefire as Goma Reports "Fear Was Total and the Sky Was Black" Before considering an analysis of the situation and reports from the United Nations and M23, here is an email from a civilian Congolese citizen who lives in Goma. Readers looking for an unfiltered and unbiased account will find it in his words.
Thursday, November 15, 2012 (1 comments)









Ojibwe Creation Symbol Desecrated by Minnesota Wolf Hunt Despite lawsuits and public opposition, wolf hunting began in Minnesota on November 3. The Minnesota Department of Natural Resources (DNR), with the full support of Minnesota Gov. Mark Dayton (D), offered 6,000 licenses to kill 400 wolves. As of now, 109 wolves are dead.
Monday, November 12, 2012 (51 comments)









"Sticks in Vaginas:" This Is What a Massacre Looks Like My source made it clear to me that MONUSCO is stretched to the breaking point and in many instances unable to guarantee the safety of civilians. There is no ethnic group or rebel organization that does not have blood on its hands. It is well past the time to sort out ethnic tensions. The violence must stop. Warning: Photos in this article are stomach-wrenchingly graphic.
Monday, October 22, 2012 (2 comments)









Take a Break from Politics and Listen to a Working Girl's Guitar While not exactly "obscure" in the sense that Patti Smith writes about, Flores has certainly been overlooked in an evolving music business that has streamlined label rosters to include only the most commercially viable artists. In fact, Flores honed her considerable talent at North Hollywood's Palomino Club (think country music west) in the '80s following the leads of Linda Ronstadt, The Flying Burrito Brothers ...
Monday, October 22, 2012 (1 comments)









Last Real Indians' Tribute To Russell Means Chase Iron Eyes of Last Real Indians offers this moving tribute to American Indian activist Russell Means, who led the Second Battle at Wounded knee in 1973.
Thursday, August 23, 2012 (2 comments)









Pe' Sla Sale on Hold but Sacred Land Still at Risk Update: A message on the auction house's website on Thursday afternoon says the land sale of Pe' Sla has been cancelled at the owners' direction. The auction house said they had no comment.
Tuesday, August 14, 2012 (20 comments)









Pe' Sla Sacred Grounds on Development Auction Block In a race against the clock, the Sioux Nation is fighting to save Pe' Sla, one of its most sacred religious sites. Pe' Sla, located in the Black Hills of South Dakota, is the epicenter of the creation story of the Lakota, Dakota and Nakota nations. Tribal elders and spiritual leaders conduct ceremonies essential to their culture and beliefs.
Sunday, August 12, 2012 (1 comments)









Defining Good Rebels vs. Bad Rebels in Congo We don't want them (M23) to survive as a movement, as an ideology, we don't want to see their actions continue... there is no question about it, and there is nothing to discuss, to negotiate.
Thursday, August 2, 2012 (3 comments)









United Nations Aids Congolese Army as Civilians are Bombed Congolese villagers in Kivu province provide vivid photographic evidence that United Nations is responsible for civilian casualties and that Congolese army is using UN ammunition and artillery
Monday, July 30, 2012 (1 comments)









State Department Says Obama Official Misquoted on Rwanda Unfortunately, the erroneous suggestion by the British press that the US spokesman Paul Rapp was calling for the specific prosecution of Paul Kagame was immediately picked up by world media and subsequently used by anti-Rwanda hate groups and lobbying organizations calling for the United States to pull back funding.
Thursday, July 19, 2012 (1 comments)









AFRICOM and MONUSCO Ignore Civilian Atrocities in Walikale: Is Oil the Reason? Médecins Sans Frontières (MSF) announced yesterday that it is forced to suspend its medical activities in the Walikale area of The Democratic Republic of Congo despite a malaria outbreak. Radio Okapi reports that Mai Mai militiamen forced hundreds of people to abandon their homes and flee into the bush. MONUSCO and Congo Army are failing to protect civilians.
Sunday, July 15, 2012 (1 comments)









"What Kind of Peace Are the Congo UN Peacemakers Keeping?" I honestly don't know what else I can say or write or do except to encourage readers to stay informed. We owe it to Agathe, since we paid for the gunship that killed her.
Wednesday, June 27, 2012 (14 comments)









United Nations' Leaks Against Rwanda Pollute Press Pool In recent weeks, Rwanda has suffered the brunt of what can only be called a media feeding frenzy as international news organizations threw a series of "leaks," allegations, speculation, and rumor into the press pool. In what may be the most egregious violation of ethics, the United Nations leaked 47 pages of an addendum to the interim Group of Experts (GoE) report on the Democratic Republic of Congo.
Sunday, June 10, 2012 (1 comments)









Interviews Discredit "Defectors" Who Say Rwanda Armed Them in DRC Judging by my mail, the genocide deniers are having their way with Rwanda. Personally, I cannot deny the suffering I have seen on both sides of that arbitrary border in the Virungas. A confidential dossier compiled by a joint verification team casts serious doubt on the HRW report that Rwanda is arming rebel movement in Congo
Sunday, June 3, 2012 (1 comments)









UN: No Evidence Rwanda Supported M23 Rebels in Congo The United Nations on Wednesday confirmed 11 Rwandans had been recruited to join army mutineers in the neighbouring Democratic Republic of Congo, but said there was no evidence the Rwandan government played any role.
Monday, May 28, 2012 (2 comments)









Al Jazeera Breaks Through Media Silence with M23 in Congo Correspondent Nazanine Moshiri of Al Jazeera has just filed this exclusive interview with M23 in eastern Congo. In it, fighters of the faction vow to fight "to the last man" if the Congolese government does not sit down with them and talk. Al Jazeera is the first news organization to go behind the lines and interview M23.
Sunday, May 27, 2012 (4 comments)









Mountain Gorillas Again Used As Pawns in Western Propaganda War There is great pressure now from the Congolese government, Rwanda, China and other robber barons of the Congo to quell the M23 rebellion. Suggestions that more gorillas may be killed will certainly galvanize public opinion against the M23. Once again, the gorilla population is being used in what looks like a propaganda war in the British press.
Thursday, May 24, 2012 (3 comments)









Can You Hear Them Now? Congo M23 Rebels Tell Their Story The bottom line political reality is that M23 wants to tell its story, and it is an account that deserves international attention and investigation. All one has to do is ask.