59 Articles
Wednesday, June 20, 2012








Obama Faces Middle East Critics
The dreams and pursuits that brought Barack Obama into office have tied his initiatives. He can only fulfill dreams and not promises.
Monday, June 18, 2012








The Failure of Peace Without Partners
Woodrow Wilson Center featured former Israeli Shin Bet leader, Amihai Ayalon, in a book presentation: Peace Without Partners: Can Israeli Unilateralism Lead to a Two-State Solution? Careful examination of the proposal reveals sub-text. No matter whether Ami Ayalon was cognizant or unaware, he framed a document of surrender for a Palestinian Authority to sign, and Israel dictates the surrender terms.
Monday, December 26, 2011








U.S. Policies Motivate Iran to Obtain a Nuclear Weapon
(1 comments) After tacitly agreeing to Israel's nuclear weapon developments and permitting India and Pakistan to go nuclear, the United States engages Iran in a similar manner to its engagement with North Korea - provoking Iran to develop a bomb in another "lose-lose" situation.
Wednesday, December 21, 2011








Independent Turkey Sets a New Tone for a Troubled World
Kemalism will soon be proved as either past history or a spoke in the cycles of history. As the wheel turns, will Kemal Ataturk's visions and policies return and challenge another Turkish Republic? The verdict is still not rendered.
Thursday, October 27, 2011








Trajectory Of Middle East Conflict
Put it all together and we have an alignment of forces that completely, except for Jordan for the time being, surround Israel and contain aggressive militants, willing to fight vociferously for Arab and Muslim causes.
Tuesday, October 4, 2011








Beyond the Palestinians' Crisis
The closer the Arab nations get to achieving nationalist aspirations and political acceptance of its Muslim Brotherhoods, the more intense becomes their conflict with Israel.
Wednesday, September 14, 2011








A Palestinian State Saves All From Catastrophe
(11 comments) Recognition of a Palestinian state initiates a reversal of the trend to the larger danger and saves a great many from catastrophe. What more can those who value life want for themselves and others?
Tuesday, September 6, 2011








Forcibly Challenging the Media
TIME WORLD shows no regard for publishing possible falsehoods, for not verifying facts, and for not recognizing obvious contradictions in a published article.
Thursday, September 1, 2011








NATO Conquers Libya
(1 comments) On the day its planes and drones attacked North African ground, NATO decided the outcome of the Libyan rebellion.
Thursday, August 25, 2011








The Economic Sinkhole
(1 comments) Close association between Wall Street Journal and barren right wing economic ideologues are revealed in a WSJ editorial.
Sunday, August 14, 2011








How to Create an Economic Downfall
(3 comments) The U.S. Congress, conventional economics, and conventional media have misinterpreted the deficit crisis. It's not a crisis due to government mismanagement. It's a crisis due to private mismanagement and a failure to recognize that the economic system runs on debt and needs a much-needed overhaul.
Sunday, August 7, 2011








Slanting Rafik Hariri's Assassination
The UN Tribunal did not mention a political assassination, refer to the involvement of any political Party, or indicate that the indicted acted for a specific organization.
Tuesday, June 28, 2011








The New Sicarii
(1 comments) In ancient times, their efforts contributed to the destruction of Jerusalem and its Jewish population. Now they could destroy the entire Middle East and world Jewry. What else could make them happier?
Wednesday, June 22, 2011








Misshaping the Middle East
Eight years after the US invasion of Iraq , daily bombings and mayhem in Iraq still occur. The Iraqis cannot have peace. The similarity between the two military adventures, especially the concentration on the disposable of one person to resolve the nation's situation, forecasts a similar unfolding of events. Due to NATO, the Libyan people can expect years of havoc.
Sunday, June 12, 2011








Gulag Revelations
GULag is one of those words for which nothing more need be said. No need for history; the word GULag explains it all. Finally a bold and intrepid researcher goes beyond the word and documents a more accurate portrayal of the Soviet labor camp system.
Thursday, June 9, 2011








Understanding Pakistan
Since Pakistan is vital in the War on Terrorism, why can't the United States administrations learn to understand and handle Pakistan so it is an effecive ally rather than a confused state?
Wednesday, May 18, 2011








Critical analysis of The Libyan interim Prime Minister
(2 comments) Libya's opposition leader, Dr. Mahmoud Gibril Elwarfally is either the awaited hope of the Libyan people or another Ahmad Chalabi, the CIA's favorite Iraqi opposition leader.
Thursday, May 12, 2011








Sad Refrain from Bahrain
Reports from Bahrain describe a growing menace to the protestors. The media and world bodies have generally ignored the Bahrain protests, making it difficult to know what is happening. Emails from an activist in Bahrain illuminate some of the occurrences and highlight how the struggle has grown from seeking equality in life to receiving a punishing death. It's a sad and captivating story.
Sunday, April 17, 2011








Gadhafi faces the West - The other side of the coin
(1 comments) None of the mayhem created by Gadhafi can be pardoned. Nevertheless, if the U.S. and European nations also recognized the horrors they have inflicted upon a helpless world, they would have a better case. Duality is also a psychological phenomenon.
Sunday, April 3, 2011








The Media and the Attack on Libya
The characterizations of Gadhai might be correct, but when the media uses spurious and contradictory statements to expose his 'untruths,' its rhetoric become questionable and its reports lose credibility.
Monday, March 14, 2011








Muammar Al Gaddafi Meets his own Rebels
Gaddafi saw himself soaring above others, but never actually left his extravagant tent. Examination of counterproductive and destructive foreign policies indicates U.S. leaders also see themselves as wandering far, but their minds rarely leave the white columned mansion.
Thursday, March 3, 2011








The Shia Seek Justice - Bahrain Faces its Faceless
(1 comments) Instead of inciting division and hatred, and juggling Middle East lives to favor their own interests, isn't it preferable that western agencies and governments encourage a Shi'i/Sunni rapport? Start with Bahrain .
Thursday, January 20, 2011








The Tax Deception - Do reducing taxes help the economy?
(1 comments) Obama's deficit spending halted the bleeding. What must the administration do to create jobs and diminish unemployment? Debatable. Add to the debate an analysis that unproven shibboleths, such as maintaining low taxes, confuse the issue and are counterproductive.
Monday, December 6, 2010








A National Pension Plan Revisited
(1 comments) Social Security history indicates only a National Pension Plan can provide a suitable and secure financial arrangement for retirees and SS already has the framework for a National Pension Plan.
Tuesday, September 14, 2010








Driving the Mullahs Mad
(2 comments) Although U.S. policies can be shaped so that Iran becomes a force for peace, the present trajectory of policies tends towards another counterproductive and destructive engagement.
Wednesday, August 18, 2010








Victimization and a Cultural Center
(1 comments) Although "ground zero' should and will always be a remembered site, victims die only once; victimization causes death forever. Post 9/11 events corroborate this assumption.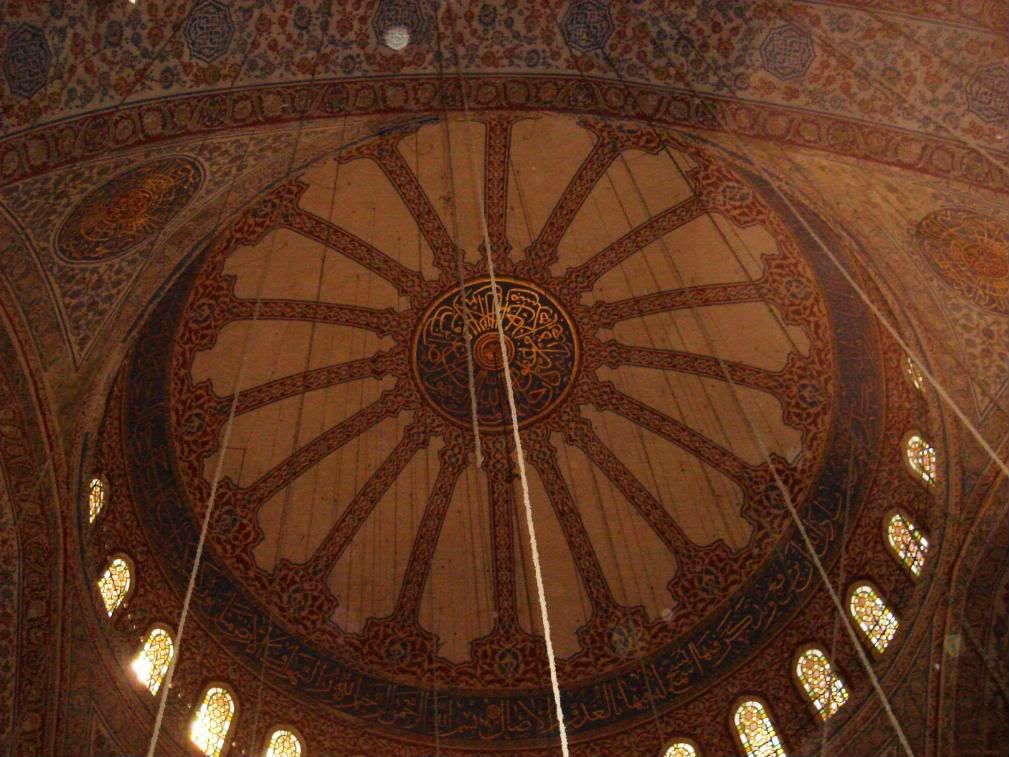 Friday, August 13, 2010








The Pavlov Response and the Cordoba House
Reactions to the construction of Cordoba House reveal more than ingrained prejudice and hypocrisy; they reveal jealousy, incomprehensible attitudes of self-importance, condescension, and patronization, ignorance that emphasizes separation, and a possible conspiracy that can easily pass unnoticed.
Saturday, June 12, 2010








Get Helen Thomas - Organized attack on most revered member of White House Press Corp
(1 comments) Like a cat ready to pounce, the Israel Above All clique has been waiting for its chance to snare America's most senior journalist, the redoubtable Helen Thomas.
Sunday, June 6, 2010








The Unholy Trinity
(1 comments) An Unholy Trinity has coalesced on the American political scene with intent to wrest control of United States foreign and domestic policies.
Sunday, June 6, 2010








Missing the Boat - Skewed Responses to Israel's Attack on Gaza Flotilla
(3 comments) Much has been said, but too much is missing from the reactions to Israel's attack on the Gaza flotilla. Start with terrorism.
Monday, May 10, 2010








The Ignored Seriousness of Vocal Terrorism
(1 comments) Unwarranted and sinister verbal attacks, false charges of anti-Semitism, labeling innocents as "self-hating Jews,' or being anti-Israel are terrorist actions meant to terrorize legitimate commentators. Distorted words lead to perverse deeds and the deeds can eventually lead to deadly actions. Why wait for the latter and not halt the incipient action?
Thursday, May 6, 2010








Listen to Affected Voices and We Will Have Middle East Peace
(1 comments) Why has peace in the Middle East not been attainable? Clues are revealed in the Lebanese and Gaza conflagrations. They come from another question. Why did Israel react strongly to tit-for-tat skirmishes that had occurred for years, and in its reaction destroy infrastructure in Lebanon and Gaza, and kill, maim and impoverish populations, knowing that retaliation would kill and wound its own people?
Sunday, April 11, 2010








The Strange Love Affair of the U.S. and AIPAC
(2 comments) Why and for what reason do government officials cater to AIPAC? Don't they know AIPAC's inglorious history and its one-sided purpose? Actually, government officials have many reasons to distance themselves from AIPAC and no reasons to associate themselves with an organization whose thrust depends upon spurious reasoning and outrageous statements
Monday, March 15, 2010








A Complacent West Confronts a Smug Israel
Isn't it obvious that the announcement to build 1,600 new homes in the East Jerusalem neighborhood of Ramat Shlomo is part of a well contrived plan?
Thursday, March 11, 2010








J Street - Two Years after its Formation
There might be a shift in the ranks, but J Street, knowingly or unknowingly, essentially caters to another clientele. This clientele is more considerate and less dogmatic, but J Street still must prove that it does not, in effect, complement AIPAC.
Sunday, February 21, 2010








U.S. Middle East Policy - A Road to Disaster
(3 comments) From Vietnam to Angola to Nicaragua, Somalia and on to Iraq and Afghanistan, United States foreign policies degraded into military interventions and proved counterproductive -" accomplishing the very results the policies were formulated to prevent.
Wednesday, September 16, 2009








The Tangled Course to Middle East Peace - Crisis and not Conflict
A 180 degree rotation of the elements in the present peace process combined with Israel no longer being favored and no longer allowed to frame the process provides a direction for solving the Middle East crisis.
Sunday, August 2, 2009








The New Puritans - Calculating the trajectory of the Middle East conflict
The Zionist Jewish narrative closely follows the Separatist Puritan narrative. The early years of the development of the nation of Israel parallels the Puritan experience in America. Let's hope the trajectory will be detoured and the Israelis don't prove to be the New Puritans.
Wednesday, July 22, 2009








Ashkelon Speaks - A Story of the Middle East Conflict
Ashkelon has a story. It is the story of the Middle East conflict.
Monday, July 20, 2009








Why Jerusalem? Israel's Hidden Agenda
(2 comments) If Israel is modifying Jerusalem's heritage and subjugating its spiritual meaning, why does Israel want to unify Jerusalem?
Saturday, April 11, 2009








Palestinian Nationalism
(7 comments) The Palestinians need a state not just to live within borders. They need a state that all peoples claim, especially those who are dispossessed, to assure ontological security and to survive.
Thursday, April 9, 2009








The Economic Crisis: Part 1- Does Correct Thinking Drive the Recovery?
Is the Economic Recovery Plan guided by proper dictates and complete analysis or is it subjected to falsehoods and incomplete knowledge that limit recovery?
Friday, March 27, 2009








Arabesque-More Significant than Apparent
(1 comments) The Kennedy Center's festival of Arab culture, which brought to Washington's principal cultural center the music, voices and heritage of the 22 Arab nations, proved to be a political breakthrough.
Sunday, January 25, 2009








Israel Faces the Gaza Aftermath
(1 comments) Still not revealed are exact reasons for Israel's attack, its sudden willingness to halt the damage and what awaits a shaken Middle East in the future.
Monday, January 12, 2009








The Only Exit from Gaza is Death
(29 comments) The drama has subtext; undisclosed reasons for Israel's attack, unstated significance of the escalated conflict, and a non-clarified future for its final denouement. Search the entire landscape and we encounter happenings beyond the horizon. Missing from the debate are the disastrous consequences to the world community due to Israel's aggressive actions
Monday, December 29, 2008








World Leaders Respond Timidly to Israeli Attacks on Gaza
The tepid response of world leaders to Israel's ferocious attack on a defenseless Gaza conveys a helpless feeling to all world citizens – brutality rules and we are all vulnerable to attack.
Monday, December 1, 2008








Stimulating the U.S. Government to Bankruptcy
(1 comments) Secretary Paulson's contradictory and not easily decipherable plans are doomed to either provoke a huge depression or bankrupt the US treasury. President elect Barack Obama's proposals for stimulating the economy by massive government investments in infrastructure and job creation also leads to huge government deficits, but promises to increase the tax base and tax revenue so that deficits don't regenerate.
Friday, November 7, 2008








Challenge of New Statism
The liberal democracies have experienced financial shocks and reacted, but not as free market advocates expected. Adam Smith's name is not being loudly heard in the world's central banks. Instead we have western governments recommending federal interference in their poorly regulated economies and incorporating methods similar to those that guide New Statist nations, such as China and Russia.
Saturday, October 11, 2008








The Trade Balance and the Limits of the Paulson Rescue Plan
The $700 billion plus purchase of financial instruments, which essentially trades cash for trash, even if necessary, is an insufficient measure for resolving the "once in a hundred years," economic crisis. There must be more to the crisis than meets the eye.
Monday, September 22, 2008








The Great Bailout
Secretary Paulson's plan to prevent collapse of the financial system prompts immediate and unanswered questions: Will the Paulson plan fulfill its intentions or will it worsen what it wants to correct? The health of the financial system is a major problem, but is it the problem, and does it disguise the true problem?
Wednesday, September 17, 2008








Reconciliation of Sunni and Sh'ia
An Iraq that evolves into a non-sectarian democracy initiates a hopeful path to stabilization of the Middle East. This task cannot be accomplished before the Western world recognizes its role in aggravating Middle East problems. Instead of inciting division and hatred, and juggling Middle East lives to favor their own interests, shouldn't western agencies and governments encourage an Arab-Iran reconciliation?
Friday, August 15, 2008








Has the 'Surge" Prevented Peace?
(2 comments) Realignment of forces without reconciliation of populations spells confrontation. A 'surge' that made all this possible seems to have made reconciliation less possible, which translates into a 'surge" that has provided additional obstacles to peace and stability.
Thursday, July 31, 2008








From Usurpation to Liberation
The suffering due to occupation and a perspective of Israel as a colonizer drives the Palestinians to a war of liberation. Hope for success is enhanced by Israel's inability to accumulate a sufficient mass of world Jewry to labor for a Jewish homeland. Hopelessness that foresees failure is dictated by Israel's acts that subdue the Palestinians. Ferocity of the Israel campaign certifies it is fighting a liberation movement.
Saturday, May 3, 2008








Harsh Reality of Middle East Conflict
(14 comments) A century old conflict between the state of Israel and stateless Palestinians, many of whom have been disposed from lands that created the Israel state, has provoked an argument: Is it preferable to have two states living side by side or have one state from the Mediterranean Sea to the Jordan River that includes Jews and Palestinians without prejudice and with equal rights for all?
Wednesday, January 16, 2008








Face to Face With Hezbollah
(2 comments) Meetings with Hezbollah and Lebanese officials together with a trip to southern Lebanon, as a member of a Council for National Interest peace delegation, revealed much about the nature of the Party of God. The voyage started in Beirut.
Monday, December 17, 2007








Who Speaks for the Palestinians?
(4 comments) The inability to force responses to UN resolutions and provide a legal context to the Israeli/Palestinian conflict is a principal reason for continuation of the decades old conflict. The corollary is that only enforcement of UN resolutions and adherence to international law will resolve the conflict.
Tuesday, November 20, 2007








The Wasting of the West Bank
What seems to be purposeful hindrances to West Bank residents, reduce Palestinians, who have meager demands and normal needs, to total despair and deprivation.
Friday, September 28, 2007








The Road to Pieces
(1 comments) Forces which manipulate information also guide discussions of the Middle East peace proposals. They control the decisions to ameliorate the situation and have the military muscle to counter any attack on their roles. A logical approach and just solution to a deadly conflict don't favor the policies of Israel and the United States. Their road to peace leads to a world shattered into pieces.
Wednesday, September 19, 2007








The United States Administration's Secret Love for Iran
(1 comments) The severe negative qualities of the Iranian regime fit well into U.S. foreign policy arguments. The positive qualities, and there are some, go unheeded by the Bush administration – and for a reason – they contradict the U.S. government policies towards the Islamic nation. The U.S. administration evidently loves the serious defects of the present Iranian regime.