Articles Listed By Date List By Popularity
Page 1 of 2 Next Back First Last View All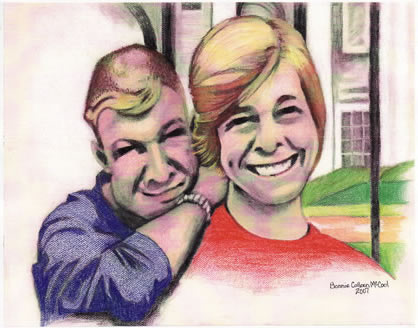 Monday, May 27, 2013
"Just think about it...where would we be? My Memorial Day Reflections
This is my Memorial Day reflection. Today, finds Tour de Peace, and me, in Greenville, Il...we are on a figurative downhill ride to WashedUp, DeCeit now. It's been a wonderful experience, so far, and I am including a recap in this newsletter. I won't ever say, "Happy Memorial Day," because war is nothing to celebrate, ever. Have a great day, and week. Love & Peace Cindy
Sunday, April 21, 2013
Like a band of rebels we bike down the highway
(1 comments) The indomitable spirit of Cindy Sheehan lives on, and we need her more now than ever.
Sunday, December 30, 2012
War Control
(14 comments) After the recent tragedy in Sandy Hook, Ct, the predictable blather became the recycled "debate" about "gun control." However, I think the discussion needs to be around "War Control." Besides saving millions of lives, while the Pentagon just received over 600 billion of your tax dollars and needs to be shoved over the Fiscal Cliff, pushing War Control could also save OUR Social Safety Nets...
Sunday, June 17, 2012
Inscrutable Icons of Liberaldom
(2 comments) If we want to have any success as movements and people, we need to realize that there are forces loyal to the Democratic Party that glom on to people and movements to steer what could be actually affective towards electoral politics, usually in favor of the Democrats on the Liberal side of the political spectrum.
Sunday, October 23, 2011
Justice For Casey Sheehan And Hundreds Of Thousands Of Others
(2 comments) Did Obama just forget about the heavily fortified 104-acre US Embassy in Baghdad that employs 3,000, or the enormous US consulates in Basra and Erbil, that will eventually employ about another 3,000 people -- or the thousands of paid mercenaries that will remain after the end of this year?
Sunday, June 12, 2011
Police State Much?
(7 comments) The Constitutional Lawyer turned POTUS is committing atrocities against peace, justice and human rights at a pace that Bush and Cheney only dreamed possible. If Obama can't have one of us arrested or executed on his orders, then he will gladly diagnose our principled questioning as a mental disorder.
Friday, May 6, 2011
Revolution: The Commercial by Cindy Sheehan and Gregory Vickrey
(4 comments) Cindy Sheehan advertises a new political brand, revolution.
Tuesday, May 3, 2011
I'm not the Deather
(6 comments) All I do know for sure is that this Empire is the Empire of Death--and to call someone who questions the fables, a "Deather" is just blatant demonization and a reactionary response to fortify the fraud.
Friday, February 18, 2011
The USA MATRIOT Act
(2 comments) Here we live in a country where the government has no legitimate right to rule over us! If the Congress can abrogate the Bill of Rights and its enumerated power (Article I, Sect 8, Clause 11) to declare war, then it has abrogated itself!
Thursday, February 17, 2011
USA MATRIOT ACT
(4 comments) Sick to the death of the devious, mislabeled instrument of mass repression and tyranny, the "Patriot" Act, short for Eternal Patriarchy Act? Then why not explore the antithesis of this canard, what Cindy Sheehan calls the Matriot Act.
Sunday, February 13, 2011
Once Upon a Time in the Evil Empire
(2 comments) Emperor Obama, and Emperor Bush before him, were installed in their positions by the same institutions that installed Mubarak and Karzai. The difference is, with our complicit media, many of us still firmly believe in the illusion of political "choice."
Monday, January 17, 2011
Pebble People
(2 comments) "Our problems stem from our acceptance of this filthy, rotten system." Dorothy Day
Wednesday, November 10, 2010
George Bush on Cindy Sheehan (page 358 of "his book")
(5 comments) Cindy Sheehan on George Bush--
Saturday, November 6, 2010
Remember, Remember
(19 comments) Arriving in London on November 5th, Guy Fawkes Day, reminded me that the robber barrons are still in power. The recent mid-term elections proved that people are tired and frightened and see the government as a disease.
Wednesday, October 13, 2010
Open Memo To: Nancy Pelosi From Cindy Sheehan
(34 comments) Hey Nan, How's that "liberal agenda" going for you these days? You have had quite a run as the first female Speaker of the House, haven't you?
Tuesday, October 5, 2010
Dissent in the age of Obama
(8 comments) Recently, the FBI raided the homes of at least eight anti-war/social justice activists here in the US. These raids have terrifying implications for dissent here in the US. The longer we Americans remain silent in the face of these injustices, the more they will continue to occur and escalate.
Sunday, September 26, 2010
Did He Really Say That?
(4 comments) I can name a few institutions that have been made "stronger" since 9/11: The Police State and all its apparatus; the Military Industrial Complex and its tentacles: the Pentagon, the State Department, war profiteers, corporate media; Wall Street; the surviving banks; and especially the government. The rich are literally getting richer, and the poor are growing poorer.
Thursday, September 16, 2010
AGAINST ALL WAR, EVEN WHEN THERE'S A DEMOCRAT IN OFFICE!
(1 comments) Sometimes, I get discouraged with the constant struggle where it seems we make little progress, but then I remember everyone who has resisted in the past and all they have sacrificed for me. I vow to do the same.
Monday, August 16, 2010
My Interviews With Ethan McCord and Jud Newborn
With the resistance to the wars for empire being so low, I thought I would bring on two models of resistance to talk about it. We'll be speaking with Ethan McCord and Jud Newborn.
Sunday, August 1, 2010
Metrics
(12 comments) Queen Nancy... You looked me right in the face in September of 2005 and with crocodile mist in your eyes (do you use Vicks Vaporub for your fake, tears like Glen Beck?) you told me that if the antiwar movement helped Democrats get elected, you would help us end the wars. You are nothing but a cold-hearted liar...
Tuesday, July 20, 2010
Impeach Obama?
(76 comments) Recently, I received an email from Veterans for Peace (VFP) Chapter 136 in Central Florida asking me for an endorsement of its resolution to impeach Barack Obama. First of all, I would like to commend the Central Florida chapter for its integrity and vision for peace that this resolution exhibits. In my own experience, it's not even popular to criticize Obama, let alone call for his removal from office. Kudos!
Friday, July 9, 2010
Requiem for the Antiwar Movement
(18 comments) Last week, the Democratically controlled House of Representatives voted to give Barack Obama 33 billion more dollars to prosecute two idiotic and ill-advised wars. Of course they did--it wasn't the first time since 2007 that a Democratic Congress voted to fund wars, and it won't be the last--do you all know why? BECAUSE THE DEMOCRATS DON'T WANT PEACE--THEY ARE JUST ONE-HALF OF THE "WAR PARTY."
Monday, July 5, 2010
"We Pledge Resistance to the Empire" by Cindy Sheehan
(11 comments) We live in a psychotic empire and the only thing that matters to the leaders and corporations is the bottom-line and the top dollar. We need you all to help us make humanity the bottom-line.
Sunday, June 27, 2010
Where have all the peaceniks gone
(31 comments) Today, my friend, Rob Kall of OpEd News wrote a scathing article about the financial aid "reform" bill after he spent significant time researching it. ... . We lost a lot of time giving Obama a "chance," and thousands have lost their lives and their ways of life. ..., you can't be intellectually honest with yourself, or your own heart and support the Democratic Party.
Wednesday, June 23, 2010
Officially FUBAR!
(12 comments) All of this posturing and speechifying is nothing but a distraction from the fact that our economy is FUBAR, the Gulf of Mexico is FUBAR, the wars are FUBAR and Wikileaks is set to come out soon with another video of a bombing incident that killed over 100 civilians in Afghanistan and was covered up. When Obama appointed McChrystal to this job, he knew that he had already covered up the murder of Spc. Pat Tillman.
Saturday, May 15, 2010
Two Americas
(18 comments) The America that I belong to also buys into the Myth that we don't deserve to have healthy food, education, health care, a warm and non-leaking roof over our heads, without living as debt slaves, because we don't belong in the privileged "elite" class.
Saturday, February 20, 2010
Operation New Dawn
(1 comments) It doesn't matter what the US decides to call its "Operations." Part of us will reject the propaganda, and part of us will embrace it, wanting very desperately to believe that our country is not a rogue state and/or that Obama is not as bad, or worse, than Bush.
Wednesday, January 20, 2010
Let the Sunshine
(1 comments) My reflections on the musical, Hair
Tuesday, January 19, 2010
DRONES KILL KIDS
(3 comments) anti-drone
Tuesday, December 29, 2009
BREAKING: U.S. CITIZENS ATTACKED BY EGYPTIAN RIOT POLICE OUTSIDE U.S. EMBASSY
(3 comments) U.S. CITIZENS ROUGHLY TREATED AND DETAINED IN EGYPT BY EGYPTIAN RIOT POLICE
Sunday, November 29, 2009
"The killing is right and proper"
(11 comments) cindy sheehan and codepink activists get attacked by right wing war supporter at Travis AFB in Fairfied, Ca
Friday, November 27, 2009
You Get What you Vote For!
(42 comments) the peace movement will definitely have to increase our peace as the war machine increases it's violence!
Friday, November 13, 2009
President Obama DOES NOT Speak for Me!
(14 comments) demonization of the American public AND the Anti-war movement...selling of war
Tuesday, October 13, 2009
Capitalism: An Apathy Story by Cindy Sheehan
(12 comments) the crimes of the robber class and the apathy of the robbed class
Saturday, October 10, 2009
"Visions" from Stockholm Sweden
(4 comments) reflections on the "peace" prize from Cindy Sheehan
Wednesday, October 7, 2009
Calling all Peacemakers, Hell Raisers and Fed-up Humans!
(8 comments) call to action for true change!
Wednesday, September 30, 2009
President Obama: Give Peace a Meeting!
(1 comments) Peace Contingent demands meeting with Prez Obama on the eve of his deciding the fates of millions of people.
Friday, September 25, 2009
"Tell me what a Police State Looks Like" by Cindy Sheehan
(8 comments) Description of the police state oppression and violence here in Pittsburgh at the G20 protests
Wednesday, September 23, 2009
Murder by Joystick
(9 comments) the immorality of drone bombing
Friday, September 11, 2009
9-11 and Oil
(3 comments) Honor those killed on 9-11 by bringing our troops home and creating sustainable forms of energy and taking care of our people.
Sunday, September 6, 2009
If McCain Were President
(8 comments) what would the "movement" look like if John McCain won?
Tuesday, September 1, 2009
Keep the Change!
(7 comments) The "restive anti-war movement" will not do anything it thinks will compromise Democratic chances in the 2010 midterms. I have 2 questions to ask of the "restive anti-war movement." 1) How did the people of Iraq/Afghanistan lose value as human beings when the Democrats took over power in 2007? 2) How did the people of Pakistan lose their value as humans when Obama became president at the beginning of the year?
Wednesday, August 26, 2009
Senator Kennedy
(3 comments) I was invited to visit with the Senator in September of 2005 right after my first foray into presidential vacation adventures. I walked into an office on Capitol Hill that was a mini American History Museum.
Tuesday, August 25, 2009
International People's Declaration of Peace!
(2 comments) The people of the world must unite for peace in an unprecedented and historic move.
Tuesday, August 18, 2009
The President Exhibits Crazy Speech Patterns
(8 comments) As I listened to clips of Obama's speech to the VFW on Aug. 17th, 2009, I was wondering if his speechwriters were on vacation and they just recycled an old Bush/Cheney/Rumsfeld/Rice speech. While the so-called left is focused on the health care debacle and is allowing the so-called right to define the debate when it should be: Medicare for all, and all for Medicare; Obama and his neocon foreign policy team are preparing...
Tuesday, June 23, 2009
Passing Propaganda
(4 comments) When I see the riots on the streets of Tehran (in the mainstream "news" why is it said that those people are "bravely standing up for their rights", but when people "bravely stand up for their rights" in Oakland, they're called "thugs") I am reminded of the staged media event of the pulling down of Saddam's statue early on in the sanitized and mass-marketed invasion of Iraq.
Saturday, June 20, 2009
The War Party and its Faux-gressive Minions by Cindy Sheehan
(17 comments) For years now, I have been writing about the duplicity of the Democrats and the shocking similarity between the two parties when it comes to the use of state-sanctioned terrorism against innocent populations.
Saturday, June 6, 2009
Right or Left Media Bias?
(14 comments) I am sort of confused?
Thursday, May 28, 2009
War is Unsuitable for Children: Another YouTube outrage
(1 comments) The US Military has held up to 6000 juveniles in its torture prisons in the Middle East and there has been rape and torture reported to individuals as young as 10 years old! How can any human being torture another human being, much less a child? These stories remind me of the most horrendous slasher movies, but they are not the pretend product of twisted fantasy, but are factual and mind-blowingly real.
Thursday, May 28, 2009
The Day of the Dead
(5 comments) Say we assign, in an arbitrary way for purely illustrative purposes, an average height of five feet for every person killed in Iraq and then line those people up from head to toe. That gruesome line would stretch from Los Angeles to Portland, Oregon... 950 driving miles up Interstate 5. If we count the Iraqis who have been forced to flee, we would have to go back and forth between Los Angeles and Portland another four times.
Sunday, May 24, 2009
Day of the Dead
(11 comments) My son was killed in Iraq and not one person anywhere in this world is one iota more free because he is dead.
Tuesday, May 19, 2009
For Cripes' Sake, Make Him Already!
(26 comments) President Obama has told his followers if they want him to do anything then they have to "Make him." How is that working out so far?
Sunday, May 10, 2009
The More Things Change...
(1 comments) I think many of us know the origins of Mother's Day were for Peace and a universal declaration that we mothers won't send our children to die in wars or to kill the children of other mothers.
Monday, February 2, 2009
Un-plug from the ObaMatrix and Tune-in to Reality!
(45 comments) To blindly trust any system is inherently dangerous. It is healthy to step back from the matrix and always level a critical eye and if necessary rise up in rebellion.
Monday, December 22, 2008
Mamas Don't Let your Babies grow up to be Soldiers!
(13 comments) As of today (July 13, 2006) , the War Department lists 2544 as the number of murdered troops in Iraq. Dozens of innocent Iraqis are being killed due to this war crime every day. More than 80 Iraqis were killed in Baghdad alone on July 9th: dozens of people just in one city on one day who would be alive if not for BushCo.
Sunday, December 14, 2008
CODE-RED: People for Revolution!
(19 comments) Together, over 300,000,000 of us have untapped and almost infinite power for change here in the States. If we could channel this into what Martin Luther King, Jr. called a "Revolution of values," we could overthrow the Robber class without a shot being fired from our side.

Sunday, December 14, 2008
"Good riddance, you dog"
(31 comments) Today, I received, by email, the video of the Iraqi journalist throwing his shoes at George Bush at a press conference in Baghdad about 20 times. My friends/colleagues were gleeful at the humiliation suffered by our Liar in Chief.
Sunday, December 7, 2008
Peace is not an absence of war: it's an absence of preparing for war or an absence of using violence...
(19 comments) Today is the 67th anniversary of the "day that will live in infamy." Likely, if you were alive 67 years ago, you were a very young person. I know a few people who can still remember when the Japanese attacked a US naval base at Pearl Harbor, Hawaii, but I remember the stories that my parents told me about that day.
Tuesday, November 25, 2008
"Dream Team" for the Banksters and Imperialists!
(18 comments) I had CNN on yesterday listening to the financial show they have on every morning here in the PST. I don't know which of the "brilliant" analysts that was speaking, but she said two things that made me pick up my ears: Firstly, she said that Obama's economic team is a financial "Dream Team;" then she said: "I wonder if the Constitution can be amended so Obama can be sworn in earlier than January 20th?!"
Monday, November 24, 2008
Is Citigroup Thankful for Corrupt Government and Robbed Taxpayers?
(11 comments) 'Too big to fail' banks receive more taxpayer bailouts, as Obama populates his nascent administration with neocons.