Articles Listed By Date List By Popularity
Page 1 of 3 Next Back First Last View All
Monday, October 14, 2013








Tea Party Terrorists
(68 comments) Time to face reality. Tea Party Republicans in Congress are best seen for what they are: political terrorists. Forget governing. They want to overturn the government, the whole system, no matter who suffers. Less public confidence in government: Fine with them. These terrorists are revolutionaries using political violence instead of guns.
Friday, October 4, 2013








How Stupid Are Limbaugh Listeners?
(6 comments) Legal action against Limbaugh is called for; he has no right to use public airways to intentionally misinform Americans as a tactic to accomplish far right political objectives.
Friday, September 27, 2013








Replace Third Party Delusions With A Political Boycott
(11 comments) Those who felt good voting for a third party presidential candidate in 2012, perhaps more than ever, need to face reality. This action merely sustains the corrupt two-party system that they reject. A better solution is a political boycott.
Thursday, June 13, 2013








Limbaugh Mocks Free Speech
(10 comments) Limbaugh is not just entertaining, he is destroying the US political system and our democracy. He continues to make extreme statements that have no factual basis, the latest being we are in a coup d'etat.
Monday, May 20, 2013








African Safari Trip of a Lifetime
(1 comments) No matter how much foreign travel you have done, going on an African safari trip will be a uniquely spectacular experience. Learn from my recent trip.
Sunday, January 6, 2013








Technology Addiction and Servitude
(17 comments) People have lost their freedom, time and money because of technology addiction that puts them in servitude. Time to rethink digital dependence and delusion.
Wednesday, December 12, 2012








Gun Patriotism or Hypocrisy?
(1 comments) Gun lovers always invoke the noble cause of the Second Amendment to protect the nation from tyranny. But even now those on the right make it sound as if the US has already stolen their liberties. So, with all their guns why have they not rebelled and restored American democracy. Where is their patriotism? Or is the gun lobby just protecting the gun industry?
Saturday, November 10, 2012








Lies and Liars Lost
(3 comments) Romney has proved that lying to yourself can be even worse than lying to the public.
Tuesday, October 2, 2012








Fire Congress, Vote Out Incumbents
(8 comments) If Americans reelect congressional incumbents they deserve a continuation of the awful federal government they keep complaining about.
Thursday, September 27, 2012








Wake Up: Vote Against the Two-Party Plutocracy
(14 comments) Time to reject the two-party plutocracy through smart voting.
Saturday, April 7, 2012








Economic Revolution
(2 comments) The 1 percent have waged a successful revolution and are siphoning off the nation's wealth; the 99 percent suffer in hot water. What we need is a counter-revolution to take back our country and restore our democracy.
Sunday, March 4, 2012








Losing Constitutional Competition
(3 comments) Americans should awake to the ugly reality that the US Constitution is no longer seen as the gold standard for constitutions worldwide. It is out of date and desperately needs reform amendments.
Sunday, February 19, 2012








Romney, Severly Awful
(5 comments) Time to learn exactly what Mormon beliefs Mitt Romney adheres to, especially the obnoxious one of proxy baptizing of non-Mormons.
Thursday, February 2, 2012








No Matter Who Wins, Americans Lose
(8 comments) For Americans fed up with both major parties and their presidential candidates there is something smart, patriotic and courageous to do.
Wednesday, January 25, 2012








Cruise Ship Vacation Wisdom
(1 comments) When contemplating a cruise ship vacation there is one key factor to consider, especially in light of the recent Costa Concordia ship disaster in Italian waters.
Wednesday, December 21, 2011








Don't Mute Newt
(1 comments) Think creatively and you will see how electing Gingrich president could accomplish the impossible: motivate Americans to rebel and overthrow the two-party plutocracy.
Thursday, December 1, 2011








Occupy Movement: Next Step Convergence
(3 comments) The US Occupy movement is at a critical point. To succeed it must develop a message of specific solutions to fix our broken system. People are seeing the next step as advocacy for constitutional amendments proposed through an Article V convention.
Tuesday, November 22, 2011








Occupy Revolution
(1 comments) What makes a successful revolution? The current Occupy movement has some critical features that successful revolutions had.
Sunday, November 6, 2011








Jobless And Clueless
(2 comments) When unemployed Americans do not understand that upward social and economic mobility has largely disappeared things are really bad for reforming the political system.
Tuesday, October 25, 2011








Numbers Justify Occupy Movement
(2 comments) The remarkable success of the Occupy movement masks the error that only one percent represent those who have unfairly raped the economy. In fact, making political headway requires understanding that more like 20 percent define the wealthy upper class.
Wednesday, October 19, 2011








Occupy Wall Street Visited
(5 comments) My visit to the Occupy Wall Street protest in downtown Manhattan filled me with pride and hope that there still may be hope for a much needed Second American Revolution.
Thursday, September 29, 2011








Class War Stupidity
(6 comments) For some thirty years a class war has been waged successfully in the US. And the winners are clear: the rich and powerful. Considerable data clearly prove the truth of this. What will it take to turn this class war around?
Tuesday, September 13, 2011








Two Paths to Reform: Violence or Convention
(1 comments) With so much evidence that the U.S. political system, government and economy are in a death spiral, more Americans are correctly looking for an alternative to regular elections. Would you rather have violent revolution or peaceful use of what the Constitution offers us?
Saturday, July 23, 2011








Semantic Propaganda Feeds Stupidity
(7 comments) Rich and powerful elites are not generally job creators as Republicans assert as part of their propaganda to get government spending cuts and prevent higher taxes on the rich.
Monday, June 20, 2011








Good and Bad Capitalsim
(10 comments) To fight the economic downturn we need a national discussion on the two forms of capitalism. Unlike other nations, the US has adopted a bad, immoral, greed-driven form that benefits the rich and powerful.
Sunday, June 5, 2011








Pick Your Poison
(2 comments) The combination of weather and economic calamities is a double whammy that should disturb anyone who does not succumb to political propaganda and fights delusional thinking.
Tuesday, May 24, 2011








Thank You Cornel West
(7 comments) Someone who helped elect President Obama has told the truth and been viciously attacked for doing so. But his views about Obama are correct.
Monday, April 18, 2011








Inflation Hits Money and Lies
In addition to propaganda lies about unemployment, the government is also lying about inflation hitting all but the rich very hard.
Tuesday, April 12, 2011








Fight Economic Oppression, Target the Top One Percent
(3 comments) Economic oppression has stolen US democracy and is killing Americans. Time to take down the top one percent and restore economic freedom. The corporate dictatorship is winning but can be brought down.
Wednesday, April 6, 2011








Despicable Lies, Delusional Recovery
(1 comments) The government continues to lie about unemployment and the recovery. Time to wake up to the bitter truth. Unemployment is much worse and housing market will not recover. Only the rich continue to do well.
Friday, March 11, 2011








Explaining Obama Hatred
(14 comments) A new explanation is given for why so many people hate President Obama. It is based on two historic inflection points that cause people to blame Obama, wrongly, for the loss of American greatness.
Monday, February 21, 2011








Revolution Handbook for Americans
(4 comments) Can Americans apply the wisdom and strategies of Gene Sharp which have been used successfully to overthrow dictatorships? All they have to do is recognize the corporate dictatorship that controls the US political and economic system.
Wednesday, February 16, 2011








Tourism Boycott for Egyptian Reforms
(1 comments) Major uncertainties remain for Egypt, so now is the time to wage a tourism boycott to put maximum pressure on the military to actually produce a genuine democracy.
Saturday, February 5, 2011








Egyptians Ready, Americans Unready
(7 comments) Egyptians fighting in the streets for reform and democracy put Americans to shame, who lack the guts to rebel against the unique form of American tyranny.
Wednesday, December 15, 2010








Hacktivism for Cyber Democracy
(2 comments) The WikiLeaks controversy sheds light on the use of hacktivism to not merely defend WikiLeaks, but more importantly to serve as cyber tool to protect and defend democracy.
Sunday, December 5, 2010








Mental Ghettos Weaken the US
(2 comments) Combine delusion with denial and you get psychological stupidity, which leads to creation of like-minded people in mental ghettos. The result is a nation rotting from the inside.
Friday, November 26, 2010








Truth About Global Economic Crisis: Book Review
(1 comments) Most of the global population has been sacrificed so that the rich and powerful can satisfy their greed. This book is must reading if you seek greater understanding of the causes of the global economic crisis.
Thursday, November 4, 2010








Despair Follows Delusion
(1 comments) The ugly reality of the midterm elections is too painful for most Americans to accept. Power can shift without, however, producing any genuine government reforms. Maybe people will finally wake up and finally see that new strategies are needed.
Saturday, October 9, 2010








Loud Talk, Small Minds
(8 comments) The country is not benefiting from the fraction of the population idolizing a number of loud mouth, right-wing celebrities. They sell stupidity to stupid Americans; it makes the idols rich and powerful. It does nothing to make the country better for all its citizens.
Sunday, September 19, 2010








Constitutional Traitors
(7 comments) The tide may be turning; in recent days three new publications support using the Article V convention option in the Constitution. Why? It has far more promise than elections to generate the true reforms to fix our broken government. See whether you are a constitutional hypocrite or traitor.
Friday, September 3, 2010








Why Americans Elect Awful Presidents
(5 comments) The quality of recent US presidents leaves much to be desired. Why do Americans keep electing such rotten presidents? Even worse, why do they keep reelecting them?
Sunday, August 15, 2010








Wake Up Obama
(2 comments) Most of the nation seems to know what President Obama does not: The USA is in terrible shape and nothing the government is doing deserves public respect and confidence.
Tuesday, August 10, 2010








Rachel Maddow Misses Journalistic Opportunity
(1 comments) Unlike a normal high level of scholarship and insight, Rachel Maddow ridiculed those seeking constitutional amendments through the normal process. But she missed a big opportunity to inform the public about the unused constitutional option of an Article V convention that Congress has shunned because it is the way to truly reform our government.
Wednesday, August 4, 2010








9/11 Truth Truth
(3 comments) With yet another 9/11 anniversary approaching it is appropriate to objectively examine the state of the 9/11 truth movement. All is not well.
Friday, July 30, 2010








Beware Rich Political Saviors
(4 comments) Americans have every reason to want to vote out incumbents, but the sad truth is that most of those running against incumbents are just awful. What to do? Maybe stay home and de-legitimize our corrupt, dysfunctional government.
Wednesday, July 7, 2010








Understanding the BP Oil Tragedy: Time Blindness
(1 comments) When calamities happen we seem surprised but they happen because of mass time blindness, a learning disability. We ignore it at our peril.
Sunday, July 4, 2010








US Economy Stuck In Misery
(3 comments) Solid data show that the US economy is kaput and will stay miserable for most people for a long time, but the Upper Class rich are doing just fine and the middle class has morphed into a large Lower Class. Follow the data and you follow the money.
Saturday, June 26, 2010








This Year Anti-Incumbency Movement Succeeds or Fails
(1 comments) Is American democracy dead? This year's midterm elections will give an answer. It all depends on whether congressional incumbents are voted out, for a change.
Wednesday, June 9, 2010








Cowardly Progressives
(10 comments) Progressives are complaining about President Obama but not using very strong language. Worse, they do not have the courage to create conditions that would allow a true progressive to run against Obama in Democrat primaries in 2012.
Saturday, May 29, 2010








Convention USA: Confronting Unconstitutional Inaction by Congress
Americans have a wonderful opportunity to test drive the Article V convention option the Founders gave us in the Constitution. Convention USA will create a virtual convention with the aim of putting more pressure on Congress to convene a real convention. Check it out if you want to seriously see how constitutional amendments can fix the government.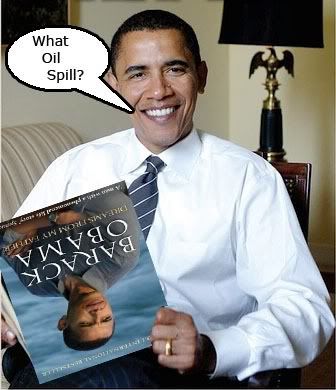 Sunday, May 23, 2010








Oily Obama: Lousy Response to BP Oil Invasion
(3 comments) BP deserves all the anger and disgust Americans are giving it, but it is also necessary and appropriate to condemn President Obama for his lackluster leadership on this catastrophe. He has utterly failed to mobilize countless federal resources to assist or replace the ineffective actions by BP.
Monday, May 17, 2010








Economic Power: Avoid Arizona and Boycott BP
(3 comments) Now is the time for everyone to use their economic power to advance worthy goals and punish the guilty. If you have a conscience, then you will punish Arizona and BP.
Thursday, April 22, 2010








Americans Deserve Recall Power
(4 comments) If you want to reform the federal government then you should fight for a constitutional amendment giving citizens the right to recall top federal officials, especially members of Congress.
Monday, April 12, 2010








Easy to Avoid Paying Income Tax
Making little enough money to avoid paying federal income tax appears to be easy in our economy. Being rich and becoming rich is far more difficult with our high economic inequality.
Thursday, April 8, 2010








Thank You Mr. LeMunyon for Constitutional Truth
A state legislator has made a compelling case for using the Article V convention option in the Constitution. So, why are some people against it? They are constitutional hypocrites just trying to hang on to power.
Tuesday, March 30, 2010








9/11 Reconstruction: Mental Before Physical
(16 comments) You would think that with 100 million Americans rejecting or questioning the official government story we would see more media investigations and calls for a new government investigation. But no, despite a large 9/11 truth movement, reconstructing our mental condition lags as much as rebuilding ground zero in Manhattan.
Saturday, March 20, 2010








Blockbuster Bailout?
Blockbuster richly deserves to go bankrupt because it never responded well to clever, cheaper alternatives for renting videos. Now we have to hope that the government does not bail it out.
Wednesday, March 17, 2010








Up In The Air: Film Review
In addition to being a marvelous film, Up In The Air provides a powerful message about the sorry state of American corporate culture.
Tuesday, March 16, 2010








Corporate Shills and Apologists (Blaming Toyota Drivers)
(1 comments) There appears to be a national campaign to blame Toyota drivers rather than the company for sudden acceleration incidents. Meanwhile, standard forensic examination or failure analysis is not being pursued.
Saturday, March 13, 2010








Understanding Toyota Sudden Acceleration
Learn the truth about the terrible Toyota runaway car problem that is hurling drivers into crashes and sometimes death. Forget gas pedals and floor mats, it is a very subtle defect in a critical electronics component. Usual failure analysis is NOT being pursued by the government or Toyota.
Friday, February 26, 2010








Pharmaceutical Pillage
(2 comments) Corporate greed and pillage keep surfacing with the diabetes drug Avandia just the latest death blow to Americans. Toyota car owners also have much to be stressed about. Better government not less government is the critical need.
Thursday, February 18, 2010








Real, Uglier American Unemployment
(2 comments) Political propaganda uses the national average for unemployment to hide the severity of the problem; joblessness rises sharply in lower income households and hardly exists in the rich, upper class. Economic inequality rules.
Tuesday, February 9, 2010








To Tea or Not To Tea
(2 comments) Surely there are many other political dissidents and rebels who, like me, are not attracted to the national tea party movement for some good reasons. Is the Republican Party using this movement to advance itself, rather than to get true reforms of our dysfunctional political system?
Sunday, January 31, 2010








Fixing a Bad Supreme Court Decision
(2 comments) There is a constitutional solution to the terrible Supreme Court decision in favor of more corporate political spending. We need a constitutional amendment, but Congress will never propose what is needed. What then do we do? We demand the first Article V convention.
Friday, January 22, 2010








Disdain Versus Democracy
The victory of Scott Brown in Massachusetts shows that angry Americans can only elect people from one of the two corrupt major parties to punish politicians they correctly see as dishonest, corrupt and useless.
Saturday, January 2, 2010








American Disappointment
(2 comments) The American Dream is rightfully replaced by the American Disappointment as we finished a decade of zeros and nothings. Can Americans accept the ugly truth and find their national roots in revolution?
Saturday, December 5, 2009








Obama: Say One Term Is Enough
(1 comments) How wonderful if President Obama would have the courage to announce he would not run for a second term so that he could pursue true reforms without worrying about losing support from the usual wealthy and corporate elites. Otherwise he will continue to pursue terrible policies.
Thursday, November 19, 2009








From Subversive Talk to Revolutionary Results
Mickey Z. is a true political dissident with a remarkable history of good writing. Here is my review of his newest book.
Tuesday, November 3, 2009








What Physicians Know
(3 comments) Physicians seem to better appreciate than most citizens how awful private health insurance companies are. They like Medicare and think that it should be available to all Americans.
Thursday, October 15, 2009








Constitutional Hypocrisy
(2 comments) Amazingly, most Americans say they love and respect the US Constitution, yet so few know how and why Congress has stubbornly refused to obey a part of it, the part that could produce major reforms of our political and government system. Corruption blocks the path to killing the corruption.
Saturday, October 3, 2009








Will Obama Have Veto Courage?
(5 comments) Odds are pretty good that after some tortuous meetings and awful compromises by House and Senate bigwigs whatever health reform law is passed by Congress will not be close to what most thoughtful people want. Especially not what progressives and liberals wanted from a Democrat controlled Congress. Will President Obama act with integrity?
Thursday, August 13, 2009








9/11 Mind Swell
(1 comments) As the eighth anniversary of 9/11 approaches it is worth examining the 9/11 truth movement and whether it is accomplishing what needs to achieve.
Sunday, June 28, 2009








Vacation You Always Dreamed About
Learn about the best beach all inclusive resort: the Royal Plantation in Ocho Rios, Jamaica. I had the very best vacation ever at this small but most luxurious resort. Incredible service, food and pampering in lush tropical garden setting with peacocks running around.
Friday, June 26, 2009








Delusional Health Care Reform
(8 comments) The only real health care reform requires replacing the inefficient and profit driven private health insurance industry with a government run single payer insurance system. Problem is that this industry has corrupted Congress and the Obama administration.
Friday, May 15, 2009








Constitutional Rubbish
(12 comments) Americans need a civics lesson. And so do politicians. Of all the wrong and delusional thinking about the US Constitution the one that is most thoroughly incorrect and routinely used for political propaganda purposes is that there are three coequal branches of the federal government.
Wednesday, April 22, 2009








Rule of Law Vetoed by President Obama
(7 comments) Without looking backward the rule of law cannot be respected and implemented, making President Obama's logic unacceptable. Americans want political and financial sector rascals prosecuted. If not now, then when?
Friday, March 27, 2009








From Populist Rage to Revolution
(1 comments) Americans clearly are capable of being outraged. Missing, however, is a sustained, vibrant demand for deep reforms of our political and government system. All the venom aimed at AIG and its bonus-receiving employees served more as a distraction than a viable political strategy to reform our government.
Monday, March 9, 2009








Four Integrity Tests for President Obama
(1 comments) A great smile does not make a truth teller. A talker of change does not define a reformer. What if he is just another untrustworthy politician? What if he does not keep his promises? With these questions in mind, I have examined four areas where I find President Obama's behavior disappointing.
Thursday, February 12, 2009








Mesmerized by Melodic Rhetoric
Writer Hirschhorn speculates that worry about economic disaster is prompting Americans to arm themselves against future chaos. He advocates structural reforms through constitutional amendments.
Monday, February 2, 2009








Tax Solution to Wretched Greed
(7 comments) A law should be immediately passed that imposes a new special federal income tax of 99 percent on all income in excess of $500,000 annually for single taxpayers and $1 million for couples, starting for 2008 income. Call it a greed tax. Call it justice. Call it getting even for too many years of uncontrolled greed that has given the nation nothing but economic injustice and inequality, and given capitalism a very bad name.
Wednesday, January 7, 2009








Consumer Power Wasted
(11 comments) Americans must depend on themselves, not the government, to turn the rotten economy around. Consumer spending is the key. With nearly $9 trillion in cash sitting in bank and money market accounts, consumers have the power to be the fix they've been waiting for.
Friday, December 12, 2008








Illinois Citizens Deserve Corrupt Government
(2 comments) When Illinois voters rejected having a state constitution convention in this past election they believed the lies of corrupt status quo political forces. Shame on them. Like most Americans they have the delusional belief that they can keep electing Democrats or Republicans that will reform government. But all we get are more liars and criminals.
Sunday, November 30, 2008








George W. Bush Belongs In Prison
(7 comments) There is a compelling case for indicting George W. Bush and putting him in prison, not to get revenge, but to obtain justice and show the world that we truly believe in the rule of law that even presidents are not above.
Saturday, November 22, 2008








Unjust Deserts: Book Review
(2 comments) Research shows that inherited knowledge mostly explains why some people become rich, not their personal efforts. Public policy implication is that higher taxes on the rich are justified.
Wednesday, November 12, 2008








A New Political Party Is Needed
(31 comments) Set aside any Obama euphoria you feel. The other important news is that third-party presidential candidates had a miserable showing this year, totaling just over one percent of the grand total with 1.5 million votes nationwide, compared to some 123 million votes for Barack Obama and John McCain. Americans are not willing to voice their political discontent by voting for third-party presidential candidates.
Friday, November 7, 2008








The Anti-Incumbency Movement is Dead
(4 comments) Voting out congressional incumbents failed this year, showing the anti-incumbency movement to be a clear letdown. For some years many groups and their websites have been advocating voting out congressional incumbents as an effective means to reform government and make it work better. This year the retention rate was typical at 95.6 percent overall. Our political system is so rotten that anti-incumbent voting cannot succeed.
Thursday, October 30, 2008








Obama the Stalker
(6 comments) You cannot escape the Obama sales pitch wherever you are, whatever you watch, whatever you read. His campaign will go down in American history as the most successful advertising and marketing effort to sell a product. All that will be proven with the Obama presidency is that you can have a very intelligent person in the White House and not just an idiot like George W. Bush who ends up protecting the two-party plutocracy.
Sunday, October 19, 2008








If McCain Wins, Obama's Policies Get Implemented
(12 comments) Listen up progressives: consider this case for not voting for either Obama or McCain, but having the courage to vote against the two-party plutocracy.
Tuesday, October 14, 2008








When the Federal Government Fails the People
(1 comments) The hardest thing for Americans to do right now in this presidential election season is to fight distraction and, instead, focus on the failure of all three branches of the federal government. And also to resist the propaganda masquerading as patriotic obligation that voting will fundamentally fix the federal government.
Tuesday, October 7, 2008








McCain Considering Conceding Election Soon
(9 comments) In highly secret discussions John McCain is seeking feedback on the bold, historically unique idea of conceding the presidential election BEFORE Election Day! McCain believes This is the way for him to achieve a lasting legacy as a true American patriot. This and other arguments are happening in conversations with his closest, long-time supporters, including his wife, but not current campaign staff.
Friday, October 3, 2008








Shame! Shame! Come Back Shame.
Shame on them (the politicians) and shame on us (the public). We live in the United States of Shame. Why? Because everywhere we see nothing but disgrace, dishonor and infamy, yet a complete absence of shame. In a nation where religion supposedly plays such a big role, people seem to have used it to suppress shame and avoid blame.
Thursday, October 2, 2008








Book Review: No Innocent Bystanders
(3 comments) It is never easy to communicate wisdom. Even more difficult to do so in an engaging way that makes it very, very easy to read and understand. Mickey Z. has accomplished this difficult task in his new book No Innocent Bystanders. This book is designed to reach deep into a person's consciousness, pierce normal psychological defenses, and overcome a lifetime of facile rationalizations.
Monday, September 29, 2008








Eat Your Cats and Dogs
(3 comments) Still more lies and deceptions will surely hit us as the fear-selling two-party plutocracy works hard to convince us prior to the coming election that things have turned better. In reality, there is no reason whatsoever for thinking that the nation is back on the right track. Of all the many narcotic delusions filling people's heads the most dangerous and self-defeating is that we can vote our way out of this mess.
Monday, September 22, 2008








Our Republic Raped and Still No Revolution!
(14 comments) Ousting Democrats and Republicans is more justified and needed than removing the tyranny of the King of England. Our elected domestic tyranny operating as a plutocracy masquerading as a democracy has been raping our nation. Yet middle class victims seem more than willing to keep bending over and asking for more pain and insult as they fall hook, line and sinker for the lies of both Barack Obama and John McCain.
Wednesday, September 17, 2008








How to Celebrate Constitution Day
(3 comments) Today, September 17 is Constitution Day, but very, very few Americans know this or will celebrate it. If you think of yourself as a politically engaged, civic-minded and patriotic American, then I urge you to celebrate today by expanding your mind about a critically important but never-used part of our Constitution.
Monday, September 15, 2008








Can 2.5 Million People Be Wrong?
(4 comments) All kinds of liberals, Democrats, progressives and independents will slide willingly right down the delusion-tube thinking that they have discovered the Truth in Obama. I say: never have so many deluded themselves about so much so quickly based on nothing more than a whole lot of slick, smiling rhetoric. Making all this so easy is that McCain hardly looks honest, smart or competent; here comes lesser-evil voting to the rescue
Tuesday, September 9, 2008








Deception and Delusion: Dummies for Democracy
(6 comments) Democracy for dummies is what we have and what the majority deserve. For the rest of us the difficult challenge is to find ways to fight the political system that are not marginalized and only satisfy our egos. As long as you are an enthusiastic supporter of any Democrat or Republican you are a willing participant in our fake democracy.
Tuesday, September 2, 2008








Unintelligence in Federal Intelligence Agencies
(1 comments) About $3 billion annually is being provided to private contractor businesses that could be avoided by hiring government employees. This is incredible Bush administration fiscal insanity. Republicans used to focus on shrinking the federal government and its spending. But then it shifted because they saw how increased federal spending could be used to increase revenues to the corporate sector.
Saturday, August 30, 2008








Sometimes A Great Notion: With Palin McCain Ups Chances of Beating Obama
(7 comments) Though I could never vote for McCain, I applaud his choice of Sarah Palin as his vice president nominee. In many ways this choice was far more impressive than Obama's selection of Joe Biden. the selection of Biden was a betrayal to some very important positions and claims of Obama. In contrast, except for one relatively minor position, the selection of Palin was in sync with McCain's political philosophy and positions.
Wednesday, August 6, 2008








Working Poor Unready to Revolt
(9 comments) Once upon a time when governments no longer served most of their citizens it was the most economically disadvantaged that could be counted on to rebel against tyranny and injustice. Times have changed, for the worse, despite the spread of democracy. Forget all that nonsense about the proletariat. Most Americans use their faith in God or religion or conventional politicians to cope with bad economic times.