Articles Listed By Date List By Popularity
Tuesday, May 21, 2013








Tales in a Kabul Restaurant
(5 comments) It's one thing to chronicle sparse details about these U.S. led NATO attacks. It's quite another to sit across from Afghan men as they try, having broken down in tears, to regain sufficient composure to finish telling us their stories. "What can we do," they asked, "when both sides are targeting us?"
Sunday, January 13, 2013








Afghan Peace Volunteer: Drones Bury Beautiful Lives
(2 comments) Drones don't bring peace. They kill human beings. Drones bring nothing but bombs. They burn the lives of the people. People can't move around freely. In the nights, people are afraid. Drones don't protect the people of Afghanistan. Instead, drones kill the people of Afghanistan. You hear in the news and reports that every day, families, children and women are killed. Do you call this safety?
Saturday, December 1, 2012








Truth and Trauma in Gaza
(6 comments) The Israeli military claimed it had collapsed the building in hope of assassinating an unspecified visitor to the home; thus, any massive civilian death toll is justifiable by the merest hint of a military target. Qassam rockets killing one Israeli a year are terrorism, but deliberate attacks to collapse buildings on whole families are not.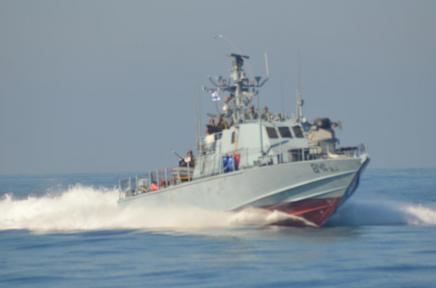 Friday, November 30, 2012








Refusing to Acquiesce in Gaza :Observations after Operation "Pillar of Cloud"
(2 comments) The wounds from operation "Pillar of Cloud" are obvious and the stories we have heard are tragic, but a spirit of resilience and determination is equally visible in the eyes of the families we have visited. Last night, Gazans were in the streets celebrating the UN General Assembly's decision to upgrade Palestine's status to a non-member observer state.
Wednesday, October 31, 2012








Survival and Dignity in an Afghan Winter
(1 comments) In this season of stale appeals to support the supposed lesser of two evils, Kathy Kelly reminds us of the actual cost Afghan women and children and their families are paying for Barack Obama's decision to continue the war in Afghanistan at least till 2014. It's a set of facts that ought to be constantly before us --- how will our votes and our actions after this election impact their struggles for dignity and survival?
Friday, October 26, 2012








A Lesson in Hospitality by Cathy Breen
(1 comments) I have just returned to Najaf after spending some days in Karbala visiting a good friend of ours there and getting to know his dear family. In both my going from and my returning to Najaf, I was moved by the sight of pilgrims walking on the side of the road to Karbala.
Sunday, September 2, 2012








Farzana, "2 Million Friends' and a Ceasefire in Afghanistan
"Why do the women of the world believe that guns and bombs which kill can promote women's rights in Afghanistan?" Part of Farzana's dream for the war to end will be enthusiastically pursued through the "2 Million Friends' campaign for peace, a campaign of Farzana and the Afghan Peace Volunteers to find "2 Million Friends' around the world to organize activities on December 10 calling for a ceasefire in Afghanistan.
Tuesday, August 21, 2012








Thirsting for Justice
(2 comments) My friends at MECA and the Thirsting for Justice Campaign have invited us all to become more sensitive to the plight of Gazans and Palestinians throughout the West Bank, as they try to believe that we are all part of one another, that we all have the same blood and water running through our veins.
Tuesday, August 7, 2012








Why Afghanistan Can't Wait
Real strength asserts itself - in small work, repeated a thousand fold, by people like the Afghan Peace Volunteers -- in tutoring a crowd of children, in helping a desperate mother win the right to feed her family, in calling on worldwide solidarity behind a U.N.-imposed ceasefire for the U.S. and Taliban - in small actions we invite the world to emulate the torrent that erodes walls.
Sunday, July 22, 2012








The Sky as it Falls
I'm privileged to watch young and vulnerable practitioners of peacemaking risk their own safety to advocate for those even less safe. And poverty, which descends from war, which engenders war, equals danger as surely as war does. Now the same organizers will be traveling across the United States as the Caravan for Peace, calling for an end to drug wars and military wars.
Monday, July 2, 2012








The Longest War: Overcoming Lies and Indifference
(2 comments) With eyes wide open, willing to look in the mirror, we must persist with the tasks of education and outreach, looking for nonviolent means to take risks commensurate to the crimes being committed in our name.
Sunday, July 1, 2012








Seeking a Visa for Dr. Wee Teck Young, Peace Activist
The actions and choices which have earned peace activist Dr. Wee Teck Young his well-deserved award are probably the same factors that persuaded U.S. consular officials to deny him entry to the United States. The question is whether we can be a voice to affirm that his work has value in the United States, where awareness of the costs of war, and of the lives of ordinary Afghans, is desperately needed.
Monday, June 5, 2006








Learning from the Courage of Ali-- Right Livelihood
Ali, an 11 year old boy was severely injured by accident. While he was climbing a high voltage tower, the power was turned on. Electricity surged through his body, leaving him armless. It seemed a miracle that he survived. He is bright, energetic, and thoroughly engaging. Brian Wilson was similarly maimed, but by intentional US military action on US soil.