Articles Listed By Date List By Popularity
Wednesday, September 7, 2016 (3 comments)









Old Cold Warriors Cool to New Cold War To the surprise many, some old Cold Warriors, including Zbigniew Brzezinski, are cooling to the idea of a New Cold War with Russia and China, recognizing that cooperation makes more sense than confrontation, notes Kathy Kelly.
Tuesday, September 6, 2016









A Good Beginning It seems that some who have the ears of U.S. elite decision-makers are at least shifting away from wishing to provoke wars with Russia and China.
Sunday, January 3, 2016









Visits and Conversations in a Kabul Winter The path out of war seems to involve creating peace where we can, in earnest community with people whose basic needs aren't met. As the APVs put it, it involves creating a green and equal world, acting conscientiously to abolish war.
Saturday, October 10, 2015 (3 comments)









The Obscenity of Our War Doctors Without Borders has demanded a transparent, independent investigation, assembled by a legitimate international body and without direct involvement by the U.S. or by any other warring party in the Afghan conflict. If such an investigation occurs, and is able to confirm that this was a deliberate, or else a murderously neglectful war crime, how many Americans will ever learn of the verdict?
Monday, September 21, 2015 (1 comments)









Predators, Near and Far
Wednesday, September 16, 2015 (1 comments)









Which Side Are We On?
Monday, August 24, 2015









Let It Shine Imagine children lustily singing the above lines which eventually became a civil rights anthem. Their innocence and happy resolve enlightens us. Yes! In the face of wars, refugee crises, weapon proliferation and unaddressed climate change impacts, let us echo the common sense of children. Let goodness shine.
Wednesday, August 19, 2015









Replanting Beata said that she and her community have tried traditional forms of activism, to no avail, and so now they try their form of activism which involves praying to the spirits. They pray to the spirits for the politicians and they wish the politicians would pray to their ancestral spirits.
Tuesday, June 9, 2015









Fear and Learning in Kabul Essentially, when Voices members go to Kabul, our "work" is to listen to and learn from our hosts and take back their stories of war to the relatively peaceful lands whose actions had brought that war down upon them.
Wednesday, April 15, 2015









The Storm Is Over government's promises to aid small towns with "prison money" often ring false.
Sunday, April 5, 2015 (1 comments)









Reasons for Despair and Hope This year, Holy Week -- marking the crucifixion of Jesus -- coincides with the anniversary of Martin Luther King Jr.'s murder on April 4, 1968, with some Christians seeing many reasons to despair and a few reasons to hope, as Kathy Kelly explains from her cell in a Kentucky federal prison serving a sentence for anti-war activism.
Friday, March 20, 2015









Crosscurrents U.S. people were forced to remember the guarantee offered by the Universal Declaration of Human Rights , entered into as a treaty obligation by world nations after WWII, that access to water is an inalienable human right. All over the world, water scarcity is becoming a dire threat to the possibility of, as Prof. Noam Chomsky phrases it, decent human survival.
Monday, March 16, 2015 (2 comments)









The Not So Land of the Free The United States may be the least self-aware nation on earth, condemning other countries for repressive policies and calling itself the "land of the free" while locking up citizens in staggering numbers often for minor, non-violent offenses, as anti-war activist Kathy Kelly sees while serving time in federal prison.
Monday, March 9, 2015 (9 comments)









Report from prison: Possibility of Escape U.S. state and federal prison populations have risen, since 1988, from 600,000 to an estimated 1,600,000 in 2012. This trend shows inhumane behavior on the part of lawmakers and myriads of employees who benefit from the so-called "criminal justice" system. But our entire society bears responsibility for what now can aptly be labeled a "prison-industrial complex.
Friday, February 20, 2015 (3 comments)









The Front Page Rule After a week here in FMC Lexington Satellite camp, a federal prison in Kentucky, I started catching up on national and international news... and thoughts on drones
Friday, January 23, 2015 (1 comments)









A Future in Prison Kathy Kelly is reporting to prison tomorrow. She explains, "In December, 2014, Judge Matt Whitworth sentenced me to three months in federal prison after Georgia Walker and I had attempted to deliver a loaf of bread and a letter to the commander of Whiteman Air Force base, asking him to stop his troops from piloting lethal drone flights over Afghanistan from within the base."
Tuesday, December 30, 2014 (2 comments)









To Successfully Deal with the Challenge of the Islamic State, the U.S. Must Accept that the Neo-Colonial Era Is Over. It is now past time for the USA & other world powers to recognize that the age of neo-colonial military, political and economic domination, especially in the Islamic Middle East, is decisively coming to a close. Attempts to maintain it by military force have been disastrous. There are powerful cultural currents and political forces in motion in the Middle East that simply will not tolerate military and political domination.
Tuesday, October 7, 2014 (1 comments)









Challenging Drone Warfare in a U.S. Court On October 7, 2014, Kathy Kelly and Georgia Walker appeared before Judge Matt Whitworth in Jefferson City, MO, federal court on a charge of criminal trespass to a military facility. The charge was based on their participation, at Whiteman Air Force Base, in a June 1st 2014 rally protesting drone warfare.
Friday, July 11, 2014 (1 comments)









Bowe Bergdahl and the Voice of War War -- this war and the many others like it -- has changed us. It demands that a young man brutalized in captivity, that over a hundred of his counterparts brutalized daily in Guantanamo, never meet with any compassion from us ever again.
Monday, April 14, 2014









We Don't Want You to Swim in the River leaving people with nothing when you have everything is as serious a crime as shooting them.
Friday, February 28, 2014









Women's Liberation at Barefoot College A few months ago, the Afghan Peace Volunteers began planning to send a small delegation of young women to India as guests of Barefoot College , a renowned initiative that uses village wisdom, local knowledge and practical skills available in the rural areas to improve villagers' lives.
Monday, January 20, 2014









For Whom the Bell Tolls This month, from Atlanta, GA, the King Center announced its "Choose Nonviolence" campaign, a call on people to incorporate the symbolism of bell-ringing into their Martin Luther King Holiday observance, as a means of showing their commitment to Dr. King's value of nonviolence in resolving terrible issues of inequality, discrimination and poverty here at home. The call was heard in Kabul, Afghanistan.
Tuesday, May 21, 2013 (5 comments)









Tales in a Kabul Restaurant It's one thing to chronicle sparse details about these U.S. led NATO attacks. It's quite another to sit across from Afghan men as they try, having broken down in tears, to regain sufficient composure to finish telling us their stories. "What can we do," they asked, "when both sides are targeting us?"
Sunday, January 13, 2013 (2 comments)









Afghan Peace Volunteer: Drones Bury Beautiful Lives Drones don't bring peace. They kill human beings. Drones bring nothing but bombs. They burn the lives of the people. People can't move around freely. In the nights, people are afraid. Drones don't protect the people of Afghanistan. Instead, drones kill the people of Afghanistan. You hear in the news and reports that every day, families, children and women are killed. Do you call this safety?
Saturday, December 1, 2012 (6 comments)









Truth and Trauma in Gaza The Israeli military claimed it had collapsed the building in hope of assassinating an unspecified visitor to the home; thus, any massive civilian death toll is justifiable by the merest hint of a military target. Qassam rockets killing one Israeli a year are terrorism, but deliberate attacks to collapse buildings on whole families are not.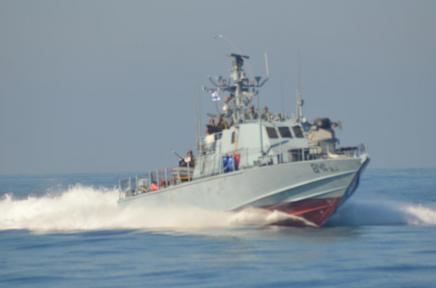 Friday, November 30, 2012 (2 comments)









Refusing to Acquiesce in Gaza :Observations after Operation "Pillar of Cloud" The wounds from operation "Pillar of Cloud" are obvious and the stories we have heard are tragic, but a spirit of resilience and determination is equally visible in the eyes of the families we have visited. Last night, Gazans were in the streets celebrating the UN General Assembly's decision to upgrade Palestine's status to a non-member observer state.
Wednesday, October 31, 2012 (1 comments)









Survival and Dignity in an Afghan Winter In this season of stale appeals to support the supposed lesser of two evils, Kathy Kelly reminds us of the actual cost Afghan women and children and their families are paying for Barack Obama's decision to continue the war in Afghanistan at least till 2014. It's a set of facts that ought to be constantly before us --- how will our votes and our actions after this election impact their struggles for dignity and survival?
Friday, October 26, 2012 (1 comments)









A Lesson in Hospitality by Cathy Breen I have just returned to Najaf after spending some days in Karbala visiting a good friend of ours there and getting to know his dear family. In both my going from and my returning to Najaf, I was moved by the sight of pilgrims walking on the side of the road to Karbala.
Sunday, September 2, 2012









Farzana, "2 Million Friends' and a Ceasefire in Afghanistan "Why do the women of the world believe that guns and bombs which kill can promote women's rights in Afghanistan?" Part of Farzana's dream for the war to end will be enthusiastically pursued through the "2 Million Friends' campaign for peace, a campaign of Farzana and the Afghan Peace Volunteers to find "2 Million Friends' around the world to organize activities on December 10 calling for a ceasefire in Afghanistan.
Tuesday, August 21, 2012 (2 comments)









Thirsting for Justice My friends at MECA and the Thirsting for Justice Campaign have invited us all to become more sensitive to the plight of Gazans and Palestinians throughout the West Bank, as they try to believe that we are all part of one another, that we all have the same blood and water running through our veins.
Tuesday, August 7, 2012









Why Afghanistan Can't Wait Real strength asserts itself - in small work, repeated a thousand fold, by people like the Afghan Peace Volunteers -- in tutoring a crowd of children, in helping a desperate mother win the right to feed her family, in calling on worldwide solidarity behind a U.N.-imposed ceasefire for the U.S. and Taliban - in small actions we invite the world to emulate the torrent that erodes walls.
Sunday, July 22, 2012









The Sky as it Falls I'm privileged to watch young and vulnerable practitioners of peacemaking risk their own safety to advocate for those even less safe. And poverty, which descends from war, which engenders war, equals danger as surely as war does. Now the same organizers will be traveling across the United States as the Caravan for Peace, calling for an end to drug wars and military wars.
Monday, July 2, 2012 (2 comments)









The Longest War: Overcoming Lies and Indifference With eyes wide open, willing to look in the mirror, we must persist with the tasks of education and outreach, looking for nonviolent means to take risks commensurate to the crimes being committed in our name.
Sunday, July 1, 2012









Seeking a Visa for Dr. Wee Teck Young, Peace Activist The actions and choices which have earned peace activist Dr. Wee Teck Young his well-deserved award are probably the same factors that persuaded U.S. consular officials to deny him entry to the United States. The question is whether we can be a voice to affirm that his work has value in the United States, where awareness of the costs of war, and of the lives of ordinary Afghans, is desperately needed.
Monday, June 5, 2006









Learning from the Courage of Ali-- Right Livelihood Ali, an 11 year old boy was severely injured by accident. While he was climbing a high voltage tower, the power was turned on. Electricity surged through his body, leaving him armless. It seemed a miracle that he survived. He is bright, energetic, and thoroughly engaging. Brian Wilson was similarly maimed, but by intentional US military action on US soil.