Articles Listed By Date List By Popularity
Page 1 of 16 First Back Next 2 3 4 5 6 7 8 9 10 View All
Wednesday, October 26, 2016









Does The Russian Government Have A Reality Disconnect? The rise of the American neoconservatives and their doctrine of US world hegemony has given the United States the expansionist ideology formerly attributed to the Soviets. Only this time the expansionist ideology is real. Yet, Russia's foreign minister, Lavrov, said today that "we [the US and Russia] have no ideological differences which make the Cold War inevitable."
Tuesday, October 25, 2016









Election Potpourri --The Presstitutes Have Set Up The Election To Be Stolen Millions of Americans have lost their jobs, their careers, their hopes, because corrupt bought-and-paid-for-Washington enabled Globalism to send the futures of the American people to China and India. Millions of Americans lost their homes, because the corrupt Federal Reserve came down on the side of five "banks too big to fail" at the expense of the American people.
Monday, October 24, 2016









By Cooperating With Washington On Syria, Russia Walked Into A Trap The Russians are aware and disturbed that Washington has made the situation between the US and Russia more dangerous than during the Cold War. Vladimir Putin himself has stated that the West does not hear his warnings. In an effort to avoid war, Putin wrings everything possible out of diplomacy. He enters into agreements with Washington that he must know will not be kept.
Friday, October 21, 2016









Rigged Elections Are An American Tradition Stolen elections are the American tradition. Elections are stolen at every level -- state, local, and federal. Chicago Mayor Richard J. Daley's theft of the Chicago and, thereby, Illinois vote for John F. Kennedy is legendary. The Republican US Supreme Court's theft of the 2000 presidential election from Al Gore by preventing the Florida vote recount is another legendary example.
Thursday, October 20, 2016









Hillary's War Crime All sorts of lies were told about Gaddafi and Libya, just as lies were told about Saddam Hussein and are told today about Syria and Russia. A British Parliamentary Report concluded unambiguously that the Western peoples were fed lies by their governments in order to gain acceptance for the destruction of Libya, and that Libya was destroyed because Gaddafi was regarded as an obstacle to Western hegemony.
Wednesday, October 19, 2016









Hillary is running against locker room talk and the Russians Would you rather face a situation in which a few women were groped, or be vaporized in nuclear war? If you don't know the correct answer, you are too stupid to be alive. Are the American women really going to elect Hillary as a rebuff to Trump's lewd talk? If so, they will confirm that it was a mistake to give women the vote, although there will be no one left alive to record the mistake in the history books.
Monday, October 17, 2016









The Real Humanitarian Crisis Is Not Aleppo No one has asked why the US is determined to overthrow a democratically elected Syrian government that is supported by the Syrian people. No one has asked why Obama is empowered to remove the president of Syria by siccing US-supplied jihadists, which the presstitutes misrepresent as "moderate rebels," on the Syrian people. Washington, of course, has no acceptable answer to the question, and that is why it is not asked.
Thursday, October 13, 2016









Regime Change In The Philippines President Rodrigo Duterte has indicated that he intends a more independent foreign policy. He has announced upcoming visits to China and Russia, and his foreign minister has declared that it is time for the Philippines to end its subservience to Washington. In this sense, regime change has already occurred.
Wednesday, October 5, 2016









Washington Leads The World To War What must the world think watching the US presidential campaign? Over time US political campaigns have become more unreal and less related to voters' concerns, but the current one is so unreal as to be absurd.
Friday, September 30, 2016









Bring Back The Cold War There can be no cooperation between the US and Russia over Syria, because the two government's goals are entirely different. Russia wants to defeat ISIS, and the US wants to use ISIS to overthrow Assad. This should be clear to the Russians. Yet they still enter into "agreements" that Washington has no intention of keeping.
Wednesday, September 28, 2016









Can Russia Learn From Brazil's Fate? Putin is a careful and thoughtful leader of Russia, but he is not an economist. He has confidence in neoliberal Elvira Nabiulina, Washington's choice to head the Russian central bank. Nabiuina believes that the assault on the ruble is due to impersonal "global market forces," not to Washington's financial clout.
Sunday, September 25, 2016









He Who Hesitates Is Lost And Russia Hesitated Russia had a victory for Syria and democracy in its hands, but Putin lacked the decisiveness of a Napoleon or a Stalin and let his victory slip away as a result of false hopes that Washington could be trusted. Now a Russian/Syrian victory would require driving the Turks and Americans out of Syria.
Monday, September 19, 2016









Will Russia Surrender? If the Russian government has finally arrived at the conclusion that Washington is determined to destroy political stability in Syria and to replace it with chaos, it has taken a long time. The Russian government has studiously avoided this conclusion, because once diplomacy is acknowledged as useless, force confronts force. In today's context that means thermo-nuclear war and the end of life on Earth.
Sunday, September 18, 2016









Russia Has No Partners In The West It is a mystery that the Russian government believes Washington and Moscow have any common interest in the outcome in Syria. Washington's interest is to remove Assad and put Syria into the chaos that rules in Libya and Iraq. Russia's interest is to stabalize Syria as a bulwark against the spread of jihadism. the Russian government thinks Washington is a "partner" with whom it has common interests. Go figure.
Friday, September 16, 2016









Western Media Credibility In Free Fall Collapse As the print and TV media in the 21st century are firmly aligned with the government, the trust in government spills over into trust of the media that is serving the government. As the generation of Democrats enculturated with this mythology die off, Democratic trust rates will plummet toward Republican levels.
Saturday, September 10, 2016









9/11: 15 Years Of A Transparent Lie 9/11 was used by the US government to launch wars that have destroyed in whole or part seven countries, killing millions of peoples and producing millions of refugees. 9/11 was also used to create an American police state, which is a far greater threat to freedom and democracy than Muslim terrorism.
Wednesday, September 7, 2016









The Tide is Turning: The Official Story Is Now The Conspiracy Theory The US government has plentiful video evidence of the 9/11 attack on the Pentagon but refuses to release the evidence that it says support its story. Similarly, the French federal government has prohibited Nice authorities from releasing the security camera videos of the Nice truck attack and has ordered the video evidence destroyed. How can we believe governments that refuse to show us the hard evidence?
Monday, September 5, 2016









Labor Day? Today we have one party with two heads. The competition between the parties is about which party gets to be the prostitute for the capitalists for the next political term. As Democrats and Republicans swap the prostitute function back and forth, neither party has an incentive to do anything different.
Friday, September 2, 2016









About The Dumbed-Down New York Times When a country's newspaper of record is only a propaganda organ, what becomes of public discourse? What happens to the ability of free speech to constrain the government and to hold government accountable to the truth? Obviously, these foundational principles of American democracy cannot be performed by a media that serves as a ministry of propaganda.
Wednesday, August 31, 2016









Are You a Mind-Controlled CIA Stooge? With the public mind programmed to ridicule "conspiracy kooks," even in the case of suspicious events such as 9/11, the government can destroy evidence, ignore prescribed procedures, delay an investigation, and then form a political committee to put its imprimatur on the official story.
Monday, August 29, 2016









Can Americans Overthrow The Evil That Rules Them? That it was the Democrats -- allegedly the party of the people -- who first took the choice away from the people is astonishing. Much information indicates that Bernie Sanders actually won the Democratic presidential nomination but was denied it by vote fraud and "super delegates." This is politics in America -- totally corrupt. Chris Hedges might be right: nothing can change without revolution.
Friday, August 26, 2016









The US: A Dead Nation Walking It is in times of tension that false warnings are believed and miscalculations occur. In the interest of life on earth, Washington should be de-escalating tensions with Russia, not building them. So far there is no sign that the Neoconservatives are willing to give up their hegemonic agenda for the sake of life on earth.
Tuesday, August 23, 2016









Hats Off To Mother Jones Republicans learned to use libertarian "free market" ideologues in order to feather their own nests. Privatization, favored by libertarians, is the Republican way of turning public functions into million dollar businesses for themselves and their friends. In the case of the armed forces, the privatized parts of the US military are multi-billion dollar businesses.
Monday, August 22, 2016









The Genocide of a Land Justice is not a thriving characteristic of the Israeli government, US foreign policy, or the media. The United Nations has produced report after report documenting the extermination of a people, but is powerless to act because of Washington's veto. Propaganda is turning truth-tellers into "conspiracy theorists" and "domestic extremists."
Sunday, August 21, 2016









The Aleppo Poster Child Let us not forget that Washington's determination to overthrow the Syrian government has brought many deaths to Syrians of all age groups. Washington alone is responsible for the deaths. The evil Obama regime has stated over and over that "Assad must go" and is prepared to destroy the country and much of the population in order to get rid of him.
Sunday, August 21, 2016









Can Russia Survive Washington's Challenge? Erdogan will not want to align with Russia if he thinks Russia is not up to Washington's challenge. Erdogan sees Putin endlessly asking for Washington's cooperation, and Erdogan understands that Washington sees this as a sign of Russian weakness. The real danger for Russia lies in Russia's desire for Western acceptance. As long as Russians have this desire, they are a doomed people.
Friday, August 19, 2016









What Became of the Left? Today we need a left-wing far more desperately than we did when we had one. Today governments considered democratic have the powers of a dictatorship. In the United States, for example, habeas corpus has been erased from both law and Constitution. Even worse, White House officials can create lists of citizens to be murdered without due process of law. These are the powers of a dictator.
Wednesday, August 17, 2016









Will Human Evil Destroy Life On Earth? The environmental destruction, together with hunting or poaching by those who regard it as manly or profitable to kill a magnificent animal, is leading to the rapid extermination of this beautiful animal. Soon tigers will only exist as exhibits in zoos. The same is happening to lions, cheetahs, leopards, rhinos, elephants, bobcats, wolves, bears, birds, butterflies, honey bees. You name it.
Friday, August 12, 2016









Rethinking The Cold War ... and the new one Americans are Creatures of The Matrix created by their own propagandists. Americans see imaginary threats, not real ones. What the Russians and Chinese see are a people too brainwashed and ignorant to be of any support for peace. They see war coming and are preparing for it.
Thursday, August 11, 2016









Russia's Weakness Is Its Economic Policy Despite these overt hostile moves against Russia, Russian neoliberals still believe that the economic policies that Washington urges on Russia are in Russia's interest, not intended to gain control of its economy. Hooking Russia's fate to Western hegemony under these conditions would doom Russian sovereignty.
Thursday, August 11, 2016









The Stench of Raw Propaganda In Iraq Washington was fighting ISIS, because ISIS was overthrowing Washington's puppet in Iraq. However, in Syria Washington was supporting ISIS, often characterizing ISIS as "moderates" fighting to bring democracy to Syria. Now that ISIS is on the verge of total defeat in Syria, Washington's whores among the "experts" want Russia punished for blocking Washington's overthrow of Syria.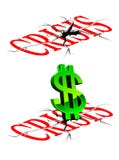 Wednesday, August 10, 2016









How Long Can Economic Reality Be Ignored? The reason that Americans have no income from their savings is that public authorities put the welfare of a handful of "banks too big to fail" above the welfare of the American people. The enormous liquidity created by the Federal Reserve has gone into the financial system where it has driven up the prices of financial instruments. There has been a stock market recovery but not an economic recovery.
Saturday, August 6, 2016









Another Phony Jobs Report Even if we assume that 255,000 jobs were created in July, the news remains bad, because the jobs claimed are mainly lowly paid part time jobs without benefits and provide insufficient income to support an independent existence. This is why so many employed young people continue to live at home with their parents.
Friday, August 5, 2016









Behold, a Pale Horse; its Rider's Name Was Death...and Hell Followed Him Where is the question: "Why, Mr. President, did Washington introduce 15 years of massive and ongoing violence into the Middle East and then expect us to believe that it was the fault of someone else?" If Helen Thomas were there, she would ask the relevant questions. But the American press corps are merely an audience that validates the false reality spun by Washington by accepting it without question.
Thursday, August 4, 2016









Fissures in the Empire Washington has raised the cost of being a member of its Empire too high. Vassals such as France and Germany are beginning to exercise independent policies toward Russia. Observing the cracks in its Empire, Washington has decided to bind its vassals to Washington with terror.
Wednesday, August 3, 2016









American Horror Story: How Democrats Found A Russian Boogeyman In Hillary's E-Mails Democrats are looking for a boogeyman, for somebody to shift the blame away from them. They don't even realize that their allegations make Russia look like a cyber superpower. Well, Russia may be a cyber superpower, but we all know that Clinton's e-mails did not reach WikiLeaks via Russia. It's just something Clinton operatives made up.
Monday, August 1, 2016









Human Rights Watch Reports That US Government Tortured Children The "beacon of hope" is now recklessly and irresponsibly threatening two nuclear powers -- Russia and China -- with military encirclement justified with the most blatant and transparent lies. We hear the propaganda 24/7. Even the "liberal" NPR specializes in telling lies about Russia. Is it hopeful to convince two nuclear powers that the US is preparing to attack?
Friday, July 29, 2016









The Democratic Party No Longer Exists How long can Russia, and China, wait before they conclude that they have to pre-empt the coming attack from Washington? Does anyone, even stupid Americans, think that once Russia and China are convinced that they are targets for attack that they will just sit there and await the attack?
Wednesday, July 27, 2016









Is Europe Doomed By Vassalage To Washington? If the European peoples can come to their senses, free themselves from The Matrix that Washington has imposed on them, and revolt against Washington's agents who control them, the European peoples can save their own lives and the lives of the rest of us.
Tuesday, July 26, 2016









The Atlantic Council: The Marketing Arm of the Military/Security Complex The zionist neocons get away with their warmongering because it is profitable for the US military/security complex. Whereas the crazed neocons want real war, the military/security complex only wants the propaganda threat of war. In capitalist regimes everything is for sale: honor, integrity, justice, truth. Everything is reduced to the filthy lucre.
Monday, July 25, 2016









30 Seconds To Midnight The mere existence of nuclear weapons means the nonexistence of life on earth. It will happen sooner or later. To raise the risk as the crazed American government is doing with irresponsible provocations of the Russians and Chinese is the ultimate criminal act. There is no greater threat to human rights than to endanger all life.
Sunday, July 24, 2016









Armageddon Approaches Russian Foreign Minister Sergey Lavrov has expressed his frustration with Washington's reliance on force and coercion instead of diplomacy. It is reckless for Washington to convince Russia that diplomacy is a dead end without promise. When the Russians reach that conclusion, force will confront force.
Friday, July 22, 2016









JFK Turned to Peace and Was Assassinated once in the Oval Office, Kennedy witnessed the extreme risks that US military leadership was willing to impose on American lives in behalf of a war than no one needed. He realized that the US military-security complex was as great a threat to life as the Soviets. He understood that tensions between the two nuclear powers had to be defused, not increased.
Friday, July 22, 2016









French Anti-Terrorist Police Demand Destruction Of Nice Evidence Whenever you see evidence withheld, destroyed, and demands for destruction of evidence as the French Anti-Terrorist police are demanding of city authorities in Nice, the safest conclusion is that the evidence is damning for the official story.
Thursday, July 21, 2016









Is the Saudi 9/11 Story Part Of The Deception? The official 9/11 story has taken too many hits to remain standing. The collapse of Building 7, which, if memory serves, was not mentioned at all in the 9/11 Commission Report, has been proven to have been a controlled demolition. Building 7 collapsed at free-fall acceleration, which can only be achieved with controlled demolition.
Tuesday, July 19, 2016









The Police Are Victimized By Their Training Killings by police have gone on too long. The killings are too gratuitous, and the police have largely escaped accountability for actions that, if committed by private citizens, would result in life imprisonment or the death penalty. There has been no accountability, because the police unions and the white community rush to the defense of the police.
Monday, July 18, 2016









Nice Brings To Mind Operation Gladio It looks like a permanent state of martial law in France will be one consequence. This shutdown of society will also dispose of the protests against capitalist puppet Hollande's repeal of France's labor protections. Those protesting the take-back of their hard-earned rights will be closed down under the martial law.
Sunday, July 17, 2016









MH-17: Russia Convicted By Propaganda, Not Evidence Only Washington, whose presstitutes can be relied on to control the explanations for Washington, and Washington's vassal in Kiev had anything to gain from downing the airliner. Whether intentional or an accident, the downing of MH-17 was used to blacken Russia and to convince the EU to go along with Washington's economic sanctions and military moves against Russia.
Sunday, July 17, 2016









Washington Is Politicizing The Olympics Again Washington and its Canadian vassal are trying to use a Western media-created Russian athletic doping scandal to ban Russian participation in the Olympic games in Brazil. Washington and Canada are pressuring other countries to get on board with Washington's vendetta against Russia. The vendetta is conducted under the cover of "protecting clean athletics."
Wednesday, July 13, 2016









Gestapo America Comey wants the unconstitutional power to demand from the providers of telephone and Internet services all records and information about you. These demands are not to be subject to oversight by courts, and the communication companies that serve you are prohibited from telling you that all of your information has been given to the FBI.
Tuesday, July 12, 2016









Vladimir Putin Is The Only Leader The West Has Putin does not want war. He is doing everything in his power to avoid it. But Putin is not going to surrender Russia to Washington. The trip-point of World War III will be the installation of Washington's missiles in Poland and Romania. Whatever the evil men and women in Washington who are gambling with the life of the planet think, Russia is not going to accept these missiles.
Monday, July 11, 2016









Police Murder Because They Are Trained To Murder We know that the police have been, or are being, militarized. They are armed with weapons of war that hitherto have been used only on battlefields. We don't know why police are armed in this way, as such weapons are not necessary for policing the American public and are not used in police work anywhere except in Israeli-occupied Palestine.
Sunday, July 10, 2016









Why Dallas Happened Police violence is also out of control because of the revolution in police training which teaches police to protect themselves and to subdue the suspect regardless of cost. A number of former police officers have told me that the reason they gave up the occupation is that today police are being trained to be killers like soldiers.
Friday, July 8, 2016









Are You Planning Your Retirement? Forget About It. You Won't Survive To Experience It. After squandering many of Russia's opportunities in hopes of diplomacy, Vladimir Putin now sees the West for what it is: An immoral, power-crazed entity that will destroy the planet before it gives up its goal of hegemony over the entirety of the Earth. Why should the "indispensable, exceptional people" settle for anything less than hegemony over the world?
Thursday, July 7, 2016









Voters Have Heavy Responsibility In November The Democratic Party, formerly a defender of the common man, now competes with the Republican Party as an agent of the One Percent. Jimmy Carter was the last Democrat, and Ronald Reagan the last Republican, whose concerns encompassed ordinary folks.
Thursday, July 7, 2016









More Obscuration From The British Establishment Sir John Chilcot's assigned task under the guise of an "impartial inquiry" was to absolve former UK PM and war criminal Tony Blair not of all responsibility but of all responsibility deserving of prosecution. Sir John's report is akin to FBI director Comey's report on Hillary: They did it but they didn't do it enough to be prosecuted.
Sunday, July 3, 2016









This Is How They Protect Us! This is America today. We are forced to pay for our own brutilization by a criminal element that has taken refuge in "security" that "protects us." We are in far more danger from the security forces allegedly protecting us than we are from terrorists. Indeed, the security forces are the terrorists.
Sunday, July 3, 2016









America Destroyed When I was young, America still existed. No more. Not even the blather from the 4th of July can hide the obvious fact. The young do not know that they have lost their country, because they are born into a time when the country is lost. To them that is normalcy. They are too busy texting, often intimately, on social media to be aware of the fate that awaits them, lost as they are in their insouciance.
Wednesday, June 29, 2016









The Collapse of Western Democracy The view now established in the West is that the people are not qualified to make political decisions. The position of the opponents of Brexit is clear: it simply is not a matter for the British people whether their sovereignty is given away to an unaccountable commission in Brussels. Martin Schultz, President of the EU Parliament, puts it clearly: "It is not the EU philosophy that the crowd can decide its fate."
Saturday, June 25, 2016









Despite the Vote, the Odds Are Against Britain Leaving the EU Enough of the British people resisted the brainwashing and controlled debate to grasp the real issues: sovereignty, accountable government, financial independence, freedom from involvement in Washington's wars and conflict with Russia. The British people should not be so naive as to think that their vote settles the matter. The fight has only begun.