Articles Listed By Date List By Popularity
Page 1 of 3 First Back Next 2 3 View All
Sunday, January 15, 2017 (5 comments)









A Future For The Democratic Party? The Democratic Party survives intact, having marginalized Bernie Sanders's liberal effort to restructure it. Ironically, its structural survival is its greatest weakness. As a consequence it will just plod along, stuck in its rut. All things being equal this might condemn the Democrats to minority status for a long time.
Wednesday, January 4, 2017 (1 comments)









Netanyahu -- Running from the Law UNSC Resolution 2234 told the Israeli government that it is obliged to follow the rule of law -- in this case international law. Mr. Netanyahu's response was to repudiate that law. Thus, the Israeli prime minister ran from the law -- something outlaws do.
Monday, January 2, 2017









Running from the Law What is missing from these responses to Netanyahu's tantrum is any public recognition of the main point of Resolution 2234. That is the fact that Israel stands in violation of the rule of law. And by doing so for decades, the Zionist state has eroded the force of international law generally. No state leader, including those who directly voted for the resolution at the U.N., has deigned to follow up on this point publicly.
Friday, December 23, 2016 (1 comments)









How to Destroy a Planet One of the subjects on which Trump's ignorance stands out is environmental protection -- the rubric under which comes the effort to save the planet from global warming. This warming process is a scientific fact and the subject of the 2015 Paris Agreement on climate change. those who voted for Trump never considered the criminal nature of promoting global warming.
Tuesday, December 13, 2016









Racist Nationalism Returns to the Western Political Scene White supporters of Donald Trump saw immigration and terrorism as the country's major problems. Moreover, they connected these two issues to their fear of the country's growing diversity. Of course, economic woes were also a concern, but they too were exacerbated by fear of the fact that the country was then under the leadership of a black man, Barack Obama.
Monday, December 5, 2016









U.S. Reactions to the Death of Fidel Castro Fidel Castro was the man who led the successful effort to overthrow the brutal and reactionary dictatorship of Fulgencio Batista -- a dictatorship that had the backing of the U.S. government. The Castro-led victory of 1959 began a long period of transformation for Cuba, raising the country from a starkly poor Third World condition to a modernizing socialist state.
Monday, November 28, 2016









Trump and the Jews As problematic as it is, the ascendency of Donald Trump gives the American Jews a second chance to make the right choice, to join with their natural allies and fight for the equal rights of all groups. U.S. Jews should think long and hard about this, for it may well be that their second chance will also be their last chance.
Saturday, November 19, 2016









Local Fear And Ignorance In The Rise of Donald Trump It would appear that the political pendulum, both in the U.S and elsewhere, has swung from a fragile "progressive" point on its arc to a potentially savage regressive location. A lot of damage can be done in the next four to eight years unless humane and truly progressive counter-strategies to what is coming down the line are devised -- and devised fast.
Thursday, November 10, 2016 (2 comments)









Donald Trump's Moment: Will It Last? Many of those who did vote for Donald Trump voted for him because he appeared to stand against the political system they hate. They want the country ethnically cleansed of Mexicans, the government downsized and, culturally, the clock turned back to the 1950s. If he does not do this he will appear to have become part of that hateful system, and his fans may well end up hating him too.
Friday, October 28, 2016 (3 comments)









Customizing Truth Our elites play out our destines as if they have no free will -- no capacity to break with structured ways of seeing. Yet the middle-echelon specialists keep sending their relatively accurate assessments up the ladder of power. Hope springs eternal.
Friday, October 21, 2016 (5 comments)









How Original Is Donald Trump? Sensing defeat, Trump has already declared his belief in a grand conspiracy involving the Clintons, bankers, feminists and the media, who have conspired to cheat him out of the presidency. That he could be the source of his own troubles seems not an allowable possibility to him, given the extreme narcissistic nature of his character.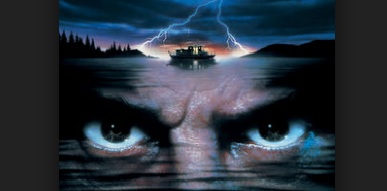 Sunday, October 9, 2016 (2 comments)









Natural Born Killers? the notion that our willingness to slaughter each other is innate -- an adaptive habit of a long evolutionary history. This conclusion is offered as an explanation rather than an excuse. For, as the Nature study authors recognize, culture can impact such behavior -- tamping it down at least within a designated in-group. Yet it is hard to shake the feeling that our addiction to lethal violence is our evolutionary fate.
Monday, September 26, 2016 (1 comments)









True Believers and the U.S. Election One thing Donald Trump has done is brought the US version of "true believer" to the political forefront. If Trump loses, the true believers will retreat back into the fringes of society to await the next charismatic leader who can rally them. And, given both traditional parties' historical inability to reform the country's capitalist, imperialist and racist ways of doing things, that next time is bound to come.
Monday, September 19, 2016 (1 comments)









There Is Nothing Unusual About Ignorance Those running for president are assumed to know everything about what is going on in the world as well as in their own country. This is of course impossible, though there is always a short list of issues that are center-stage. So, what happens is that leaders have "briefing books" prepared on these priority issues.
Tuesday, September 6, 2016 (10 comments)









Moral Idiocy in the Halls of Power The Geneva Accords set the range of acceptable behavior toward prisoners of war, established protections for the wounded and the sick, and the necessary protections to be afforded civilian populations within and approximate to any war-zone. Some 193 countries, including the US, have ratified these agreements. Now, as of August 2016, they are 67 years old. Have they worked? The answer is, in all too many cases, no.
Thursday, August 25, 2016 (2 comments)









The New Anti-Semitism and its Background Israel, created in 1948 in response to anti-Semitism in general and the Holocaust in particular, became the "Jewish state." Its Zionist leaders were dedicated to the "ingathering" of all Jews into one national entity. And, before you knew it, they were attempting to ethnically cleanse Palestinians and other non-Jews from the land under Israel's control so as to make room for this "ingathering."
Tuesday, August 16, 2016 (1 comments)









The West's Favored Autocrats U.S. foreign affairs have been designed to spread capitalist economic practices that facilitate the prosperity of its own "ruling" class. Washington doesn't care if its cooperating allies are murderers, corrupt thieves, racists and the like. They might be bastards of the first order, but it is OK as long as they are "our bastards." Such is the company we keep.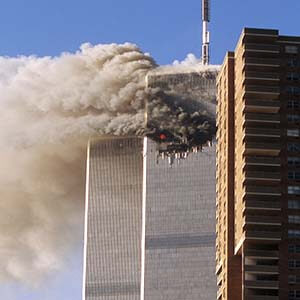 Thursday, August 4, 2016 (21 comments)









The Saudi Role on September 11 On 22 July 2004, after two years of investigation, the 9/11 Commission's report was released, something was missing. Twenty-eight pages had been withheld from publication. These pages specifically discussed the connections between the 9/11 hijackers and individuals working in the U.S. for the government of Saudi Arabia.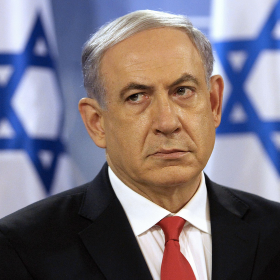 Monday, July 25, 2016 (1 comments)









Zionism Goes from Bad to Worse, Taking Judaism with It The Zionist ability to maintain a close connection between Western governments and Israel is now based on their ability to spread around enormous sums of money, and not on what once was popular emotional admiration for the "Israeli experiment." In truth the Zionists are left with a narrowing base of support for a country that is increasingly seen as, at best, inhumane and racist and, at worst, ruthless and criminal.
Tuesday, July 19, 2016









From Charity to Mayhem The apparent inevitability aside, what lesson can be learned from the large and growing role played by charitable solicitations in the United States? An answer can be found in the proposition that, to the extent that a society is dependent on charity to satisfy community needs, the proper role of government is not being realized.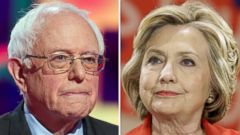 Wednesday, July 6, 2016 (1 comments)









Hillary Clinton's Platform Follies Why all this to-do over a non-binding platform document? Perhaps because, for a short but critical time, you have 12 million voters taking it seriously -- seriously in a way that may cause damage to Clinton's presidential ambitions. Yet her blinding self-confidence won't let her consider this possibility, and that myopia is why she refuses to make substantive compromises to Sanders.
Monday, June 27, 2016 (1 comments)









Paul Ryan's Economic Plan Ryan's vision is a utopia has already been historically proven to be its opposite -- a dystopia. The haunting refrain that history is bound to repeat itself is true only if we let it be so. And when our leaders' plans and schemes spell predictable disaster -- well, only the self-deluded and the truly ignorant would go there.
Monday, June 20, 2016









Getting It Wrong about the Orlando Massacre Fear and distortion generated by neoconservative, Zionist and Islamophobe interest groups are influencing the storyline, the "spin," on the sort of violence we have seen in Orlando. The National Rifle Association - that is, the gun lobby - is successfully pushing to minimize the issue of inadequate gun control.
Friday, June 10, 2016









Two "Presumptive" Presidential Candidates: Bigots All Around If she plays her cards right, Clinton may win over enough of the Sanders supporters to defeat Trump. However, if you are inclined to vote for Hillary, don't kid yourself that what your are going to get is an upright, ethical president unwilling to adopt openly bigoted policies against vulnerable and long suffering peoples. Clinton has clearly abandoned such standards of behavior.
Tuesday, May 31, 2016









The Opportunist and the Fanatics How long will the marriage of convenience between the opportunist Donald Trump and the fanatics of the NRA last? Well, that is really up to Trump, the self-styled unpredictable one. What do opportunists and fanatics have in common? Fanatics rarely change, but opportunists are always playing the odds.
Friday, May 20, 2016









Zionism Begins to Unravel This disconnect is not a sudden or new situation. The numbers of questioning American Jews have continued to grow, and things have only gotten worse for the Zionist leadership. Indeed, just as many young American Jews may be joining pro-peace activist groups as are cheering on AIPAC at its conventions.
Monday, May 9, 2016 (2 comments)









On the Misuse Of Anti-Semitism While the suggestion of the wholesale transference of Israel to the U.S. is but a fantasy, associating the U.S. and Israel certainly has an underlying logic. The United States is Israel's major protector and financier. The U.S. Congress treats Israel as a privileged 51st state. And, most of those who emigrate from Israel go to the U.S.
Sunday, May 1, 2016 (4 comments)









Getting Rid of Bad Examples We are in need of newer, more culturally and historically relevant heroes. Men and women such as Martin Luther King, Nelson Mandela, Desmond Tutu, Albert Einstein, Susan B. Anthony, Rachel Carson, Angela Davis, Cesar Chavez, Daniel Berrigan, Noam Chomsky and Daniel Ellsberg, to name but a few.
Thursday, April 21, 2016









Netanyahu's Mind In cases where the behavior of the offending state is criminal and often barbaric, change, be it easy or hard, must ultimately come. And, in fact, the Israelis and their supporters are in the process of learning the price of following the dictates of "Netanyahu's mind."
Sunday, April 10, 2016 (9 comments)









The Civil War Returns to New Orleans The public display of their heroes and symbols constitutes their eroding toe-hold in the public sphere. Another way of assessing this process is to note that these white supremacists are being pushed, irrevocably, back into their tribal private space where resentment and anger have long been the emotional glue that holds them together. Violence on their part is probable.
Wednesday, March 30, 2016 (3 comments)









What motivates US policy toward Israel? Clinton extols the U.S.-Israel alliance as one of "shared values." She describes Israel as "a bastion of liberty." This is de rigueur propaganda and, for the Palestinians, has no convincing connection to reality. By describing BDS as a movement that must be suppressed, Clinton is endangering U.S. constitutional rights.
Sunday, March 20, 2016 (2 comments)









The Zionists Censor a Textbook The sad truth is that the suborning of textbooks addressing culturally sensitive subjects has become a standard practice. Thus, the process of education is indeed threatened by incessant propaganda. This includes the culture war that swirls around American biology textbooks. It also includes the powerful Zionist drive to literally wipe the Palestinians off the map.
Thursday, March 10, 2016 (2 comments)









What the Trump Phenomenon Means for Israel If Trump becomes president and, like most of his predecessors, tries to settle the Israel-Palestine problem, he will no doubt be met with not only the usual Israeli stonewalling, but outright hostility. After all, Trump as president will have to deal with Netanyahu as prime minister and they are alike in that both tend to "shoot from the lip."
Monday, February 29, 2016 (2 comments)









Cruelty as a Campaign Come-On Some have described Trump as a textbook case of narcissistic personality disorder. Whether or not that is how you want to label him, he certainly has no problem publicly promoting cruelty. And, a subset of the American population responds positively to his abusive behavior.
Wednesday, February 17, 2016









Combating BDS Act of 2016 Congressmen and senators tied to Zionist special interests will eventually have to rethink these alliances. Their connection with a state that has no compunction about violating international law has led them to become accomplices in the undermining of U.S. law.
Sunday, February 7, 2016 (1 comments)









Charles Krauthammer: America's Conservative Voice There is something truly inhumane in the Krauthammer perspective. However, that does not mean that those politicians such as Marco Rubio and Chris Christie who espouse such bankrupt ideas are incapable of winning local, state and national elections. Never underestimate the ignorance and gullibility of conservative-minded voters.
Saturday, January 30, 2016 (9 comments)









On the Down Side of Institutionalized Religion Some fundamentalists would have us believe the lesson is to remain humble and obedient in the face of an unfathomable deity whose mysterious purposes are simply beyond human comprehension. Yet there is nothing incomprehensible about the repetitive death, destruction and intolerance bred by institutionalized ideologies.
Friday, January 8, 2016









BDS in the Crosshairs our greatest enemy is our indifference to the quiet erosion of important aspects of the democratic process. Allowing the attack on BDS only contributes to this disintegration of rights. However, in the end, there can be no excuse for not paying attention. One morning we will wake up to find that valued rights and traditions are no longer there for us.
Tuesday, December 29, 2015 (1 comments)









Global Warming Redux: Another Ticking Bomb Out of Paris Local interests will promote denial long enough to make the necessary sacrifices politically unachievable. They certainly have done so so far. That means our grandchildren will almost certainly live in a very different atmospheric and geographic world than we do. And, of course, going forward, no one should invest in seashore real estate.
Friday, December 18, 2015 (1 comments)









Converging Fears In a world of competing powers and ideologies, insecurity seems forever just around the corner. This too comes in historical cycles. And, if such insecurity becomes deep enough and widespread enough it can threaten finely balanced democratic political systems as citizens forget about constitutional rights, which support peace and stability at home, and go looking for "strong leaders."
Tuesday, December 8, 2015 (1 comments)









Terrorism and Some Hard Truths Politicians will take up the cry of Islamic terrorism because it frees them from any immediate need to take on the real -- and politically dangerous -- problem of gun control. Most of them are cowards when it comes to hard truths and the difficult need to lay them convincingly before the public. It is always more expedient to rile the masses than educate them.
Sunday, November 29, 2015 (39 comments)









Who is Right in Syria? In all of the bloodshed, population displacement and terror that has accompanied the Syrian civil war, the least-considered party has been the Syrian people and their future.Right now that vital ingredient can only be supplied by the reimposition of order by Damascus. The folks in Washington, Paris and Ankara might not like that, but they are not the ones facing a future of anarchy.
Wednesday, November 18, 2015 (2 comments)









Israel Divides the Jews Zionism has always divided Jews. On one side have been those sensitive to humanitarian issues and the religion's traditional championship of egalitarianism and justice. And on the other side have been those who have committed themselves to a Jewish future defined in Zionist ideological terms.
Tuesday, November 10, 2015 (10 comments)









The Progressive's Dilemma The mass media gives the party almost no attention and, while the Green Party presidential candidate in 2012, Stein was not invited to any of the televised debates. Even so, it is interesting to speculate what would happen if American progressives and others rallied around the Green Party and it actually attained power and moved to implement Jill Stein's position paper on the Israeli-Palestinian conflict.
Friday, October 30, 2015 (2 comments)









Culture and Conflict Resolution How is it that the 150 artists and authors who signed the Culture for Coexistence open letter do not know the relevant facts? Setting aside the confirmed Zionists, whose ulterior motive is pretty clear, do these people take this stand because it "feels right" -- that is, because they believe cultural interaction ought to, or even must, promote conflict resolution?
Friday, October 23, 2015









The Ideologue's Tunnel Vision Many Palestinians can understand Western Jewish history, including the Holocaust, and recognize how it shapes, though ultimately cannot excuse, Zionist behavior. Unfortunately, the Zionists can't reciprocate by understanding the history that drives Palestinian behavior. They cannot do so because their ideology precludes the possibility that they are in fact responsible for Palestinian suffering.
Thursday, October 15, 2015 (11 comments)









Gun Cultures -- An Analysis The NRA is in total denial of the fact that, ipso facto, to be armed is to be dangerous. They illogically deny that there is any connection between the publicly held 300 million firearms in the country and the fact that the U.S. has the highest gun-related homicide rate in the "developed" world. You can find greater rates of gun-related murder, but you have to go to places like Honduras and El Salvador to see them.
Monday, October 5, 2015 (2 comments)









On the Age-Old Tradition of Not Caring The people of the United States, perhaps more than any other Western country, are still influenced by the primitive outlook of 18th and 19th century capitalism. Care for the poor was the responsibility of the churches. This entire setup was designed to maximize individual freedom by keeping government small in both power and scope.
Thursday, September 24, 2015 (1 comments)









The Decline of the Western Ethnic State If the leaders of Europe are smart about it they will go beyond merely symbolic numbers. If they are not, then there will be concentration camps on their borders and eventual violence that will mark a dark period in their supposed civilized histories. Controlled or not, in the end, many of the refugees will probably find a way in.
Monday, September 14, 2015 (1 comments)









Who Is Fighting the War on Terror? The Obama administration's ability to secure the Iran nuclear agreement is an isolated example of realism. Current U.S. policy toward Syria shows that Washington has not made the turnaround leading to a permanent clear-sighted ability to assess national interests in the Middle East.
Saturday, September 5, 2015 (1 comments)









Communal Upheaval Israel's self-righteous position has always been that it has an unquestionable right to tell American Jewry when to support or not support their own (US) national interests. And if you don't follow their lead, you will be accused of betraying "your people." This persistent incivility has just been below the US's public radar till now. We can thank Netanyahu and his Likudniks for the fact that that is no longer the case.
Monday, August 24, 2015









The Iran Agreement and Israel's Claim to Speak for the Jews opposition forces in Congress probably will be unable to destroy the nuclear agreement with Iran. Will this achievement encourage the Jewish donors who favored the deal to come together and form a single Jewish organization outspokenly independent of Israel and its followers in the U.S.? This is what is needed if we are to liberate the U.S. Congress and political parties from the myth of a unified Jewry in support of Israel.
Saturday, August 15, 2015 (7 comments)









Donald Trump's America What this means is that Trump, in his narcissistic pursuit of recognition, has tapped into a subgroup of the population that includes the permanently dissatisfied. Trump is playing with fire and at some point he will have to wake up to just what sort of monster he has by the tail. Then he will have a decide: is he just out for fun or does he want to go the route of the demagogue?
Sunday, August 9, 2015









Australia and the Fight for Justice in Palestine The scattering of Palestinian refugees throughout the Western world has challenged the image Israel presents of itself as a modern, civilized nation living according to ethical Western values. Joined now by increasing numbers of people who have visited Palestine to see conditions for themselves, the refugees are providing an alternate picture and message.
Saturday, August 1, 2015









On the Dangerous Aspects of Noise The noise in the "news" is not diffused chatter but a loud and sustained message. It is, more often then not, a form of propaganda -- the same story-line repeated over and over again until it fills the public airwaves and from there comes to dominate the thought waves of the ignorant.
Thursday, July 2, 2015 (3 comments)









On Flags and Cultural Cures If laws are consistently enforced over a long period of time, most citizens will internalize these messages and they will become part of their moral code. Except for the 12 years of Reconstruction, the South had known nothing but legally sanctioned racist rules of behavior right up to the middle of the 20th century. And so it was racist rules that were thoroughly internalized.
Sunday, June 21, 2015 (1 comments)









Divine Time Import The truth is that there are millions of people, Muslims, Jews and Christians and others who not only still idealize a religiously imagined past, but want, in one way or another, to import that past into the present -- and not only their present but everyone else's as well. Whatever one might think of the teachings of the Bible and Quran, this is a highly problematic desire.
Tuesday, June 9, 2015 (5 comments)









Criminalizing Criticism: A Zionist Project The Zionists are working behind closed doors -- the closed doors of American state and federal legislatures and university board rooms -- where they do not have to face serious debate. This might prove the most dangerous of their maneuvers. For behind closed doors the Zionist monopoly resurfaces and truth is all the easier to suppress.
Sunday, May 31, 2015









Does Egypt have a Government? There are many names you can give the present nature of rule in Egypt. You can call it a dictatorship, a despotism, a tyranny, a garrison state, unlimited rule, or even a reign of terror carried on by thugs in suits. All of these would be relatively accurate. What you can't call it is a government.
Saturday, May 23, 2015 (2 comments)









International Law and Crimes against Humanity Crimes against humanity include government-initiated or -assisted policies or practices resulting in massacre, dehumanization, unjust imprisonment, extrajudicial punishments, torture, racial/ethnic persecution, and other such acts. In 1976 the United Nations General Assembly declared the systematic persecution of one racial group by another (for instance, the practice of apartheid) to be a crime against humanity.