Articles Listed By Date List By Popularity
Page 1 of 5 First Back Next 2 3 4 5 View All
Saturday, May 30, 2015 (3 comments)









In Search of the Democratic Soul Thirteen Democrats voted for fast-track last week. Democrats risk being tarred with this lousy deal for a generation. And more battles are coming. Where will these Dems stand on the investment needed to repair our crumbling infrastructure -- and the taxes on the wealthy to pay for it?
Friday, May 22, 2015 (6 comments)









The Big Banks Are Corrupt -- And Getting Worse In "deferred prosecution" agreements the Justice Department agrees not to prosecute a bank for crimes it has committed if it keeps a promise not to commit those crimes again. It was not clear whether this would lead to any real-world consequences for the bank, however.
Thursday, May 21, 2015









The Left Matters -- Now, More Than Ever The independent left may not be an important voting bloc. But it holds the key to energizing disaffected voters across the political spectrum. They're the voters who believe that neither political party is speaking to their most deeply-felt needs: for a living wage, a secure retirement, a chance to put their kids to college and keep their family healthy.
Monday, May 18, 2015 (5 comments)









Obama's Trade War Against Warren Wounds His Party -- and His Legacy The war for the TPP and fast-track -- and against Warren -- is not the only one the president is currently waging. Obama is also in the process of shaping his presidential legacy. That may be why he's "unusually irritated" with Warren and other progressives. He may recognize that he is at risk of being remembered as a president who, when the nation stood at an economic crossroads, cast his lot with the corporations.
Thursday, May 14, 2015









Opportunity or Inequality? That's No Choice At All We need to create jobs, rebuild our infrastructure, strengthen wages, and increase education funding. These are "opportunity" items. But if they are to succeed, they will require some redistributive policies, including higher taxes on the wealthy and greater sharing of productivity gains with workers (using mechanisms like minimum wage increases and increased collective bargaining).
Tuesday, May 12, 2015 (1 comments)









Social Security 10 Years From Now: A Choice of Two Futures The past 10 years have shown us that, when it comes to the politics of Social Security, we can make major progress as a nation. The future of this vital and popular program is in our hands. It can be strengthened if we fight for it. It can also be taken from us, piece by piece, if we don't. The responsibility for Social Security's future, as always, lies with us.
Monday, May 4, 2015









After Baltimore: Soul Searching in Another America Violence, like the nation itself, takes different forms. The events in Baltimore were manifestations of personal violence, amplified by crowd behavior. They were triggered by state violence, represented by the unrestrained excesses of police officers. That form of violence seems to have been especially severe in Baltimore.
Wednesday, April 22, 2015 (3 comments)









The Surprise Issue of the 2016 Election? In recent years Democrats have had a knack for giving away the advantages Social Security brings to their party. That's what happened in 2010, after two years of equivocation and deficit-reduction obsession from President Obama squandered their good will on this issue.
Friday, April 10, 2015 (2 comments)









Social Security: The Anti-Populist Empire Strikes Back The anti-Social Security crowd has been playing by the same rules for decades: Ignore the needs and wishes of the majority, mislead the public about the fiscal facts and your opponents' arguments, and stigmatize the elderly (a cohort which most of us will eventually join) as a morally flawed "special interest."
Thursday, April 9, 2015 (4 comments)









In Rahm Emanuel's "Embarrassing" Victory, a Warning for Democrats Emanuel has been rebranded -- some might say "unmasked" -- as a tool of corporate interests. The agenda he reflects would have a hard time succeeding outside Chicago's unique environment. His "huge national embarrassment" is an object lesson for Democrats everywhere: There is no cheap grace to be purchased if you ally yourselves with moneyed interests.
Saturday, April 4, 2015









Four Charts With What Everyone Should Know About the Student Debt Crisis The total amount of student debt in this country is currently estimated at $1.3 trillion. There are many reasons for this surge in debt, including soaring college tuitions and an increase in the number of people attending college. The growing number of for-profit corporations in the education business is another major factor in the rise of this debt.
Monday, March 30, 2015 (1 comments)









Big-Bank Bad Guys Bully Democracy -- And Blow It Readers may well wonder whether these banks are even permitted to band together for the purpose of blackmailing a political party. They are -- campaign cash is "speech," remember? But then, bankers collude with one another even when it's not legal. Why wouldn't bankers engage in unlawful conspiracy and fraud? It's not like any of them have gone to prison for it.
Tuesday, March 24, 2015 (2 comments)









Hillary's Challengers -- and the Anti-Wall Street Wave Hillary Clinton might prefer to see the challenge against Wall Street go away, but that's not likely to happen. That means she has a choice: she can offer her own strategy for reining in Wall Street, or run the risk of allowing others to define her position on this issue -- in ways that could harm both her prospects and her party's.
Saturday, March 21, 2015 (1 comments)









Social Security Reversal in Md. Senate Race: Six Lessons For Democrats When the political mood shifts, the public doesn't necessarily forget. That's why it was wise for Rep. Van Hollen to support Social Security expansion. But it's also why he needs to do more: The public has grown used to seeing politicians express support for a program at election time, only to offer it up for sacrifice later.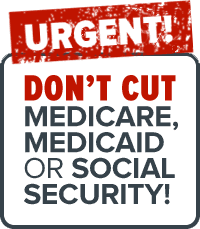 Thursday, March 19, 2015 (1 comments)









A "Moral Document": GOP Again Targets Social Security, Medicare For all the deception and evasion which permeates these documents, one thing comes through clearly: the Republicans have no interest in the well-being of seniors or the disabled. Theirs is an anti-tax agenda for the wealthy, and an anti-social contract agenda for everyone else.
Wednesday, March 11, 2015









Will Social Security Decide Maryland's Senate Race? A few years ago pundits were assuring politicians that voters would reward them for supporting the Simpson-Bowles plan. Now we know better. Chris Van Hollen -- and other Democratic candidates -- would be well advised to take MoveOn.org's advice and offer their unequivocal support for Social Security instead.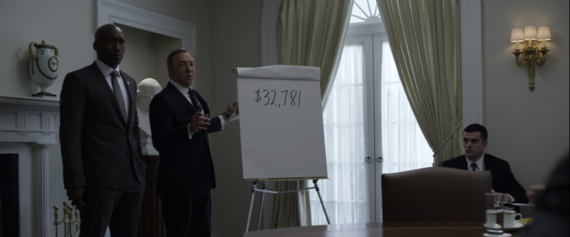 Wednesday, March 4, 2015 (2 comments)









Real-Life Frank Underwoods: Netflix, 'House of Cards' and Third Way
Tuesday, February 24, 2015









A New Rule, and a Brave Official, Gain Allies Against Wall Street The fiduciary rule's new allies are perhaps even more interesting than its opponents. While it was not originally one of her core causes, the White House has been able to bring Sen. Elizabeth Warren (D-Mass.) on board as an advocate. The fact that the White House sought her support is a sign of her growing influence and visibility.
Monday, February 23, 2015 (3 comments)









"His Own Man's" Man: Jeb Bush and the Return of Wolfowitz This war has been the greatest failure in American history. The American people will be paying the price for it for generations to come, in more ways than one. But Jeb Bush has reminded us that there is no price to be paid for failure, or for ethical lapses, among the elites who govern us.
Wednesday, February 18, 2015 (2 comments)









Fifty Shades of Austerity: The Germans, The Greeks, and the GOP Germany's leaders have shown that they can be as hypocritical as American bankers, especially when it comes to extending the kind of helping hand to others which they've already enjoyed themselves. Germany benefited from a generous program of debt forgiveness in a 1953 write-off that was proportionally larger than anything being requested for Greece.
Thursday, February 12, 2015 (1 comments)









New Front In #RepublicanClassWar: Social Security for the Disabled Social Security expansion would help offset the effects of lost middle-class wealth. That's an important point. Inequality is our era's gravest economic challenge. When it comes to meeting that challenge, Social Security isn't a problem; it's part of the solution. The Republicans won't tell you that, of course. They're too busy waging class war.
Monday, February 9, 2015 (2 comments)









More Evidence "Centrist" Solutions Can't Save Us The entire "envy" and "vilification" framing is counterproductive. It's a rhetorical ploy that, whether intentionally or not, characterizes a genuine national crisis -- and the hardship of millions -- as a transitory and less than admirable emotional state. We are dealing with a problem that threatens to tear our social fabric apart, and it must be discussed that way.
Friday, February 6, 2015 (2 comments)









13 Questions: About Greece, Europe, Austerity -- and Us Leaders like Sens. Elizabeth Warren, Bernie Sanders and Sherrod Brown are likely to keep resisting Wall Street's unwholesome influence on our democracy. With every day that passes, however, it's less likely that any major banker will be prosecuted for the major acts of fraud committed in their institutions. There's a lot of moral hazard going around these days.
Wednesday, February 4, 2015 (1 comments)









Needed: A Bold Left to Challenge Government Downsizing We need an active, independent left willing to challenge the push for smaller government. A well-managed government can revitalize the economy, even as it makes our world a better place to live. Many Americans seem to understand that instinctively. Where, then, is the movement that will make that argument?
Tuesday, February 3, 2015









Budget Wars: Europe Has the Germans; We Have the GOP The struggle for the soul of the Democratic Party isn't over. But the president's dismissal of "mindless austerity" draws a useful parallel between Germany's harmful policies and those of the GOP, while the Democratic populists offer a clear alternative to the greed-driven magical thinking of our financial elites.
Wednesday, January 28, 2015 (1 comments)









Anti-Koch: The Fight For Green Energy is a Fight for the 99 Percent It's getting harder to defend our economic and environmental interests against the corrupting influence of campaign cash. The struggle for a fairer economy is inseparable from the struggle to protect the planet -- and both will be more successful once we've removed big money from our political process.
Tuesday, January 27, 2015









Liberate 41 Million Americans From Student Loan Debt The statistics paint a clear picture: Student debt has soared, and continues to rise. The total amount owed is now $1.3 trillion. Approximately 41 million Americans now carry student debt, a figure which rose 40 percent between 2004 and 2012. Student debt is a dark betrayal at the heart of the American promise, and it must come to an end.
Thursday, January 22, 2015 (2 comments)









Yes, Obama "Won Twice" -- as a Progressive. Deal With It, Everybody Democrats must provide bolder and stronger alternatives to the "bipartisan" consensus that has led this country rightward and has accelerated wealth inequality for decades. The president and his party should own their victories, along with the ideas -- and the movement -- that made them possible. If they do, they're likely to see more victories in the years to come. And Republicans will just have to deal with it.
Saturday, January 17, 2015 (20 comments)









Today's GOP: Too Much "Rand" and Not Enough "Paul" Ayn Rand's face seems to hover, pale and sepulchral, over everything the modern Republican Party does. Her contempt for those in need, and her deep hatred for those who try to help them, seem to have seized possession of today's GOP like a demon in a B movie.
Monday, January 12, 2015 (4 comments)









Populism Rises -- And The "Center" Strikes Back It's no surprise that "centrist" Democrats are troubled by the challenge posed by senators like Warren, Ohio's Sherrod Brown, and Vermont's Bernie Sanders. These senators' positions aren't just good policy; they're good politics, too. While the well-funded "centrists" have too much money and media influence to be counted out, this movement poses a real threat to their dominance over the Democratic Party.
Thursday, January 8, 2015 (3 comments)









The Human Cost of the GOP's Social Security Assault This GOP move doesn't just hurt an abstract entity called "Social Security." It hurts people -- living, breathing human beings. This particular move targeted the disabled. Here's how: The overall Social Security fund is well-funded for the next two decades or so (and easily remedied beyond that point), but the disability insurance trust fund needs a short-term cash infusion from the larger retirement account.
Thursday, December 25, 2014









Wall Street Had a Merry Christmas. The New Year's Still Up For Grabs. Some in Congress will make positive and even brave proposals -- to break up the big banks, increase Social Security benefits, raise wages, and take other much-needed steps to repair our damaged economy. But, overall, our elected officials will only have as much courage as the public demands of them.
Saturday, December 20, 2014 (3 comments)









Hillary's Choice: "Anti-Gridlock" or "Anti-Wall Street"? A candidate who "supports Wall Street within reason" -- offering only unsupportable tactical promises while most Americans fret about the economy -- is a candidate in danger of losing, no matter what the polls may say today.
Thursday, December 18, 2014 (1 comments)









Sanders Speaks: Bernie Wants to Break Up the Big Banks Sanders' bill, which he says he will introduce at the start of the next session, is given very little chance of passage. Sanders deserves praise for introducing a measure that is designed to put members of the United States Senate on record before the voters: Are they willing to break up the big banks or not?
Monday, December 15, 2014 (4 comments)









We Lost the "CRomnibus" Fight, But at Least Someone's Fighting Democrats should see every lost vote -- especially those votes lost to low turnout -- as an opportunity. What's more, not every battle will be lost. Progressives nearly defeated this deal in the House. Next time, perhaps they will. Either way, they are hopefully now a force to be reckoned with.
Thursday, December 11, 2014









This is Not a Drill -- The Budget Deal Must Be Stopped The budget deal hammered out this week between Republican and Democratic negotiators literally imperils the economy. If it becomes law, our nation's biggest banks will once again have a green light to gamble on the derivatives that helped create the 2008 financial crisis. Congress is doing Wall Street's bidding with this budget, and it needs to be stopped.
Saturday, December 6, 2014 (5 comments)









Why Demographics Can't Save the Democrats -- But Populism Can Personality alone isn't likely to win the day. Nor will fragmented appeals to disparate population groups. Yes, Democrats should support issues like humane immigration, marriage equality, and justice for African-American communities. But they should do so for moral reasons, not because they think it will lead to some imagined electoral panacea.
Friday, December 5, 2014 (1 comments)









The Unseen Heart of the Violence: Eric Garner at the Terminal Point Our moral leaders have told us time and time again that violence against any one of us wounds us all. Until we recognize and address both forms of violence -- the seen and the unseen, the overt and the structural -- our society cannot be made whole. Until the hidden heart of violence is made visible, none of us will be able to breathe.
Friday, November 28, 2014 (3 comments)









Prosecute Now: The Justice Department Can Still Act Against Bad Bankers Banks have paid many billions of dollars in recent years to settle charges of widespread fraud. JPMorgan Chase, Bank of America, Goldman Sachs, Citigroup ... each of the nation's biggest banks has paid tens of billions to settle a wide variety of charges.
Wednesday, November 26, 2014 (3 comments)









An Emotional, Poorly-Argued Attack on Elizabeth Warren from Times' Sorkin Andrew Ross Sorkin of the New York Times has attacked Sen. Elizabeth Warren. Her offense? Criticizing the appointment of yet another Wall Street banker to a top economic post. But Sen. Warren's fundamental point remains unrefuted: Wall Street dominates our government's decision-making apparatus to the detriment of our economy and our society, and that must change.
Saturday, November 22, 2014 (5 comments)









Elizabeth Warren: "Enough is Enough" With Obama's Wall Street Appointees Underwater homeowners have been directly or indirectly victimized by bank predation. But the administration's senior economic officials have shown a disturbing tendency to treat them as if they were morally tainted and unworthy of support. At the same time, the administration has seeded top posts with executives from wrongdoing banks and has given Wall Street bankers a pass for widespread criminal fraud.
Saturday, November 15, 2014 (5 comments)









Bill Clinton's Out of Touch Economically -- and That's a Big Deal Bill Clinton brushes aside the day-to-day trials of millions of Americans, dismissing them as nothing more than a few "bad headlines." He pitches a glossy-brochure version of our national condition instead of addressing the real-life problems many people face every day.
Thursday, October 30, 2014









Corporations Act To Make Congress A Wholly Owned Subsidiary From the looks of things, Corporate America is no longer content with buying political influence. Now it wants to turn Congress into a wholly owned subsidiary. And it may well succeed, unless the voters thwart them on Tuesday.
Saturday, October 25, 2014 (1 comments)









From Secret McConnell Audio, 12 Destructive Things a GOP Senate Will Do If Republicans take the Senate next month (and if he wins his own reelection race), Sen. Mitch McConnell will be that body's next majority leader. Then what happens? McConnell's been frank about what the GOP would do with the Senate -- at least when he thinks nobody's listening.
Thursday, October 23, 2014 (8 comments)









5 Reasons Why Democrats Should Push Social Security Expansion -- Now Voters understand that cuts in Social Security's operating budget deprive them of something they've been paying for throughout their working lives. The next phase of Social Security expansion should also call for expanding, not shrinking, Social Security's administrative functions.
Tuesday, October 14, 2014









Populism: A Light Against Republican Darkness People are saying there's a darkness on the edge of town. It's born of the fear, pessimism and uncertainty that have become the Republican political brand. And if the polls are right, there's every chance that its shadow will fall upon Capitol Hill and envelop both houses of Congress.
Saturday, October 4, 2014









Progressive Champion Bill de Blasio Models Populist Change Bill de Blasio ran for mayor as a populist, and he has governed as one. He's already achieved impressive things -- and he's only one-fifth of the way through his first term. His populist-themed campaign offered important lessons for candidates and elected officials everywhere. And his mayoralty is becoming a model for the nation's cities to follow.
Tuesday, September 23, 2014 (9 comments)









100 Zephyrs: Why The Left Must Challenge Corporate Democrats If there is no pressure from the left, political debate will continue to shift ever rightward, just as it has under Bill Clinton and during Obama's first term. Without that pressure, important policy options will go unmentioned, depriving the public of the policy debate it needs and deserves. Primary challenges are a critical part of that effort.
Saturday, September 20, 2014 (4 comments)









"Think Locally, Act Globally": 6 Takeaways From The Scotland Vote Scotland had seen its voter participation rate fall to near-US levels in recent decades, especially for European Parliament votes. But with an estimated 85 percent of the electorate participating in this vote, it's clear that people will come to the polls if they feel that the election will have an impact on their own destiny.
Monday, September 15, 2014 (4 comments)









What Happened When Some Libertarians Went Off to Build Ayn Rand's Vision of Paradise It's greed, not government, which subjugates us today. Nobody wants to be an insect, but Rand and her followers want to turn society into a hive filled with sociopathic bees. When that happens, as the investors in Chile learned, somebody's bound to get stung.
Friday, September 12, 2014









5 Reasons The SEC's Executive-Pay Rules Matter -- And 5 Ways to Use Them More than 46 million Americans live below the poverty line. Millions of Americans who work full-time for highly profitable corporations are nevertheless being forced onto government anti-poverty programs in order to make ends meet.
Monday, September 8, 2014









Democrats in D.C. Must Fight For More Jobs -- Or Risk Losing Their Own Voters go to the polls in less than 60 days. Democrats have very little time in which to tell that voters exactly what they would do to create more and better jobs, how that would benefit both the unemployed and the underpaid middle class, and who is preventing them from creating those jobs.
Sunday, September 7, 2014 (4 comments)









Democrats, Meet the Minimum-Wage Movement The fast-food workers' issue, a higher minimum wage, is one most Americans understand. It is a cause, and a source of political energy, that Democrats would be wise to embrace. With the midterm elections only two months away, the Democratic Party's prospects seem doubtful. Experts give Democrats little chance of retaking the House, and they are in grave danger of losing the Senate.
Friday, August 29, 2014 (6 comments)









The 7 Strangest Libertarian Ideas Few movements in the United States today harbor stranger political ideas than the self-proclaimed libertarians. The Rand Paul school of libertarianism is at least as far outside the mainstream on the right as, say, a rather doctrinaire old-school form of Marxism/Leninism is on the left.
Tuesday, August 26, 2014 (3 comments)









A Stock-Market Milestone is Reached, But Who Cares? What can be said about a political process that so faithfully executes the wishes of the wealthy and powerful at everyone else's expense? The ever-widening gulf between our two economies reflects a breakdown in our democracy -- or, rather, a corruption of it on behalf of special interests.
Monday, August 18, 2014 (1 comments)









One Nation Under Siege: "Counterinsurgency Cops" in Ferguson -- and on TV The transfer of used military equipment from the armed forces to police departments around the country has been accompanied, at least to a certain extent, by a shift in public thinking. The news media have played a critical part in that shift, both in its coverage and in what it chooses not to cover.
Saturday, August 16, 2014 (2 comments)









JPMorgan Chase's $13 Billion Shadow If the public really understood how badly this bank's employees acted, consumers and investors might stop doing business with them. Banks don't commit fraud; bankers do. The fraud which led to this $13 billion settlement was committed by people -- real people, people whose identities were often known to investigators.
Wednesday, August 13, 2014 (4 comments)









"Running as Democrats While Sounding Republican" -- Hey, What Could Go Wrong? If choosing to echo Republican messaging becomes a common pattern among Democrats, voters would lose an essential feature of democracy: the ability to choose between two competing visions. The nation would be deprived of a debate on critical economic issues, and the future would become darker for everyone.
Saturday, August 9, 2014 (4 comments)









How Big Is a $16 Billion Bank Fraud Settlement, Really? Settlements do not require banks to provide principal relief for these underwater homeowners. They don't ask banks to return homes that they wrongfully took from their owners. They don't ask banks to forfeit every penny of earnings received through forgery or perjury. They don't even ask them to restore the credit ratings of defrauded customers.
Monday, August 4, 2014 (1 comments)









As Congress Adjourns, GOP Declares "Omission Accomplished" The shameful record of Congress is not an example of "government failure." It is a demonstration of what happens when people who are opposed to government, for reasons of both ideology and self-interest, are given positions of power within it and do not face a sufficiently eloquent and well-organized opposition.