Articles Listed By Date List By Popularity
Page 1 of 8 First Back Next 2 3 4 5 6 7 8 View All
Monday, July 18, 2016 (10 comments)









How Donald Trump will follow the money Here's how the playing field is shaping up: the neocon/neoliberal/Wall Street candidate, Hillary Clinton, featuring The Three Harpies itching for a war, against the wall-to-wall multibillionaire Four Amigos -- Trump, Charles and David Koch, and Adelson. This, in the US, is what passes for "democracy." Those who are about to die of despair -- we salute you.
Wednesday, July 13, 2016 (5 comments)









Between a Rock and a Hard (South China) Place once again the South China Sea is all about energy -- much more than the roughly $4.5 trillion of shipping trade that traverses it every year; "freedom of navigation" has always been more than assured for all. For Beijing, the South China Sea is an all-out energy must have, as it would constitute, in the long run, another key factor in the "escape from Malacca" plan of diversifying energy sources away from a bottleneck.
Tuesday, July 12, 2016 (3 comments)









NATO Paranoia Versus Eurasia Integration In the end it all comes down -- predictably -- to a Dr. Strangelove scenario. NATO's new "projecting stability" normal, as stated in Warsaw, is just one more pointless P.R. exercise masking the real agenda; the Pentagon bent on planning for the dire possibility of a hot war with Russia.
Friday, July 1, 2016









Dead Brexit Walking as UK banks and financial services contemplate moving to the EU post-Brexit (HSBC, for instance, already announced that 1,000 jobs are moving to Paris), the real story is that China can start contemplating further "win-win" scenarios also with Paris, Frankfurt and Milan. As a backup, there'll always be that Dead Brexit Walking.
Thursday, June 30, 2016 (9 comments)









The Three Harpies are Back! On Orlando, Hillary Clinton was keen to note, "this is the deadliest mass shooting in the history of the United States and it reminds us once more that weapons of war have no place on our streets." Of course there's no problem if those "weapons of war," manned or "advised" by US personnel, kill innocent civilians across what the Pentagon calls MENA (Middle East, Northern Africa).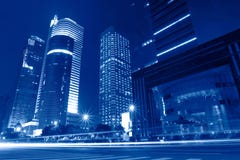 Wednesday, June 29, 2016 (5 comments)









The Pearl River Delta showcases the Chinese Dream the Pearl River Delta -- China's number one hub of labor-intensive manufacturing -- is in the process of replacing workers with robots on a large scale, a further sign that China is about to take off technologically, big time. And that's all part of a "Made in China 2025" strategy announced only two months ago by Beijing, centered on relentless innovation -- and commercialization.
Sunday, June 26, 2016 (4 comments)









Hot off Brexit, Vladimir Putin goes to China Beijing has as much as a $4 trillion pile of cash to be used at the discretion of Xi and the collective leadership. This is the reality--not the usual US "Think Tankland" blabbering about China's imminent implosion. Compare it with the Fed printing many new US dollars, about $60 billion a month, as the US would have a really hard time committing to any possible financial investment (apart from war) in the $100 billion range.
Friday, June 24, 2016 (4 comments)









Why the UK Said Bye Bye to the EU What started as a gamble by David Cameron on an outlet for domestic British discontent, to be used as a lever to bargain with Brussels for a few more favors, has metastasized into an astonishing political earthquake about the dis-integration of the European Union. Brexit proved that it's immigration, stupid. And once again, it's the economy, stupid.
Tuesday, June 21, 2016









US Think Tanks Dream Up Russian Collapse, Aggression Despite the Facts A solid case can be made that Moscow does not need mountains of Western investment; credit can be created in Russia. Most of all, there is rather less productive investment money in the West than wild speculative funds; it's largely a matter of fiat money and credit, and Moscow does not need to go to the West for that.
Friday, June 17, 2016 (5 comments)









Beijing goes mobile in the South China Sea The Pentagon has never been accused of being geopolitically savvy. Their planners after all fail -- or prefer to fail -- to see that China's island building, in the long run, is all about finding enough oil and gas to perform an "escape from Malacca," a central plank of Beijing's energy strategy. Count on the Pentagon to continue its meddling.
Saturday, June 11, 2016 (8 comments)









Kill List: Smashing the "B" in BRICS Exceptionalistan's project for Brazil is no less than the imposition of a remixed Monroe doctrine. The main target of a planned neoliberal restoration is to cut off South America from the BRICS -- as in, essentially, the Russia-China strategic partnership. Getting rid of Dilma, Lula, the Workers' Party, by all means available, is only the start.
Friday, June 10, 2016 (3 comments)









All Hail the Queen of Exceptionalistan Hillary Clinton's record shows that she fully supported Bubba's military adventures in the Balkans, Dubya's disastrous wars on Afghanistan and Iraq and Obama's Afghan surge. But her masterpiece as Secretary of State was of course the destruction of Libya -- followed by her enthusiastic support for weaponizing "moderate rebels," a.k.a hardcore jihadis, in Syria.
Tuesday, June 7, 2016 (3 comments)









The Pentagon's Great Wall of Impotence The Chinese could not give a damn to the New World Order (NWO) dreamed up by selected "Masters of the Universe." Beijing is engaged in building a new, multipolar order. No wonder -- alongside with strategic partner Russia -- they are and will continue to be the Pentagon's top twin threat.
Thursday, June 2, 2016









A Hellfire from Heaven won't Smash the Taliban The new Taliban supremo will now have a handy window of opportunity to consolidate power. By early 2017 there will be a new US president, a new Pakistani army chief but the same Afghan so-called National Unity Government still disunited. It will fall eventually to the Shanghai Cooperation Organization (SCO) -- as in Russia-China joint leadership -- to solve the Taliban riddle.
Wednesday, June 1, 2016









On the Road to Raqqa Assuming an -- unlikely -- scenario of Syrian Kurds managing somehow to conquer Raqqa, it's not hard to forecast the follow-up, whoever wins in November. Washington will make Raqqa its own satrapy and invest -- once again -- in Divide and Rule; creating a joint Kurd/Sunni Arab vassal state within Syria, along the Euphrates.
Monday, May 30, 2016 (2 comments)









Target Russia. Target China. Target Iran It's all hands on deck all over Exceptionalistan to counter Russia, China and prevent any real normalization with Iran. These localized offensives -- practical and rhetorical -- on all fronts always mean one thing, and one thing only; splitting and fracturing, by all means necessary, the OBOR Eurasian integration. Bets can be made that Moscow, Beijing and Tehran simply won't be fooled.
Friday, May 27, 2016 (5 comments)









Hillary Clinton: A Major Gold-Digging Liability Following the money reveals an endless run of profitable deals. Since 1997, when the original William J. Clinton Foundation came to light, the family business raised a whopping $2 billion, with an annual budget of $223 million and some 2,000 global staffers receiving significant salaries and benefits. A President Hillary would convert the whole U.S.A. into a giant Wal-Mart.
Friday, May 27, 2016 (1 comments)









France paralyzed by the "War of the Lefts" France is semi-paralyzed -- the cataclysmically unpopular, nominally "socialist" Hollande administration has introduced a draft law that drastically modifies the French labor code and essentially adopts Anglo-Saxon neoliberal "hire and fire" in a deeply regulated, regimented nation where workers' rights and protections are taken extremely seriously.
Wednesday, May 25, 2016









Brazil: The Provisional Banana Scoundrel Republic As much as the Car Wash investigation was revealed to be a totally politicized drive -- where fighting corruption was just a convenient cover -- the PBSR gang and their allies will do everything to get rid of the 2018 direct presidential elections. So here's the sorry Brazilian road map up to 2018; total political, economic, social and juridical chaos.
Sunday, May 22, 2016 (7 comments)









Beware what you wish for: Russia is ready for war The basic thrust behind the Pentagon's moves under neocon Ash Carter continues to be to draw Russia ever further into Syria and Ukraine (as if Moscow actually was involved in, or wanted, a Ukrainian quagmire); trap Russia in proxy wars; and economically bleed Russia to death while crippling the bulk of oil and natural gas income to the Russian state.
Tuesday, May 17, 2016









Is China a House of Cards? The word in Beijing is that an assembly line of editors is now compiling a book of Xi thought (sixiang) that would make him as crucial as Mao as a contributor to Sino-Marxist theory. So what? Xi is a man in a rush, on a roll and with a mission -- and 2021 is just around the corner. House of Cards? No; this looks more like a case of Xi landing a Full House on the table.
Friday, May 13, 2016 (2 comments)









Dilma out: Brazilian plutocracy sets 54mn votes on fire Rousseff may be accused of serious economic mismanagement, and of being incapable of political articulation among the shark pool that is Brazilian politics. But she is not corrupt. She made a serious mistake in fighting inflation, allowing interest rates to rise to an unsustainable level; so demand in Brazil dramatically dropped, and recession became the norm. She is the (convenient) scapegoat for Brazil's recession.
Thursday, May 12, 2016 (10 comments)









Hillary Clinton, the Conveniently Negligent Queen So here we're right into gross negligence territory -- which is a minefield compare to mere convenience. The vast, powerful Clintonista army has gone full convenience mode. So it will be up to the FBI -- and the Department of Justice -- to prove intent and motive, as in establishing, without a shadow of a doubt, that the subterranean server enabled substantial political dividends/profiteering.
Wednesday, May 11, 2016 (7 comments)









The Real Target of the Panama Papers The heart of the matter is that the Panama Papers disclosure didn't disturb the global financial casino one bit, because the (transnational) system badly needs fiscal paradises to evade national laws. What the Panama Papers may succeed in is to eliminate competition. From now on, your fiscal paradise of choice must be in U.S., U.K. and Dutch jurisdictions. We control every global financial flow--legal or otherwise.
Saturday, May 7, 2016 (1 comments)









The New Normal: Cold War 2.0 Relentless rhetorical hysteria masks the real high-stakes game in play. And that's where US presidential candidate Hillary Clinton fits in. Throughout her campaign, Clinton has extolled "a major strategic objective of our transatlantic alliance." The major "strategic objective" is none other than the Transatlantic Trade and Investment Partnership (TTIP).
Wednesday, May 4, 2016 (4 comments)









NATO on trade, in Europe and Asia, is doomed This is a sophisticated, toxic US-led corporate racket, a concerted assault across the spectrum, from the environment and animal welfare to labor rights and internet privacy. In a nutshell; it's all about the US corporate galaxy pushing the EU to lower -- or abase -- a range of consumer protections.
Friday, April 29, 2016 (10 comments)









The Calm Before the Coming Global Storm Beijing is advancing on all fronts; spreading influence/commercial deals all across Eurasia, which the New Silk Roads will shape into a mass emporium; modernizing its military; buying strategic foreign assets; building up global trust in the yuan as a stable reserve currency; allowing Chinese elites to diversify their enormous wealth by buying foreign assets. There's serious blood on the tracks ahead.
Wednesday, April 27, 2016 (4 comments)









Hillary: Wall Street's Golden Girl In the spring of 2014, top Clinton Foundation donors discussed a bright future together inside Goldman Sachs' corporate HQ. Gary Gensler, formerly from Goldman Sachs and also former chairman of the Commodity Futures Trading Commission, is the Hillary Clinton campaign's chief financial officer. The record shows that for the Clinton system, Goldman Sachs is a sacred cow.
Wednesday, April 27, 2016 (4 comments)









Sit back, relax, and enjoy the oil thriller In the end, our oil thriller will be all about China; Beijing will need to buy all the energy it needs to pursue the completion of the New Silk Roads. Meanwhile, the House of Saud faces a stark choice. Its "post-oil economy" plan will fail, as others before failed. The Warrior Prince must decide which of the superpowers to ally with.
Tuesday, April 26, 2016 (3 comments)









The Empire of Chaos Strikes Back The CIA is also keen on Saudi Arabia destroying the Russian economy through an oil price war -- and they do not want that to stop; thus holding over the Saudis those famous 28 pages on 9/11 to keep the oil price war going. The CIA has also been trying like mad to lure Moscow into a Syrian trap as in 1980s Afghanistan. The problem is that the Kremlin did not bite the poisoned apple.
Thursday, April 21, 2016 (10 comments)









Fear and Loathing in the Arabian Nights the 28 pages were being paraded around in Western corporate media before the OPEC meeting to keep the Saudis in line on the oil war against Russia. That may have been yet another Mafia-style "offer you can't refuse"; if the House of Saud cuts oil production, then it will be destroyed by the release of the 28 pages.
Tuesday, April 19, 2016 (44 comments)









Hybrid war hyenas tearing Brazil apart So Wall Street, US Big Oil and the proverbial "American interests" win this round at the circus -- thanks to the, once again proverbial, vassal/comprador elites. Chevron execs are already salivating with the prospect of laying their hands on the pre-salt oil deposits; that was already promised by a trusted vassal in the Brazilian opposition.
Friday, April 15, 2016 (1 comments)









Why the Coup in Brazil Should Fail The nation remains deeply polarized -- even with Rousseff not charged with any wrongdoing, unlike the lot in Congress who wants to bring down her government. Of the 65 members of the sham congressional committee who voted on impeachment, 35 of the 38 who voted in favor are being investigated for corruption.
Wednesday, April 13, 2016 (5 comments)









Hillary's "I'm Not a Crook" Moment There will be, essentially, two answers to the key question. Either Hillary Clinton ignored the rules of the secrecy game. Or she willfully breached the rules. The undisputed top reason for the existence of the subterranean private server was for Hillary Clinton to keep her emails, well, secret, and thus not subjected to freedom of information laws.
Saturday, April 9, 2016 (1 comments)









Hybrid War, From Palmyra to Panama Forget about British "responsible journalism" gatekeepers getting into the heart of it. It's much more popular to blame Putin as guilty by association than to examine how David Cameron's father, Ian, chose to keep the family money (and the future Prime Minister's inheritance) away from the tax man.
Tuesday, April 5, 2016 (6 comments)









Dance to the Panama Papers "Limited Hangout" Leak And that leads us to the cherry in the corruption cake; how come there are no Americans in this limited hangout leak? Of course there are none. Panama is for suckers. Too obvious. Too rakish. Too crude. Ergo, forget about The Cayman Papers. Make America great again? It already is -- as the top tax shelter for hardcore dodgy money had to be...a monster Panama.
Friday, April 1, 2016 (3 comments)









All Quiet in the Eurasian Front What's left for the Empire of Chaos in the Eurasian front is the wishful thinking of attempting to encircle both Russia and China, while both keep actually expanding all across the Eurasian Heartland, shedding US dollars and buying gold, signing a flurry of contracts in yuan and selling oil and gas to all and sundry.
Thursday, March 31, 2016 (1 comments)









China Is Already Living in 2020 China's anti-access/area denial strategy is a go. And Xi is right behind it -- now widely regarded even at the provincial level as the nucleus (hexin) of all these reforms. Talk about a lightning-fast consolidation of power. And talk about a lot to talk about when China hosts the next G20 summit, in Hangzhou, in September. The 13th Five-Year-Plan has been approved, but China is already thinking, and mentally living, in 2020.
Wednesday, March 30, 2016 (3 comments)









The Whole World Is Watching Brazil's Hollow Men The alleged case against Rousseff totally collapses when one learns that in fiscal year 2015 -- the only one that could be taken into account in an impeachment drive -- the administration actually provided for a contingency fund of almost US$19 billion; that's more like foresight than playing with public finances.
Monday, March 28, 2016 (1 comments)









Brazil, like Russia, under attack by Hybrid War Color revolutions would never be enough; Exceptionalistan is always on the lookout for major strategic upgrades capable of ensuring perpetual Empire of Chaos hegemony. The ideological matrix and the modus operandi of color revolutions by now are a matter of public domain. Not so much the concept of Unconventional War (UW). UW was spelled out by the 2010 Special Forces Unconventional Warfare manual.
Sunday, March 27, 2016 (3 comments)









The European Jihadi Union The fact that ISIS/ISIL/Daesh is blowing up citizens from the EU and many other nationalities right under NATO's noses cannot but raise eyebrows. Especially when we know that for NATO and its sorry gallery of Strangeloves, Breedloves and Breedhates, the "enemy" is not Salafi-jihadism, but "evil" Russia.
Wednesday, March 23, 2016 (7 comments)









Brazil's revolution starting to reveal its true colors Call it white coup. Call it regime change. Call it the Brazilian color revolution. Without NATO. Without "humanitarian" imperialism. Without blood and zillions of US dollars lost, like in Iraq, Libya or Syria. So "clean." So "lawful." How come Empire of Chaos's theoreticians never thought about this before? And forget about reading any of this on Western corporate media.
Saturday, March 19, 2016 (7 comments)









Is There a US-Russia Grand Bargain in Syria? In Syria, Moscow accomplished the outstanding feat of making Team Obama see the light beyond the fog of neo-con-instilled war, leading to a solution involving Syria's chemical arsenal after Obama ensnared himself in his own red line. Obama owes it to Putin and Lavrov, who literally saved him not only from tremendous embarrassment but from yet another massive Middle East quagmire.
Friday, March 18, 2016 (14 comments)









The Russian ultimate lethal weapon Russia is further moving east while simultaneously moving to extricate itself from most of the West's institutional architecture. The merger of the China-driven New Silk Roads, a.k.a. One Belt, One Road and the Russia-led Eurasian Economic Union, although slow and full of pitfalls, is irreversible. It's in their mutual interest to invest and develop a pan-Eurasian emporium.
Wednesday, March 16, 2016 (1 comments)









"Prime Minister" Lula: The Brazilian game-changer Judge Moro, Car Wash's Elliot Ness, allied with the Globo media empire, will go no holds barred to prevent any possibility of a political agreement in Brasilia brokered by Lula. Because this would mean Lula not only as Prime Minister, but as President -- again -- in 2018. Total war starts now.
Tuesday, March 8, 2016 (3 comments)









Lula and the BRICS in a fight to the death "BRICS" is the dirtiest of acronyms in the Beltway/Wall Street axis, and for a solid reason: the consolidation of the BRICS is the only organic, global-reach project with the potential to derail Exceptionalistan's grip over the so-called "international community." Hell hath no fury like Exceptionalistan scorned. Like the Mob, it never forgives; Lula one day would have to pay.
Sunday, March 6, 2016 (29 comments)









The Brazilian Earthquake A top priority of the Empire of Chaos is to prevent the emergence of regional powers fueled by abundant natural resources, from oil to strategic minerals. Brazil amply fits the bill. Washington of course feels entitled to "defend" these resources. Thus the need to quash not only regional integration associations such as Mercosur and Unasur but most of all the global reach of the BRICS.
Thursday, March 3, 2016 (7 comments)









Europe's Slow Motion Debacle The refugee flood was not a spontaneous creation, as Syrians, Iraqis and/or Afghans suddenly decided to flee to the EU; it was directly instigated by Ankara. And Erdogan from the start was already contemplating the Big Prize; to bribe the EU, especially Merkel, to pay -- at least 3 billion euros -- so most refuges remain not on Turkish soil, but on one of his own neo-Ottoman sub-plots.
Wednesday, March 2, 2016 (4 comments)









Why the Iranian elections were a huge success All seems to be on track for Iran to get all the foreign investment it needs; to reemerge as the top geopolitical power in Southwest Asia; to progressively advance on Eurasian integration, alongside Russia, China and Central Asia; and to fulfill what Iranians across the spectrum want: a better quality of life, and peace with their neighbors.
Saturday, February 27, 2016 (8 comments)









Midnight in Damascus The vague terms of the "cessation of hostilities" do not explicitly specify that Washington, London and other members of the US-led-from-behind "coalition" should stop bombing Syrian territory. And there's nothing about suicide bombs and chemical weapons routinely used by any outfit, from ISIS/ISIL/Daesh to "moderate rebels," against the civilian Syrian population.
Monday, February 22, 2016 (2 comments)









Umberto Eco: the Professor Who Knew Everything Eco caused a media storm by deriding social networks, saying they "give the right of expression to legions of imbeciles which beforehand only talked in the bar after a glass of wine, without disturbing their social environment. Now they have the same right of expression of a Nobel Prize. It's the invasion of the imbeciles."
Saturday, February 20, 2016 (1 comments)









A dose of Dadaism to call the Sultan/Saudi bluff In a flash, we might even glimpse the possibility of the big powers, Russia and the US, reaching an ersatz of symbiosis in Syria, which may eventually translate into that "peace process" Kerry and Lavrov are so fond of. Who wants WWIII if not the mentally disabled?
Saturday, February 13, 2016 (5 comments)









It takes a Greek to save Europa Varoufakis could not but be attracted to a remix of the Minotaur metaphor; a periodic one-sided tribute -- in US dollars -- from the whole planet enabling the hegemonic "Exceptionalists" to project power across the seas. This Minotaur is now dying, the world is still encumbered with its rotting carcass, and no one knows what beast is to rise next.
Friday, February 12, 2016 (3 comments)









The Syrian Sea of Hostility The Syrian charade now proceeds under a vague "cessation of hostilities" -- which is not a ceasefire -- to be implemented within a week. Further on down the road, as this is the real world, "hostilities" will inevitably resume. So keep an eye on this "cessation of hostilities." Because the real hostilities may be just about to begin.
Saturday, February 6, 2016 (2 comments)









Why the "Sultan of Chaos" is freaking out The bulk of the Syrian "opposition" used to be armchair warriors co-opted by the CIA for years, as well as CIA Muslim Brotherhood patsies/vassals. Now the "opposition" is basically warlords answering to the House of Saud even for bottles of water -- regardless of the suit-and-tie former Ba'ath Party ministers handpicked to be the face of the opposition for the gullible Western corporate media.
Sunday, January 31, 2016 (2 comments)









Iran: The New China? The most probable scenario spells out an Islamic Republic of Iran engaged in a Chinese-style economic development program. Sort of a Persian "get rich is glorious" remix, under strict political control. This begs the question: are we ready for the new Supreme Leader role as the Iranian Deng Xiaoping?
Saturday, January 30, 2016 (5 comments)









You have now landed in Geneva, Syria A desperate Erdogan may be foolish enough to confront the Russian Air Force during his purported "invasion." Putin is on the record saying response to any provocation will be immediate, and lethal. To top it off, the Russians and Americans are actually coordinating airspace action in northern Syria. Geneva? That's for tourists; the capital of the Syrian horror show is now Jarabulus.
Thursday, January 28, 2016 (2 comments)









Silk Dragon Takes Persian Road There is no fulfillment of the New Silk Road vision without a comprehensive Iran-China strategic partnership. Xi and the Beijing leadership not only solidified it; in a sweeping move, they sort of upgraded what some Iranian analysts define as Khamenei's defensive realism theory of international relations to a de facto protection ring of China's geostrategic interests.
Tuesday, January 26, 2016 (13 comments)









Rumble in the ruble, fire in the markets The Russian Central Bank did not intervene to prop up the ruble. And they should not. The best course of action would be to let the ruble go, ending almost all imports, thus forcing self-sufficiency. Or introduce capital controls, with only approved transactions involving foreign currencies. It did work for Malaysia, for instance, after the 1997 Asian financial crisis.
Saturday, January 23, 2016 (11 comments)









The Secret Behind the Next Global Crash In the current, extremely volatile situation oil is down, stocks are down and oil stocks are down. Still the House of Saud has not understood that the Masters of the Universe are getting them to destroy themselves many times over, including flooding the oil market with their shut-in capacity. And all that to fatally wound Russia, Iran and... Saudi Arabia itself.