Articles Listed By Date List By Popularity
Page 1 of 3 First Back Next 2 3 View All
Monday, October 20, 2014 (1 comments)









US Army withheld promise from Germany that Ebola virus wouldn't be weaponized The United States has withheld assurances from Germany that the Ebola virus -- among other related diseases -- would not be weaponized in the event of Germany exporting it to the US Army Medical Research Institute for Infectious Diseases.
Saturday, September 13, 2014 (3 comments)









NSA denies whistleblower Snowden "raised concerns" in emails In response to a Freedom of Information request, the NSA denies that its former NSA contractor-turned whistleblower Edward Snowden ever raised concerns in emails to colleagues to his colleagues over the agency's surveillance work.
Thursday, August 7, 2014 (1 comments)









Obama authorizes airstrikes in Iraq "to protect US personnel" President Obama announced on Thursday that he has authorized the use of airstrikes in Iraq if they are necessary to protect American personnel. He also stated that humanitarian air drops have been made to help besieged religious minorities in the country.
Sunday, August 3, 2014 (2 comments)









Israel wiretapped Kerry's calls during peace talks Israeli agents were eavesdropping on US Secretary of State John Kerry as he was mediating last year's futile Middle East peace talks, German magazine Der Spiegel has revealed. The German magazine said the revelations could hurt already tense US-Israeli relations amid the ongoing offensive in the Gaza Strip.
Saturday, August 2, 2014 (4 comments)









"Here are the missiles!" US Congress passes emergency funding for Israel's Iron Dome Congress overwhelmingly approved an emergency measure on Friday to grant $225 million in additional revenue to Israel for the country's Iron Dome missile defense system. The package will put nearly a quarter of a billion dollars towards Israel's missile defense system, which is jointly built by US defense giant Raytheon.
Wednesday, July 30, 2014 (2 comments)









Bolivia declares Israel "terrorist state," scraps visa exemption agreement Bolivia has declared Israel to be a "terrorist state" and renounced a visa exemption agreement with the country in protest over the ongoing Israeli military offense in Gaza which already killed more than 1,300 dead and left over 7,000 wounded.
Sunday, July 20, 2014 (9 comments)









Malaysia MH17 crash: 10 questions Russia wants Ukraine to answer Russia's Deputy Defense Minister Anatoly Antonov has criticized Western countries for jumping to conclusions just "24 hours after the crash" while there is no evidence. Antonov said, "It seems to me that this is part of information warfare which has been started against the Russian Federation and armed forces."
Wednesday, July 16, 2014









Palestinians subjected to apartheid treatment The world is watching in horror as Israel is conducting the latest stage in its seemingly endless and relentless campaign of extermination aimed at the population of the Gaza strip. The majority of the mainstream media across the globe, in contrast, appears willfully unaware of the actual circumstances on the ground and publicly supports Israel's "right to defend itself."
Monday, July 14, 2014









Thousands of civilians flee Gaza, Palestinian death toll surpasses 160 Over the past 24 hours, UNRWA has opened a number of its schools as emergency shelters for Internally Displaced Persons (IDPs), the organization said on its website. Five shelters have been open in Gaza since 8 a.m. local time, and 2,000 people have already sought refuge.
Thursday, June 26, 2014 (6 comments)









Assange lawyers demand end to arrest warrant, release of evidence Julian Assange's lawyers are demanding Swedish prosecutors reveal texts from the woman in the "rape" scandal, currently hanging over the WikiLeaks founder. Changes in the law allow this and the defense team is appealing to cancel the arrest warrant.
Monday, June 23, 2014 (1 comments)









Russell Brand "Con-Dems" MSM blackout of 50,000-strong anti-austerity march Brand, best known for his work as an actor, comedian, television personality and self-effacing Messiah, has become a high-profile poster boy for the disaffected with his anti-system rants and calls for revolution. When asked if he still wanted a revolution to take place, Brand, who has predicted a "peaceful, effortless, joyful revolution," said, "Yes."
Sunday, June 22, 2014 (7 comments)









Mass graves filled with remains of immigrants discovered in Texas Anthropologists uncovered a series of mass graves filled with the human remains of immigrants stuffed into shopping and garbage bags in a county-owned section of a cemetery in South Texas. In those plots, they found the remains of multiple people instead of just one. Now, a local politician is calling for an inquiry.
Thursday, June 19, 2014









2 Russian journalists killed in Ukraine military shelling Kiev's army shelling near Lugansk, eastern Ukraine, took the lives of two Russian journalists -- Igor Kornelyuk and Anton Voloshin, who were filming refugees leaving the scene when a shell hit amidst their small group.
Sunday, June 8, 2014









Flight MH370 families start fund to uncover truth about vanished jet Not satisfied with the lack of progress being made on locating Malaysia Airlines Flight 370, relatives of passengers are planning to launch a $5 million fundraising campaign aimed at triggering another investigation. The campaign has been dubbed "Reward MH370: The Search for the Truth," and will officially launch on Monday through the crowd-funding website Indiegogo.
Saturday, May 31, 2014 (1 comments)









Snowden's latest interview corroborates good intentions, says attorney Current and former NSA officials have blasted Snowden for supposedly failing to take his complaints to his supervisors and instead leak so much information to the press. The US government published documents one day after Snowden's interview with NBC, though, indicating that the former contractor did, in fact, communicate some of his concerns to NSA bosses.
Thursday, May 22, 2014 (12 comments)









"World moving away from American financial hegemony" With the China-Russia deal conducted outside the dollar system we see the beginning of the de-dollarization and de-Americanization of the world, former assistant Secretary of the Treasury Paul Craig Roberts told RT.
Wednesday, May 21, 2014 (3 comments)









WikiLeaks ignores "deaths" warning, threatens to name NSA-targeted country When Greenwald defended his decision to publish the names of four countries where telephony metadata is collected by the NSA but withhold a fifth where content is recorded as well, WikiLeaks said it could be interpreted as meaning that the unknown country doesn't deserve to know they're being surveilled. Greenwald said The Intercept was "very convinced" it could lead to deaths. Later, WikiLeaks equated this as racism.
Tuesday, May 13, 2014 (2 comments)









Russia should ignore Washington's "new Cold War" Washington wants a Cold War; they need it. They've been defeated in Afghanistan, they were blocked from attacking Syria and Iran, so they've got to keep the military-security complex funded, because that's where an important part of their campaign contributions comes from.
Wednesday, May 7, 2014









Putin calls for end to Kiev's military op, postponing referendum in E. Ukraine President Vladimir Putin also said that Russia has withdrawn its troops from the Ukrainian border. "We have been told that our troops on the Ukrainian border are a concern -- we have withdrawn them. They are now not on Ukrainian territory, but at locations where they conduct regular drills at ranges," he said.
Friday, May 2, 2014 (2 comments)









Supreme Court refuses to stop indefinite detention of Americans under NDAA The United States Supreme Court this week effectively ended all efforts to overturn a controversial 2012 law that grants the government the power to indefinitely detain American citizens without due process. The high court said it won't weigh in on a challenge filed by Pulitzer Prize-winning journalist Chris Hedges and a bevy of co-plaintiffs against US President Barack Obama.
Thursday, May 1, 2014









BP pipeline sprays "oily mist" over 33 acres of Alaskan tundra Alaska state officials confirmed Wednesday that an oily mist sprung from a compromised oil pipeline and sprayed into the wind without stopping for at least two hours, covering 33 acres of the frozen snow field in the oil well's vicinity. The cause is still under investigation, according to the Associated Press, but officials know that the mist was made up of a mixture of gas, crude oil, and water.
Saturday, April 19, 2014 (2 comments)









"Letter to Jews" which Kerry cited, appears to be fake Following the four-side meeting on the Ukrainian crisis in Geneva on Wednesday, John Kerry lashed out at a letter that was allegedly sent to Jewish citizens in Ukraine's eastern town of Donetsk, asking them to register and report all their property, or be stripped of citizenship and face expulsion. The US appears to be relying on information from Kiev, while ignoring alternative points of view.
Thursday, April 17, 2014 (3 comments)









Snowden asks Putin LIVE: Does Russia intercept millions of citizens' data? President Vladimir Putin, after he was asked a surprise question by whistleblower Edward Snowden at his Q&A session, adding "our surveillance activities are strictly controlled by the law."President Vladimir Putin, after he was asked a surprise question by whistleblower Edward Snowden at his Q&A session, added "our surveillance activities are strictly controlled by the law."
Thursday, April 10, 2014









Obama administration wins Jefferson Muzzle award for restricting free press The United States Department of Justice and the White House Press Office are this year's top winners of a dubious award extended to those considered to be "responsible for some of the more egregious or ridiculous affronts to First Amendment principles."
Tuesday, April 8, 2014 (2 comments)









Nuke talks collapsing as US opposes Iran's pick for UN envoy Washington and Tehran are again at odds after the United States Senate voted this week to ban the Iranian diplomat nominated to serve as his country's ambassador to the United Nations from entering the US. The Republican-controlled House is expected to soon vote in favor of the ban as well, but the effort is being considered largely a symbolic one since only the White House is authorized to approve such sanctions.
Sunday, April 6, 2014









Metadata monitoring more intrusive than eavesdropping, Snowden and Greenwald warn Whistleblower Edward Snowden and journalist Glenn Greenwald joined forces via video link at an Amnesty International event in the US to speak to a packed hotel ballroom about the dangers of government metadata collection. Both stated that governmental collection of metadata--that is, monitoring timings of calls, to whom calls were made, and how long they lasted--is much more intrusive than listening in on calls directly.
Saturday, April 5, 2014









Relax and do some yoga, Moscow tells sanctions-waving US leaders The public part of the sanctions, which include travel bans and foreign assets freezes, targets Russian politicians and businessmen, who the US considers part of President Putin's inner circle. So far, sanctions have only managed to provoke sarcastic requests from Russian politicians, not included in the US blacklist, to add them as well.
Sunday, March 30, 2014 (2 comments)









Obama announces overhaul of NSA metadata collection The Obama administration is set to release a new proposal that would change the way the National Security Agency accesses consumers' phone data. Changes would include no longer allowing the NSA to store phone call "metadata," and would require the agency to access the data from phone company servers instead.
Wednesday, March 12, 2014 (4 comments)









US abandoned international law, abides by "law of the jungle" in Ukraine Western powers are following an agenda to partition the map of the European region under which a portion of the Black Sea territory will be under US domination, former vice president of the OSCE Parliamentary Assembly, Willy Wimmer, told RT.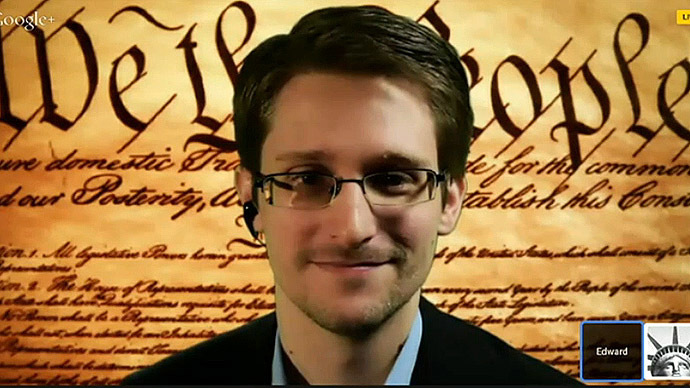 Tuesday, March 11, 2014









Snowden at SXSW: "The Constitution was being violated on a massive scale" Snowden -- speaking in front of a green screen digitally altered to display Article 1 of the US Constitution -- said he would "absolutely" disclose documents all over again, even though his actions thus far have branded him a fugitive and traitor by many. "I took an oath to support and defend the Constitution and I saw that the Constitution was being violated on a massive scale," he said.
Sunday, March 9, 2014









Ron Paul on Liz Wahl's claim: What RT reported was exactly what I said Former US Congressman Ron Paul responds to allegations voiced by the channel's ex-host Liz Wahl that RT censored his interview, in which he criticized foreign intervention in Ukraine. "I thought was very fair. I listened to the replay of the whole thing," Paul said on his official online channel on March 6. "I didn't think it was slanted in any way. I thought what they reported was exactly what I said," he added.
Saturday, March 1, 2014 (2 comments)









Limit surveillance to "terrorist communication," says outgoing NSA boss Alexander's testimony seemed to indicate that the scenario the administration is taking most seriously is leaving the trove metadata with the phone company, with the NSA only forcing the company to handover information about numbers thought to be involved in a web of terrorism.
Thursday, February 27, 2014









New Mexico nuclear plant workers exposed to radiation Positive results for radiation exposure were found in 13 workers following a leak at the United States' first underground nuclear waste repository near Carlsbad, New Mexico. Nuclear Waste Partnership spokesman Donavan Mager said the number of people exposed to radiation could not be confirmed due to the privacy rule under the Health Insurance Portability and Accountability Act.
Tuesday, February 25, 2014









Good advice, wrong address: Russia responds to Susan Rice "no tanks to Ukraine" warning Russia sees merit in the advice against use of force in Ukraine which US National Security Adviser Susan Rice voiced, but believes it was wrongly directed towards Moscow. Washington would be a more appropriate recipient of the piece of wisdom. Washington justifies its interventions on humanitarian reasons and the obligation to depose repressive governments.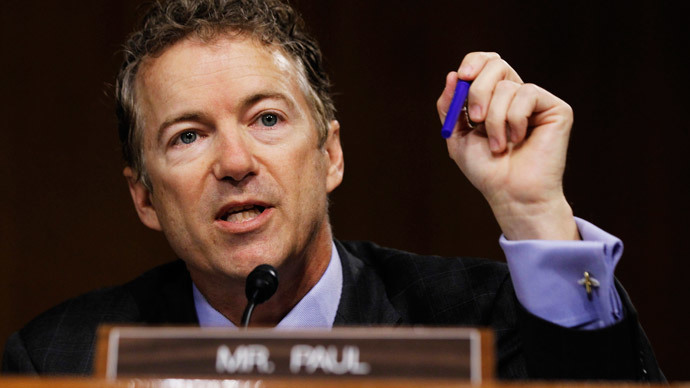 Wednesday, February 12, 2014 (1 comments)









Sen Rand Paul sues President Obama over NSA call surveillance US Senator Rand Paul has filed a class-action lawsuit against the Obama administration and the National Security Agency seeking to halt the NSA's vast data-surveillance program. The suit challenges the constitutionality of the NSA program that collects metadata on US citizens' phone calls.
Tuesday, February 11, 2014 (4 comments)









"The day we fight back": 6,000 websites protest surveillance, honor Aaron Swartz More than 6,000 websites, including Reddit, Tumblr, Mozilla, are taking part in an online protest against government surveillance. The action marks two years since website blackouts against SOPA and PIPA and commemorates Aaron Swartz's death. Civil liberties advocates are now pushing for Congress to reform the anti-hacking law the government used to pursue Swartz.
Saturday, February 8, 2014









The Snowden Files: How to turn another hero into a villain From newspapers to TV, internet, radio, and magazines and books, media in the West is becoming a commodity no different to sausages or killer drones, bought and sold for profit to the highest bidder, and he who pays the piper calls the tune. There is eventually no wriggle room left for criticism of the power elite these media barons are part of. The same criminal elite, perhaps, that Edward Snowden is blowing the whistle on?
Wednesday, February 5, 2014









"Assange won't come": Swedish MPs urge end to whistleblower case Swedish MPs are calling on the prosecutors in the Julian Assange sexual assault case to travel to London and question the WikiLeaks founder at the Ecuadorian embassy, where he has been taking refuge since June 2012. The operation to monitor the embassy in order to apprehend Assange should he emerge from it reportedly costs British taxpayers 6 million pounds a year.
Tuesday, February 4, 2014 (1 comments)









Toxic carcinogens from tar sands oil production underestimated - report Production of crude oil in western Canada emits more harmful carcinogens into the environment than official estimates let on. The Keystone XL pipeline would move tar sands oil from Alberta through the US to Texas. A new study by the University of Toronto-Scarborough reported that Canadian officials may have underestimated emissions of harmful carcinogens known as polycyclic aromatic hydrocarbons (PAHs)from Alberta tar sands.
Monday, February 3, 2014 (2 comments)









WikiLeaks, Greenwald blast Guardian journalist's book on "FSB prisoner" Snowden WikiLeaks has excoriated a new book by Guardian foreign correspondent Luke Harding, who claims former NSA contractor Edward Snowden is being kept hostage by the Russian security agency, the FSB. Harding says from the very start of Snowden's stay in Russia the former CIA employee has been surrounded by "minders" from the FSB, with even his trusted lawyer, Anatoly Kucherena, being an FSB-handpicked "person of the system."
Sunday, February 2, 2014 (1 comments)









Israeli security minister slams Kerry over boycott threat, warns IDF may invade Gaza Kerry is hoping to create a framework for the establishment of a lasting peace between Israel and Palestine by the end of 2014. Martin Indyk, the State Department's lead envoy to the Israeli-Palestinian negotiations, told Jewish leaders that the new framework will address controversial issues such as the settlements and Palestinian statehood.
Friday, January 31, 2014









Bombshell? Ex-aide alleges Christie was behind NJ bridge closing scheme David Wildstein resigned from the Port Authority before news broke that he was the one who personally oversaw the September lane closing on George Washington bridge. A letter released by Wildstein's lawyer to the New York Times Friday now says the decision to shut down three lanes of the busiest bridge in the US, which is under New Jersey's domain, was "the Christie administration's order."
Wednesday, January 29, 2014 (1 comments)









NYT improperly redacted latest NSA leak doc, revealing name of agent and a target The Times published Monday the latest revelation stemming from leaks supplied by former NSA contractor Edward Snowden, that US spy agency and its UK cohort, GCHQ, have the ability to harvest sensitive personal data from phone apps that transmit users' data across the web, such as the extremely popular Angry Birds game.
Wednesday, January 29, 2014 (2 comments)









Norwegian MPs nominate Snowden for Nobel Peace Prize Edward Snowden has been nominated for the Nobel Peace Prize by two Norwegian lawmakers, who say the NSA whistleblower contributed to "transparency and global stability" by revealing the depth and sophistication of the global surveillance apparatus.
Sunday, January 26, 2014









NSA is after industrial spying -- Snowden to German TV Edward Snowden disavowed participation in any future publications of the documents he withdrew from the NSA databanks, saying in the same interview that he no longer possesses any NSA data. The information has been distributed among a number of trustworthy journalists, who are going to decide for themselves what to make public and in what sequence.
Thursday, January 23, 2014 (1 comments)









"No way I can come home and make my case to a jury" -- Snowden Former intelligence contractor Edward Snowden said on Thursday that whistleblower protection laws in the United States are greatly flawed and in need of serious reform. Snowden, who fled the US last year after leaking classified documents taken from the National Security Agency, was answering questions from the public over the internet on Thursday when he made the remarks.
Wednesday, January 22, 2014 (4 comments)









I acted alone: Snowden trashes "absurd" Russian spy claim accusations NSA Whistleblower Edward Snowden dismissed as "absurd" accusations from US lawmakers he might have spied on behalf of Russia when taking troves of classified US government documents, insisting he acted alone in a rare interview with the New Yorker. Snowden told the magazine via encrypted means from Moscow that he "clearly and unambiguously acted alone, with no assistance from anyone, much less a government."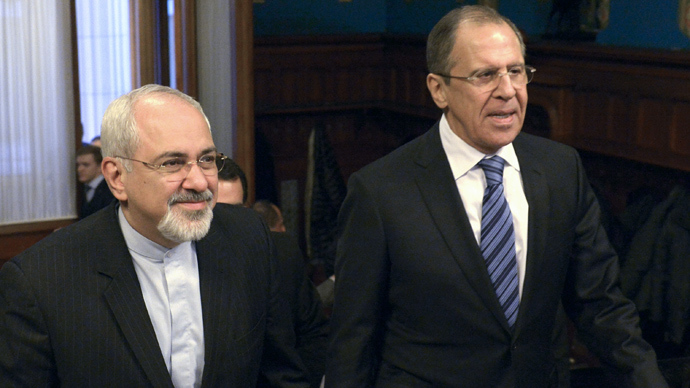 Monday, January 20, 2014









Iran invitation puts Syria peace talks at risk Russian Foreign Minister Sergey Lavrov supported the UN decision to invite Iran, saying that without the country the talks would be "profane." He said "Around 40 countries have been invited to the conference, including Australia, Mexico, Korea, Brazil, India and Indonesia. If Iran were not on the list, that would seem profane."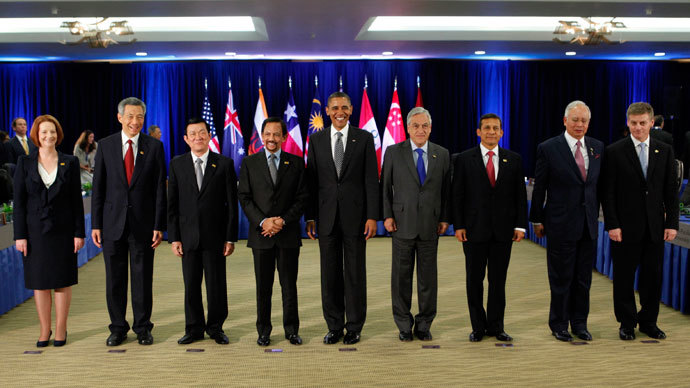 Sunday, January 19, 2014 (1 comments)









Industry powers with access to TPP plans lavish money on Congress Among the contentious issues in the TPP is that the agreement stipulates new powers for multinationals that would allow them to challenge country laws in privately run international courts. Washington has endorsed such powers in previous trade deals such as the North American Free Trade Agreement (NAFTA), but conditions in the TPP could grant multinational more powers to challenge a wider range of laws.
Saturday, January 18, 2014 (3 comments)









Pope Francis shakes up Vatican Bank supervisory board Pope Francis has vowed to reform the bank or close it down completely after a series of scandals that tainted the reputation of the Holy See and the institution responsible for its charity around the globe. In October 2013, for the first time in its 125-year history, the Vatican bank disclosed its annual financial report to the public, showing a total of 4.98 billion euros in assets and 769 million euros in equity funds.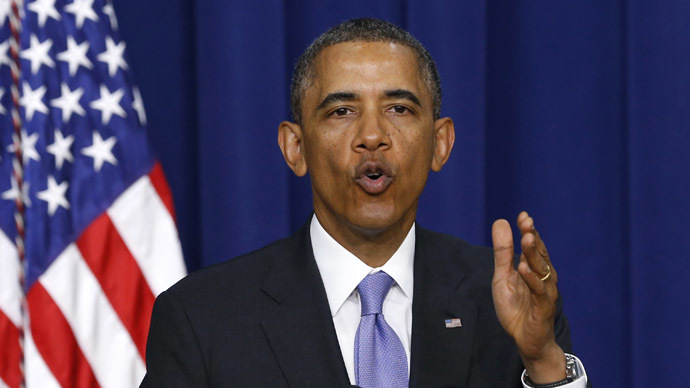 Friday, January 17, 2014









Obama announces NSA programs overhaul Revelations that the NSA had tapped the personal phones of foreign leaders like German Chancellor Angela Merkel caused outrage around the world last year, but on Friday's speech Mr. Obama said that the US is the "world's only superpower" and must continue to conduct operations allies are not able to accomplish on their own.
Thursday, January 16, 2014









NSA collects millions of SMS messages worldwide The NSA has been gathering 5 billion records a day detailing the whereabouts of cellphones around the globe. And while the latest leak has unearthed two new programs used to track down cell-based location information, top-secret documents indicate that Dishfire and Prefer provide both the NSA and GCHQ with tools unmatched by any operations previously disclosed.
Monday, January 13, 2014 (12 comments)









Supreme Court hands Monsanto victory over farmers on GMO seed patents, ability to sue In a June 2013 ruling, the US Court of Appeals for the Federal Circuit in Washington, DC said it was inevitable, as the farmers' argued, that contamination from Monsanto's products would occur. Yet the appeals panel also said the plaintiffs do not have standing to prohibit Monsanto from suing them should the company's genetic traits end up on their holdings.
Sunday, January 12, 2014









Iran, world powers agree to start implementing nuclear deal on Jan. 20 Tehran and the six world powers, the P5+1, have agreed to implement a nuclear deal reached in Geneva in November starting from January 20, says EU foreign policy chief Catherine Ashton. US President Barack Obama has welcomed the agreement to implement the nuclear deal. He added that he would veto "any legislation enacting new sanctions during the negotiation of the long-term agreement with Iran."
Sunday, January 12, 2014 (1 comments)









US House passed bill ravaging toxic-waste regulation law -- on same day as W. Virginia chemical spill As West Virginians were learning Thursday of a devastating chemical spill in the Elk River that has rendered water undrinkable for 300,000 people, the US House of Representatives was busy gutting federal hazardous-waste cleanup law.
Saturday, January 11, 2014 (6 comments)









Ex-Israeli PM Ariel Sharon dies at 85 In mid-2005, Sharon ended 38 years of military control of the Gaza Strip after directing a unilateral withdrawal of Israeli troops and settlers from the territory, a shock for those who supported Sharon's championing of the construction of Israeli settlements in the West Bank and Gaza Strip.
Friday, January 3, 2014









NSA stands for "No Such Amendment": Intelligence agency violates US Constitution For the first time in history, all three branches of the US government are complicit in violating the Fourth Amendment of the US Constitution by facilitating illegal surveillance said former CIA officer Ray McGovern. The NSA has been dubbed "No Such Amendment" for its bulk surveillance, which is in violation of the US Constitution's Fourth Amendment which prohibits groundless and warrantless searches and seizures.
Tuesday, December 31, 2013 (3 comments)









NSA spying is just the beginning, a far greater threat lies ahead The US National Security Agency (NSA) is building the foundation for a global police state. The current massive cyber surveillance of the worlds' people and institutions is only the beginning of the threat from the NSA and its allied US government agencies. Unrestricted information technology (IT) power in the hands of the US government is a future threat which dwarfs anything the NSA has done to date.
Sunday, December 29, 2013 (3 comments)









Greenwald: US, British media are servants of security apparatus Greenwald said the established media continues to reject the notion that government officials spew lies. Snowden's NSA documents have exposed those fibs on more than one occasion, he noted, yet reporters around the world continue to take the word of officials as fact rather than dig from the truth. "Their role is not to be adversarial, but to be loyal spokespeople to those powerful factions they pretend to exercise oversight."
Saturday, December 28, 2013 (6 comments)









Hundreds of teens go on "trashing" spree in NYC mall Hundreds of aggressive teenagers stormed a New York mall, trashing stores, assaulting security guards and terrifying customers and personnel. Some teens allegedly took part in a game of "knockout." The mall briefly shut down in response to the violence. Wild "knockout" attacks -- when people randomly approach strangers on the street to punch them -- have been recently spreading like wildfire across the US.