Articles Listed By Date List By Popularity
Page 1 of 7 First Back Next 2 3 4 5 6 7 View All
Saturday, November 28, 2015 (12 comments)









Terrorism on American Soil Americans have far more to worry about from American terrorists and the NRA than they do from ISIS or any foreign terrorist organization.
Wednesday, November 25, 2015









The Fracking Crisis: A Manufacturer's Perspective A call for business owners and executives to join the anti-fracking movement.
Thursday, November 19, 2015 (21 comments)









The Republicans' Rhetoric of Hate and Fear Conservatives, while most profess to be Christians, don't want Syrian refugees in the U.S.Their reasons show not compassion but hate and paranoia. This is the story about their pitiful justification.
Friday, November 13, 2015









'Twixt the Cobwebs of Halloween and the Lights of Christmas We need to make Black Friday a holiday, complete with front porch decorations. The celebration of greed and capitalism needs to be formally recognized.
Sunday, November 8, 2015









Snuggling Up to Celebrities Not Part of Journalism Training The fact that a co-anchor of a morning news/entertainment show snuggled up to a news source is an indication of how much journalism has changed from what the Founding Fathers believed should be the role of the press.
Monday, November 2, 2015 (2 comments)









These Judges Don't Put Defendants into Prison Most judicial election races are quiet, and the voters have little knowledge about the candidates.That's not true for Tuesday's race in Pennsylvania. The 7 candidates for the state supreme court have spent about $10 million in advertising.
Monday, October 26, 2015 (4 comments)









The 24/7 Election and Media Carousel The 24/7 media cycle doesn't add in-depth information to the need to understand politics and government. It merely gives us a constant repetition of superficial reporting.
Friday, October 16, 2015









Iran Boycotts World's Largest Book Fair Iran is boycotting the world's largest book fair.But the U.S. doesn't have such a good record in freedom of expression, either.
Monday, October 12, 2015 (2 comments)









Mass Murders are Good for Business We know that most of Congress and state legislatures have been bought and paid for by gun manufacturers and the gun-rights lobby. But, here's an idea about how the people could force our law-givers, who spit routine comments after every mass shooting, to be a bit more empathetic. And, maybe, we can reduce gun violence just a bit.
Sunday, September 27, 2015 (7 comments)









'Paging Dr. Doctivity': Medicine Evolves Into a Business Model Physicians are being coached on how to be better business people; the result is further deterioration of the health care industry.
Sunday, September 20, 2015









Questionable Calls in the Sports Department More than 14,000 high schools have football teams. But, newspapers and TV stations think they can rank the teams. Is this just another case of sloppy and egotistical journalism?
Monday, September 7, 2015 (5 comments)









The Boss Who Fought for the Working Class At a time when the working class is under attack, and not one Republican candidate for president believes in unions, one of the nation's most influential capitalists spoke out for social justice and for the workers. This is his story.
Thursday, August 27, 2015









Katrina: A 10-Year Review Thursday, Aug. 27, is the 10th year anniversary of when Katrina first hit New Orleans and the Gulf Coast. Here's what we as a nation did not learn in the past decade.
Friday, August 21, 2015 (3 comments)









Canned Pleasure: The Thrill of the Kill It's not fair chase hunting when the animals are in cages or fenced-in areas, and the "Great White Hunters" have guides and weapons. It's more like a shooting gallery in these canned hunt preserves.
Friday, August 7, 2015 (4 comments)









Their Cheatin' Souls: Short Circuiting Ethics in America Tom Brady may or may not have cheated in the Deflategate Scandal. But, America does cheat. And here's the story.
Sunday, July 26, 2015 (4 comments)









'NCIS' Again Skunked--Except by the People One of the best TV dramas has again been snubbed by the Emmys. Here's why.
Saturday, July 11, 2015 (48 comments)









Gun Control and the NRA The confederate flag is now down from in front of the S.C. state capitol. But, the discussion about flags has marred the real issue facing America--the continuing influence of the NRA--and the cowardice of Democrats to speak out on critical issues.
Monday, July 6, 2015 (8 comments)









Three Commandments for Every State Capitol The Ten Commandments SHOULD be posted in front of every state capitol--as long as the Three Commandments are followed.
Friday, June 26, 2015 (1 comments)









Whoopin' and a-Hollerin' for the Plantation Life Can't find a Confederate flag in the south? No problem. Go to Pennsylvania, where the Confederacy shall rise again!
Friday, June 19, 2015 (2 comments)









The Business of Wall Street What's a Business degree worth? On Wall Street, a lot! For society, not so much.
Monday, June 1, 2015









A Nation of Millennial Entitlements A nursing student is suing her college because she failed a critical class. Twice. It's not her fault, she says. Alas, she's just one of hundreds of thousands who blame everything and everyone but themselves.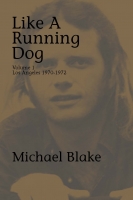 Saturday, May 9, 2015









A Life That Mattered He didn't write books about celebs or diet books or junk science. And all his royalties didn't equal what the loser earned in a fight at a Vegas casino. His books mattered.
Sunday, April 26, 2015 (2 comments)









Citizen-Journalist Fined for Telling the Truth A citizen-journalist was fined $1,000 for telling the truth about fracking. The fine will go to Cabot Oil and Gas, which earned about $1 billion last year.
Friday, April 17, 2015 (14 comments)









Sick and Tired Workers: An Epidemic of Corporate Greed The Republican-led Pa. legislature believes bosses should not have to establish sick leave plans for their workers. Here's the story.
Sunday, April 12, 2015 (4 comments)









A Call for Fair Pay for College Athletes Let's call it as we see it -- sports are more important than education in many of America's colleges.
Saturday, April 4, 2015 (1 comments)









Pennsylvania School is Flushed by a Problem A union and a school are fighting over bathroom privileges. Is THIS any way to teach our children?
Tuesday, March 24, 2015 (11 comments)









The Morality Police The Morals Police has again come to the U.S. They would make the Puritans seem to be liberal.
Friday, March 13, 2015 (32 comments)









America's Real Traitors First, the Tea Party wingnuts call John Boehner a RINO. Now, they send a vicious letter to Iran, undermining the constitution and the authority of the President. Their actions--in addition to being political and stupid--border on treason.
Wednesday, March 4, 2015 (2 comments)









'Rithmatic Doesn't Add Up in One School District--and It's Not Alone There is a widespread hatred for teachers--and teacher unions--in many parts of the country. The reasons are embraced within a culture of envy and jealousy.
Thursday, February 19, 2015 (2 comments)









They Brand Cattle, Don't They? If you're a celebrity and not a brand, you are non-existent. Here's the story.
Saturday, February 7, 2015 (2 comments)









'Made in America' Just a Political Slogan to Conservatives To many conservative politicians, patriotism is greed at the expense of the workers.
Sunday, January 25, 2015 (10 comments)









Divesting America of Ozone-Destroying Energy Sources Churches, colleges, and cities have begun to divest their stock portfolios of oil, gas, and coal stock. What do they know that others don't?
Saturday, January 17, 2015 (24 comments)









The Fascist Socialist Kenyan Muslim Libtard President Unable to logically argue political principles and ideas, the extreme right-wing has used name-calling as its tactic to attack President Obama and the nation's liberals.
Monday, January 12, 2015 (4 comments)









A Textbook Case of Willful Distortion One of the world's largest book publishers wiped Israel off the map--literally. Here's the story--and it's not an unusual act in textbook publishing.
Saturday, January 3, 2015 (5 comments)









Setting America's Priorities for 2015 Firefighters, social workers, and teachers earn on average less than $50,000 a year--about 1% of what the UMich new football coach will earn as minimum salary his first year. That tells us what the nation'[s priorities are.
Saturday, December 27, 2014 (17 comments)









The Fracking Boom is a Fracking Bubble The low prices at the gas pump may mean the beginning of the end of horizontal fracturing (fracking) as a viable way to mine natural gas--and, possibly, the direction needed to expand renewable energy.
Saturday, December 13, 2014 (1 comments)









Practicing Subsidized Un-Medicine Does paying an agribusiness corporation $1 million a year from tax funds bother you? How about a dumb-ass statement by a congressman that Obamacare isn't necessary because hospitals kill people?" If so, this satire is for you. (And the facts are accurate, unfortunately)
Saturday, December 6, 2014









Deck the Malls: The Nightmare After Thanksgiving During the four-day spree, about 133.7 million shoppers spent about $50.9 billion. The psychological necessity to push, shove, and trample strangers while fighting for the right to purchase overpriced merchandise made in China has just begun.
Sunday, November 30, 2014 (15 comments)









Perceptions of Reality-- And a Failure to Indict Perception clouds the truth. But, in Ferguson, Mo., a prosecutor may have decided that truth may not have been what was necessary.
Saturday, November 22, 2014 (4 comments)









How Americans Came to Oppose Fracking More people now oppose fracking than those who support it. Here's why.
Saturday, November 8, 2014 (8 comments)









A Nation of Fear We kill animals because of what they MIGHT do. We kill humans for the same reason. The U.S. has become a nation living in fear.
Saturday, October 25, 2014 (7 comments)









NRA Continues Policy of Animal Cruelty The NRA continues to support animal cruelty. This is an exclusive behind-the-scenes look at its influence upon the largest state legislature in the country.
Saturday, October 18, 2014









Pennsylvania's Politics of Virtue--Finally! Pennsylvania is the only state that has open (and legal) pigeon shoots. But the state Senate voted to ban the shoots under a state animal cruelty statute. Now the House, after two decades of scuttling such legislation, afraid of NRA retribution, may develop a spine. We'll know, Oct. 20.
Saturday, October 11, 2014 (11 comments)









A Swift Boat Load of Lies Politicians lying? How absurd! We know they always tell the truth. But, now, they can really lie in paid political ads, thanks to a Supreme Court ruling.
Saturday, October 4, 2014









A Fracking Good Letter It's only a letter--but it has gotten the fracking industry's ire to a new level--one that has led to a massive propaganda campaign.
Sunday, September 28, 2014 (7 comments)









The Politics of Animal Cruelty By understanding why a state legislature won't bring up an animal cruelty bill, you can better understand the behind-the-scenes workings of government.
Friday, September 19, 2014 (2 comments)









Arsenic-Laced Coffee Good for You The gas/oil industry wants us to believe that fracking is safe and that the fluids used are 99.5% pure. As is often the case, the industry's PR people are rather creative--and wrong.
Friday, September 12, 2014 (3 comments)









No Safe Haven for Obstructionists What Mitch McConnell and the obstructionists are threatening to do to Americans is only a little less of a terrorist threat than what IS*IS is doing overseas.
Thursday, September 4, 2014 (5 comments)









A Quacked-Up Strategy to Stop Terrorism So far, the US hasn't wiped put ISIS. The patriarch of Duck Dynasty had an idea. I have the way to implement it.
Saturday, August 30, 2014 (2 comments)









Labor Day Assignment: Educating the Uninformed Teachers are lazy, greedy, and overpaid. At least that's what many on the Tea party wing believe. Here's why they're wrong (again)
Thursday, August 21, 2014 (4 comments)









Railroad 'Bomb Trains': Speeding to Disaster The railroad industry, with a poor record of safely hauling fracked crude oil, doesn't want federal regulations that reduce the speed of these "bomb trains."
Friday, August 15, 2014 (2 comments)









House Committee: No Benghazi Scandal A Republican-led committee has determined there is NO Benghazi scandal.
Saturday, August 2, 2014









AIDS Advances May be Compromised by Legislative Inaction The Pa. legislature, like those of many other states and the Congress, have placed low priorities on public health and high priorities at giving tax breaks to the rich. Here's why that's not a good idea.
Saturday, July 26, 2014 (10 comments)









Packing Heat in the Brothers' 'Hood Armed Whites plan a march into a neighborhood of unarmed Blacks--it's to 'educate' them about gun rights. Now, what could ever go wrong with that?!
Saturday, July 12, 2014









Passing Gas to the Consumer Want to know why gas prices were so high the past week? Here's one possible reason.
Monday, July 7, 2014 (3 comments)









New Pennsylvania Judge Filmed Shooting Live Pigeons under Confederate Flag The following article was written by Steve Hindi and Stuart Chaifetz of SHARK (SHOWING ANIMALS RESPECT AND KINDNESS.) The story outlines a major problem in Pennsylvania and helps explain why it is possible that State Police did not investigate persons at pigeon shoots--SW Pa. is only place where this butchery of animals is still being carried out--for underage drinking, alcoholism, illegal gambling, and harassment.)
Thursday, July 3, 2014 (4 comments)









Pennsylvania Senate Committee Says Pigeon Shoots are Animal Cruelty Pigeon shoots are animal cruelty--but will the legislators in Pennsylvania have the courage to stand up against the NRA?
Saturday, June 21, 2014 (1 comments)









Scientists Predict Increased Rain, Floods for Northeast Increased rainfall and floods are seen for NE US for 5 decades, the result of climate change, increased fossil fuel usage, and fracking.
Sunday, June 8, 2014 (2 comments)









An Assault Upon Our Civility Open Carry Texas has shoved guns into our faces, and claims we shouldn't be afraid of semi-automatic assault weapons.
Tuesday, June 3, 2014 (19 comments)









OEN senior editor wins journalism awards OEN senior editor wins awards