Articles Listed By Date List By Popularity
Page 1 of 5 First Back Next 2 3 4 5 View All
Monday, August 31, 2015









China stock panic could pop housing bubbles China is going through a transition from growth led by investment and exports to growth led by domestic consumption. The stock market run-up helped this transition as people increased their consumption based on bubble-generated wealth. The plunge in prices will hurt this process, but note that stock prices are still almost double their level of last summer.
Tuesday, August 25, 2015 (2 comments)









The Stock Market Is Not the Economy The stock market is not the economy. The stock market has fluctuations all the time that have nothing to do with the real economy. The most famous was the 1987 crash, which did not correspond to any real-world bad event that anyone could identify.
Wednesday, August 19, 2015 (1 comments)









Loss of Manufacturing Jobs Isn't "Tectonic" -- It's a Policy Choice We have at least acquiesced in, if not actively supported, policies that have led to a seriously over-valued dollar. The result of these policies is a large and persistent trade deficit, which puts further downward pressure on the wages of those workers who have been most exposed to international competition.
Saturday, August 15, 2015 (6 comments)









Is There Anything Progressive About Hillary's Economic Plan? It is still early in the campaign and we need many more specifics, but Secretary Clinton's proposals to date do not appear to be an effective way to advance her stated agenda. Most of the candidates from both parties are pledging to help the middle class. Presumably the winner will be the person who does the best sales job in this area. Hopefully, the sales pitch will be grounded in economic reality.
Tuesday, August 11, 2015 (2 comments)









Disciplining Corporate Directors: The Real Culprits in CEO Pay The most obvious story is that there is no effective check on CEO pay. While most workers have bosses who don't want to pay them a nickel more than they have to, CEOs don't live in that world. The pay of CEOs is determined by corporate directors who decide their compensation package.
Friday, August 7, 2015









Explaining Donald Trump's Rise With Economic Misinformation It is not just non-college grads who have struggled since the turn of the century. Most college grads have seen little or no wage gains since then. The data clearly show that most people have been seeing little or none of the gains from economic growth over the last decade, not just people on the bottom.
Monday, August 3, 2015 (1 comments)









Secretary Clinton's economic agenda: is it progressive? Secretary Clinton's proposals to date do not appear to be an effective way to advance her stated agenda. Most of the candidates from both parties are pledging to help the middle class. Presumably the winner will be the person who does the best sales job in this area. Hopefully, the sales pitch will be grounded in economic reality.
Thursday, July 30, 2015









Export-Import Bank debate reveals the corruption of economics The whole point of the Ex-Im Bank, of course, is to have the government subsidize selected companies by giving them access to credit at below-market interest rates. This is totally at odds with free trade. It means the government is allocating credit rather than markets.
Tuesday, July 21, 2015 (2 comments)









Wolfgang Schauble, the Hero of the Greek Austerity Crisis? The Greek government had not prepared itself for the process of leaving the euro. Perhaps the world will be surprised and the deal it reached with its creditors will provide a basis for renewed growth. But if not, it may want to get back in touch with Mr. Schauble.
Thursday, July 16, 2015 (1 comments)









Five years later, Dodd-Frank naysayers are still wrong The bottom line is that the lack of liquidity on major markets can be a serious concern, but we just have no reason to believe that it is one now or likely to be as a result of Dodd-Frank or other financial reforms. One peculiar day in October doesn't change that reality.
Wednesday, July 15, 2015 (2 comments)









Hard Work With Jeb Bush Bush is not alone. There are people in both parties who argue that people need to work more. This comes up in a variety of contexts, like reducing the number of workers getting disability benefits or weakening requirements for overtime pay. While Bush's comments may have been poorly chosen for a presidential candidate, they represent a commonly held view in policy debates.
Saturday, July 11, 2015 (4 comments)









Jeb Bush wants us to work more for the collective good. Who's the socialist now? Those that agree with Jeb Bush's premise that Americans need to work more argue that we need more workers in order to sustain economic growth at all. In particular, they posit that, as our population ages, we will have to keep people in the work force beyond the current retirement age and get more hours of work from them each year until they do retire.
Saturday, July 4, 2015 (3 comments)









Just Because You Seek Does not Mean You Find: NYT Hypes Scare Stories on Obamacare The NYT headlined a front page piece, "health insurance companies seek big rate increases for 2016." The piece told readers insurance companies "are seeking rate increases of 20 percent to 40 percent or more, saying their new customers under the Affordable Care Act turned out to be sicker than expected."
Wednesday, July 1, 2015 (4 comments)









The Federal Reserve Board, Jobs and the Rewriting of Economic History History should be an important feature in the current debate on the Fed's interest rate policy. The point is that virtually the whole profession got the economy completely wrong in the 1990s. Given this track record, why would anyone think they are now getting the economy right today?
Thursday, June 18, 2015 (1 comments)









David Brooks Declares War on 'Democratic Tea Party'--Unarmed With Facts The Washington chattering class is really upset that the Trans-Pacific Partnership (TPP) looks like it's going down. David Brooks pulled out all the stops, using his New York Times column (6/16/15) to yell at "Tea Party" Democrats for not supporting the fast-track authority that would facilitate passage of the TPP.
Tuesday, June 9, 2015 (125 comments)









Growth is not necessarily bad for the environment Growth is not necessarily bad for the environment. And, as a practical matter the only way we will be able to advance environmental goals is by tying them to a growth strategy. At the same time, growth is not an end in itself. It is important for ensuring people decent standards of living, but more growth is not always better.
Friday, June 5, 2015 (1 comments)









Job Growth Picks Up in May More people entered the labor market, but this was associated with a small increase in the number of unemployed, causing the unemployment rate to edge up to 5.5 percent. On the positive side, the employment-to-population ratio (EPOP) rose to 59.4 percent, its highest level in the recovery.
Thursday, June 4, 2015 (4 comments)









The TPP Gang That Can't Shoot Straight The TPP hasn't been made available to the public as Congress prepares to vote. TPP supporters say it doesn't matter, since lawmakers can see the draft text any time they like. That's nice, but they must review the jargon-filled text without bringing along staff. Nor are they allowed to discuss the text with others.
Tuesday, April 28, 2015 (6 comments)









The Battle Over the Trans-Pacific Partnership and Fast-Track Gets Hot Not all economists agree that all reductions in trade barriers are good. But more importantly, the TPP is not primarily about reducing trade barriers. The TPP is essentially a pact in which the Obama administration invited industry representatives to get together a wish list and see what they could impose on the other parties to the deal.
Tuesday, April 21, 2015 (1 comments)









The Simple Progressive Economic Agenda for Hillary Clinton (or Anyone Else) A progressive presidential candidate should commit to appointing people to the Federal Reserve Board who place a top priority on its legal mandate to promote high employment. If the Fed is not prepared to allow the labor market to tighten, any employment gains from reducing the trade deficit could be reversed by higher interest rates choking off growth.
Monday, April 13, 2015 (7 comments)









The End of the U.S. Boom It would be difficult to identify anyone at the Federal Reserve Board, International Monetary Fund, or any other major economic policy or regulatory agency who lost their job because they failed to recognize the housing bubble and the risks it posed to the economy. It is unlikely anyone even missed a scheduled promotion.
Tuesday, April 7, 2015









The Terrible Twos: Central Bank Inflation Targets The reason the Fed would want to keep people from having jobs is that it is worried that a strong labor market would lead to more rapid wage growth, which in turn would be passed on in higher prices. In other words, keeping people unemployed is a way to keep inflation under control.
Monday, March 23, 2015 (2 comments)









Big stakes on drug patents Last fall, India's new Prime Minister, Narendra Modi, met with President Obama in Washington. According to the public accounts, the meeting was friendly with both sides hoping for stronger diplomatic and economic ties. The Obama administration was eager to report that India had agreed to set up a working group to re-examine its patent laws, with the implicit goal of making them stronger.
Monday, March 16, 2015 (1 comments)









Scott Walker Ends Freedom of Contract in Wisconsin Proponents of "right to work" are fine with almost any demand that an employer wants to make on workers, including pay cuts. Their answer is if you don't like it, work somewhere else. The idea of a union contract is that workers collectively are reaching an agreement with their employer that imposes a set of rules for the workplace.
Monday, March 2, 2015 (1 comments)









The Federal Reserve Board's Plan to Kill Jobs It is important that the public be paying attention to the Fed's interest rate policies and let them know how they feel about raising interest rates to kill jobs. The Center for Popular Democracy has organized an impressive grassroots campaign around the Fed's interest rate policies. Those who don't want to see the government deliberately trying to kill jobs might want to join in.
Wednesday, February 25, 2015









Trade Crazy: The Push for Fast-Track Trade Authority President Obama's trade agenda is dominated by a list of measures that are likely to increase inequality. And if his trade deals are defeated because they refuse to take any steps to redress the trade deficit and the loss of well-paying manufacturing jobs to trade, it will not be bad news for the country.
Wednesday, February 18, 2015 (3 comments)









"Obamacare" is transforming the job market the increase in voluntary part-time employment was almost entirely among young parents. Thanks to the ACA, it appears that more than 1 million parents of young children are now able to spend more time with their kids. Evidence also suggests an increase in self-employment, although the impact is not as large.
Wednesday, February 11, 2015 (1 comments)









Will We End Up Like Greece? The Risks of the Trans-Pacific Partnership The result of TPP could be the persistence long into the future of large U.S. trade deficits, with the resulting loss of demand and millions of jobs. This drag on growth may not give us the same sort of cataclysmic downturn that Greece has seen, but it is a much more real concern than the possibility that no one will buy U.S. government debt.
Tuesday, February 3, 2015 (1 comments)









Is Hillary Clinton in the Bottom 3 Percent? Clinton, Bush, and Bowles are among the thousands of prominent and successful individuals who have sat on the boards of major corporations. It's good work if you can get it. The pay is typically several hundred thousand dollars a year in exchange for showing up at six to 10 board meetings.
Tuesday, January 27, 2015









Reducing Disability Rolls: The Rand Paul Way and the Federal Reserve Board Way Republican leaders like Sen. Rand Paul (R-Kentucky) justified cutting Social Security benefits by insisting that half the people getting disability had the sort of back aches and occasional anxieties that we all face. The difference is that they get checks from the government rather than working. For this reason, Rand argued the program is in serious need of reform.
Tuesday, January 20, 2015 (1 comments)









Democrats Take on Wall Street With Financial Transactions Tax The Van Hollen proposal would raise the cost of trading stock and other financial instruments back to where to where it was 15-20 years ago. The United States had a large and dynamic capital market in 1995; it would have a large and dynamic capital market in 2015 if trading costs returned to their levels of 20 years ago.
Thursday, January 15, 2015 (3 comments)









What Congress isn't seeing when the government spends The House of Representative's move to change the way lawmakers consider tax and spending bills wrongly assumes that the economy will continue growing when citizens pay fewer taxes, says Dean Baker, co-director of the central for Economic and Policy Research.
Thursday, January 8, 2015 (2 comments)









Congress Starts the New Year Off By Kicking the Disabled Tens of millions of people made New Year's resolutions last week, but few were as creative as the one pushed through Congress yesterday. Apparently, the new Congress decided that its first order of business should be to go after workers who are no longer able to hold jobs due to injury or illness.
Monday, January 5, 2015









The profit on the TARP and Bernie Madoff For folks like Timothy Geithner it is a big thing to boast about the profit the government made on the TARP. We got more of this children's story in the NYT yesterday in an article reporting on the end of the TARP. It is worth understanding the meaning of profit in this context.
Monday, December 22, 2014









What's Behind Those New Budget Office Numbers On Family Incomes? As we watch the Fed fiddle with interest rate trigger, deciding when to start slowing the economy, it is important to keep this lesson in mind. When the Fed starts raising rates and keeping people from getting jobs, it will be acting to prevent the middle class from getting its share of growth.
Tuesday, December 16, 2014 (3 comments)









The Biggest Economic Myths, Debunked We know how to get out of a depression. It's called spending money. Even if the dominoes had been allowed to fall and all the Wall Street banks had collapsed, we still could have picked up the pieces and avoided a depression. And we would be freed of the albatross of a bloated financial sector.
Tuesday, December 9, 2014 (1 comments)









Benefits of Obamacare: More People Are Able to Work Less Obamacare was a huge step forward not only because it insured millions of previously uninsured people but, even more importantly, because it freed tens of millions of workers from dependence on their employers for insurance. This is especially important for workers who have serious health conditions or have family members with serious health conditions.
Wednesday, December 3, 2014 (2 comments)









How Can We Solve Our Unemployment Crisis? Taking More Vacation The best aspect of the sharing the work route is that state and local governments can take the initiative to improve both the work environment and employment prospects for their workers. They don't have to wait for action from Washington. That's a good thing, since those waiting for Washington to take steps to bring the economy back to full employment are likely to be waiting a long time.
Tuesday, November 18, 2014 (1 comments)









The Problem of "Stupid" in Economics There is some truth to Gruber's comment in that most people are ill-informed about major public policy issues, including health insurance. But when people do take the time to get informed, the media let them down badly. Stories even in the best of outlets, like the New York Times and National Public Radio, often present information in ways that are misleading and often meaningless to nearly all readers.
Saturday, November 1, 2014 (4 comments)









Democrats Run Away from Success of "Obamacare" The Democrats have mostly hidden from the Affordable Care Act (ACA). In fact, they have done their best to convince voters that they have nothing to do with this program; interestingly, so have many Republicans. The Republicans are fully aware of the danger they can face because of their opposition to extending health care insurance. Unfortunately, the Democrats have yet to catch on.
Tuesday, October 28, 2014 (1 comments)









The Ebola Vaccine, Traffic Congestion, and Global Warming There is a real cost of having determined selfishness as a fundamental political principle. Maybe it's too complicated for a typical politician to understand how supporting mass transit can help even people who don't take mass transit. It may require too much concentration for them to realize that paying to get India or China to reduce greenhouse gas emissions helps people in the United States.
Friday, October 17, 2014 (10 comments)









World's richest man tries to defend wealth inequality While Gates wants us to believe that his software innovations were a great service to the world, most users of his software would probably not agree. His efforts to corner the market may have made him rich, but they slowed down the process of software development.
Tuesday, October 14, 2014 (4 comments)









The Deficit Is Down and the Deficit Hawks Are Furious Last week the Congressional Budget Office reported that the deficit for the 2014 fiscal year that just ended was $460 billion, considerably lower than they had previously projected. This puts the deficit at 2.7 percent of GDP. At that level, the size of the debt relative to the economy is actually falling. If anyone thought this would make the deficit hawks happy, they are badly mistaken. They are furious.
Sunday, October 5, 2014









Why a Tiny Decrease in Unemployment Means a Big Pay Raise for the Poor We can decrease the unemployment rate through policies that reduce average work hours. One obvious policy is work sharing. This program, which 26 states already have in place as part of their state unemployment insurance (UI) systems, allows employers to cut back hours instead of laying off workers.
Monday, September 22, 2014 (8 comments)









Democrats Run Away from Success of Obamacare The ACA appears to be an enormous success. It has extended coverage, it has helped to hold down costs, and given workers the freedom to leave jobs they don't like. Ordinarily, this would be the sort of policy that politicians would fight over to get credit. But the Democrats apparently still have not recovered from their defeat in 2014. As a result they are running from Obamacare, instead of bragging about it.
Tuesday, September 9, 2014









The Inflation Fighters Want to Increase the Debt Burden on Our Children people should know that if they want to see lower deficits they should be trying to keep the Fed from raising interest rates. The prospect of higher unemployment and lower wages are the real reasons for opposing Fed rate hikes. But hey, if people really care about budget deficits, then they should join the anti-rate hike coalition.
Monday, August 25, 2014









Truth Has No Place in the Attack of Inflation Hawks If the Fed raises interest rates to prevent inflation, it would be slowing the economy and keeping people from getting jobs. Furthermore, slower job growth will weaken the labor market by raising the unemployment rate.
Thursday, August 21, 2014 (2 comments)









Public Pressure Can Influence The Federal Reserve In assessing the potential impact of public protests on Fed policy it is perhaps worth going back to the 1990s when there were also some public efforts, sponsored by unions and community groups, to influence Fed policy. Public pressure on the Fed can have an impact on its decisions, which otherwise are likely to be far too responsive to bankers' concerns about inflation.
Tuesday, August 19, 2014 (5 comments)









How Should Social Security Benefits Respond to an Economic Collapse? Workers care about their after-tax wages which are primarily determined by what they earn before taxes. Due to economic mismanagement and trade and regulatory policies that were designed to redistribute income upward, most workers have seen very little growth in before-tax wages over the last three decades.
Monday, August 4, 2014 (2 comments)









Finance in America: Promoting inequality and waste In the crazy years of the housing boom the financial sector was a gigantic cesspool of excess and corruption. There was big money in pushing and packaging fraudulent mortgages. The country paid a huge price for the financial sector's sleaze. Unfortunately, because of the Obama administration's soft on crime approach to the bottom, the same things are restarting.
Thursday, July 31, 2014 (1 comments)









Did Yellen slay the "tech bubble" dragon? The financial crisis and Great Recession have convinced most economists, including those in top positions at the Fed, that asset bubbles must be taken seriously. This still leaves the question of how best to rein in bubbles. Providing information to financial markets is the lowest cost path imaginable to bubble containment. We should all hope that it works.
Thursday, July 10, 2014









Three paths to full employment The disaster that hit our economy when the housing bubble collapsed in 2007 and 2008 was entirely predictable and preventable. Tens of millions of people have seen their lives uprooted by this preventable tragedy. There is no excuse not to do everything we can to bring this needless suffering to an end.
Tuesday, June 17, 2014









Doing for the Poor and Doing to the Poor The government is actively working to deny low- and moderate-income families jobs and opportunities in a really big way. The people in Washington involved in the decision-making process that leads to this outcome may not think about the impact of these policies in this way, but who cares?
Tuesday, June 3, 2014









The Veterans Affairs Scandal and Plans for Downsizing the Social Security Administration It's great to look for savings that still preserve the quality of the service provided by SSA. But a route that will make it difficult for beneficiaries to talk to a human being doesn't fit the bill. That path virtually ensures some future scandal with large number of seniors losing their housing and being unable to pay for food.
Tuesday, May 27, 2014









Don't buy the "sharing economy" hype: Airbnb and Uber are facilitating rip-offs We need to ensure that the regulatory structure allows for real innovation, but doesn't make scam-facilitators into billionaires. For example, rooms rented under Airbnb should be subject to the same taxes as hotels and motels pay. Uber drivers and cars should have to meet the same standards and carry the same level of insurance as commercial taxi fleets.
Sunday, May 25, 2014 (4 comments)









Stress Test: The Indictment of Timothy Geithner It is striking that Geithner and his friends could be very creative in finding ways to rescue failed banks and financial institutions, but they were largely at a loss when it came to helping underwater homeowners. He tells us that allowing for cram down of mortgage debt in bankruptcy was a political non-starter that couldn't pass Congress. Clearly it did not pass, but we can only wonder how hard the Obama administration tried.
Tuesday, May 6, 2014 (2 comments)









New York Times Turns Paul Krugman Into His Opposite It was striking to see the NYT opinion page's description of Krugman's column last week that has Krugman referring to a "fiscal crisis." Krugman absolutely does not believe there was a fiscal crisis. Krugman's column discussed the financial crisis and the economic downturn that followed the collapse of the housing bubble. The NYT description was surely a mistake.
Thursday, April 24, 2014









Economic Policy in a Post-Piketty World Thomas Piketty's new book has done a remarkable job of focusing public attention on the growth of inequality in the last three decades and the risk that it will grow further in the decades ahead.
Tuesday, April 22, 2014









Time To Rein In Grossly Overpaid CEOs In order for CEO pay to be brought down to earth, it will be necessary to change the behavior of the directors who decide their pay. In most cases, sitting on a corporate board means attending four to eight meetings a year and walking away with an annual paycheck of several hundred thousand dollars.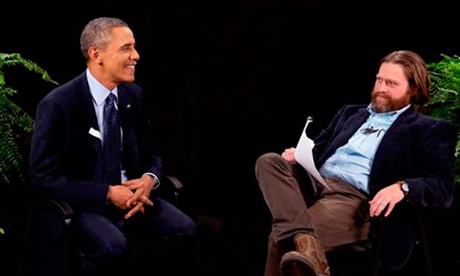 Wednesday, April 2, 2014 (2 comments)









Obamacare secret: if you quit your job, you have a plan -- and keep wages up It's too early to say much from the data we have, but the early impacts of Obamacare are getting clearer as it passes the signup milestone: not just more people with insurance than had it before -- more people looking for better work, more people able to spend time with family, more people retiring when they want and, yes, maybe even some job creation.