Articles Listed By Date List By Popularity
Page 1 of 4 First Back Next 2 3 4 View All
Tuesday, November 18, 2014 (1 comments)









The Problem of "Stupid" in Economics There is some truth to Gruber's comment in that most people are ill-informed about major public policy issues, including health insurance. But when people do take the time to get informed, the media let them down badly. Stories even in the best of outlets, like the New York Times and National Public Radio, often present information in ways that are misleading and often meaningless to nearly all readers.
Saturday, November 1, 2014 (4 comments)









Democrats Run Away from Success of "Obamacare" The Democrats have mostly hidden from the Affordable Care Act (ACA). In fact, they have done their best to convince voters that they have nothing to do with this program; interestingly, so have many Republicans. The Republicans are fully aware of the danger they can face because of their opposition to extending health care insurance. Unfortunately, the Democrats have yet to catch on.
Tuesday, October 28, 2014 (1 comments)









The Ebola Vaccine, Traffic Congestion, and Global Warming There is a real cost of having determined selfishness as a fundamental political principle. Maybe it's too complicated for a typical politician to understand how supporting mass transit can help even people who don't take mass transit. It may require too much concentration for them to realize that paying to get India or China to reduce greenhouse gas emissions helps people in the United States.
Friday, October 17, 2014 (10 comments)









World's richest man tries to defend wealth inequality While Gates wants us to believe that his software innovations were a great service to the world, most users of his software would probably not agree. His efforts to corner the market may have made him rich, but they slowed down the process of software development.
Tuesday, October 14, 2014 (4 comments)









The Deficit Is Down and the Deficit Hawks Are Furious Last week the Congressional Budget Office reported that the deficit for the 2014 fiscal year that just ended was $460 billion, considerably lower than they had previously projected. This puts the deficit at 2.7 percent of GDP. At that level, the size of the debt relative to the economy is actually falling. If anyone thought this would make the deficit hawks happy, they are badly mistaken. They are furious.
Sunday, October 5, 2014









Why a Tiny Decrease in Unemployment Means a Big Pay Raise for the Poor We can decrease the unemployment rate through policies that reduce average work hours. One obvious policy is work sharing. This program, which 26 states already have in place as part of their state unemployment insurance (UI) systems, allows employers to cut back hours instead of laying off workers.
Monday, September 22, 2014 (8 comments)









Democrats Run Away from Success of Obamacare The ACA appears to be an enormous success. It has extended coverage, it has helped to hold down costs, and given workers the freedom to leave jobs they don't like. Ordinarily, this would be the sort of policy that politicians would fight over to get credit. But the Democrats apparently still have not recovered from their defeat in 2014. As a result they are running from Obamacare, instead of bragging about it.
Tuesday, September 9, 2014









The Inflation Fighters Want to Increase the Debt Burden on Our Children people should know that if they want to see lower deficits they should be trying to keep the Fed from raising interest rates. The prospect of higher unemployment and lower wages are the real reasons for opposing Fed rate hikes. But hey, if people really care about budget deficits, then they should join the anti-rate hike coalition.
Monday, August 25, 2014









Truth Has No Place in the Attack of Inflation Hawks If the Fed raises interest rates to prevent inflation, it would be slowing the economy and keeping people from getting jobs. Furthermore, slower job growth will weaken the labor market by raising the unemployment rate.
Thursday, August 21, 2014 (2 comments)









Public Pressure Can Influence The Federal Reserve In assessing the potential impact of public protests on Fed policy it is perhaps worth going back to the 1990s when there were also some public efforts, sponsored by unions and community groups, to influence Fed policy. Public pressure on the Fed can have an impact on its decisions, which otherwise are likely to be far too responsive to bankers' concerns about inflation.
Tuesday, August 19, 2014 (5 comments)









How Should Social Security Benefits Respond to an Economic Collapse? Workers care about their after-tax wages which are primarily determined by what they earn before taxes. Due to economic mismanagement and trade and regulatory policies that were designed to redistribute income upward, most workers have seen very little growth in before-tax wages over the last three decades.
Monday, August 4, 2014 (2 comments)









Finance in America: Promoting inequality and waste In the crazy years of the housing boom the financial sector was a gigantic cesspool of excess and corruption. There was big money in pushing and packaging fraudulent mortgages. The country paid a huge price for the financial sector's sleaze. Unfortunately, because of the Obama administration's soft on crime approach to the bottom, the same things are restarting.
Thursday, July 31, 2014 (1 comments)









Did Yellen slay the "tech bubble" dragon? The financial crisis and Great Recession have convinced most economists, including those in top positions at the Fed, that asset bubbles must be taken seriously. This still leaves the question of how best to rein in bubbles. Providing information to financial markets is the lowest cost path imaginable to bubble containment. We should all hope that it works.
Thursday, July 10, 2014









Three paths to full employment The disaster that hit our economy when the housing bubble collapsed in 2007 and 2008 was entirely predictable and preventable. Tens of millions of people have seen their lives uprooted by this preventable tragedy. There is no excuse not to do everything we can to bring this needless suffering to an end.
Tuesday, June 17, 2014









Doing for the Poor and Doing to the Poor The government is actively working to deny low- and moderate-income families jobs and opportunities in a really big way. The people in Washington involved in the decision-making process that leads to this outcome may not think about the impact of these policies in this way, but who cares?
Tuesday, June 3, 2014









The Veterans Affairs Scandal and Plans for Downsizing the Social Security Administration It's great to look for savings that still preserve the quality of the service provided by SSA. But a route that will make it difficult for beneficiaries to talk to a human being doesn't fit the bill. That path virtually ensures some future scandal with large number of seniors losing their housing and being unable to pay for food.
Tuesday, May 27, 2014









Don't buy the "sharing economy" hype: Airbnb and Uber are facilitating rip-offs We need to ensure that the regulatory structure allows for real innovation, but doesn't make scam-facilitators into billionaires. For example, rooms rented under Airbnb should be subject to the same taxes as hotels and motels pay. Uber drivers and cars should have to meet the same standards and carry the same level of insurance as commercial taxi fleets.
Sunday, May 25, 2014 (4 comments)









Stress Test: The Indictment of Timothy Geithner It is striking that Geithner and his friends could be very creative in finding ways to rescue failed banks and financial institutions, but they were largely at a loss when it came to helping underwater homeowners. He tells us that allowing for cram down of mortgage debt in bankruptcy was a political non-starter that couldn't pass Congress. Clearly it did not pass, but we can only wonder how hard the Obama administration tried.
Tuesday, May 6, 2014 (2 comments)









New York Times Turns Paul Krugman Into His Opposite It was striking to see the NYT opinion page's description of Krugman's column last week that has Krugman referring to a "fiscal crisis." Krugman absolutely does not believe there was a fiscal crisis. Krugman's column discussed the financial crisis and the economic downturn that followed the collapse of the housing bubble. The NYT description was surely a mistake.
Thursday, April 24, 2014









Economic Policy in a Post-Piketty World Thomas Piketty's new book has done a remarkable job of focusing public attention on the growth of inequality in the last three decades and the risk that it will grow further in the decades ahead.
Tuesday, April 22, 2014









Time To Rein In Grossly Overpaid CEOs In order for CEO pay to be brought down to earth, it will be necessary to change the behavior of the directors who decide their pay. In most cases, sitting on a corporate board means attending four to eight meetings a year and walking away with an annual paycheck of several hundred thousand dollars.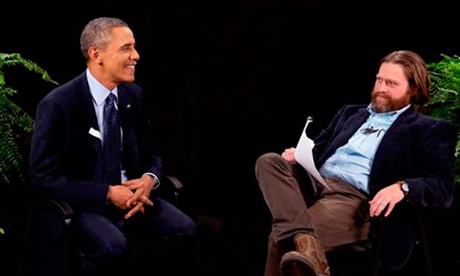 Wednesday, April 2, 2014 (2 comments)









Obamacare secret: if you quit your job, you have a plan -- and keep wages up It's too early to say much from the data we have, but the early impacts of Obamacare are getting clearer as it passes the signup milestone: not just more people with insurance than had it before -- more people looking for better work, more people able to spend time with family, more people retiring when they want and, yes, maybe even some job creation.
Tuesday, March 25, 2014 (1 comments)









The Texas-California Job Growth Derby The most obvious difference that would hit anyone comparing California and Texas is the enormous difference in housing costs. The fair market rent for a two-bedroom apartment in Santa Clara County, which includes San Jose, is $1,649 a month. It was just $894 in Dallas County in 2010, the most recent year available.
Wednesday, March 19, 2014









Money in Hyping the Generational War Story As long as the wealthy can focus public debate on retirement benefits for ordinary workers, they can keep the focus away from the policies that allow them to get rich at everyone else's expense. And the rich are prepared to spend lots of money to keep the public distracted. We can expect to see many more pieces about Social Security bankrupting our children.
Tuesday, February 25, 2014 (2 comments)









Taxing the Money Shufflers -- Wall Street Boys Gone Wild While Dodd-Frank reforms will curb some of the worst abuses, the Wall Streeters are still making huge fortunes shuffling money rather than doing anything productive. A modest tax can raise a huge amount of money for productive ends, such as infrastructure and education, while making shuffling money a bit less profitable.
Sunday, February 23, 2014 (1 comments)









Release of Fed Transcripts Shows Fed Scary Ignorant in 2008, WaPo Scary Ignorant in 2014 It's great to be an economist in a top policymaking position in the United States. Unlike dishwashers, cab drivers, and most other workers, you are not held accountable for the quality of your work. We already knew that, since almost none of the people responsible for allowing the housing bubble to grow large enough to collapse the economy have paid any career price.
Tuesday, February 11, 2014 (6 comments)









The Good Jobs News on the Affordable Care Act The CBO assessment was that because people could now get access to health insurance through the exchanges rather than having to get insurance through their jobs, many people might decide not to work or to work fewer hours. This voluntary reduction in work hours is one of the goals of Obamacare, it is not an unforeseen consequence. The takeaway from the CBO report is overwhelmingly positive.
Tuesday, January 28, 2014 (1 comments)









Time to retire fears over aging populations If the pattern of income growth we have seen over the last three decades continues, with most of the gains going to the richest 1 percent, then most of our children will not fare well. Global warming also poses enormous threats to living standards, as a changing climate will make many areas uninhabitable and possibly lead to severe shortages of food and water in many parts of the world.
Tuesday, January 21, 2014 (2 comments)









The Trans-Pacific Partnership: Warnings From NAFTA As has frequently been noted, the TPP is not really about trade. The tariff barriers and quotas between the TPP countries are already low in most cases. Rather the point of the deal is to put in place a structure of regulations that will be more friendly to the large corporations who are in many cases directly part of the negotiating process.
Monday, January 20, 2014 (3 comments)









"Freedom" Industries? Property Rights, Regulation, and Brain Dead Environmentalists Property rights mean not having someone else throw their waste on your property. If this is a difficult concept to understand, try erecting a slaughterhouse where the waste gets dumped on Bill Gates' front lawn. It's a safe bet that you will quickly be given a court order to stop immediately. If you ignore it, you will quickly find yourself in jail.
Wednesday, January 15, 2014 (5 comments)









Larry Summers joins the reality-based economics community In embracing the secular-stagnation view, Summers is rejecting the religious faith in a self-correcting market that still dominates the mainstream of the profession. While we all should welcome this important convert, he might try a more ecumenical approach to policy from within his new framework. The main goal must be to get people back to work. It is less crucial that it be done through any important person's chosen route.
Friday, January 10, 2014 (2 comments)









Unemployment Falls to 6.7 Percent Due to Workers Leaving the Labor Force The drop in hours is ominous, although one month's data should also be considered with caution. With an upward revision to last month's data, job growth for the last three months has averaged a respectable 172,000. Wage growth continues to be weak. The average hourly wage increased at a 1.68 percent annual rate over the last quarter, down very slightly from a 1.77 percent rate over the last year.
Wednesday, January 8, 2014 (3 comments)









All eyes on New York Mayor Bill de Blasio, America's leading progressive There are many areas where de Blasio could be an innovator. He could try experiments with free transit on the buses and the subway to see how much ridership would increase and greenhouse gas emissions would be reduced. He could also look to have modest subsidies for retrofitting homes and businesses to make them more energy efficient. This would also be a great way to help generate employment.
Tuesday, January 7, 2014 (7 comments)









Obamacare and Those Invincible Youngsters There is an ongoing media obsession with the number of young people who sign up for health care insurance through Obamacare. We have been repeatedly told that the success of the program depends on large numbers of healthy young people -- the "young invincibles" -- signing up for the program.
Wednesday, December 25, 2013 (10 comments)









Bill Keller's Center-Left Is the Reason We Are Growing Less Rapidly It is actually fairly easy to summarize the distinction between Keller's center-left and his left-left. His center-left wants to continue the policies that have led to a massive upward redistribution of income over the last three decades. The left-left wants to reverse these policies and replace them with policies that will lead to more equitable and more rapid growth.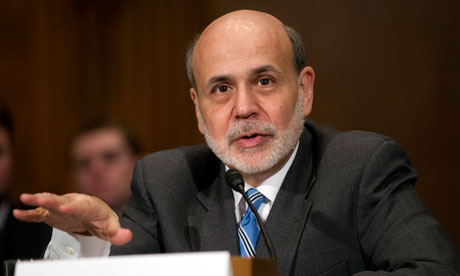 Monday, December 23, 2013 (6 comments)









Ben Bernanke's tenure at the Fed wasn't net positive Bernanke deserves credit for sticking to his guns through this ordeal and taking the limited steps available to the Fed for boosting demand. Given that the economy is still far below full employment, and that we are likely to be haunted by the bigger than ever Wall Street behemoths long into the future, it is hard see Bernanke's tenure as net positive.
Tuesday, December 17, 2013 (3 comments)









The End of the Assault on Social Security and Medicare At a time when we are seeing the largest upward redistribution in the history of the world these organizations have attempted to divert attention from the class war on the nation's middle class and poor. Instead they are trying to convince young people that their financial difficulties stem from the size of their parents' Social Security checks.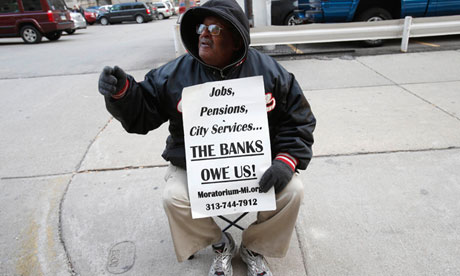 Tuesday, December 10, 2013 (1 comments)









Let's get this straight: AIG execs got bailout bonuses, but pensioners get cuts Chicago has been in the news recently because its mayor, Rahm Emanuel, seems intent on cutting the pensions that its current and retired employees have earned. Emanuel insists that the city can't afford these pensions and therefore workers and retirees will simply have to accept reduced benefits.
Friday, December 6, 2013









November Job Growth Pushes Unemployment Rate Down to 7.0 Percent In addition to the growth in jobs, there was an also an uptick of 0.1 hours in the length of the average workweek. This could suggest more employment growth in future months. The index of total hours worked increased by 0.5 points, tying the previous record for the upturn. There is zero evidence of accelerating wage growth in this report.
Tuesday, December 3, 2013 (2 comments)









Everyday Low Wages at Walmart: Brought to You by Government Policy The folks pushing for the higher pay at Walmart and other chains of low-paying stores and fast food operations are not just asking for a helping hand. They are demanding that we end a government policy that has the effect of redistributing income to the large shareholders at Walmart and other members of the one percent.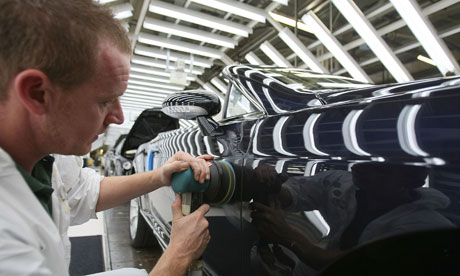 Tuesday, November 26, 2013 (7 comments)









Technology didn't kill middle class jobs, public policy did Since 2000, the increase in employment has occurred almost entirely in low-wage occupations. There has been a decline in relative employment for both workers in middle wage and high wage occupations. If this "occupational shift story" explained trends in wages we should expect to see sharply rising wages for retail clerks, custodians and other workers employed in low-paying occupations.
Friday, November 8, 2013









Economy Adds 204,000 Jobs in October, Even as Labor Force Declines by 700,000 Clearly most of the bad news in the household survey is attributable to the shutdown with hundreds of thousands of government employees showing up as unemployed. However even accounting for the shutdown the picture is not bright. Private employment is down from its levels of three months ago and only 1.3 million above year ago levels.
Tuesday, November 5, 2013









The Weak Economy and Deficit Reduction: Deniers and Terrorists The grand bargainers are prepared to allow for some additional stimulus, leading to growth and jobs now, but only in exchange for reducing the benefits that provide security for the country's workers in their old age. They are effectively insisting that they will keep millions of innocent people out of work or under-employed until they get a commitment to cut Social Security and Medicare payments.
Sunday, November 3, 2013 (2 comments)









Plutocrats vs. Populists: Good Piece Until the End -- Answers are Easy It is bizarre to assert the problem is a lack of answers. The plutocrats have managed to seize control over politics in the United States and elsewhere. There is no lack of good answers, the problem is that the plutocrats have power to stop them from being put into practice.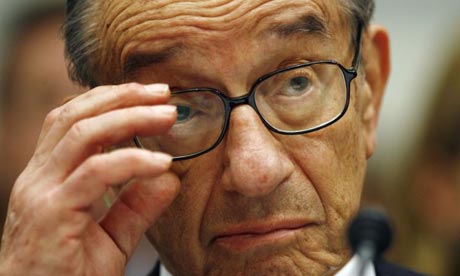 Monday, October 28, 2013 (1 comments)









Alan Greenspan owes America an apology This man has nothing to tell the country about the economy and the media is not doing its job to imply otherwise. If Greenspan doesn't have the decency to keep himself out of public view after all the damage he has done to the country, then the media should do it for him. The only thing he has to say that would be newsworthy is that he's sorry.
Tuesday, October 22, 2013 (2 comments)









After Budget Deal, Time to Move Forward Obamacare is about giving people insurance. It is not about death panels or putting a government bureaucrat in their doctor's office. When people, including conservative Republicans and Tea Party supporters, begin signing up for Obamacare or seeing their family members and friends sign up, they will realize the Republicans in Congress had been peddling nonsense all this time.
Monday, October 21, 2013 (2 comments)









Obamacare: The big job creator? If 5 percent of older workers can quit their jobs because of Obamacare, that would open up 1.2 million jobs for younger workers. That number may prove to be too high, and it certainly would not happen immediately, but in a slow-growing economy, the decision of more older workers to quit could be an important source of new jobs for younger workers. If so, job creation will be another major benefit of the ACA.
Monday, October 14, 2013 (1 comments)









The Tea Party and the New York Times Shut Down the Government The reason that many people might be sympathetic to shutting down the govPolls consistently show that people grossly overestimate the amount of money going to many less popular categories of spending. This is where the New York Times comes into the picture.
Friday, October 11, 2013 (4 comments)









The Ravings of Niall Ferguson, the Real World and the Needless Suffering of Tens of Millions Krugman and my fellow like-minded bloggers can speak for themselves, but I am not going apologize if I am occasionally rude to an ill-informed overpaid Harvard professor making absurd pronouncements on economics that have the effect of obstructing policy aimed at ending unnecessary suffering.
Thursday, October 10, 2013 (2 comments)









Smart People, Stupid People, and Budget Politics The absurdity of the current method of reporting budget numbers is that everyone knows it is awful. No reporter thinks that most of their readers understand the huge budget numbers that appear in news articles, especially when it is often not even clear the number of years involved.
Tuesday, October 8, 2013









Republicans Are Shutting Down the Government Because They Want to Stop Obamacare Perhaps President Obama and the other grand bargainers who think these sorts of cuts to seniors make sense have some theory under which budget cuts in a downturn boosts private sector demand, but most of us have to live in the real world, not the dreams of budget cutters. Whacking seniors with a cut to their Social Security and higher medical expenses makes this situation worse.
Thursday, October 3, 2013 (13 comments)









The Real Reason For The Government Shutdown The reason the Republicans are prepared to go to the wall to stop Obamacare is simple: They are terrified that people will get it and like it. This would destroy the central political message of their party for the last four years. While Republicans have attacked just about everything President Barack Obama has or has not done during his presidency, there is nothing that has aroused more vitriol than the ACA.
Monday, September 30, 2013 (2 comments)









The Media's broken record on the need to cut Social Security and Medicare There was actually important news in the CBO projections that went unmentioned in the New York Times and Washington Post. CBO lowered its projections for healthcare cost growth, meaning that Medicare, Medicaid, and other government healthcare programs are now projected to cost less in the decades ahead than had been assumed in prior years.
Wednesday, September 25, 2013 (6 comments)









Obamacare: It's Better Than You Think Tens of millions of people who are uninsured now will likely be insured in the next year or two as a result of the Affordable Care Act (ACA). However, this is actually the less important aspect of the program. The more important part is that those of us who now have insurance will have real health care insurance for the first time.
Sunday, September 22, 2013 (3 comments)









The media's complicity in cutting Social Security and Medicare f we had tax rates comparable to those of the 1990s, then the budget would pose no problem whatsoever long into the future. Even with current tax rates, the deficit is a relatively distant and minor problem. Unfortunately, the papers have endless space to tout the Wall Street agenda for the need to cut Social Security and Medicare.
Monday, September 16, 2013 (1 comments)









Anniversary Present For Wall Street Banks: A Financial Speculation Tax The reality is that there is no good reason not to tax the Wall Street folks who gave us this crisis. The only reason financial speculation taxes are not front and center on the national agenda is the power of the financial industry. Just as was the case five years ago, they are using this power to get ever richer at the expense of the rest of us.
Sunday, September 1, 2013 (5 comments)









Leisure Or Unemployment? It's A Political Question While most workers in the US do get some paid time off, few get anywhere near as much as their counterparts in other countries. And a substantial number get nothing at all. Twenty-three percent of all workers report getting neither paid vacation nor paid days off on federal holidays.
Tuesday, August 20, 2013 (5 comments)









Larry Summers as Ineffectual Regulator: Tall Tales From the White House The opponents of Summers appointment recognize him for who he is, one of the leading architects of the bubble driven growth that has given the country the worst downturn since the Great Depression. In addition to being a leading proponent of financial deregulation in the 1990s, Summers was also an architect of the failed East Asian bailout that led to the over-valued dollar and massive trade deficits of the last 15 years.
Monday, August 12, 2013 (2 comments)









Fiddling with Fannie and Freddie only sets us up for another crash President Obama's announcement of his plans for a restructured mortgage market was painful for those who remember the bubble and crash. It seems as though he learned nothing from this disaster. It's difficult to see what the problem is. But Obama wants to wind Fannie and Freddie down and replace them with a new and ostensibly improved public-private system.
Monday, August 5, 2013 (1 comments)









Glass-Steagall now: Because the banks own Washington If foreign governments want to subject themselves and their economies to greater risk as a result of bad financial regulation, that is not an argument for us to do the same. Are we anxious to be the next Iceland or Cyprus? In short, the senators are on the right track pushing for a new Glass-Steagall. The public should hope that the bankers' lobby doesn't derail their efforts.