Articles Listed By Date List By Popularity
Page 1 of 6 First Back Next 2 3 4 5 6 View All
Friday, September 23, 2016









The Saga of Sisyphus After Rabin's death, Peres became temporary Prime Minister. If he had called immediate elections, he would have won by a landslide. But Peres did not want to ride on the dead man's coattails. He waited for a few months, during which he conducted an ill-advised war in Lebanon. In the end he lost the elections to Binyamin Netanyahu.
Saturday, September 17, 2016 (2 comments)









It Can Happen Here... This land -- call it Palestine or Eretz Israel -- is very small. Living in it in two mutually antagonistic states would be a nightmare. Therefore, some kind of free association, call it confederation or federation, is a sheer necessity. Setting it up and keeping it up needs a spirit of reconciliation. I believe that it can happen here.
Friday, September 9, 2016 (8 comments)









Merkel and Netanyahu: Compare and Contrast Angela Merkel is still in power, and she seems determined to follow her stars and her policy. I envy her people. I do not believe that anyone in the world envies Israel for Binyamin Netanyahu. If I could imagine a politician who is the exact opposite of Angela Merkel, it would be Binyamin Netanyahu. Merkel is a moral heroine, Netanyahu is a moral coward.
Saturday, September 3, 2016 (2 comments)









Israeli Civil War? The division between "left" and "right" in Israel almost solely concerns peace and the occupation. If one wants an end of the occupation and peace with the Palestinians, one is a "leftist." If one wants the annexation of the occupied territories and the enlargement of the settlements, one is a "rightist."
Friday, August 19, 2016









Olympic Jews? With the creation of the State of Israel, there seemed to be a natural solution: There was the Jewish Diaspora and there was the State of Israel. Jews in Israel became Israelis and were proud of it. When asked abroad what they are, they would naturally answer "I am an Israeli," never "I am a Jew." I strongly suspect that a young Israeli emigrant in Berlin today would still give the same answer.
Saturday, August 13, 2016 (2 comments)









The Future belongs to the Optimists The two-state solution is not ideal, but real. It means that each of the two peoples can live in a state it calls its own, under its own flag, with its own elections, parliament and government, police and education system, its own Olympic team.
Friday, August 5, 2016









The Shot Heard All Over the Country The crew of an Israeli ambulance was treating the wounded soldier, ignoring the seriously wounded Arab who was lying on the ground. Several Israeli soldiers were standing around, also ignoring the Palestinian. About 10 minutes later Sergeant Elor Azaria, a medic, appeared on the scene, approached the wounded Palestinian and shot him point-blank in the head, killing him.
Thursday, July 28, 2016 (6 comments)









The Orange Man Both candidates claim to be unwavering supporters of "Israel." But what does that mean? Do they support all sections of Israeli society? Certainly not. They support one certain part of Israel: the ultra-right-wing government of Binyamin Netanyahu, which is supported by the American Jewish billionaires who contribute to their coffers.
Friday, July 22, 2016









The Great Rift Almost no one paid attention to the huge change in the demographic composition of the Jewish people caused by the Holocaust. Before, Oriental Jews were a small minority among the Jews. After, they were a larger part by far. This was bound to change their consciousness. THE TRAGEDY of present-day Israel is not that there are so many divisions, but that they all converge in one large rift.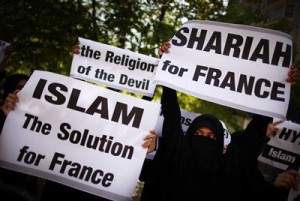 Saturday, July 16, 2016









Welcome! Bienvenue! What is happening now is the continuation of that Algerian conflict on French soil. The hatred that once ruled the streets of Algiers and Oran is being fought out in the streets of Paris and Marseilles. Tragic? Indeed. Sad? Certainly. Anti-Semitism -- not at all. It has nothing to do with this old European scourge.
Friday, July 8, 2016 (6 comments)









Hatred Unlimited In the Semitic world, the European idea of separation between state and church never really took root. In both Islam and Judaism, religion and State are inseparable. In Israel, power is now wielded by a government dominated by the extreme ideology of the religious right-wing, while the "secular" left-wing has long been in full retreat.
Friday, July 1, 2016 (8 comments)









What the Hell...! The question is if this world order will be democratic, or not. It is up to humanity to ensure it is. The same is true for the European Union now. Those who dislike its set-up must fight for change -- for its true democratization, for effective social welfare and human rights. That's what the British voters should have voted for. Instead of which they voted for "Stop the world, we want to get off!"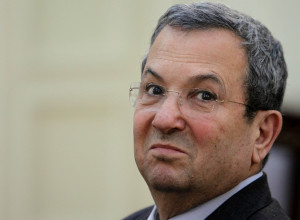 Saturday, June 25, 2016









The Second Coming? Former Chief of Staff, former Prime Minister Ehud Barak in a new format. Aggressive. Outspoken. Damning Binyamin Netanyahu in no uncertain terms. Repeating almost word for word my warning that Netanyahu has lost his senses. Saying that Netanyahu "has gone off the rails," and that there are now "signs of fascism" in Israel.
Friday, June 17, 2016









Petty Corruption I consider Binyamin Netanyahu as the grave-digger of our state, the man who sets the course towards catastrophe, the man who obstructs any chance for peace. Just this week Netanyahu proudly told his party colleagues that he will "never" agree to conduct negotiations based on the Arab 2002 peace initiative.
Saturday, June 11, 2016 (4 comments)









Just a Trick Slowly, very slowly, Israel's international horizon is darkening. Small things are happening every day all around the world. A resolution here, a boycott there, a condemnation, a demonstration. The Israel that was universally admired disappeared long ago.
Friday, June 3, 2016 (1 comments)









The Day of the Rhinos Elor Azariya, the soldier who shot and killed a severely wounded Palestinian lying on the ground, is now standing trial in a military court for manslaughter. The army high command has been obdurate in face of rightist opposition. And lo and behold, who pushed his considerable bulk into the overcrowded courtroom? Avigdor Lieberman. He came to express his support for the soldier.
Tuesday, May 31, 2016 (1 comments)









What Happened to Netanyahu? What has happened to Netanyahu? Until now he has acted sanely and pragmatically. True, he has taken the path where devastation awaits at its end, our end. True, almost every step he has taken harmed Israeli democracy, the Supreme Court and now the IDF too. But it was possible to explain all these steps as means to survive in power. But no longer.
Saturday, May 28, 2016 (3 comments)









The Center Doesn't Hold The world public has been watching with growing amazement the incredible ascent of Donald Trump. From day to day, the drama, which started as a comedy, becomes more frightening. What, for god's sake, has happened to this great nation? How can millions and millions flock to the banner of a loud-mouthed, vulgar, ignorant candidate, whose main -- and perhaps only -- asset is his distance from all political parties?
Friday, May 20, 2016









I Was There No one in their right mind would even remotely compare Netanyahu to the Fuehrer, but there are political parties here which do emit a strong fascist smell. The political riffraff peopling the present Netanyahu government could easily have found their place in the first Nazi government.
Friday, May 13, 2016 (1 comments)









A Document with a Mission The writers of the declaration had obviously read the American Declaration of Independence before drafting their own. They copied the general outline. It is not written in the edifying style of an historical document, but as a document with a mission: to convince the nations of the world to recognize our state.
Monday, May 9, 2016









Those Funny Anti-Semites One can be anti-Israeli. Why not? One can condemn the policy of successive Israeli governments. One can be anti-Zionist. Though one has to make clear what sort of Zionism one dislikes. But all that has nothing to do with real, honest-to-God, anti-Semitism.
Friday, April 29, 2016









"Us" and "Them" This is not a dream or a forlorn hope. It is a simple political fact. Nothing good will come about in the country but on the basis of Jewish-Arab partnership. This partnership made the Oslo agreement possible. Without the Arab votes in the Knesset it would not have passed. Such a partnership is necessary for any step towards peace.
Friday, April 22, 2016 (1 comments)









The Other Gandhi REHAVAM ZE'EVI was a child of his time. Even his nickname was typical: at a high school celebration he had appeared wrapped in a bedspread, which made him look like the adored Indian leader. The nickname stuck. Ze'evi, a man of violence par excellence, was, of course, the very opposite of Gandhi.
Saturday, April 16, 2016









Squaring the Circle Neither side will be content with an "entity." Jewish Israelis will not give up the statehood of Israel, nor will the Palestinians be content with anything less than a "state." President Rivlin can play an important role in all of this. The President can show to normal, decent people on both sides: yes, the circle can be squared!
Saturday, April 9, 2016 (2 comments)









The Case of Soldier A THE MAIN point of this incident, which nobody dares to spell out, is that for the first time in the history of Israel we are witnessing a full-fledged mutiny. There is no other way to define it. A group of soldiers, supported by a major part of the political scene, has mutinied against their commanders. This is a major menace to the structure of the state, a challenge to what remains of our democracy.
Sunday, April 3, 2016









Under the Lime Trees Tiny Israel is considered a military giant, a technological power, a stable democracy (at least for its Jewish citizens). Enemies like the BDS movement are mere irritations. So what's bad? The masses of the Arab peoples everywhere are far too emotionally involved with the plight of the Palestinians to tolerate official connections between their rulers and Israel.
Friday, March 25, 2016 (1 comments)









If there were such a thing as political terrorism, AIPAC would take the crown Anyone running for office needs heaps of money. Looking for money is now the main job of an American politician. In today's America, almost every politician can be bought. Literally. So can entire party organizations. The sums are not even very impressive. AIPAC has pushed this corruption to a climax. If there were such a thing as political terrorism, AIPAC would take the crown.
Sunday, March 20, 2016 (1 comments)









My Terrorist, Your Terrorist Terrorists do not achieve their goals owing to the magnitude of their deeds but rather by their psychological effect. The killing of a hundred may be forgotten the next day, the killing of one may be remembered for centuries. Modern terrorists -- real terrorists -- lay bombs in markets, shoot at random civilians, run over people. Hezbollah does none of these.
Saturday, March 12, 2016









The Great BDS Debate There are some BDS adherents who utter statements with an unmistakable anti-Semitic smell. For an honest-to-goodness anti-Semite of the old school, BDS is nowadays a safe pulpit from which they can preach their odious gospel, under the guise of anti-Zionism and anti-Israelism.
Friday, March 4, 2016









The Last Trump According to the Oxford dictionary, a trump is not only a card of the suit which ranks above others, but also a deafening sound. "The Last Trump" is the trumpet blast that will wake the dead on Judgment Day. Let's hope American voters wake up before that.
Saturday, February 27, 2016









Holy Water The Minister of Education wears, of course, a kippah. Six members of the prestigious Council for Higher Education have resigned because of the government's effort to stuff that august body with nationalist and religious agitators. I shall not be surprised if one evening I turn on the TV and -- lo and behold -- there is Binyamin Netanyahu's head adorned with a nice, neat kippah.
Sunday, February 21, 2016









When God Despairs Netanyahu was brought up in the US. He most surely has been taught there that democracy does not mean only the rule of the majority. Adolf Hitler was probably supported by the majority. Democracy means that the majority respects the rights of minorities. Including the right of free speech.
Friday, February 12, 2016 (1 comments)









A Lady With A Smile what is the job of an Arab MK? To upset the Jews? Or to narrow the gap and convince Israelis that Israeli-Palestinian peace is both possible and worthwhile. I am afraid that Zuabi's smile does not help with the second aim. IF ANYTHING, this affair has reinforced the arguments for the Two State. Let each of the two states have a parliament of its own, where they can commit all the stupidities they want.
Sunday, February 7, 2016









Optimism of the Will Ban Ki-moon, Secretary General of the UN, the highest international official, a kind of World Prime Minister, has dared to criticize the Israeli government, as well as the Palestinian Authority, for sabotaging the peace process, and thereby making Israeli-Palestinian peace almost impossible. He emphasized that there is a world-wide consensus about the "Two-state Solution" being the only possible one.
Saturday, January 30, 2016









The Pied Piper of Zion Binyamin Netanyahu is our pied piper. Enchanted by his melodies, the people of Israel are marching behind him towards the river. The Israeli Peace Camp is in despair. No savior is in sight. Many just sit in front of their TV sets and wring their hands. Who is right: those who believe that only the fight inside Israel can save us, or those who put their trust entirely in outside pressure?
Saturday, January 23, 2016 (1 comments)









Extreme, Extremer, Extremest In Israel proper, the government belongs to the extreme Right, with some elements that would be called "fascist" anywhere else. The Center and Left are impotent. The only real political fight is between the radical Right and the even more radical extreme Right.
Sunday, January 17, 2016









The Widening Gap A question concerns the disclosure that extreme right-wing organizations, financed by foreign (Jewish-American) donors, are conducting widespread secret espionage activities against Israeli activists. Israeli politics is becoming uglier by the day. The gap between left and right is turning into a gulf of hatred. bvcx
Saturday, January 9, 2016 (1 comments)









Fear of Assimilation What is happening is the retreat of the new Israeli nation which we created in the 30s, 40s and 50s of the last century, into a new edition of the Jewish ghetto -- an armed ghetto, a nuclear ghetto, but a ghetto nonetheless. In such a society, "assimilation" is indeed seen as a mortal danger. There is still time to turn the wheel around and save the state we built. But for how long?
Friday, January 1, 2016









A Bribery Case After a very long judicial battle, the final decision was made this week by the Supreme Court: Olmert was found guilty of one of the many bribery cases he was suspected of, and sent to prison. I never liked the man very much, neither politically nor personally. Yet I must confess that at this moment, I feel neither joy nor satisfaction. I rather pity him.
Saturday, December 26, 2015 (4 comments)









Imagined Nations A people and a nation are two different concepts. A nation state is a territorial entity belonging to its citizens. It cannot belong to the members of a world-wide community, who belong to different nations, serve in different armies, shed their blood for different causes.
Friday, December 18, 2015









A Lonely Lawyer Killing prisoners, letting the wounded perish, destroying civilian property, collective punishments and such help no side. Such acts are not just immoral and ugly. They are also counterproductive. Atrocities create hatred, which creates more shahids. Dead prisoners cannot be interrogated and provide no information, which may be essential for forming new strategies and tactics. Cruelty is just another form of stupidity.
Friday, December 11, 2015 (3 comments)









King Bibi The real danger of Netanyahu's reign is his total lack of an answer to Israel's main problem, its existential question: the 130-year war with the Palestinians, and by extension with the entire Arab and perhaps Muslim world. Bound by his father's ideology, he is unable even to contemplate giving up an inch of our holy fatherland.
Tuesday, December 8, 2015









Seashore Thoughts The dream of a unified, homogeneous new Hebrew nation is long dead. Israel is now a very heterogeneous country, rather like a federation of separate "sectors," who don't like each other very much: Ashkenazis, Orientals, National-religious, Orthodox, "Russians" and Arabs, with many subdivisions. The one bond that unites most of these sectors is the army, in which all of them (except the orthodox and the Arabs) serve together.
Sunday, November 29, 2015









The Reign of Absurdiocy Bolstered by the mass media, which thrive on such events, local terrorist acts turn themselves nowadays into worldwide threats. The modern media, by their very nature, are the terrorist's best friend. Terror could not flourish without them.
Saturday, November 7, 2015 (1 comments)









The Cats of Ariel This week Netanyahu told the Israeli people: "We will forever eat the sword!" There will never be peace. It is not that Netanyahu loves war. He only knows that in order to achieve peace, we have to give back the occupied territories. Neither he nor the people surrounding him are ready to do so.
Friday, October 30, 2015 (2 comments)









Adolf, Amin and Bibi Until now, many strange actions and utterances by Binyamin Netanyahu have been seen as the manipulations of a clever politician, a talented demagogue who knows the soul of his constituents and supplies them with ample lies. Not anymore. A troubling suspicion is getting around: that our prime minister has serious mental problems. Is he losing his marbles?
Saturday, October 24, 2015 (1 comments)









Weep, Beloved Country The barbaric treatment of wounded Palestinian assailants by an excited mob can somehow be understood -- not excused, not condoned, but at least understood. We have a conflict that has already lasted more than 130 years, on both sides several generations have been brought up in mutual hatred.
Friday, October 16, 2015 (2 comments)









The Settlers' Prussia The settlers are taking over the state. The process is already well advanced. The new police chief is a kippah-wearing former settler. So is the chief of the Secret Service. More and more of the army and police officers are settlers. In the government and in the Knesset, the settlers wield a huge influence.
Friday, October 9, 2015 (2 comments)









Leader without Glory One of the main differences between Jewish Israelis and Arabs is their attitude towards time. Israelis are by nature impatient, Arabs are patient to a fault. Arabs admire the camel, an animal of infinite patience. The Arabs have a very long history, while the Israelis have almost none. In the long run, this is a battle of wills and endurance. As has been said, a battle between an unstoppable force and an unyielding mass.
Friday, October 2, 2015 (5 comments)









Nasser and I Instead of the Arab world led by a charismatic leader, who gave the Arab masses everywhere a sense of dignity and renewal, we are now facing an enemy which glorifies public beheading and wants to bring back the seventh century. I blame Israeli and American political blindness and sheer stupidity for this dangerous development. I hope we still have enough time for it to be reversed.
Friday, September 25, 2015









The Ministry of Fear Netanyahu has a good voice and a real talent for television, but that is all. He is shallow, he has no world vision and no real vision for Israel, his historical knowledge is negligible. But he has one real talent: fear-mongering. In this he has no equal. There is hardly any major speech by Netanyahu, in Israel or abroad, without at least one mention of the Holocaust.
Monday, September 21, 2015 (1 comments)









"Don't Talk Zionism!" Let Binyamin Netanyahu call Yitzhak Herzog, the leader of the opposition, an "anti-Zionist," and he will object more strongly than if he had been called a mere traitor. Anti-Zionist is awful. Unforgivable. Yet if any one of these were asked what Zionism really is, he would stop dead in his tracks. Zionism -- why, everybody knows what Zionism it. What a question! Zionism is er...er...er.
Friday, September 11, 2015 (2 comments)









The Real Menace Bashar al-Assad has kept Syria together, protected its many minorities and kept the Israeli border quiet. Compared to IS, he is an ally. Our own Bibi is as innocent of any understanding as a new-born child. He is shrewd, shallow and ignorant. His Iranian obsession blinds him to the new realities. Fascinated by the wolf in front of him, Bibi is oblivious to the frightful tiger creeping up behind him.
Friday, September 4, 2015 (1 comments)









The Face of a Boy The Israel that presents itself to the world now is a state of occupiers, of oppressors, of brutal colonizers, of soldiers armed to the teeth who arrest people in the middle of the night and persecute them during the day. The terrified face of young Muhammad Tamimi may well haunt us for a long time to come.
Friday, August 28, 2015









The Molten Three Netanyahu has practically staked his whole political career on the Iran bomb. He has declared many times that the very existence of Israel is involved. How could he allow the private considerations -- moral or otherwise -- of two ministers he probably does not respect very much to endanger the very existence of the nation?
Sunday, August 23, 2015 (1 comments)









The Magician's Apprentice Actually, the play is over. An agreement signed by the entire world cannot be made to disappear with a puff from Bibi. It will be there, even if the US Congress does vote against it and overrides the presidential veto. The world is tired of Netanyahu's whims.
Friday, August 14, 2015 (1 comments)









Jewish Terrorists The Kahanists and the other fascist groups in today's Israel are far more dangerous than most people believe. This is not a handful of wild weeds as we are led to believe. This is a national cancer that can spread quickly in our national body. Jews and Arabs must receive the same treatment.
Friday, August 7, 2015 (1 comments)









Divide et Impera The Palestinian people, torn apart and rent by mutual hatreds, are far removed from an effectual struggle for freedom and independence. But this is a temporary situation. In the end, this situation will explode. The Palestine population, growing day by day (or night by night) will come together again and restart the struggle for liberation. Like every other people on earth, they will fight for their freedom.
Friday, July 24, 2015 (1 comments)









Sheldon's Stooges Affronting the US president, his administration and his party, Netanyahu is gambling with our future. Which brings us to the emperor of the gambling world, the king of Las Vegas, the prince of Macao: Sheldon Adelson. Adelson does not hide his support for Netanyahu the man, the family and the party.
Friday, July 17, 2015









The Treaty Almost all political parties fell in line with Netanyahu's policy, competing with each other in their demonstrations of abject loyalty. Everybody rushed to support the Prime Minister at this crucial hour. One of Netanyahu's arguments is that the Iranians can and will cheat the naive Americans and build the bomb. He is sure that this is possible. Well, he should know. We did it, didn't we?