Articles Listed By Date List By Popularity
Page 1 of 10 First Back Next 2 3 4 5 6 7 8 9 10 View All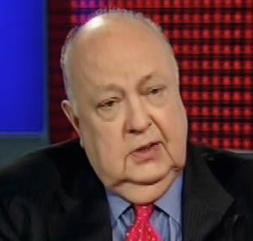 Tuesday, August 23, 2016 (1 comments)









A Sex-fueled Playboy Mansion-like Cult Ailes, like Trump, enjoys name calling. According to this new lawsuit, he called one of his anchors a Puerto Rican prostitute and described another as an angry black. Tantaros is the latest woman to come forward with a lawsuit against Roger Ailes, and she is also naming Bill Shine and Bill O'Reilly as sexual harassers.
Thursday, August 18, 2016 (30 comments)









His name is Omran and He is Alive The video of the stunned and bloodied Syrian boy sitting alone in the back of an ambulance is utterly heartbreaking. Covered in smoky dust, Omran Daqneesh doesn't cry, although he reaches up with a dirty hand to touch the blood on his head several times during the video. He is a painful reminder of the smallest victims in the ongoing Syrian civil war.
Monday, August 15, 2016 (4 comments)









When the Levy Breaks Deadly flooding continues to devastate southeastern Louisiana and southern Mississippi. Ariel photographs of the swampy parishes are eerily reminiscent of the hurricane Katrina damage 11 years ago. And as expected, the climate change deniers continue their thick-headed insistence that the record-breaking heat, floods, droughts, and wildfires have any basis in scientific fact.
Thursday, August 11, 2016 (14 comments)









Oh Mighty ISIS This was the week Trump was supposed to finally start talking like a President, describing his economic plan in a series of speaking events. But that didn't happen. That can't happen because he is pathologically incapable of staying on topic. Trump is Trump, and always will be. I'm sure a President Trump would be firing off angry tweets against other world leaders, calling them sad, weak, low energy, or just plain liars.
Wednesday, August 10, 2016 (8 comments)









High Crimes and Misdemeanors in an Armed Madhouse This is crazy stuff. but what is happening right now in America is a once-in-a-lifetime descent into madness, so who knows what is the truth anymore? It is an armed madhouse, Truthseekers. Here's a thought -- Greg Palast for President!
Tuesday, August 9, 2016 (19 comments)









Redneck Bang Bang There he was today, inciting his minions to shoot Hillary Clinton. What -- he was just joking you say? How could we have misinterpreted his words -- "Hillary wants to abolish, essentially, the Second Amendment," he said. "By the way, and if she gets the pick -- if she gets the pick of her judges, nothing you can do, folks. Although the Second Amendment people, maybe there is, I dunno."
Monday, August 8, 2016 (4 comments)









Wild Manic Monday There is no question that the Trump candidacy has turned a spotlight on the true nature of the republican base. And base they are. Racists, bigots, misogynists, fear-based knuckle-draggers who want a wall around the United States to keep out everybody who isn't a white God-fearing, gun-toting, climate-change-denying, pro-life creationist. Just scan the crowds at his speeches and listen to their war cries.
Wednesday, August 3, 2016 (7 comments)









Superfreak Rumors are circulating that upper echelon Republicans are contemplating the possibility of having Trump declared mentally unstable and replacing him. But with who? Ted Cruz? He's equally despised. Romney? He already bears the mark of loser.
Monday, July 25, 2016 (2 comments)









Debbie Does Dereliction The DNC convention kicked off without Chairwoman Debbie Wasserman Schultz, who was booed by her own Florida constituents this morning in the wake of the latest Clinton email debacle and evidence of a rigged campaign, and now the Sanders delegates are protesting in the streets of Philadelphia and on the floor of the convention hall, booing loudly whenever Hillary's name is mentioned, often outshouting the Hillary supporters.
Tuesday, July 19, 2016 (3 comments)









Word is Bond? The Trumps have demonstrated -- for the millionth time -- that they simply cannot tell the truth. For all of The Donald's bluster about "lyin' Ted" Cruz, you'd think he'd be super-duper careful about the honesty of his campaign, right? Surely wouldn't want to be considered a hypocrite or anything.
Thursday, June 23, 2016 (6 comments)









The "New" New Normal We might as well get used to these mass slaughters and stop beating our heads against the wall and rending our garments hoping for some kind of logical, compassionate legislation that values human life above AK 47s. Mass gun death is the new normal.
Thursday, June 16, 2016 (5 comments)









Crooked Hillary Because of dueling tragedies in Orlando, the Egypt Air black box, and the gun violence filibuster, the Clinton FBI investigation has taken a back burner. But Julian Assange has hinted at a mass document dump that will eliminate any doubt over her wrongdoing as Secretary of State.
Thursday, June 9, 2016 (3 comments)









C'mon Get Happy -- Clap Along! The Neocons gotta dance with the one that brought 'em, after all. 'Cept this time their candidate doesn't have the coattails to drag any of these vermin along with him -- which is a reason the Democrats are happy today. They look at Trump as a gift, which may not be the smartest assumption.
Thursday, June 2, 2016 (1 comments)









Bang Bang Bang Bernie Sanders and Hillary Clinton are in a statistical dead heat in California for next Tuesday's primary, where a whopping 475 delegates are up for grabs, which is why the Hillary surrogates are beating the bushes arguing that Bernie is "hurting the party" with his continued campaign.
Monday, May 23, 2016 (10 comments)









Et Tu, NYT? The message is clear: Bernie made his point, now it's time for him to go. Funny, it's only since Sanders hit a winning streak that there's been this outcry for him to disappear. If you stand up for the average American citizen, the party wants you to sit down and shut up. Better yet -- just go away. Wow. Just wow.
Wednesday, May 18, 2016 (3 comments)









Doublespeak Dana If Bernie just recedes quietly into the shadows so Team Hillary can march onward to victory...What about the citizens in the states who have yet to vote? Should Democrats in California and Washington State and Washington DC and New Jersey and New Mexico and Montana and the Dakotas not get their chance to cast their ballot for their candidate of choice? Why disenfranchise millions of Americans?
Tuesday, May 10, 2016 (4 comments)









Crappy Politics More proof that the US is experiencing a national nervous breakdown -- North Carolina Gov. Pat McCrory is suing the Federal government to make sure everyone goes potty in the right toilet. And Attorney General Loretta Lynch has fired back with a fierce "Oh HELL no" counter-suit threatening to withhold federal monies from North Carolina if McCrory insists on this gross civil rights violation.
Wednesday, May 4, 2016 (6 comments)









Mum's the Word This has the makings of one of the largest political scandals in history. And yet, nobody outside of the Right Wing noise machine is talking about it. Not even the blowhard Trump, who will make up a scandal if there's nothing to use against his opponents. Bernie should just sit tight and keep winning primaries. He may be the Democratic nominee after all.
Thursday, April 28, 2016 (10 comments)









Mr. Lonely Lucifer What does it say when nobody in your own party likes you? Not even the Senators you worked with? That's just bad. If you can't build a coalition with your co-workers, a group of Neocons who agree with you on policy, how can you govern a country?
Tuesday, April 26, 2016 (6 comments)









Brand New Day; Bernie's a Warrant Away From The White House Is it possible that Democrats are actually poised to nominate a candidate who is under an active FBI investigation? Seriously? No wonder Bernie isn't backing off, he's a warrant away from the White House. Can you picture Trump vs Sanders? The most ethical candidate possible against the most sleazy? If Team Clinton thinks the DOJ is going to give her a pass, they're in for a grim surprise.
Thursday, April 21, 2016 (1 comments)









The Poor Hunger Games Now some compassionate conservatives in our House of Representatives are threatening to end free school lunches for millions of poor kids. Not since Reagan tried to classify ketchup as a vegetable has there been such a heartless proposal. I'm waiting for pastor Hagee to jump out from behind a Capitol Hill office and yell "STARVE!"
Monday, April 18, 2016 (1 comments)









Rain Rain Go Away A Philadelphia father has been charged with 3rd degree murder for "accidentally" shooting his four-year-old daughter in the head while waiving his loaded gun around. Nice. Also accidentally, a Houston man takes a real gun to a water-gun fight at a backyard BBQ and shot a 15-year-old in the shoulder. An 8-year-old was accidentally shot by a man cleaning a gun in a neighboring apartment in Lodi, CA.
Thursday, March 31, 2016 (1 comments)









Throwbacks Words fail. It's as if Trump just makes this stuff up as he rolls along. Well actually, that is what he's doing, isn't he? Until now the explosions have been relatively contained, but the idea of the US dropping nuclear bombs on, say, Paris coupled with the thought of "punishing" women for aborting their pregnancies ... guess that was just a bridge too far.
Friday, March 25, 2016 (1 comments)









Dancing With Clowns President Obama has come under fire for his apparent blase attitude toward the Belgian terror attacks. He upset the Neocons by remaining in Cuba following the attacks. Okay. Not to be a freak, but this was the first time a US president had visited Cuba in over 60 years.
Monday, March 21, 2016 (1 comments)









A Bushel and AIPAC What a surreal news day it has been. Watching the telescreens flip between shots of politicians ass-kissing AIPAC and Obama inspecting a gaggle of goose-stepping Cuban soldiers. Oh, and then there was Trump's press conference where he defended his punch-happy supporters, and campaign staffers.
Wednesday, March 9, 2016 (2 comments)









Changing Channels Are you as nauseated by the Trump Show as are we? When the pundits do take a pause to explore (gasp) another story? They are almost apologetic. I keep expecting to hear some kind of voice-over ... "We apologize for the interruption of the Donald Trump Show, we will now return to your regularly-scheduled insanity, already in progress ..."
Friday, March 4, 2016 (2 comments)









Another Friday Just when you think it can't get any stranger, there it is. The GOP debate last night was a jaw-dropping freak show -- more like a pro-wrestling free-for-all than a presidential candidate debate. Penis references, insults, personal attacks -- and that was just the audience. What was up with that crowd? Did they think they were at a hockey game?
Monday, February 29, 2016 (1 comments)









Spotlight Wins And the Donald continues to dominate the polls, easily crushing Cruz and the Rube. Even his wishy washy stance on the KKK didn't put a dent in his popularity polls. What Does it take to topple the king? A resurrected Reagan? Silver bullets?
Monday, February 22, 2016 (2 comments)









The Night the Lights Went Out in Georgia Speaking of being in the dark, GOP leadership is still head-scratching about Trump's unprecedented success. Although they have surpassed the head- scratching stage and advanced to hair-tearing and are rapidly approaching garment-rending.
Wednesday, January 20, 2016 (7 comments)









That's Entertainment! Does the popularity of Trump and Bernie really mean that their off-the-reservation messages are resonating with the American people? Or, is it simply that these guys are highly entertaining, while Hillary, Jeb, Cruz and the like are boring us to tears?
Friday, January 15, 2016









The Trump Show We are in the midst of a national nervous breakdown, Truthseekers. If I had hit my head and lapsed into a coma five years ago and woke up today and somebody told me Donald Trump was poised to take the GOP Presidential nomination, I would've laughed in their face. Then -- I would've asked to be hit in the head and knocked out again.
Monday, December 14, 2015 (6 comments)









Hope and (Climate) Change Our society is sick, Truthseekers. We value guns more than children, oil more than clean air, corporations over workers, Big Pharma more than free health care, and mythology more than science. No wonder Mother Earth is trying to shrug us off.
Thursday, December 3, 2015 (1 comments)









Systematic Desensitization While we argue about Starbucks greeting cups or the virtue of store closings on Black Friday, another armed psycho is planning the next massacre. And the one after that. They are legion and they are unstoppable. All we can do is hold our breath, swallow hard, and hope it's not our child/husband/mother/friend.
Friday, November 6, 2015 (1 comments)









Ben Lying The "West Point" lie has become particularly contentious today, with Team Carson pushing back hard on the idea that the good Doctor "lied" in some way about his West Point scholarship. But gee, it's kinda hard to argue a point made in his own autobiography, "Gifted Hands," isn't it?
Monday, November 2, 2015









The Horror... Were they just all sitting around the TV one night, watching Duck Dynasty and drinking PBR, and one of 'em says, "hey, why don't we put on some hooded robes and burn some crosses, won't that be a hoot? Hell, I bet my wife, the mayor, will even loan us the sheets!"
Monday, October 19, 2015 (2 comments)









Biden His Time The longer Biden waits, the less decisive he appears. I wonder if his handlers realize this? He doesn't present himself as a strong candidate with a mission and fire in his belly to make a difference in the Oval Office. Certainly not as ready to start a revolution as, say, Bernie Sanders is, as brilliantly parodied by Larry David on SNL Saturday night.
Friday, October 16, 2015









Whoop, There It Is Donald Trump makes it hard to hate him. He is entertaining, and thus far the only candidate on the right or the left to even hint that the Bush Crime Family was, well ... the Bush Crime Family.
Wednesday, October 7, 2015 (2 comments)









Comfortably Numb President Obama apologized today for the bombing of the Doctors Without Borders clinic that killed 22 people, including three children. And so it goes. It's become surreal, the killing and apologizing, the airstrikes on weddings and antiquities. The torturing of innocent detainees, some of them children, too. "Oops" just doesn't quite get it anymore.
Thursday, October 1, 2015 (1 comments)









The Next One, part 43,876 Our government -- the Congress -- will do nothing about the carnage. Why? Because they don't dare risk being labeled "anti gun" and voted out of office. Or, more importantly, because the merchants of death in the gun lobbies come armed with boatloads of cash for those candidates willing to sacrifice our children for payola.
Tuesday, September 29, 2015 (7 comments)









A Time To Kill There is no humane way to kill a person. Murder is by definition inhumane. Whether by guillotine, firing squad, hanging, gassing, electrocution, or poisonous drugs. The logic employed by Necons to justify executions escapes me, as does the hypocrisy of upholding the sanctity of the life of a blastula while simultaneously endorsing the state-sanctioned murder of fully formed adult human beings.
Wednesday, September 23, 2015









God Bless America arrived at the White House in typical humble fashion, riding in a Fiat with the window down. Earlier he was greeted exuberantly by crowds of mostly young people when he left his temporary residence this morning. Even the most jaded pundits were a little awestruck.
Monday, September 21, 2015 (1 comments)









Holier than Thou The Rapture Right is so very, very confused. On the one hand they want to embrace this ultimate symbol of God on earth, on the other, Pope Francis has embraced a kind of Jesus-like Christianity they can't stand. The kind that is tolerant of those different from others.
Thursday, September 17, 2015 (2 comments)









Not For Sale Justice is not for sale, and neither is Bernie Sanders. He is the only candidate who truly cares about the welfare of the American citizens. Wouldn't you LOVE to see a Trump/Sanders debate? We could watch The Donald literally flip his wig.
Monday, September 14, 2015 (1 comments)









Question -- WWJD? What kind of "problems" could "we" have that comes even close to the mass death and suffering going on in the Middle East? US foreign policy can create the refugee crisis, but won't solve it. Kind of like the plan to invade Iraq without a clear exit strategy. We just don't think these things through very clearly, do we?
Monday, August 31, 2015









Thou Shalt Not Commit Hypocrisy Have you noticed the deafening silence among the allegedly Christian GOP politicos on the subject of the Ashley Madison scandal? Nary a peep from any of the Rapture Right about these sinful activities. They pound the podium if a rape victim gets an abortion, or a gay man marries his longtime partner, but a website devoted to fostering mass adultery?
Monday, August 24, 2015 (1 comments)









All You Need is Trump Vote Trump. I'd rather have anthrax. But still, I can't help but hope he gets the nod. What a gift this buffoon would be for the Democrats next November. Tied with a pink ribbon and a bottle of Aqua Net.
Thursday, August 20, 2015 (1 comments)









Baldies Donald Trump is better than Palin, truly. And you have to wonder if he's really not a covert Democratic agent. He boasted that he contributed to Hillary to get her to attend his wedding -- are we sure they're not still in cahoots? Whether the nominee is Hillary, Biden, or Bernie, they can only benefit with Trump on the ticket.
Friday, August 7, 2015 (1 comments)









There Has to Be a Morning After The Donald is an misogynistic egomaniacal a**hole, Huckabee is a bigot, Jeb is an apologist, Rubio is the cute one, Christie is the fat one from the failed state, Kasich is the Fox News Darling, Paul is the crazy one, Walker has no chin or spine, and Carson is the black guy. We didn't learn much we didn't already know, did we?
Wednesday, August 5, 2015 (3 comments)









Captains Obvious Are the news producers that stupid, or do they just think we are? I fear the latter, because this assumption that the news consumers are drooling idiots has become a disturbing trend. The most obvious details are reported -- and repeated -- as if they are rare, discovered secret truths.
Monday, July 27, 2015









You Decide! We've heard the rumors that Trump is actually a DLC plant. Oh my, is Huckabee one, too? Or is he so desperate for camera-time he'll spout any twisted rhetoric just to get his name out there? In case you haven't heard, Huckabee criticized President Obama's Iran policy by using a holocaust reference. How original. If Huckabee was courting the Jewish vote, he missed the mark by a country mile.
Friday, July 24, 2015









Tragedy Porn If we can't control the guns, can we at least control the media? Stop them from turning the murderers into celebrities? Would that not, perhaps, discourage copycat killers? And wouldn't that be easier for the families and survivors if their loved ones weren't martyred for ARBITRON?
Thursday, July 16, 2015 (2 comments)









Bury My Heart in Tennessee The beautiful mountain city of Chattanooga TN is the latest dot on the map marking mass killings in America. On the day that the verdict in the Aurora, Colorado theater shooting is reached, another armed maniac opens fire at a military recruiting center in Chattanooga.
Monday, July 13, 2015









Slippery Slope Oh Mercy Maud, lookie what those Godless heathens on the Supreme Court have wrought -- the Pentagon is now allowing transgendered people to serve openly in the military! It's a slippery slope. First the repeal of Don't Ask, Don't Tell, then marriage equality. And, now this? The knuckle-draggers are going to have a nervous breakdown.
Thursday, July 2, 2015 (1 comments)









All About the Base Bernie's candidacy is gaining momentum with each new day. He's packing the halls of his speaking engagements, with more than 10,000 cheering supporters greeting him at a Madison, WI arena yesterday. His message is free from the Newspeak our current politicians spout on issues like income inequality.
Friday, June 26, 2015 (2 comments)









Love Conquers All The lovers won victory over the haters! At long last, marriage equality is a reality in these United States. The Supreme Court announced the 5-4 decision today, which declares that any attempt to bar same-sex couples from marrying is unconstitutional. Legal rights for gay couples, it's about damn time.
Wednesday, June 17, 2015









Guacamorons More than 1,200 Latino political leaders held a conference in Las Vegas this week, and only one candidate bothered to show up, and it wasn't Rubio or Jeb. It was Ben Carson! Guess the Republican clown car ran out of gas...
Tuesday, June 16, 2015 (2 comments)









Trumped Up Oh that's it, we need more corporate control over our lives! Why didn't we think of it before? Let the really wealthy people take charge, instead of the losers. Because, y'know, rich people have never had any power or influence in government before. What a pile of Dippity Doo.
Monday, June 8, 2015 (2 comments)









Hail Mary There is a last-ditch effort being made by those good Christian Republicans to prevent gay folk from having equal rights. The Supreme Court will soon announce its ruling on marriage equality, and the GOP wants to make sure they decide in favor of the haters, not the lovers.
Wednesday, June 3, 2015 (3 comments)









American Horror Show What a joke. We've come a long way since Candid Camera, and it ain't pretty. No wonder Americans keep voting a**holes into office -- we've been numbed and dumbed into idiotic stupors. I don't know what's worse -- that the billionaire Caesars at CBS think Americans will watch their manipulated, starved savages struggle with their dilemma on the televised coliseum, or the sad fact that they probably will.
Monday, June 1, 2015 (3 comments)









Sicker by the Minute U.S. Rep. Lindsey Graham's military service record has been called into question because the Republican congressman, who never went overseas, calls himself as a Gulf War veteran. Graham's Internet web site biography lists him as an Operation Desert Shield and Desert Storm veteran, although he never got closer to the war than McEntire Air National Guard Base near Columbia [South Carolina] where he was a military lawyer.