Articles Listed By Date List By Popularity
Page 1 of 3 First Back Next 2 3 View All
Friday, January 10, 2014









The Guv Poem, Political Vendetta
Sunday, September 8, 2013 (1 comments)









Moral Murder Poem, Society, War, Murder, Ethics,Outrage
Saturday, August 17, 2013









Profiles in Cowardice Poem, Society, Fear, Murder, Free Speech
Tuesday, June 11, 2013









Too Few Good Men A poem, rooted in the Bradley Manning case, that ridicules a system of morality in which unprincipled power suffocates the expression of individual conscience.
Wednesday, June 5, 2013 (2 comments)









Free Bradley Manning Opinion, Society, Government, First Amendment
Sunday, April 14, 2013 (2 comments)









The Auction Poem,Environment,natural resources,sell-out
Monday, January 14, 2013









State of the Union - Despair-ity Poem, Society, Healthcare, Disparity
Monday, December 24, 2012









Gettin' It Done Poem, Society, Congress, Legislation, Corruption, Hypocracy
Monday, November 19, 2012









The President's Trip Poem, Society, New Friends, Globalization
Thursday, October 4, 2012









That's Debatable Poem, Obama, Debate,
Saturday, September 22, 2012









Piggies Go To Market Poem, Politics,Election, Hypocrisy, Lying
Thursday, August 16, 2012









Pro Choice Poem, Society, Politics, Election Campaigns,
Wednesday, June 27, 2012









Free - Dumb Poem,Citizens United,Exploitation
Monday, May 28, 2012









Cheerlead the Corpses Poem, Memorial Day, Troops Returning
Friday, May 4, 2012









The Future Poem, Society,Politics,Reactionary
Monday, April 9, 2012









Falling Birds Poem, Society, Progress,
Tuesday, March 6, 2012









A Few Good Men Poem, Super Tuesday, Republican Primary
Sunday, January 8, 2012 (1 comments)









Stifled Poem, Society, Poor, Free Speech,
Monday, November 14, 2011









Send in the Pervs Thoughts and questions, ethics and values, American exceptionalism
Tuesday, October 11, 2011









The Battle of Zucotti Park Poem,Society,Occupy Wall Street, Political Protest
Friday, October 7, 2011









Too Big to Fail Poem, Politics Republican Primary
Thursday, October 6, 2011









People Power Poem,Occupy Wall Street,Demonstrations
Wednesday, October 5, 2011









American Autumn Poem, Society, Occupy Wall Street, Protest, Civil Disobedience
Saturday, September 17, 2011









Common Scents Poem, Society, Politics, Job Creation,
Saturday, July 30, 2011









Screwed Poem, Society, government, Politics,
Thursday, July 28, 2011 (1 comments)









That Sinking Feeling Poem, Government, Politics,Class Derision
Thursday, July 14, 2011









Both Sides Now Prose,Politics, Government, Political Parties
Monday, June 27, 2011









Tortured Soul Poem,Hawks, John McCain,Voting Record, Veteran Support, Politics
Tuesday, May 31, 2011 (3 comments)









Beware of Sarah Satire, Politics, Sarah Palin
Saturday, May 7, 2011 (2 comments)









Killing Courageously Essay, Heroes, Killing, Patriotism,
Friday, April 1, 2011









11 Ways to gain Imperial Support Satire, Government, War, Foreign Policy
Sunday, March 27, 2011









Wishful Thinking A wishlist for the ages
Wednesday, March 23, 2011 (1 comments)









Manning Up! Opinion, Government, Human Rights
Friday, February 25, 2011 (2 comments)









Friends In Deed Poem, Foreign Policy, Libya, Dictators
Friday, February 11, 2011









Arab Streets Poem, Society, Egypt Revolution, Validity of Process
Wednesday, February 2, 2011









America's Exceptional ( Except You) Poem, Society, America, Foreign Policiy
Thursday, January 13, 2011









Remedies Are Made of This Poem, Second Amendment, Gun Control NRA
Wednesday, January 12, 2011









Science,Fiction Poem,Society,Corporate propaganda
Monday, January 10, 2011









American Way Poem, Violence, Government, Debate
Wednesday, December 22, 2010 (2 comments)









Mr. 911 Poem, 911 First Responders,
Monday, December 20, 2010









Woolly Bully Poem,Comedy, Culture of Bullying
Sunday, December 12, 2010









Poker with the Big Boys Society, Compromise, Tax Deal
Saturday, December 11, 2010









Poker With The Big Boys Poem, Obama, Sellout, Political Conflict, Displaced Anger
Friday, November 26, 2010 (2 comments)









Fire Poem, Society, Government, Hypocrisy
Friday, November 19, 2010 (3 comments)









Amazing Discovery Satire, Society, Homeless, Poverty,
Saturday, October 30, 2010









If the President Were Audacious Poem, Political Wishful Thinking, Dream for America, Wishh List
Thursday, October 21, 2010 (1 comments)









Joe Poem, Politics, Society, Election
Tuesday, October 12, 2010









Who's Good? Poem, Society, Government, Politics
Sunday, September 26, 2010









Trust Fund Babies Poem, Satire, Government, Business, Politics,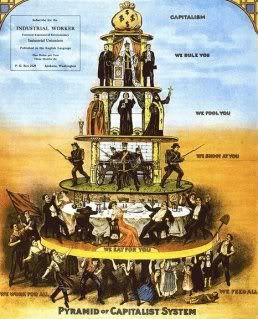 Saturday, September 25, 2010









The Mulberry Bush (satire) Commentary, society, Government, Tea Party, Privatization
Saturday, September 18, 2010 (3 comments)









God Talks Back Poem, society, Politics, Religion
Wednesday, June 30, 2010 (2 comments)









Same Trick Poem, Society, Government, Politics, Corporate Power
Tuesday, June 22, 2010









Look What We Killed Poem,Society,Big Oil, Environment,
Monday, May 10, 2010 (1 comments)









The Nomination - Progressives Benched Poem, Society, Government, Supremem Court, Constitution
Sunday, May 9, 2010 (4 comments)









Mother's Day in Hell Poem, Society, Mother's Day
Sunday, April 25, 2010









Too Long Oolong or Gunpowder Tea Poem, Society, Teabaggers, Selfishness
Sunday, April 25, 2010 (2 comments)









Sermonella A poem, a rap, a story, an allegory, a cry of pain for the human spirit in the face of apathy.
Sunday, April 18, 2010 (1 comments)









Meaningless Expressions Poem/Useless Information/Anti-social expressions/conversation stoppers
Tuesday, March 2, 2010









Rain Poem, Society, Politics as Usual
Monday, January 18, 2010









War and Order Poem, Society, War, Banks, Environment, Progress