Yes. Power knows the truth and she spoke volumes through her tears.
Thank God she also visited the Mugunga camps. Food is running out for the IDPs living there in conditions that have not changed in the three years since my own visit to Goma. In fact, conditions may be worse.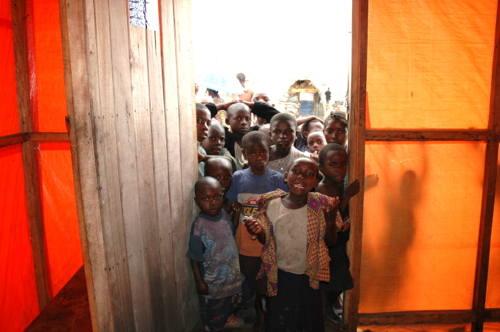 Pleading for help in Mungunga camp 2009 by Georgianne Nienaber
At the Mugunga refugee camp, home to over 50,000 people living in straw huts and plastic "tents," the World Food Program reports that food aid is drying up. Meanwhile, "hundreds of mothers line up at the health center to get a special liquid called 'premix' -- a porridge of maize meal, soy, oil and sugar that provides their children 1,057 precious calories."
Hopefully, Power's tears will motivate her to use her new "power" to influence the Obama administration to react to the truths behind this conflict.
It is only my guess, but I think our UN Ambassador is using her extensive knowledge of the forces behind the genocide to talk some sense into the Obama administration.
Media needs to remember that the events of 1994 were the catalyst for the current conflict.
For any of us who have spent time at the memorials or in the IDP camps, we must continue to try to get this message across.

1 | 2