BP is not the only oil company with a poor safety record. It's the first big oil company to cause a catastrophe of this magnitude. It must be the last. We simply can't tolerate these lumbering giants that place cost cutting for bigger executive bonuses above the safety and survival of those who use their energy products. If you put your customers out of business and injure or kill them, they can't buy anything.
We are the endangered species.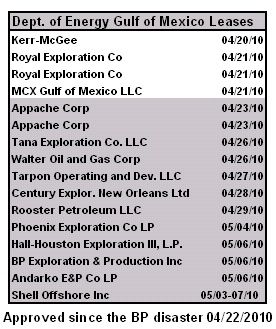 END
This article may be reproduced in whole or part with attribution of authorship and a link to this article.