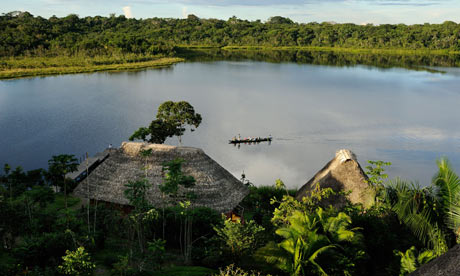 The Kichwa tribe's territory is close to the Yasuni national park in Ecuador. Photograph: Alamy
(image by Alamy) License DMCA

Equador's state owned oil company wants to fould a massive stretcy of tripical rain forest. The Kichwa people of the Amazon region smell a rat and promise strong resistance. The tribes shaman said: "We may die fighting to defend the rainforest. We would prefer passive resistance, but this may not be possible." The tribe will fight to protect the land despite the lopsided odds. Wish them luck and deand that state thugs back off of any violence to secure another reserve of poison or the land and atmosphere.