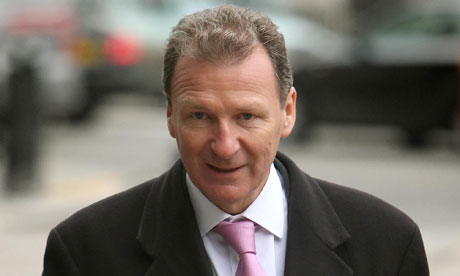 Downing Street faces growing pressure to definitively identify a company named in the report by the cabinet secretary, Gus O'Donnell, into Liam Fox's links with his best man, Adam Werritty.

The former cabinet minister Peter Hain demanded that ministers clarify who is behind the company, IRG Ltd.

The report's publication on Tuesday was intended to draw a line under the furore around Fox's links with Werritty, which led to Fox resigning as defence secretary. But the report, which named the six companies and individuals that funded Werritty's Pargav "slush fund", has raised more unanswered questions.

Among the Pargav donors, including the mining tycoon Mick Davis, private investigations firm G3 and billionaire property mogul Poju Zabludowicz, is a company referred to as simply "IRG Ltd"...